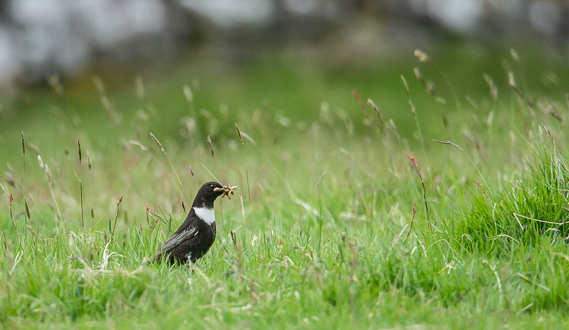 You sometimes get days when everything seems to be just right, I remember one at Firemore Sands some years ago when the dramatic weather played back drop to ten Black-throated Divers, Gannets diving in the bay, terns all around and surfing Red-breasted Mergansers. I had another one recently on our journeys around Scotland.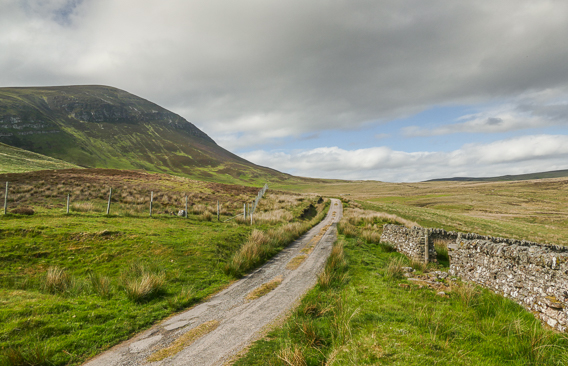 Ring Ouzels are never easy to photograph being birds of uplands and mountain gullies, but when slowly driving through a narrow glen in east Sutherland I glimpsed what I thought was the blackbird with a dog collar.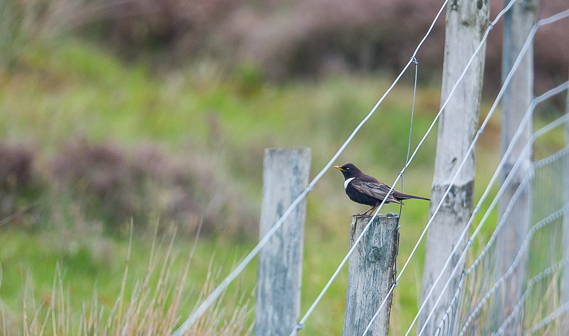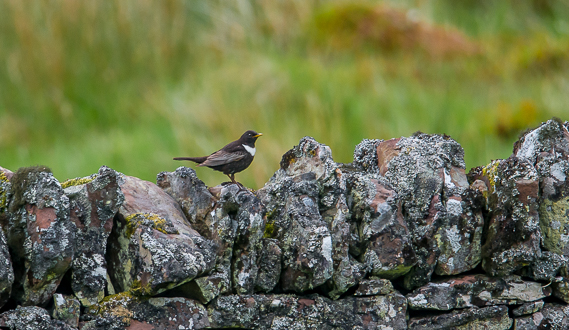 Returning to the spot an hour or so later I set up the tripod and camera in a likely looking spot with fence posts and stone walls and waited. Wheatears began to show well and were engaged in their characteristic hovering flight, much like that more associated with the Kestrel.  It's something I've see them do on occasions but never photographed. It's still not known for sure why they hover but a number of theories have been put forward; watching for possible danger; hunting technique; mating display (now deemed unlikely) and territory marking.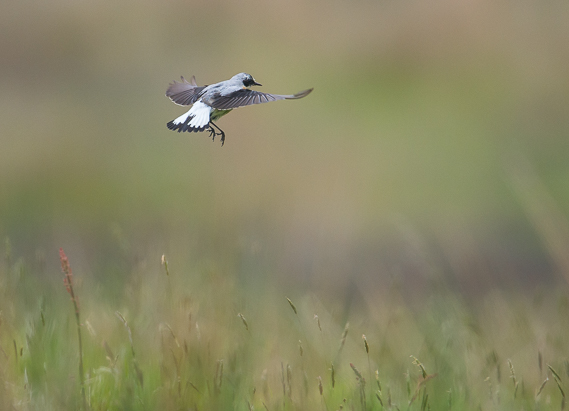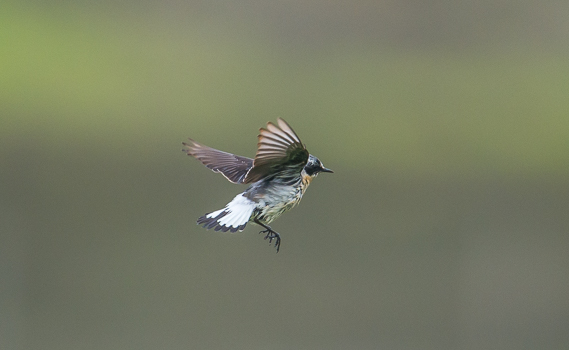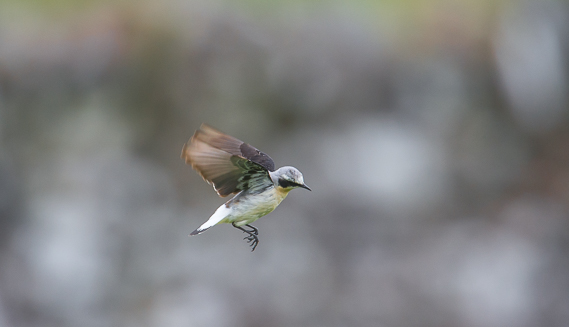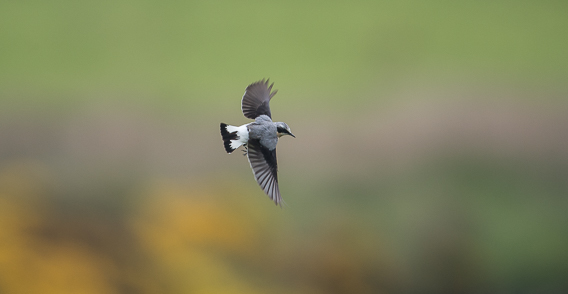 It gives a really good chance to view the white rump that gives the Wheatear is name from the old English White (wheat) and ear (arse).
It wasn't too long before both a male and female Ring Ouzel flew into a small enclosed field where they were collecting various insects before flying off up a mountain gully. They would return every half hour or so for a brief foray before heading off again. It was a fine few hours.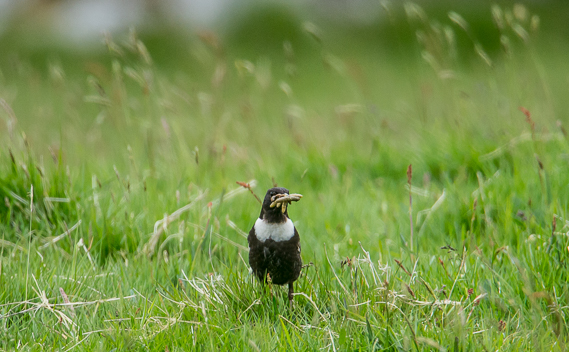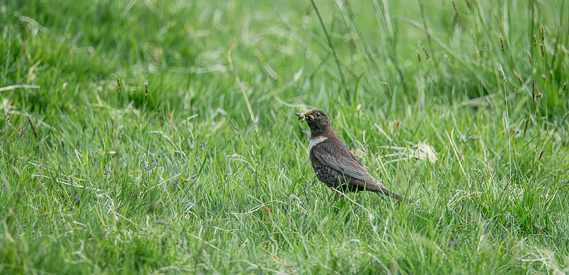 Stonechats also played their part but the elusive Whinchat (on this holiday for us anyway, we only managed two sightings) didn't show for what would have been just about the perfect set. The ubiquitous Meadow Pipit demanded to be photographed and at the end of the glen Siskins showed well in the conifers.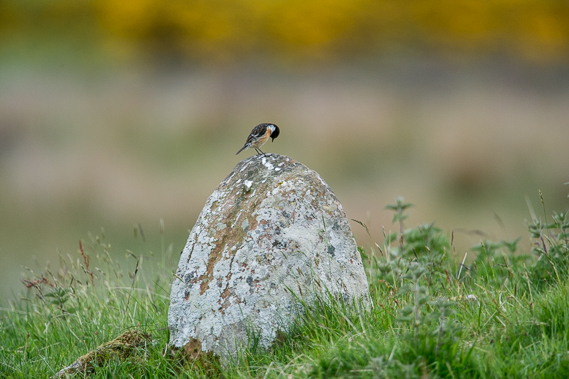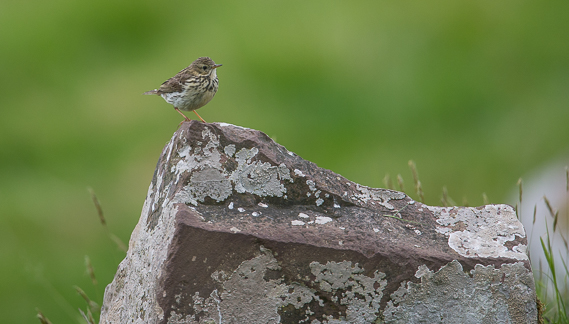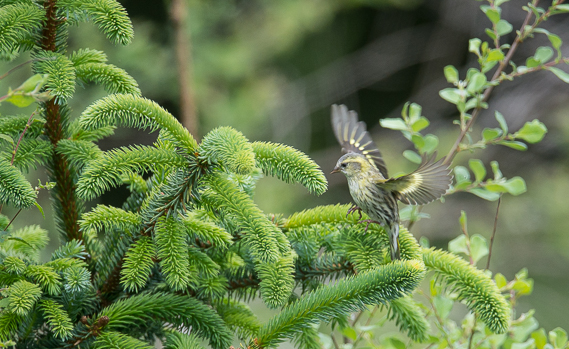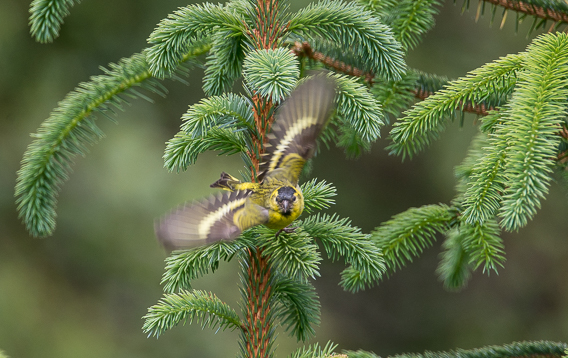 Filed under: Birds Eloquent Project, Scotland 2018
Tagged with: Bird Behaviour, Scotland, Species