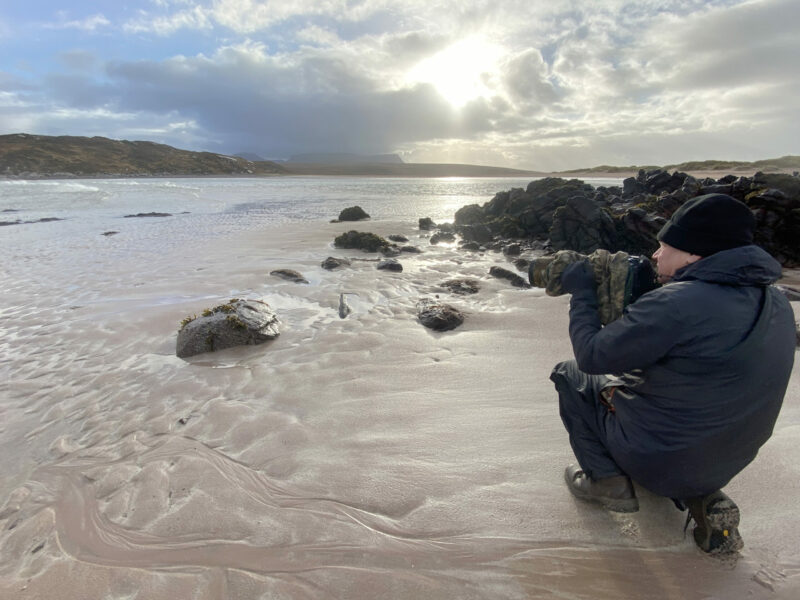 I've earned my living through photography since graduating from West Surrey College of Art and Design in 1982 where I studied Documentary Photography. My first job was as a gallery photographer in London, then as a medical photographer in Leicestershire and finally as a photographer to the Museum of Welsh Life in Cardiff. During these periods of employment I've always continued to work on personal projects securing various Arts Council funding whilst exhibiting and publishing my work.
My first publication, Rhiwlas -Cefn Gwlad mewn llun a llinell, combined images from a year I spent living with and documenting a Welsh hill farming community. Contemporary Welsh poets were commissioned to produce new work for the book.
Bargoed, a landscape in waiting followed. This looked at the re-generation of three mining communities in the Welsh valley of Bargoed and involved documenting the complete process from waste ground to country park.
My third book , Around every corner, celebrated the rich landscape, flora and fauna of the County borough of Caerphilly. The borough sits adjacent to the Brecon Beacons National Park and as a result is little visited and much undervalued. The book and accompanying exhibition aimed to redress the balance.
My forth publication was a joint project 'Ghosts of the Restless Shore' with various artists and most importantly my brother. It was inspired by Mike and I re-visiting the 'playground' of our youth on the dunes of the Sefton Coast.
In 2018, again working with my brother and collaborating with other eminent artists, poets, natural historians and sound artists, 'Songs of time and Place' was published. Related Post
I have also organised week courses in landscape and wildlife photography to the Islands of Scotland and Wales in addition to running day courses and one to one workshops in and around South Wales.
Most of my work revolves around the natural world, most latterly the study of birds in context with their natural habitat, looking at them primarily as part of a wider experience that includes so much more than just the visual. I moved into teaching thirty years ago and have enjoyed mentoring a younger generation of artists and photographers working across a number of undergraduate courses. I retired recently and enjoy birdwatching whilst still continuing to work on projects related primarily to birds. I have a forthcoming exhibition in the Found Gallery in Brecon in May 2023