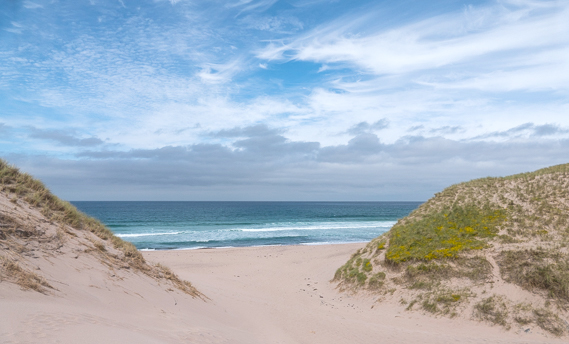 When we last visited Blairmore, hoping to do the walk to Sandwood Bay (map), we were in a spell of dreadful weather, with the wind whipping up the sea and very heavy rain. It would last for seventeen days!!
This time we were in luck. Camping in Sheigra, one of the finest places we parked the van on this trip up north, we were well placed to get a reasonably early start.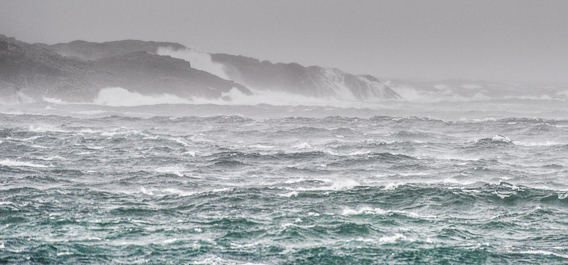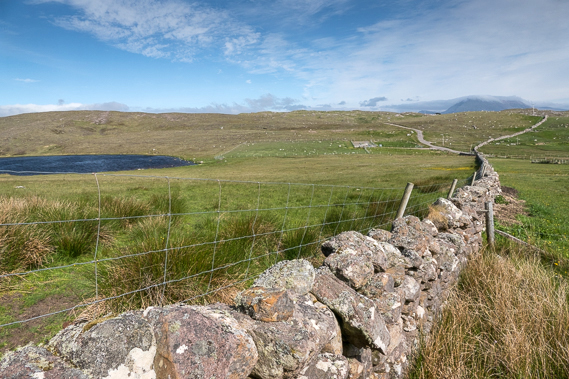 A gentle five mile walk over exposed moorland took us to one of the finest beaches in Scotland. The Sandwood Estate is owned by the John Muir Trust who acquired it in 1993 with 'the aim of protecting this beautiful wild place' It is run under the crofting system with the open moorland shared for grazing rights and the stated aim of the trust is,
'to achieve a balance between the conservation needs of Sandwood and the need for local people to retain ties to the landscape in which they live'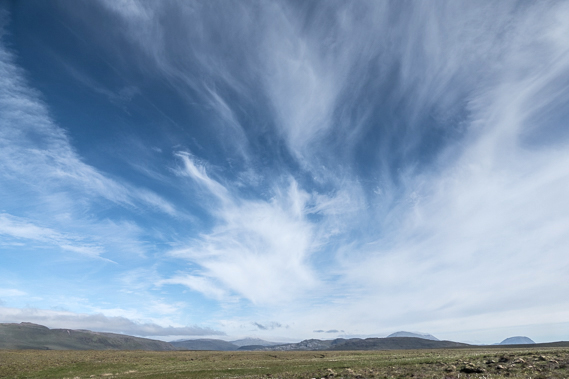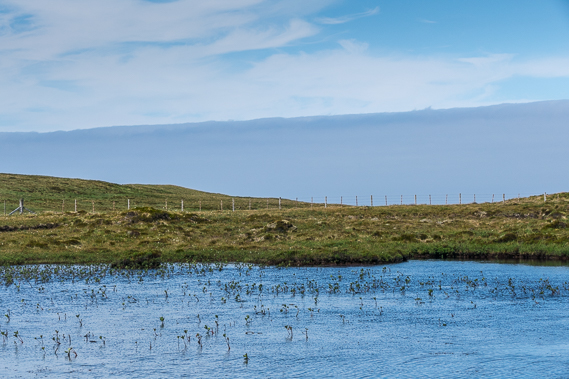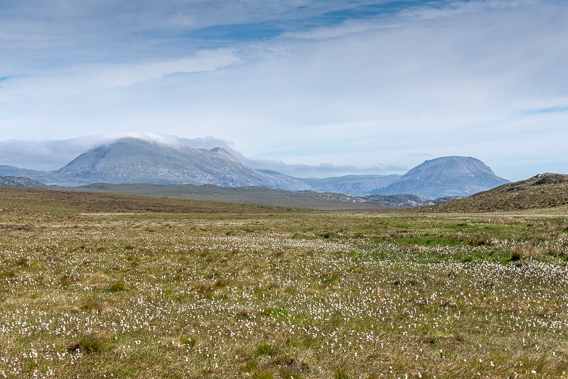 Only meeting a couple of folk on our way out and a small group with camping gear on our way back we were able to experience the place on our own. The bay comes into view very late on the walk with the 'Herdsman', Am Buachaille, slowly revealing itself as you more north along the beach.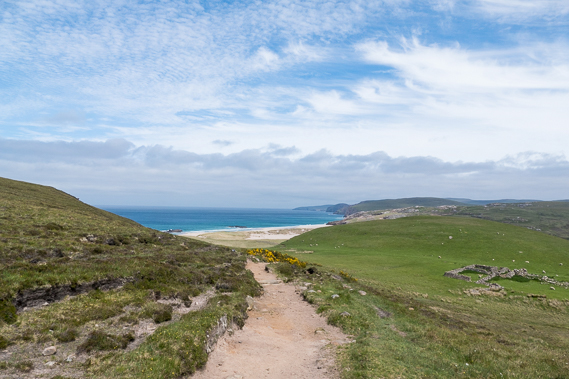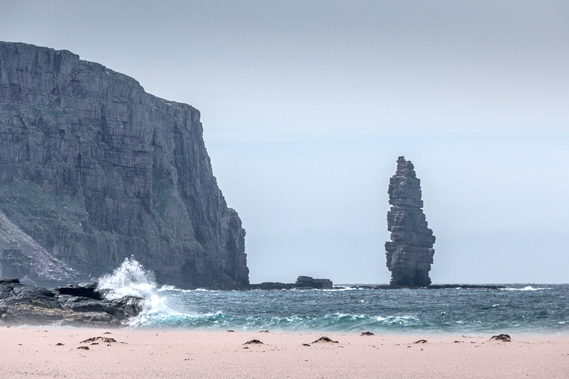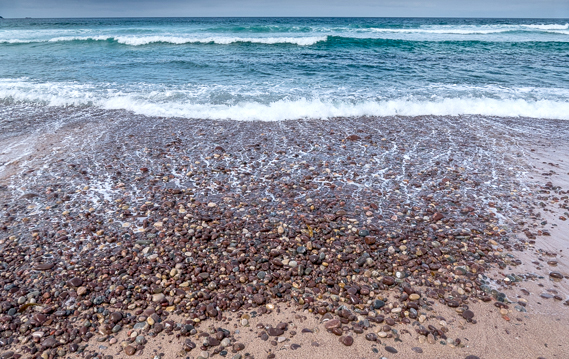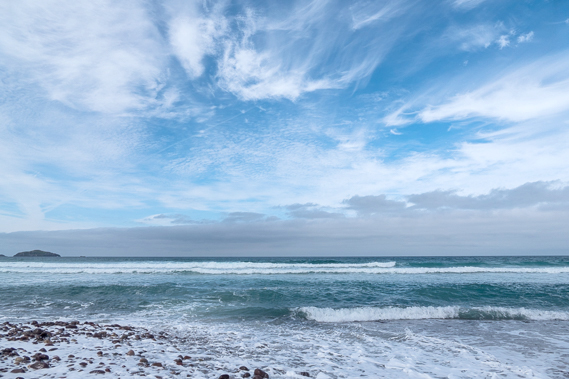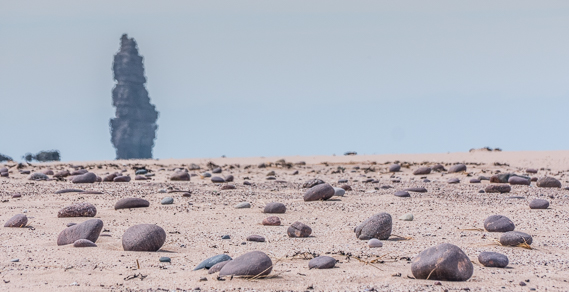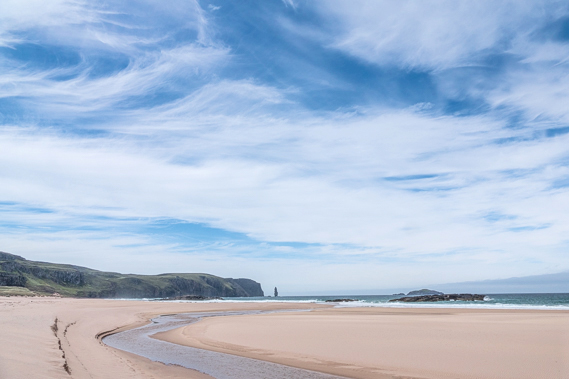 This part of the world has some of the oldest rocks in the world with the peatlands acting as an important carbon store. It is simply a landscape that inspires.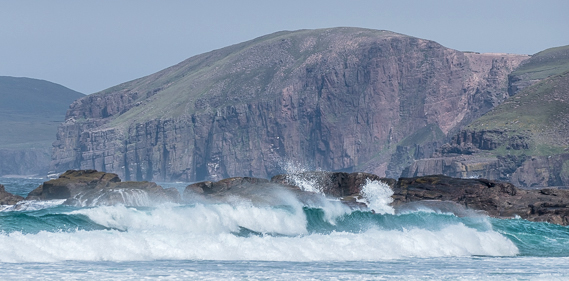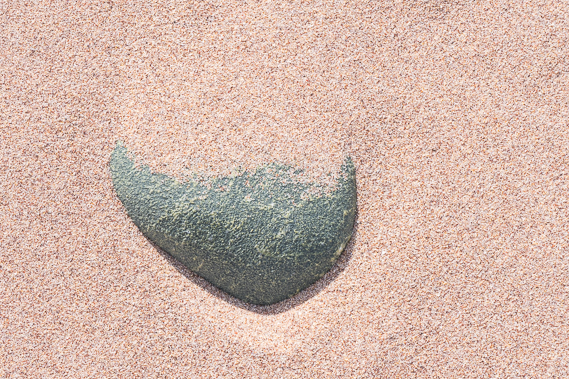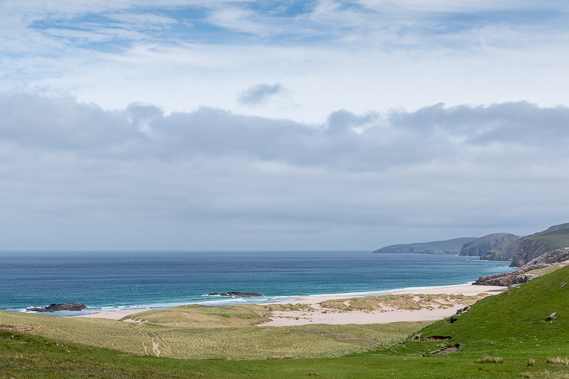 Filed under: Scotland 2018
Tagged with: Abstract, Beaches, Landscape, Scotland, Sea