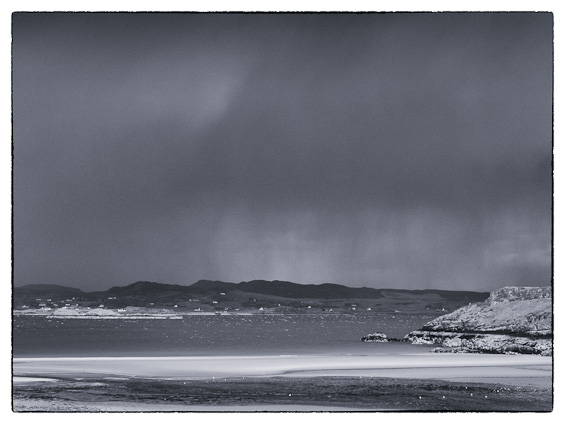 There's always a highlight to a trip like this and we were about to experience it here. Very heavy pulsing showers had accompanied us up from Kinlochewe and continued into the late afternoon when we arrived at Firemore.
The tide was on its way in and as I scanned the bay I picked up on a raft of ten Black-throated Divers, five Red-breasted Mergansers and six Eiders. A couple of Gannets were fishing and the odd Tern was passing through. The wind was picking up and the showers getting ever heavier. That wonderful brilliant white of the Gannet that is totally like no other white was playing itself out against the darkest of thunder filled skies.
We togged up, got the camera well protected from the elements, blowing sand and heavy rain have to be treated with the utmost of respect, and set out down to the waters edge. An extraordinary hour followed. The Divers were being blown closer and closer to the shore along with the Mergansers and were not at all phased by our presence. The wind began to whip up and the Gannets continued to arrow dive against the blackening skies. We sheltered, as best you can on a bleak windswept bay, the odd low lying rocks providing the only meagre respite and hardly sufficient in such extreme conditions.
It was to get better. Rainbow following rainbow, double rainbow with Gannets diving through them. The occasional rumble of thunder, rain so heavy it hurt  exposed skin. Camera cover dripping wet, sand painting eddies and moving the land, or so it seemed. It was simply wild and our shouts of total exhilaration were hard for us both to hear. It could not get any better than this anywhere. We were on our own in violent conditions with some of the best wildlife Scotland has to offer. We were both in our element and it was intoxicating!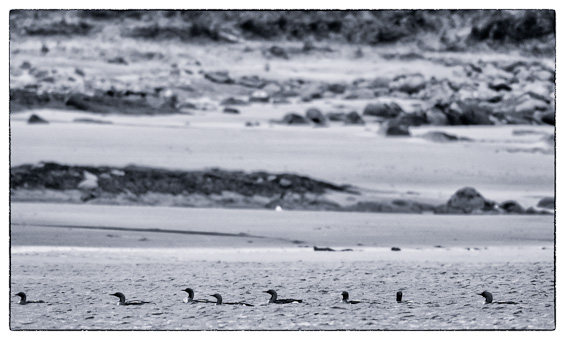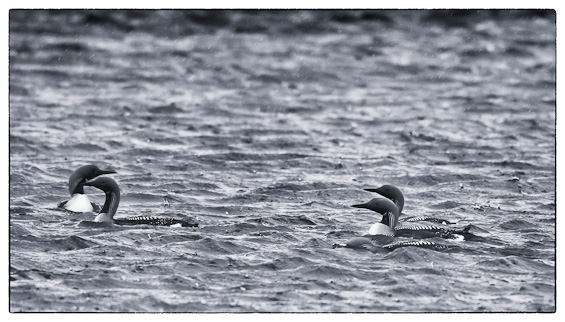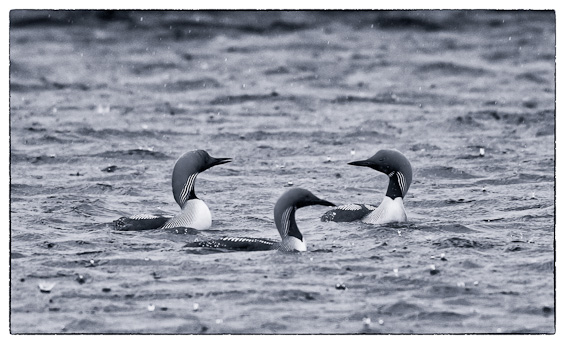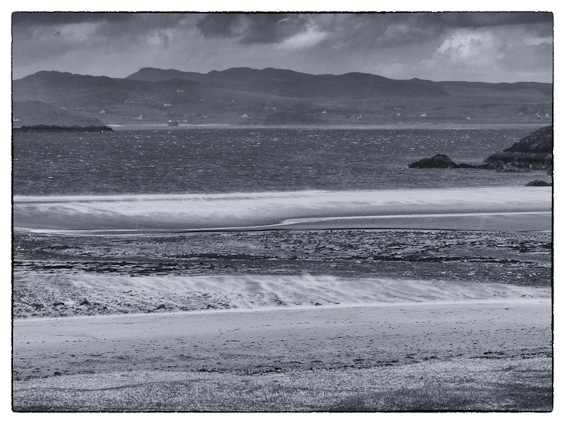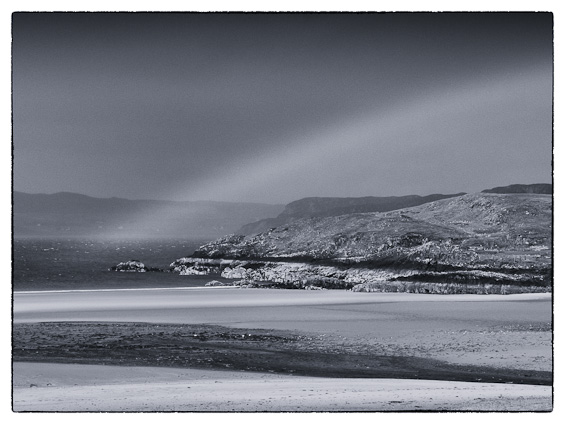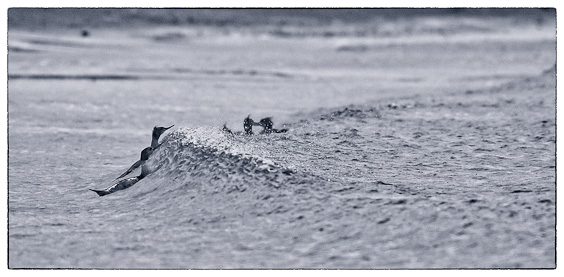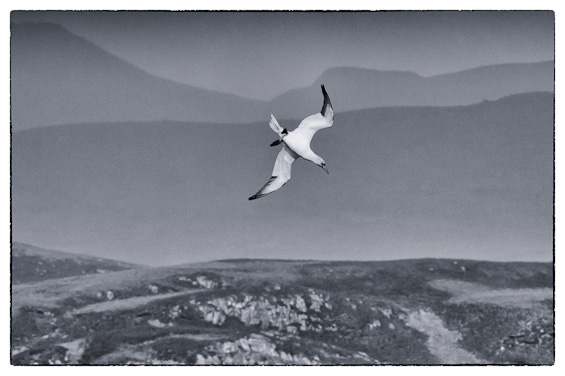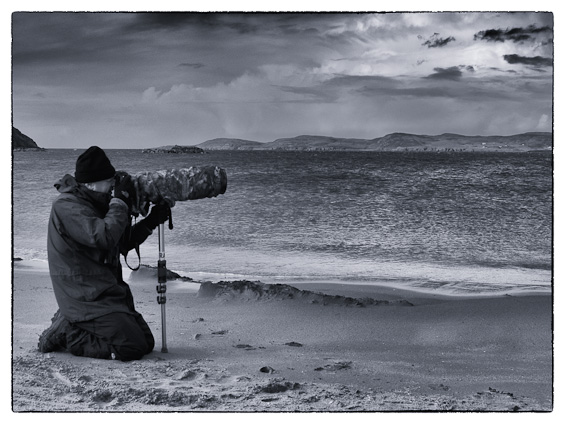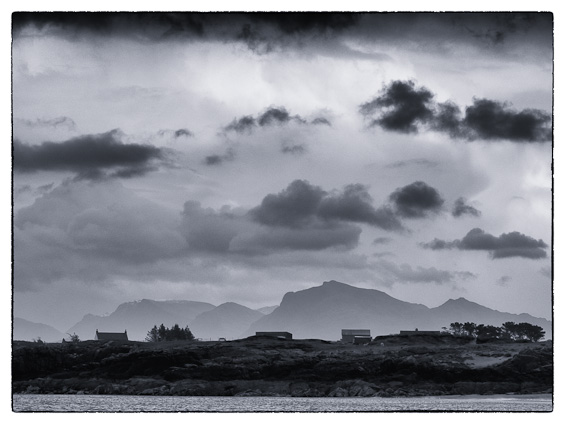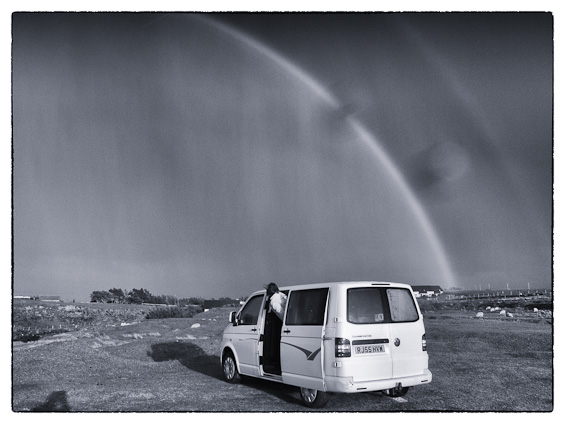 Filed under: Articles, Diary Entries
Tagged with: Landscape, Rain, Scotland