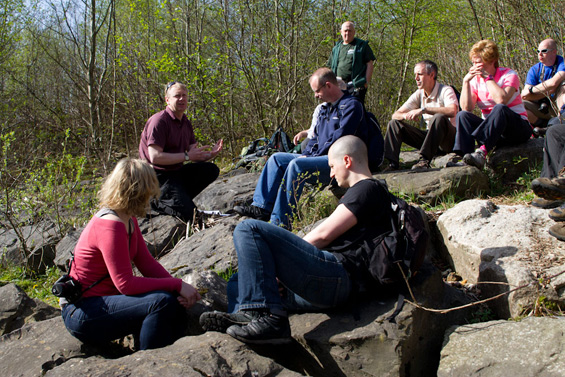 It's a while since my last post and I'll explain how the new site will work and the type of articles and blogs that I'll be writing next time up, but first, and for reasons of expediency, there's a new project I'm involved with that can get everyone out there photographing and for a very specific reason, a chance to get your work into print!
In conjunction with Caerphilly County Borough Council I am currently working on an exciting and innovative calendar project.
The successful series of photographic walks that we have carried out over the last couple of years  have matured into this new initiative. Images produced on the walks by those participating will form the basis of a calendar to be produced for 2012. We kick started the project with a talk outlining out aims and how we would both set about both taking and collating the images. The presentation is available below.
We want the calendar to be a little different from those traditionally produced and have commissioned a graphic designer to work closely with us in its layout, design and production.
The more images we produce the more we have to choose from and the more experimental the photographs the greater the chance of creating a 'new feel' to the project and a calendar that inspires rather than one that is simply functional in telling us the days weeks and months ahead. Anyone can participate so book on one of the forthcoming walks and get involved!
Kind regards to Tim Padfield for allowing me to reproduce the image above.
Natures Calendar 3 – Presentation
To book on the forthcoming walks Contact James Bower at Caerphilly Countryside Services at bowerj@caerphilly.gov.uk
Sunday 5th June
Sunday 3rd July
Sunday 11th September
NEXT POST – THE NEW SITE AND A NEW APPROACH
Filed under: News