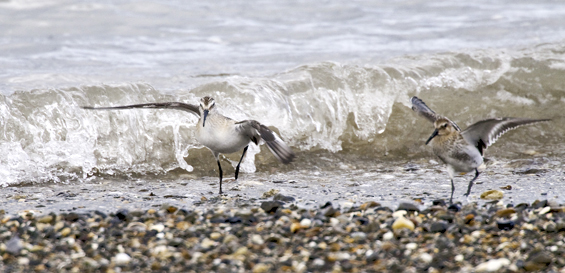 It was one of the highest tides this year and being around 11.30am  gave a good opportunity to get into the hide on this reserve, which is managed by the local council, a couple of hours before the tide was at its highest point and sit tight. The reserve has been partly created by the spoil produced when the Pen-y-Clip tunnel that takes the A55 was built.
I love watching an approaching tide with the expectation of what may be pushed up and the dramatically changing landscape. Watching it here on the North Wales coast overlooking Angelsey and Puffin Island was a little special.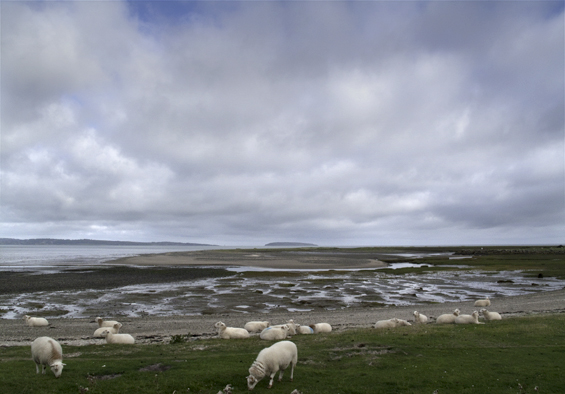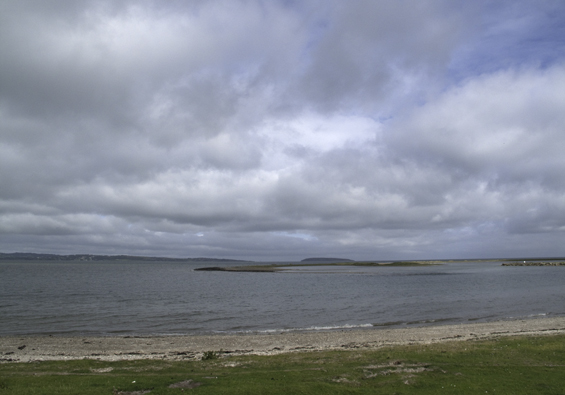 The incoming tide brought Ringed Plover a single Knot and a few Dunlin to within close quarters along with good numbers of Curlew settling on the far shingle and a few thousand Oystercatcher on a sand spit a hundred yards or so away. In the creeks a Black-headed Gull was harassing a Red-breasted Merganser. On the turn of the tide there was more movement.
A single Sanderling showed for a short while and a Curlew Sandpiper joined the small groups of Dunlin and Ringed Plover whilst out over the Straits five Sandwich Terns passed going west. Wheatears, Meadow Pipits, Swallows, House Martins and Pied Wagtails continued to pass through all the while I was there and on the freshwater lagoons a Spotted Redshank, miles away!, Kingfisher and Lapwing were all present. The views over to Penman lighthouse on the tip of Anglesey are very fine here and with the long lenses you can really pull this sort of landscape in.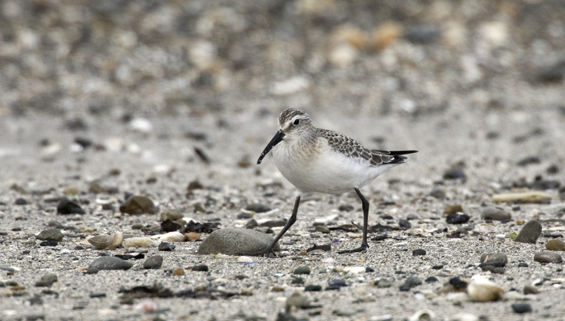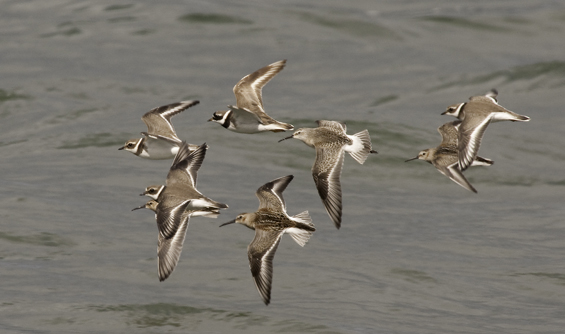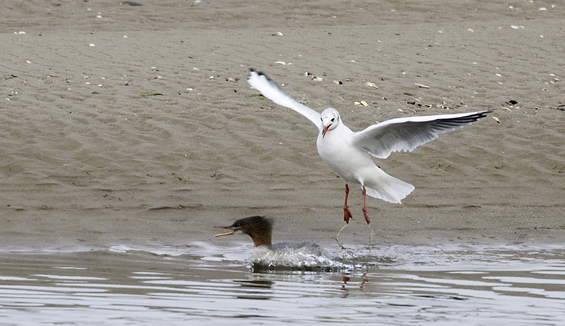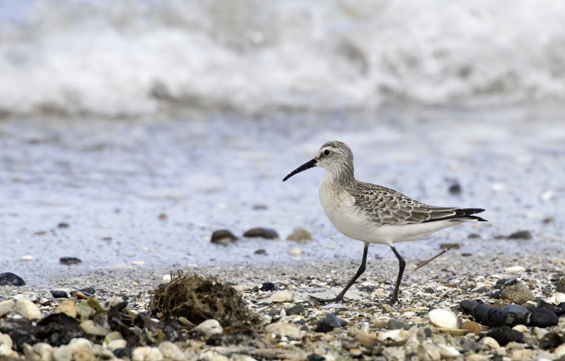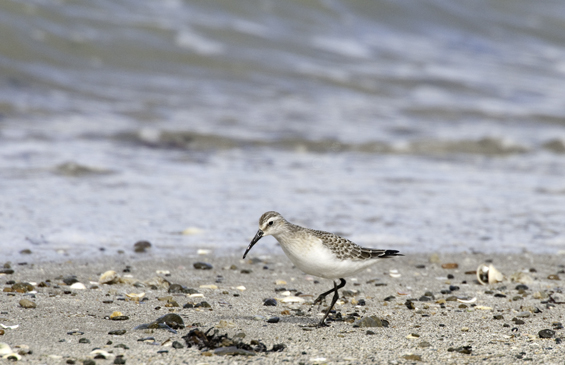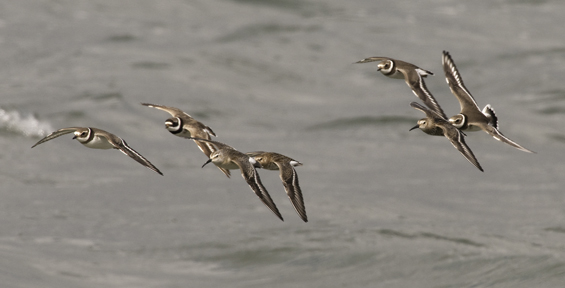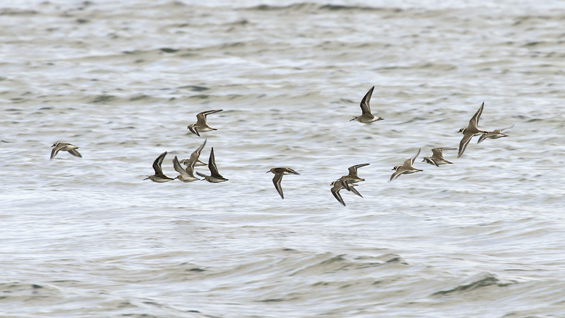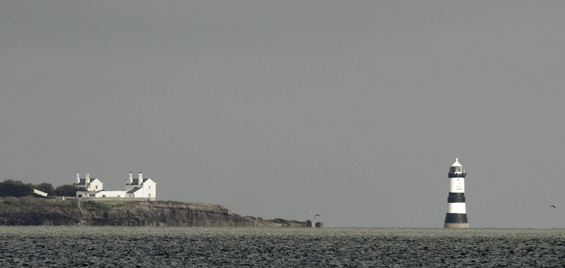 Filed under: Birds Eloquent Project, Uncategorized
Tagged with: Species