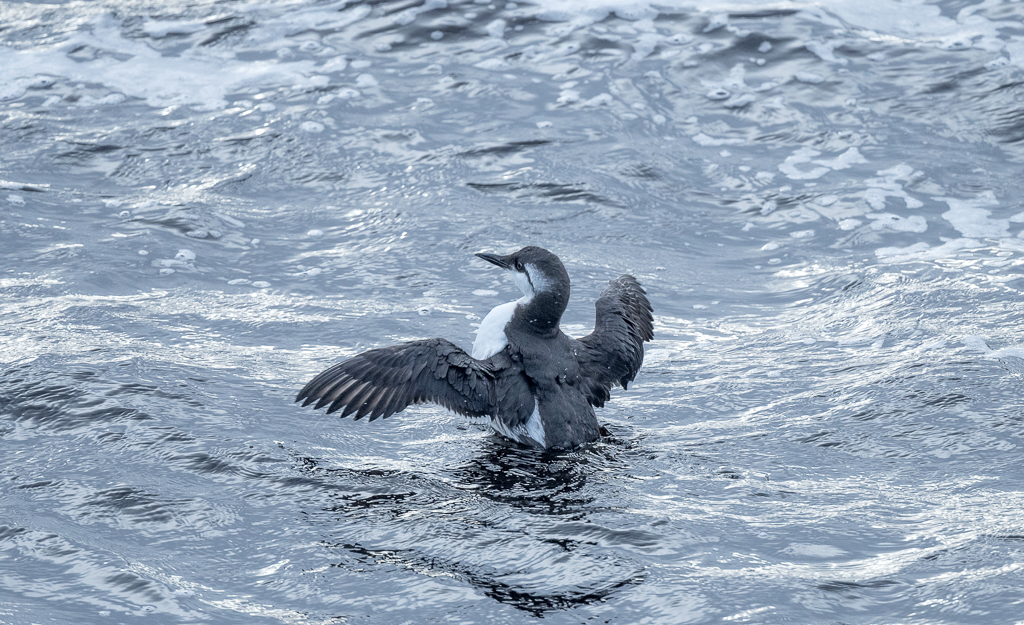 Forty five minutes in the Stornoway terminal (you can't actually stay on the ferry and must disembark and embark again) and we were once again on our way. A lone Guillemot was close to the shore by the terminal and gave really fine views of its winter plumage.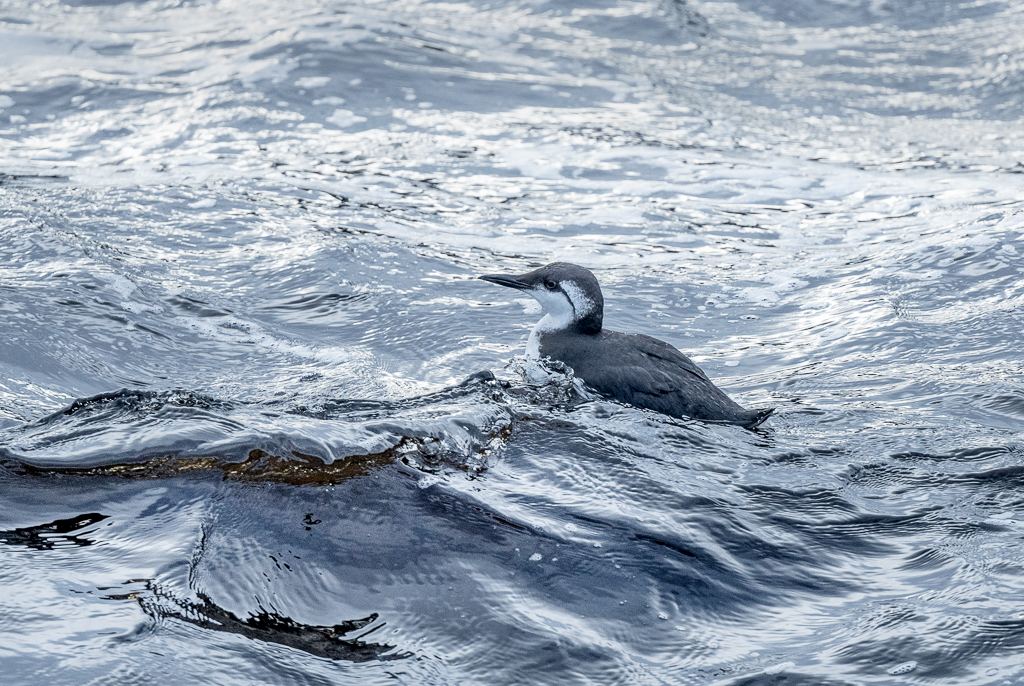 We were always going to be working with falling light but that was surely going to open up new opportunities and with another three hours, the expectation of what we might experience held us on the outside deck for the full sailing.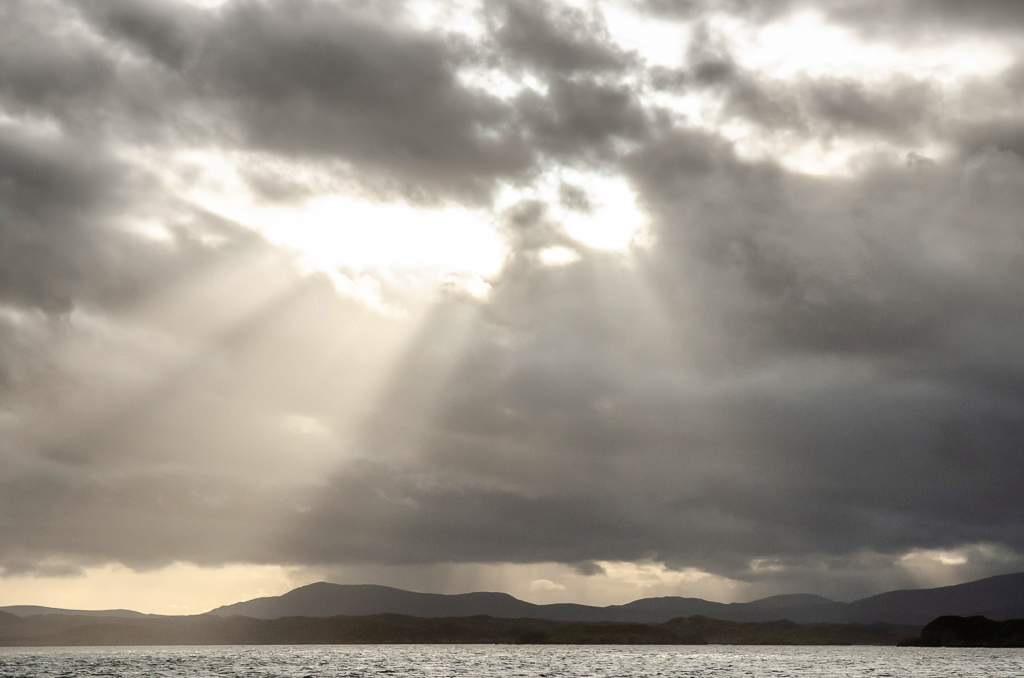 The sun dipped below the horizon at 4.16pm but the light stayed with us as the skies remained, for the most part, clear. We were then accompanied by a full moon for the last hour of the sailing. Once again Kittiwakes were by far the most numerous of the birds with auks diving as the ferry approached them. Gannets followed us occasionally, with Great Black-backed Gulls using the lee of the boat to glide effortlessly along side.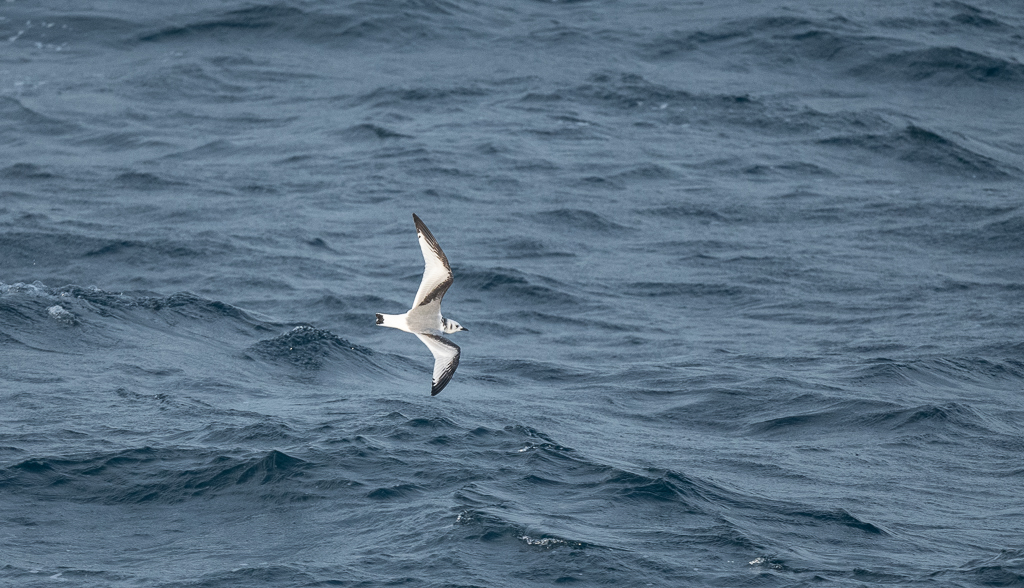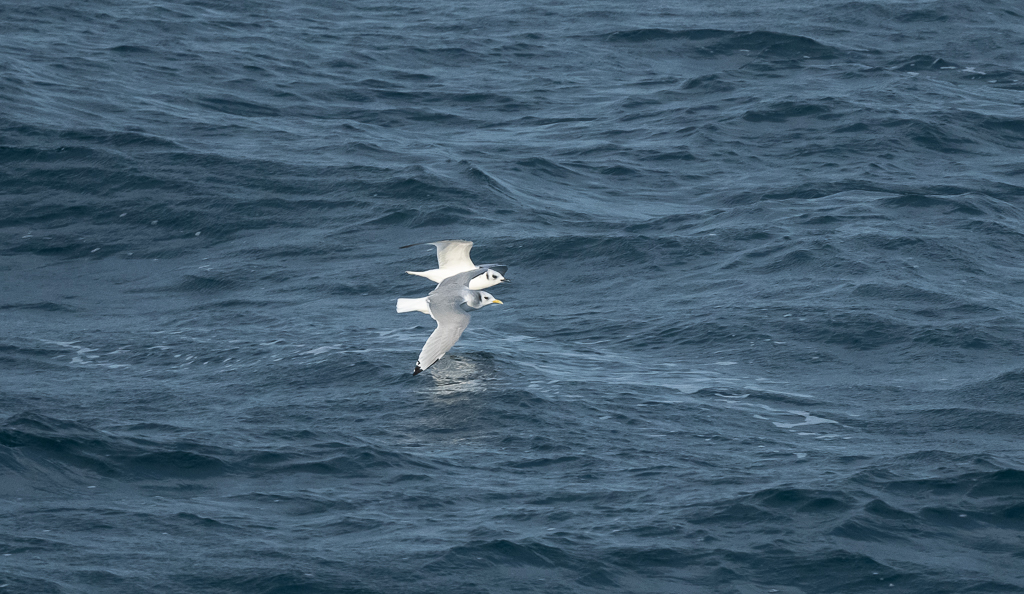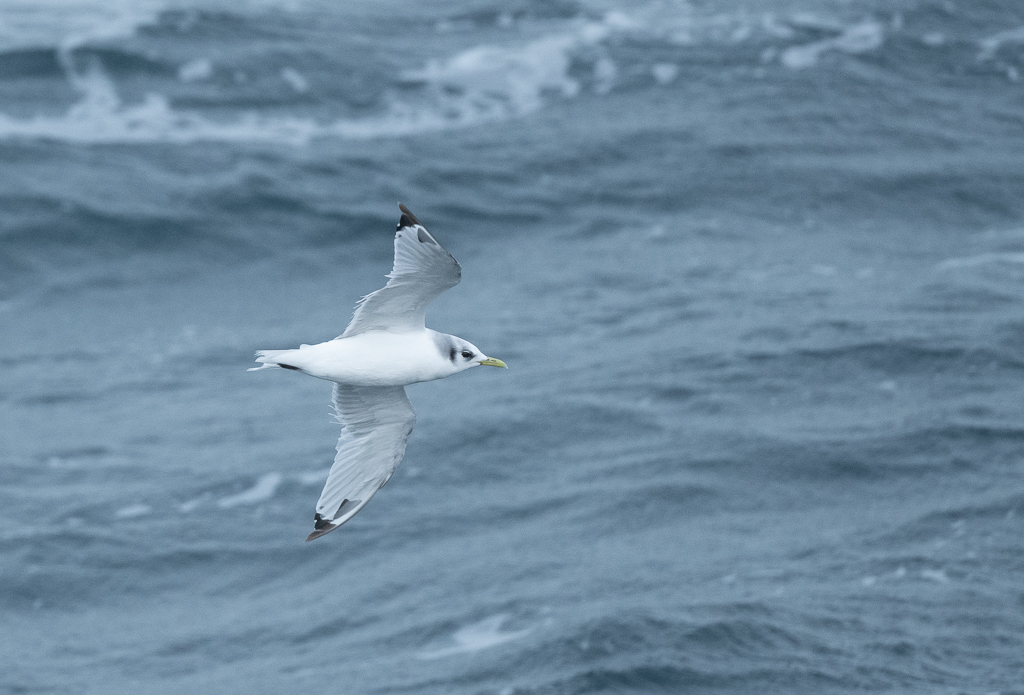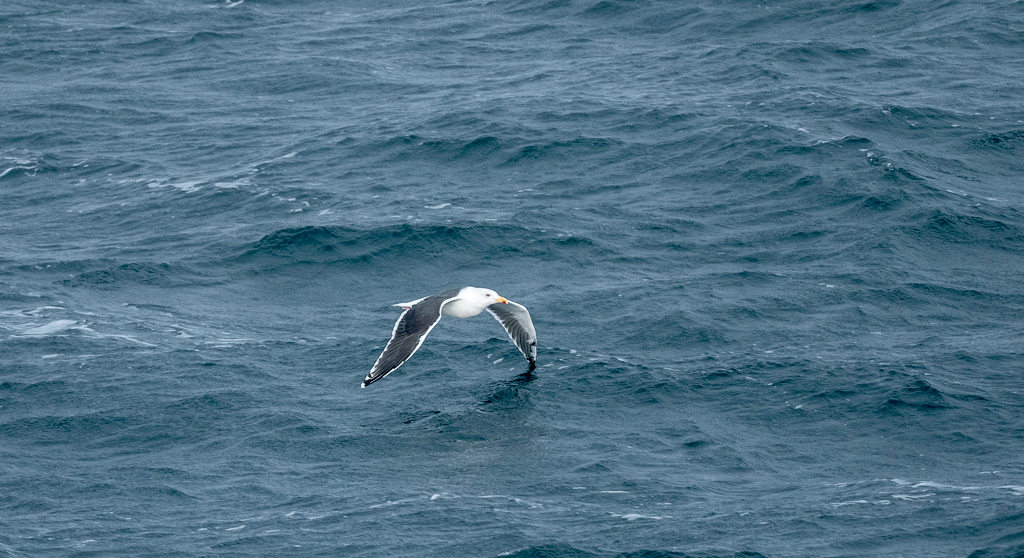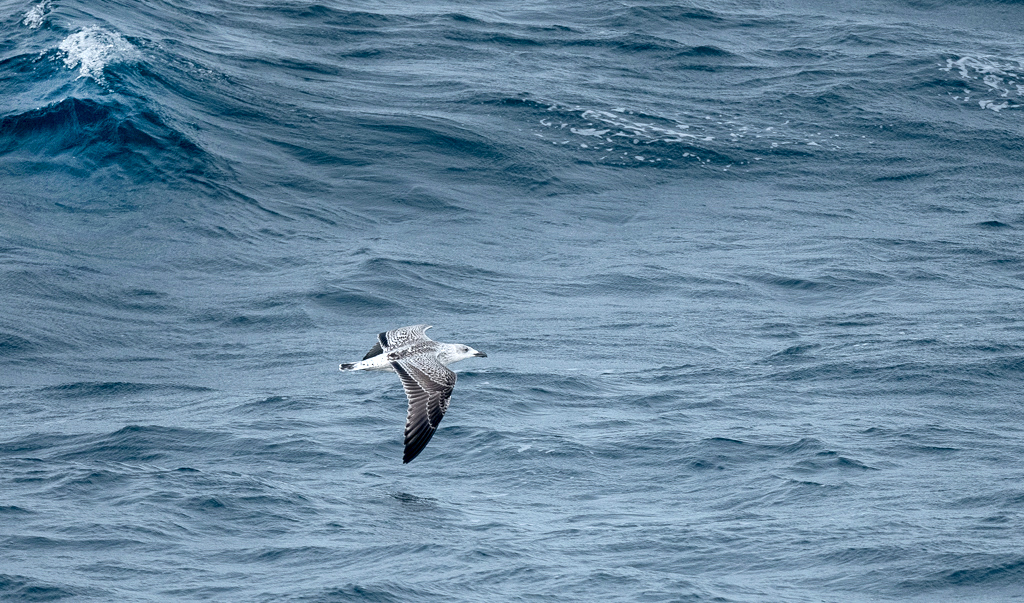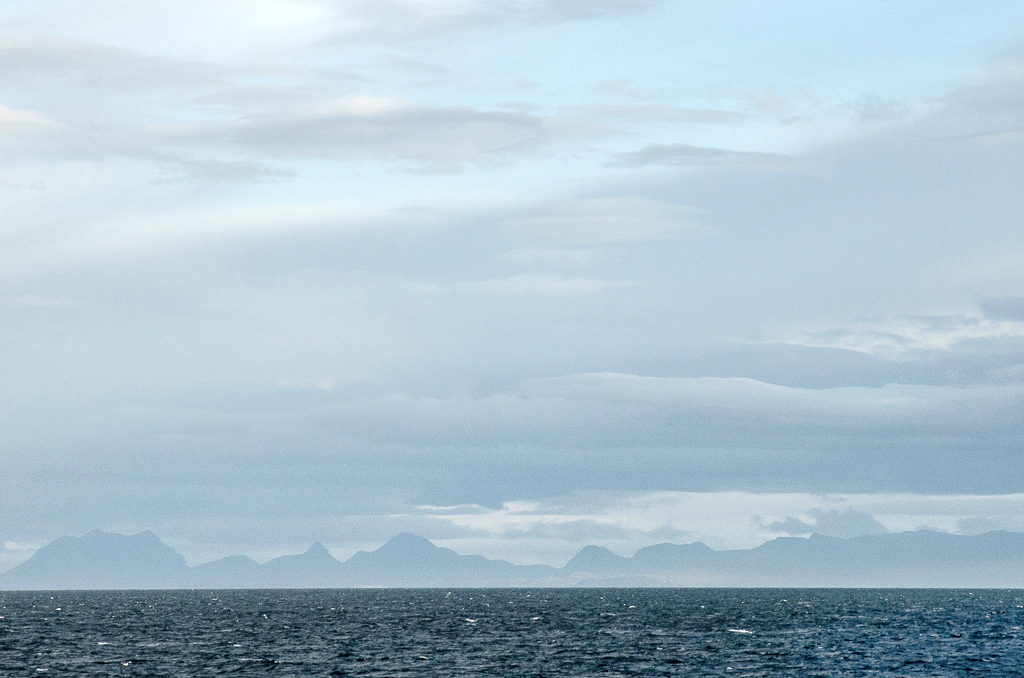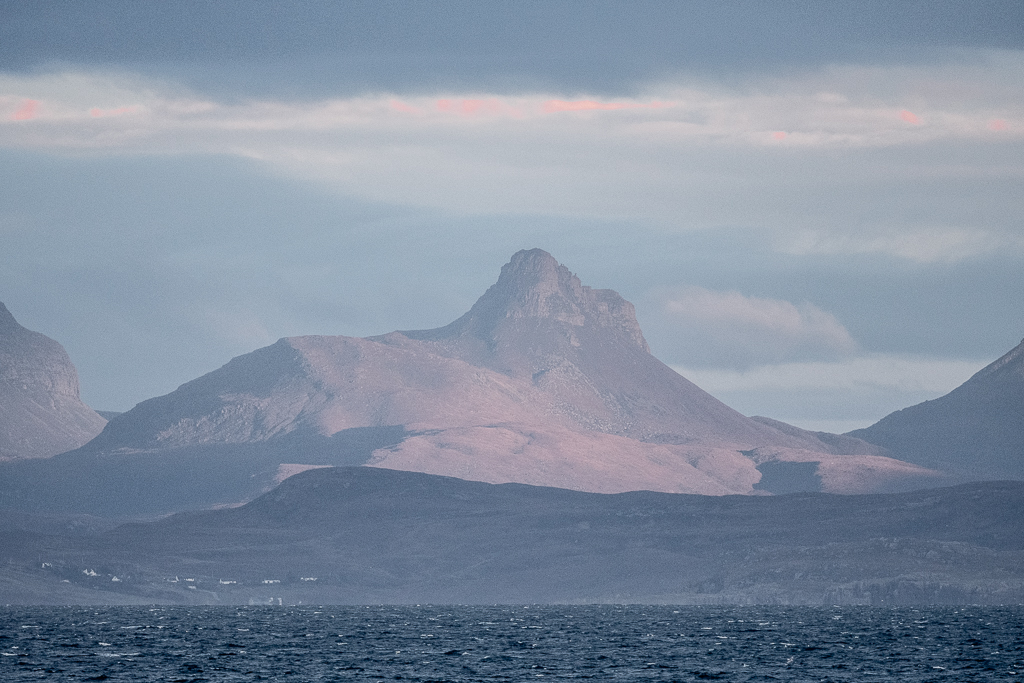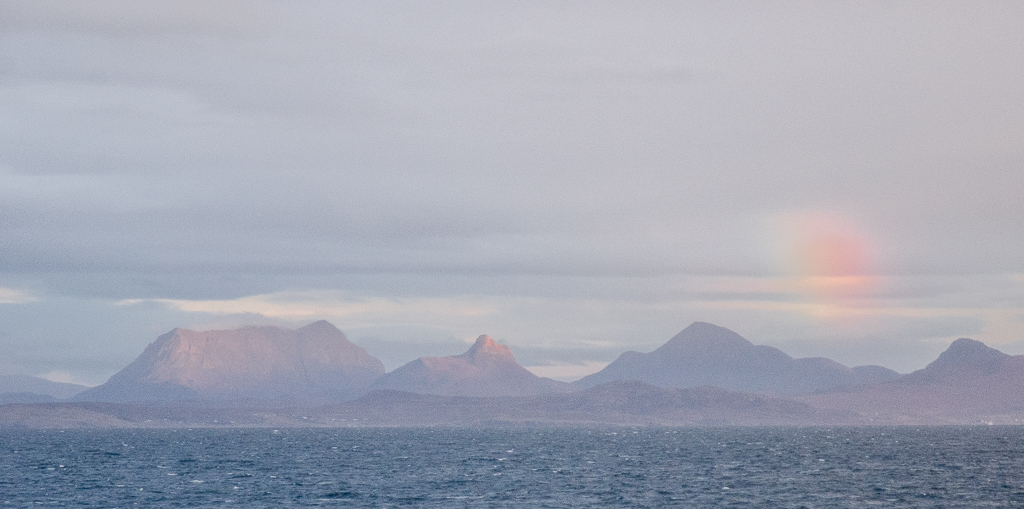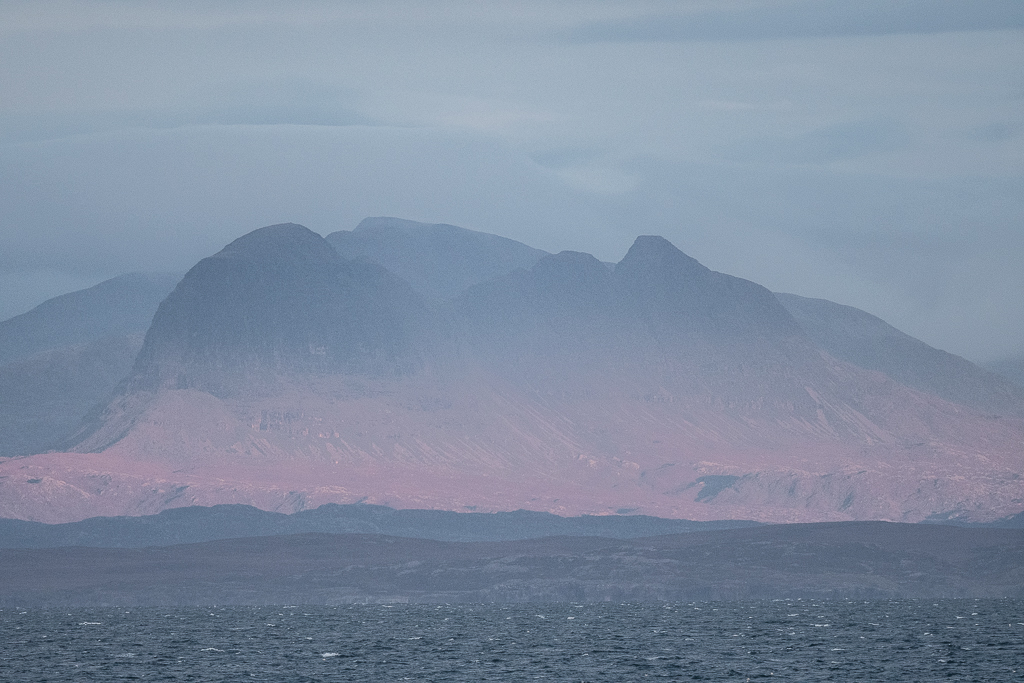 Common Dolphins showed briefly again but the highlight was a really close sighting of a Lesser Rorqual, better known as a Minke Whale. I much prefer the former name, as the whale was actually named after a Norwegian whale harpooner! It suddenly appeared directly below us having come from under the ferry and showed really well for a split second before disappearing again, it surfaced very briefly for a second time a hundred yards or so behind us. It was too quick for any photographs but the sighting is firmly etched in the memory.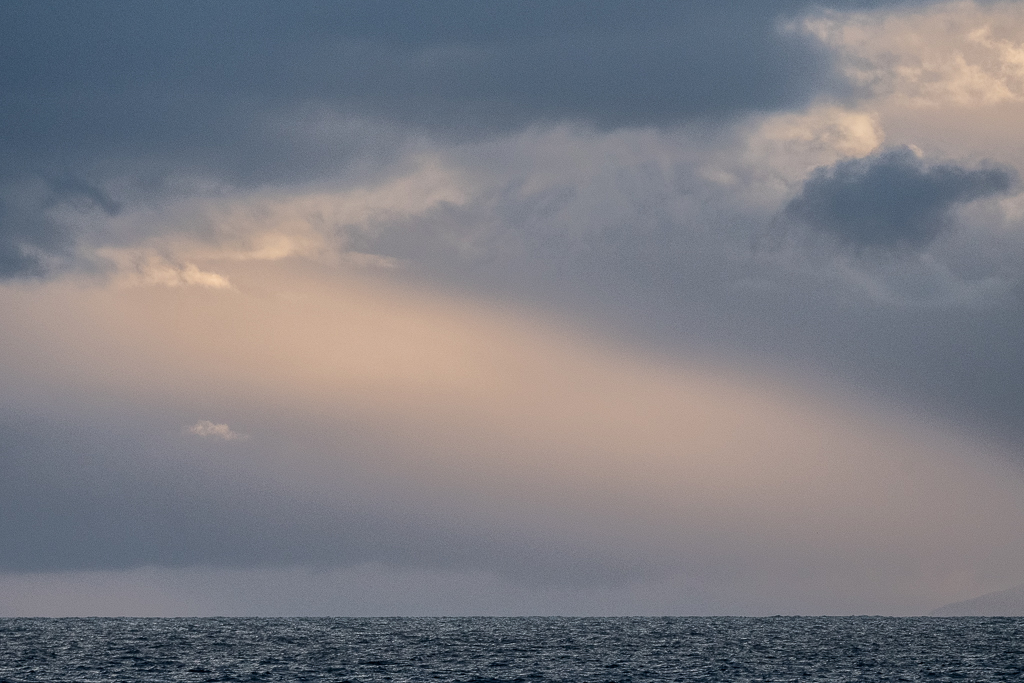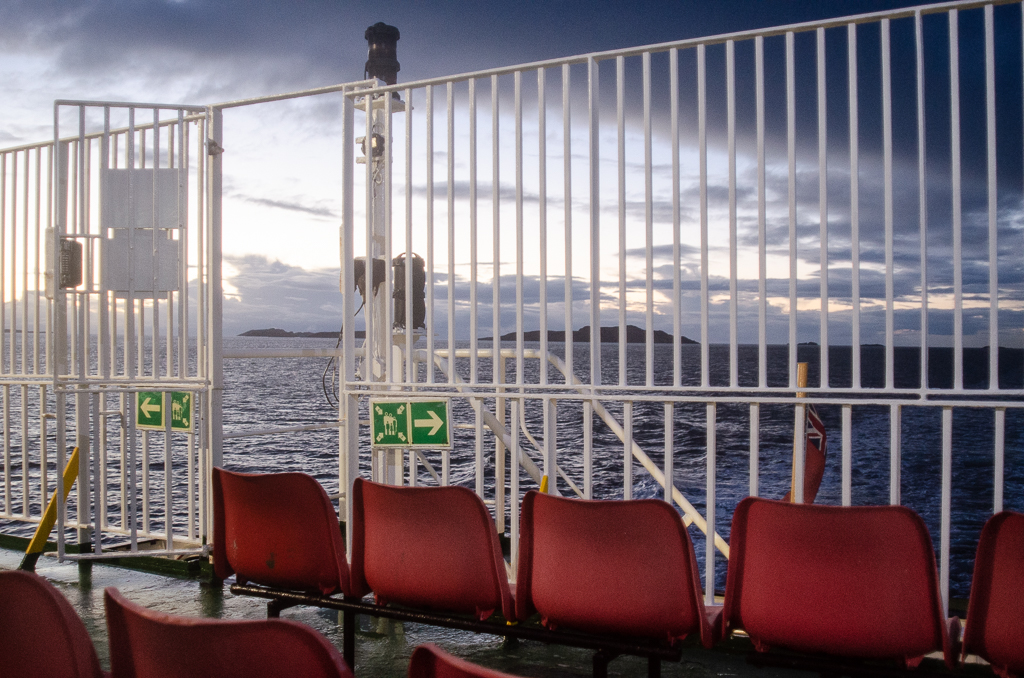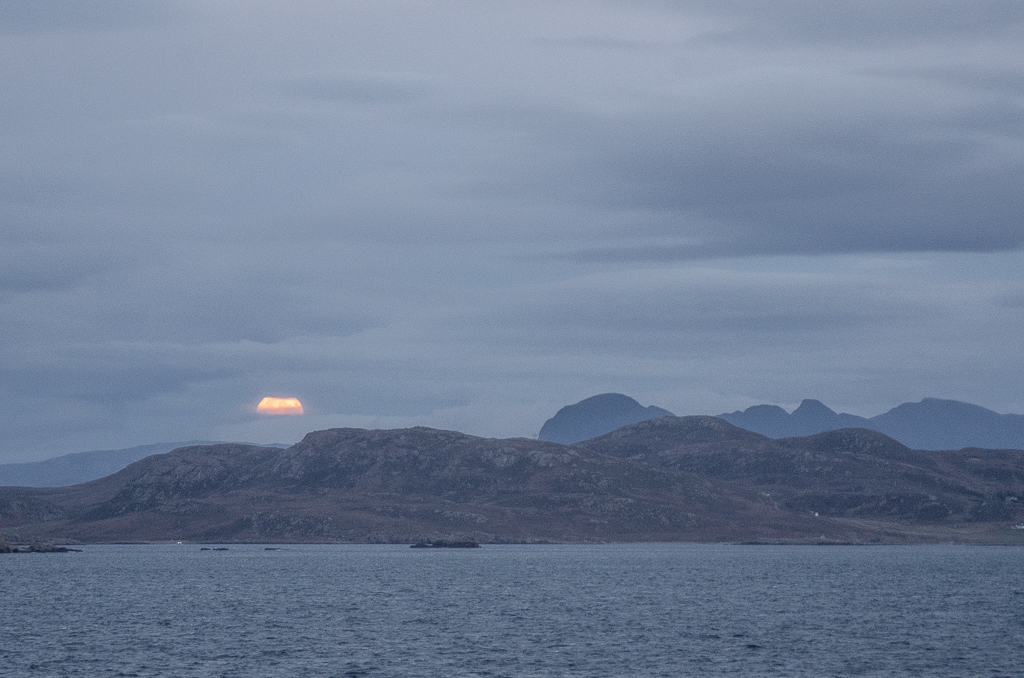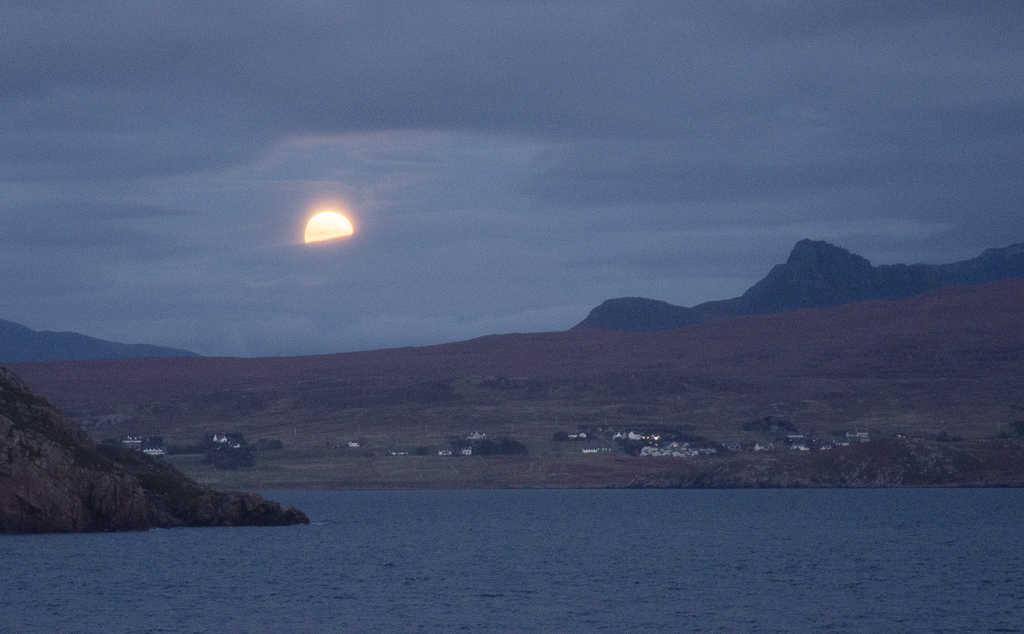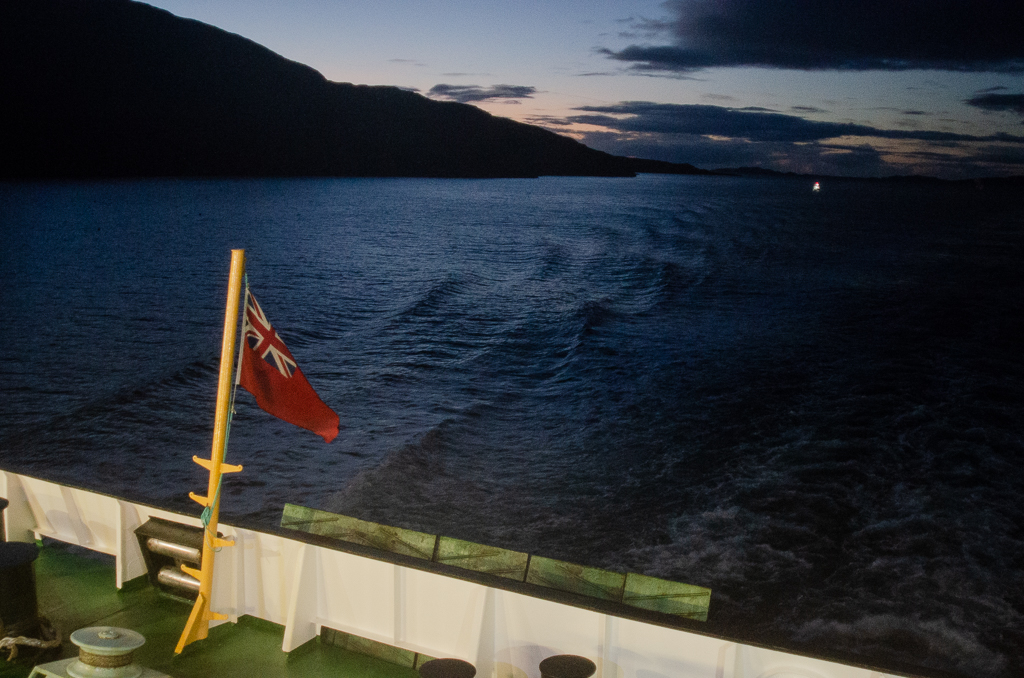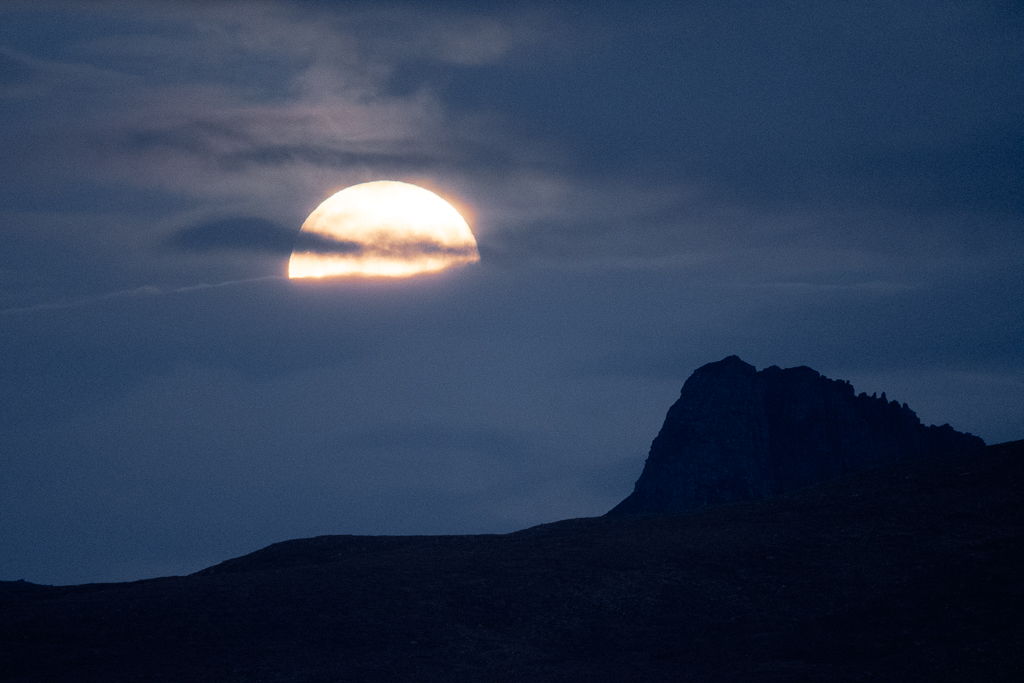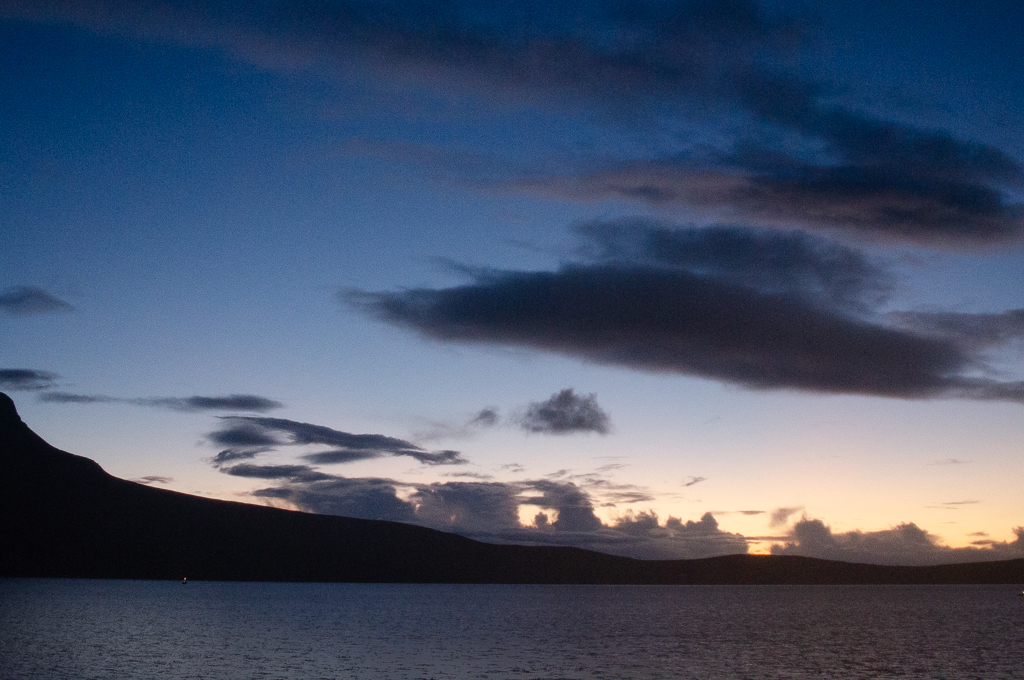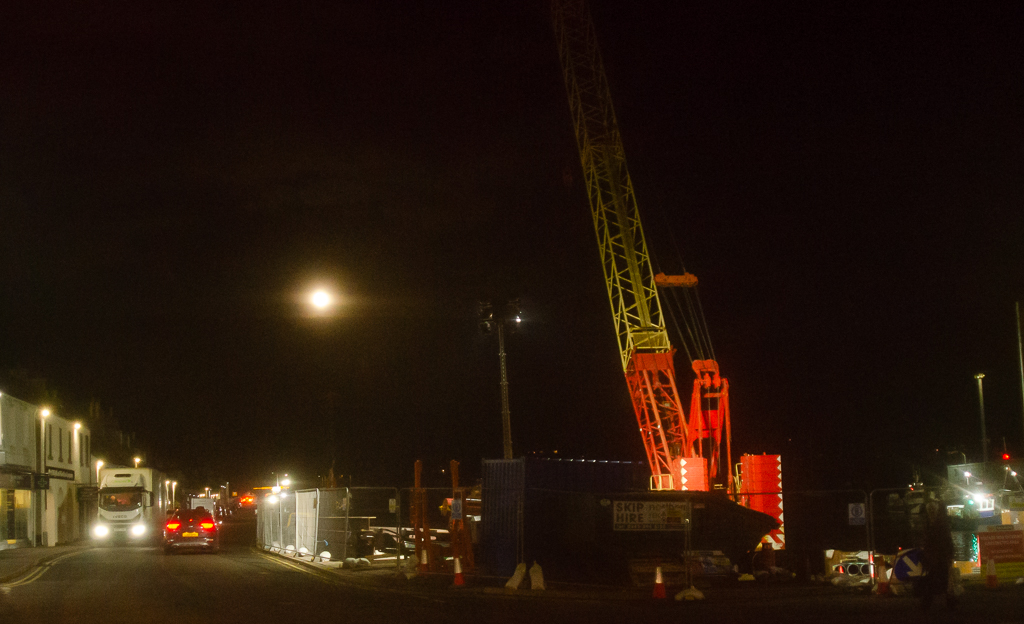 Filed under: Articles, Uncategorized
Tagged with: Night, Scotland, Sea