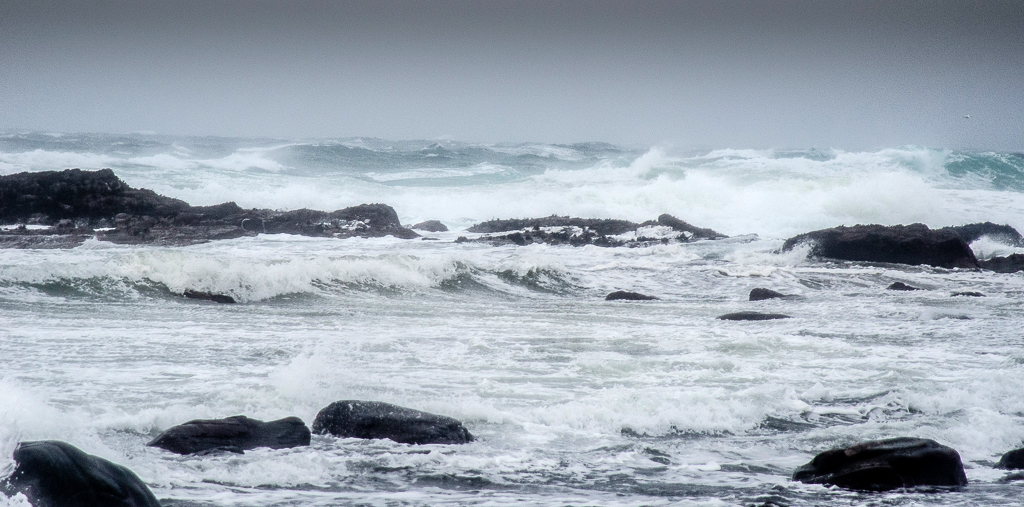 From Stoer we moved a little south to Balchladich Bay, still on the west coast so taking the full force of the gale. Really difficult working here with stinging rain coming directly at us. The rocks once again were treacherous but seemingly dancing with the rain glossing and polishing them.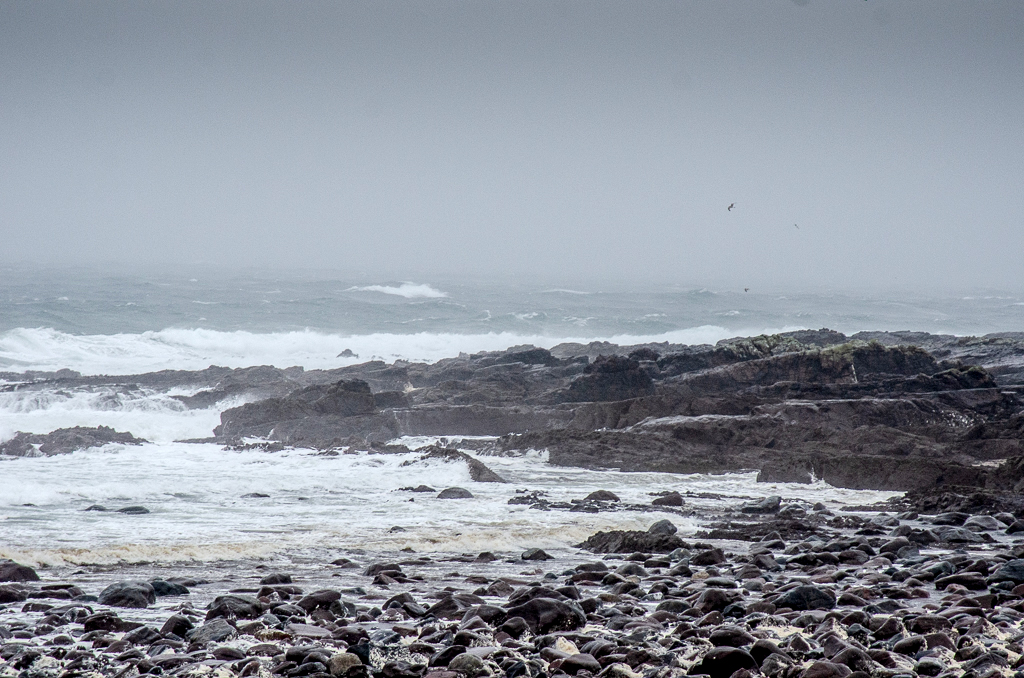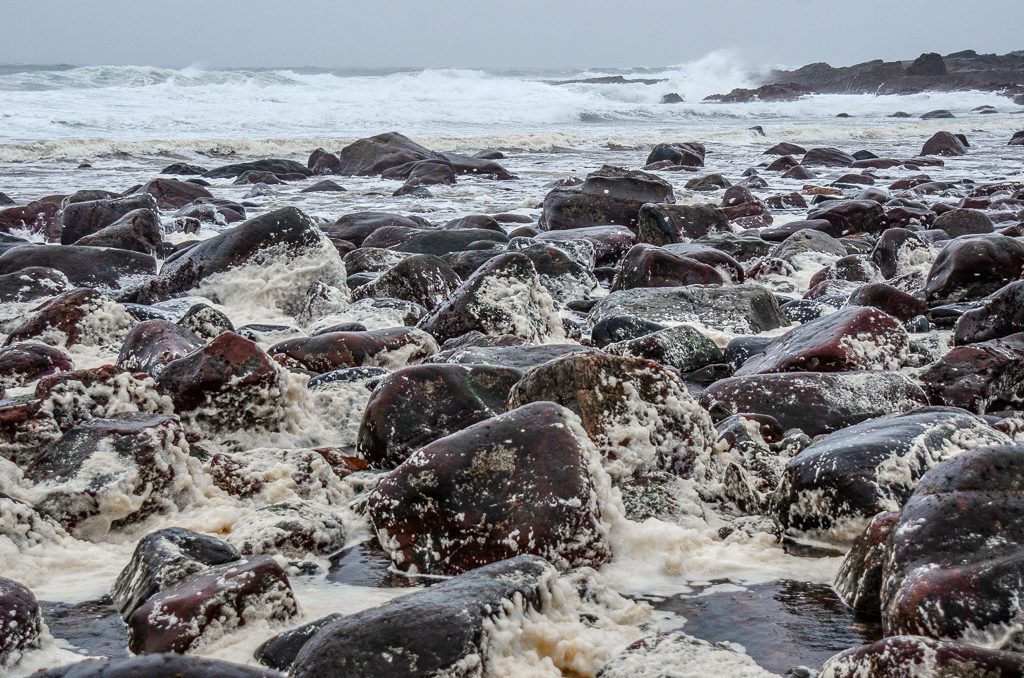 Spin drift frothed up along the tide line and after an hour we were on our way to the other side of the peninsula seeking a little respite from the onslaught!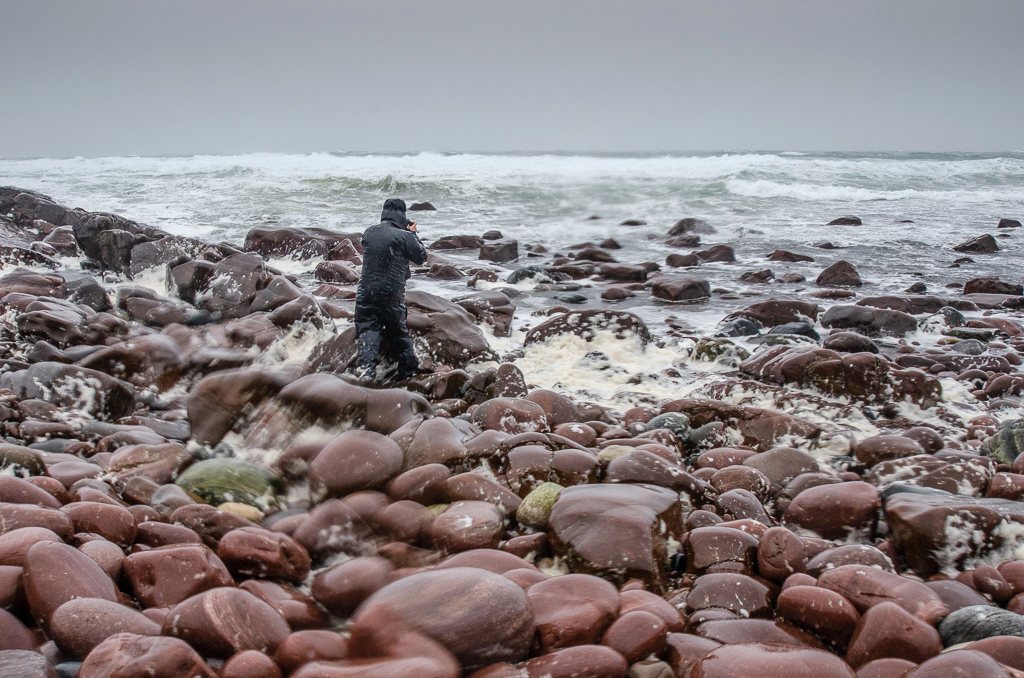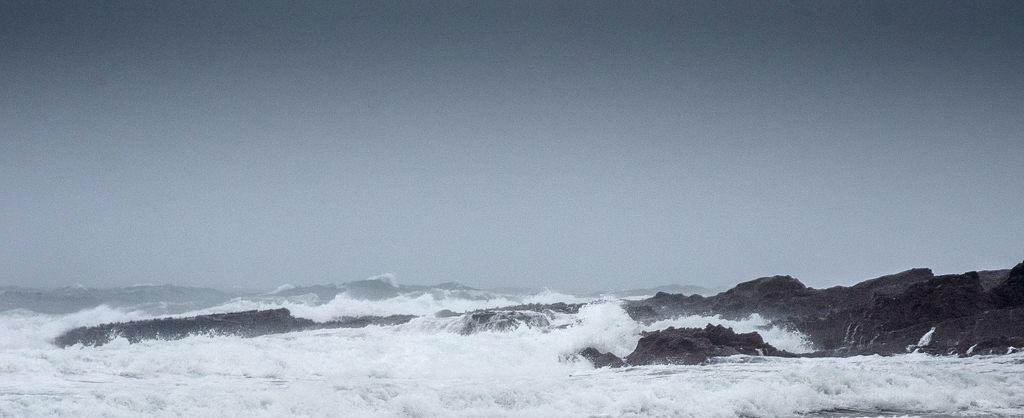 Clashnessie was indeed easier to work, with the rain and wind at your back as you faced the bay. The wind here was fighting against the incoming waves and pushing under them as well as whipping the crests and creating lines of tension with each breaker.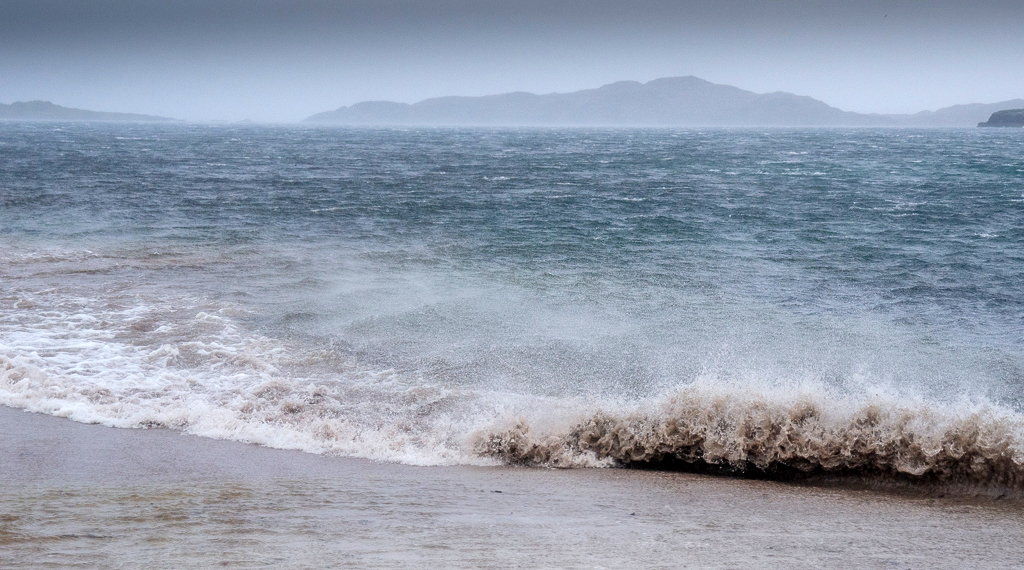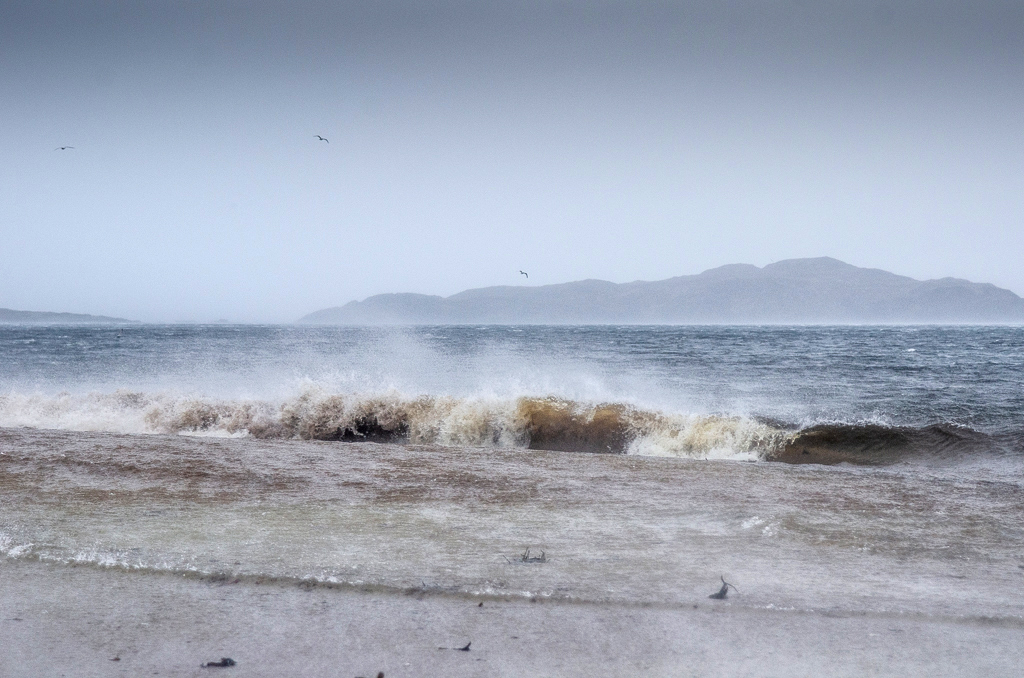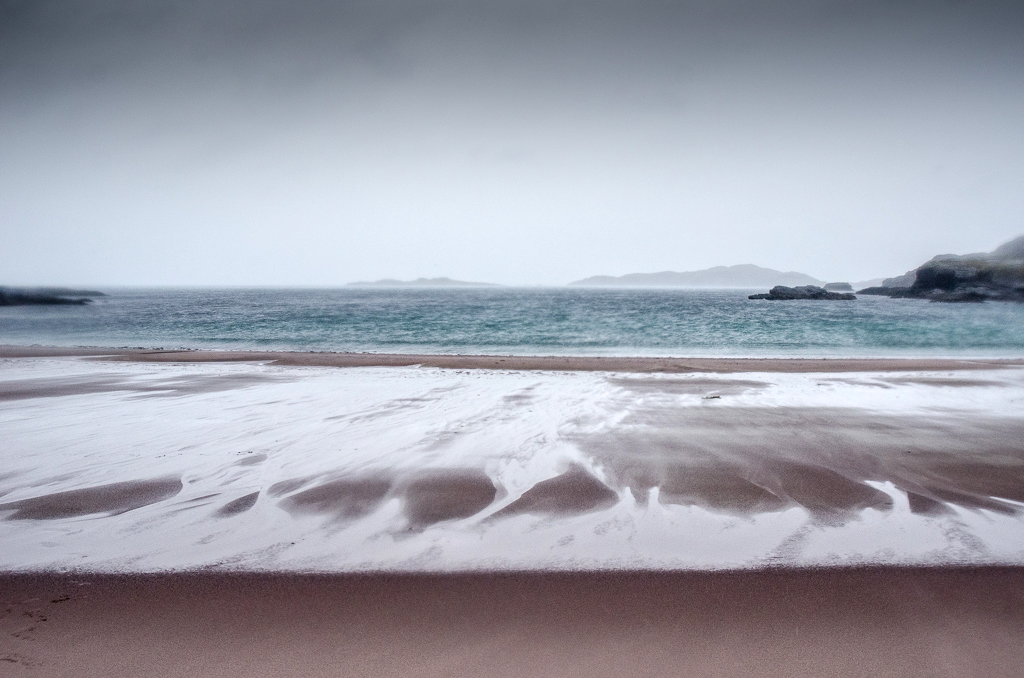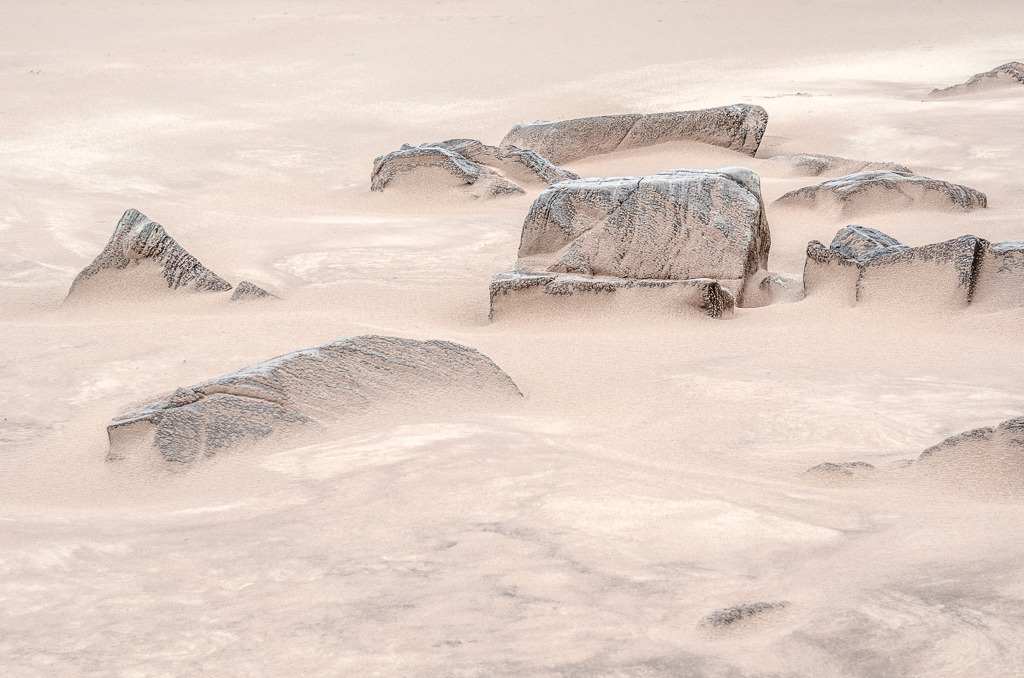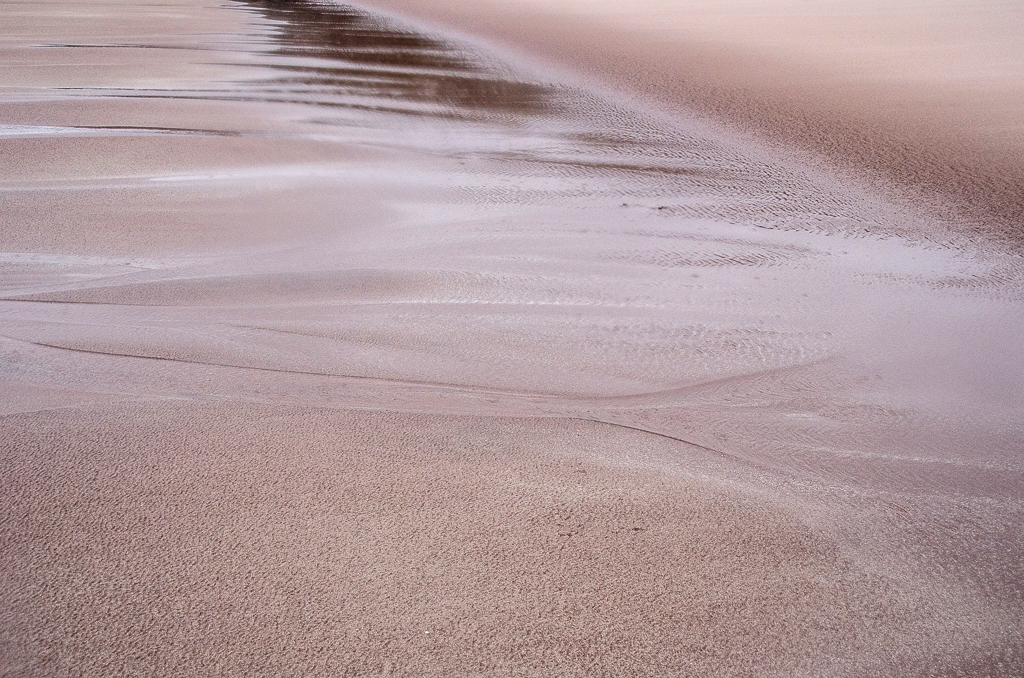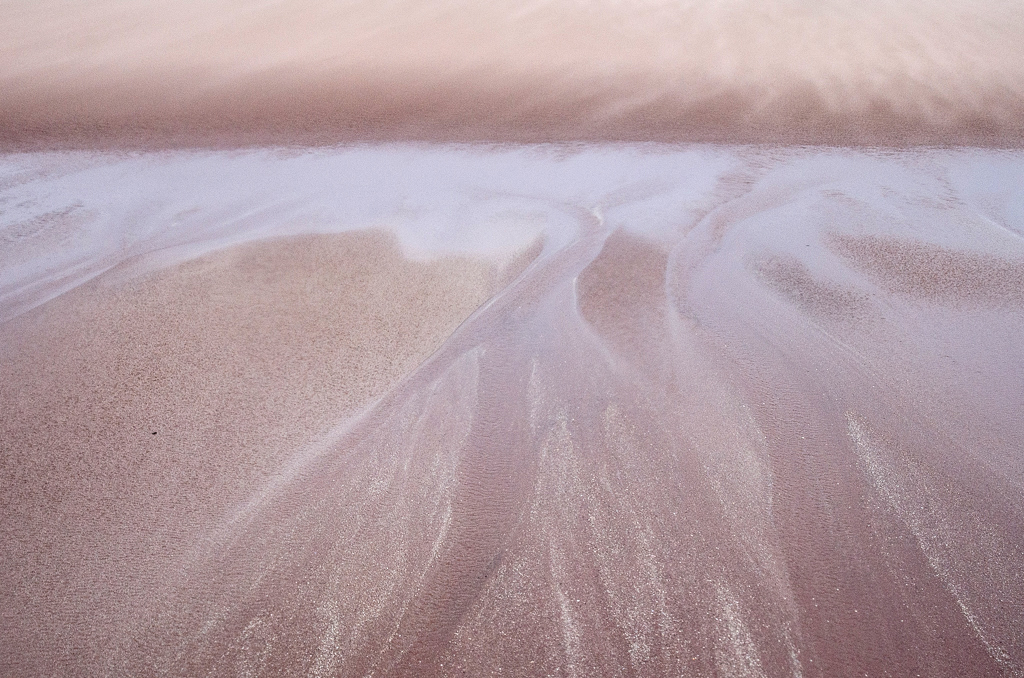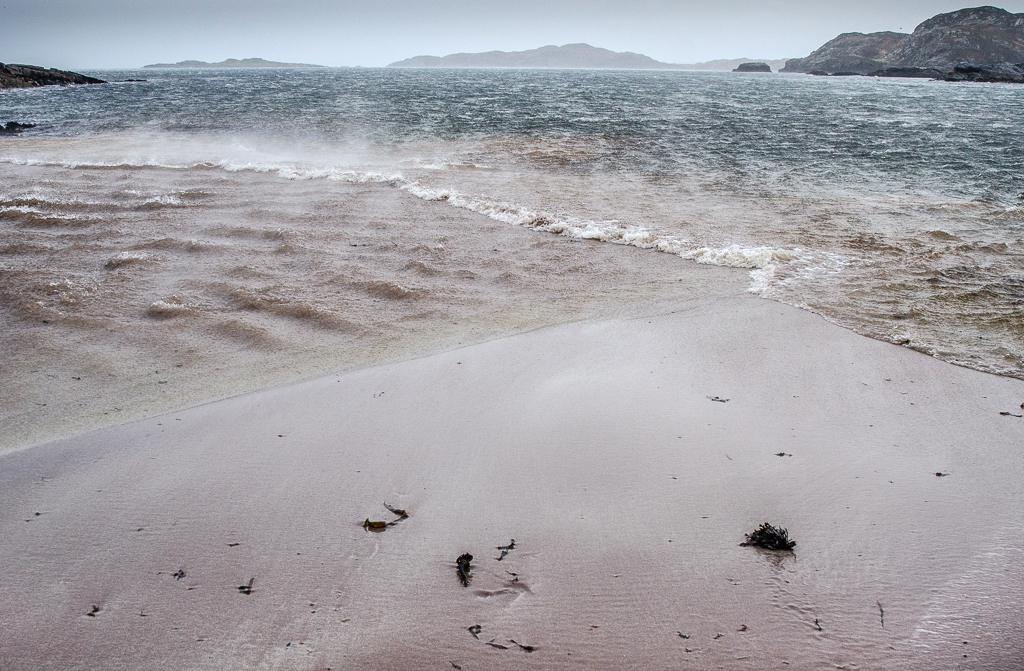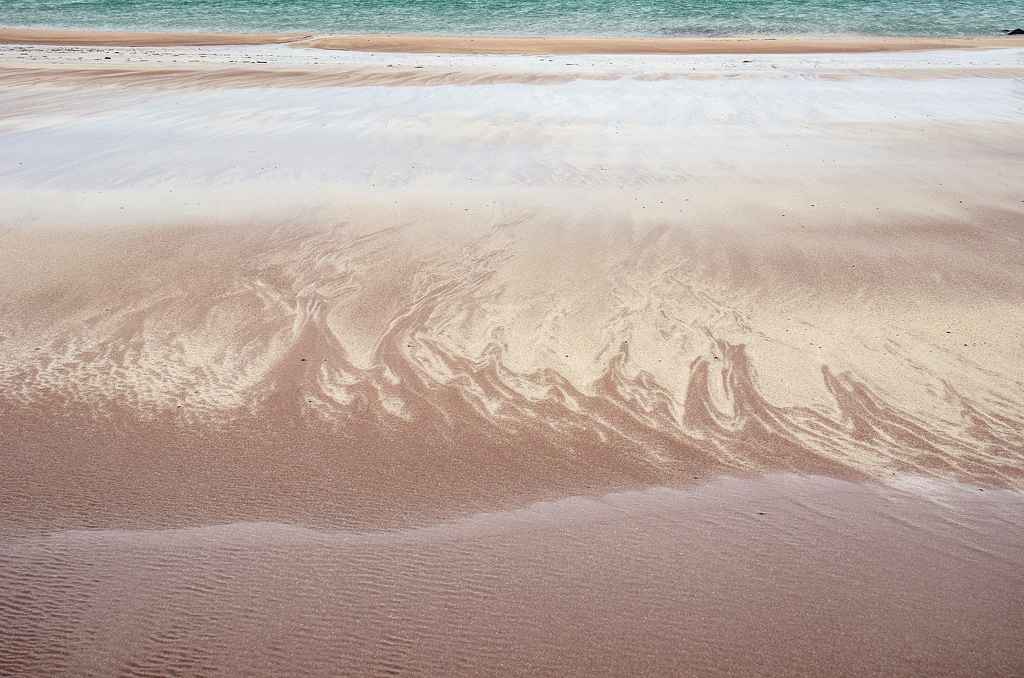 A lone Long-tailed Duck had taken refuge in the bay and I wondered if it was the same bird that has passed Stoer lighthouse in the morning.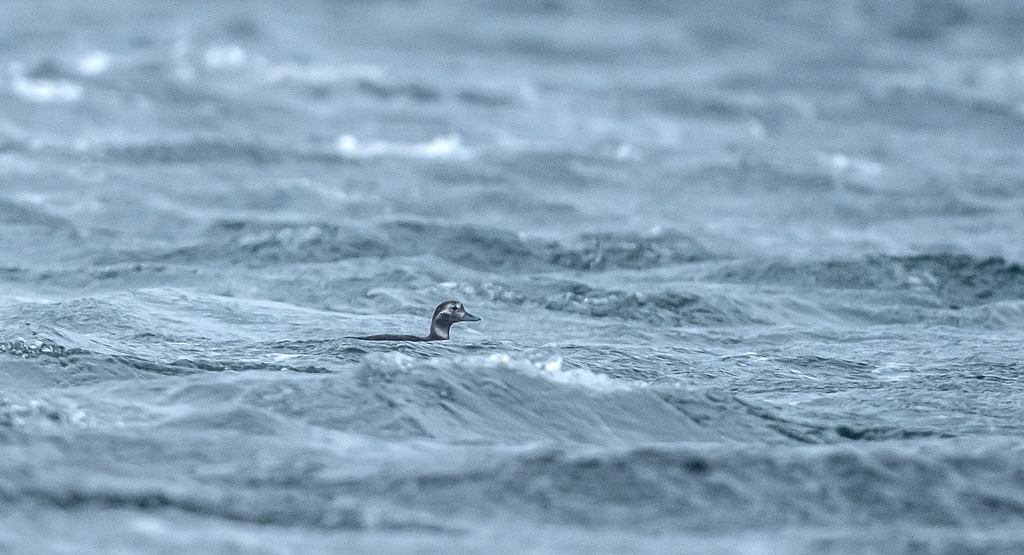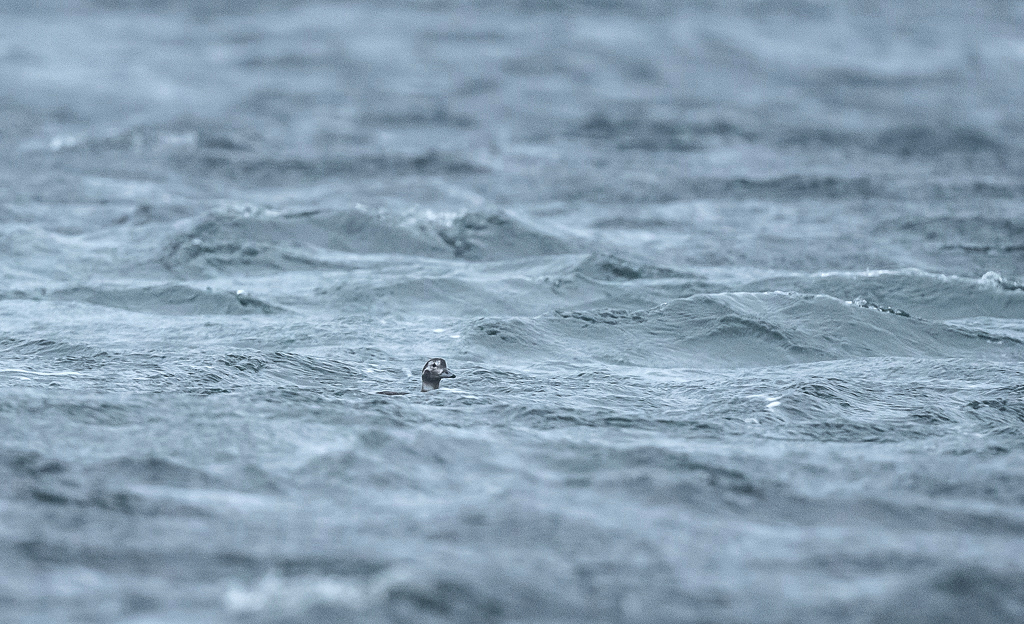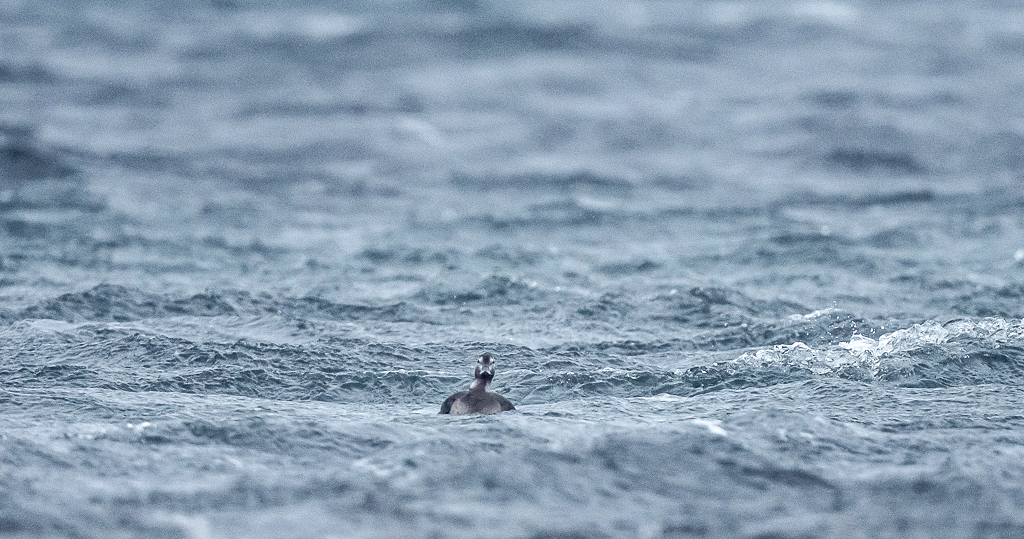 With each pulse and squall came a profound change of light and sea colour, sometimes appearing bluish sometimes more of a turquoise hue.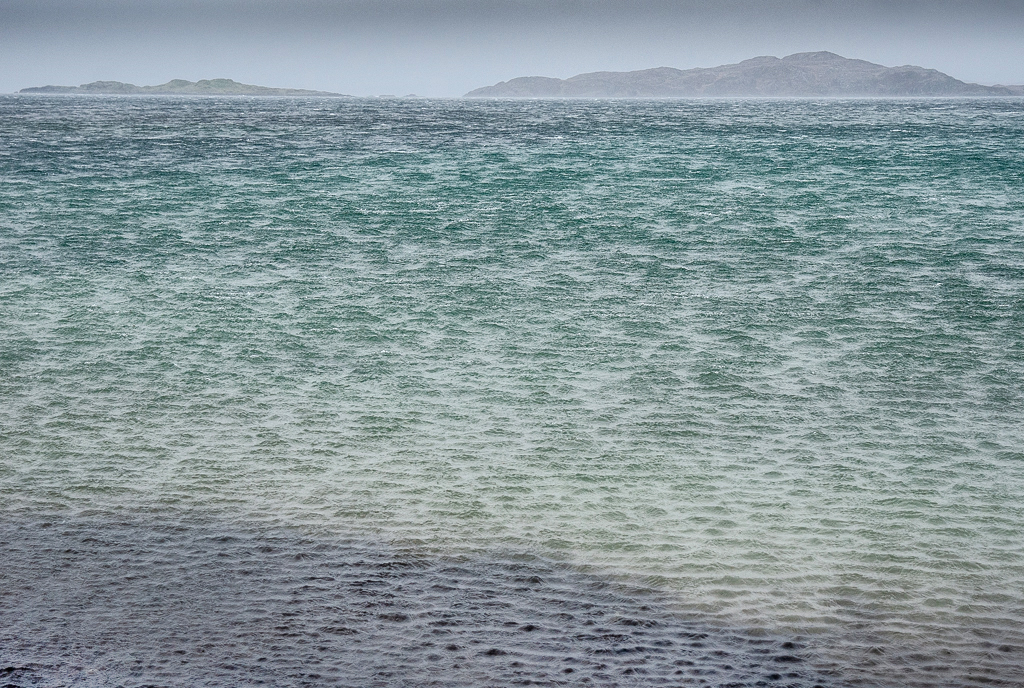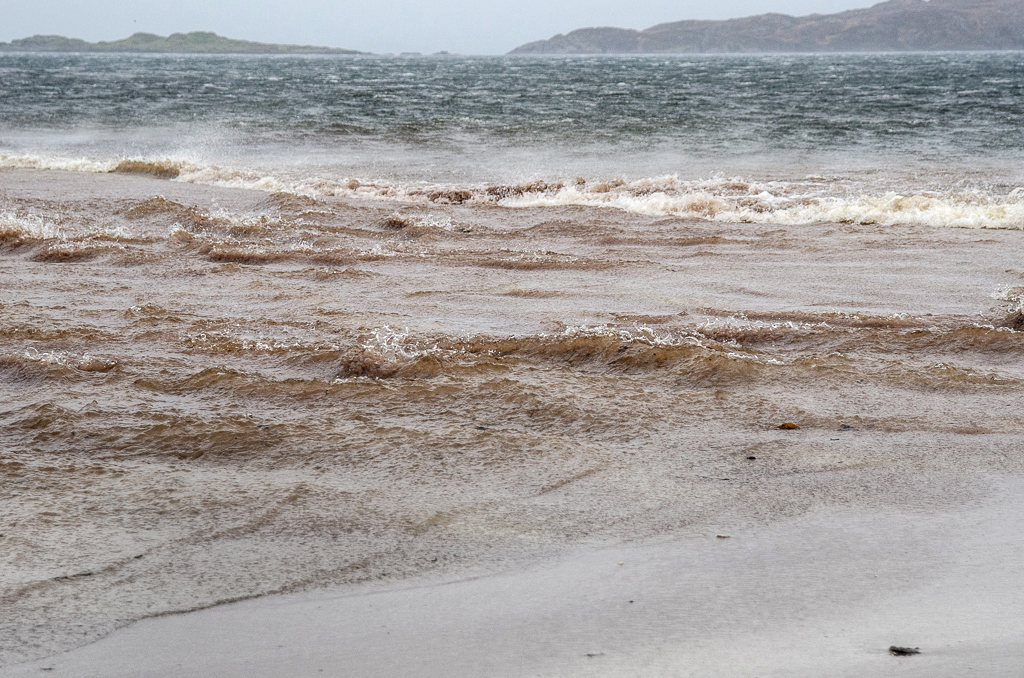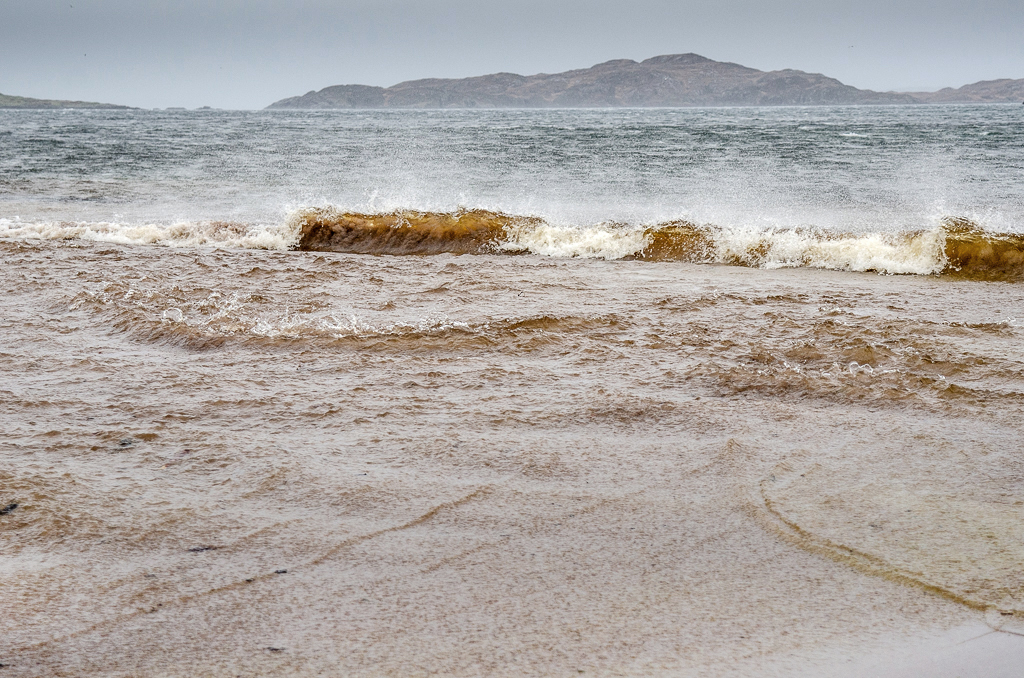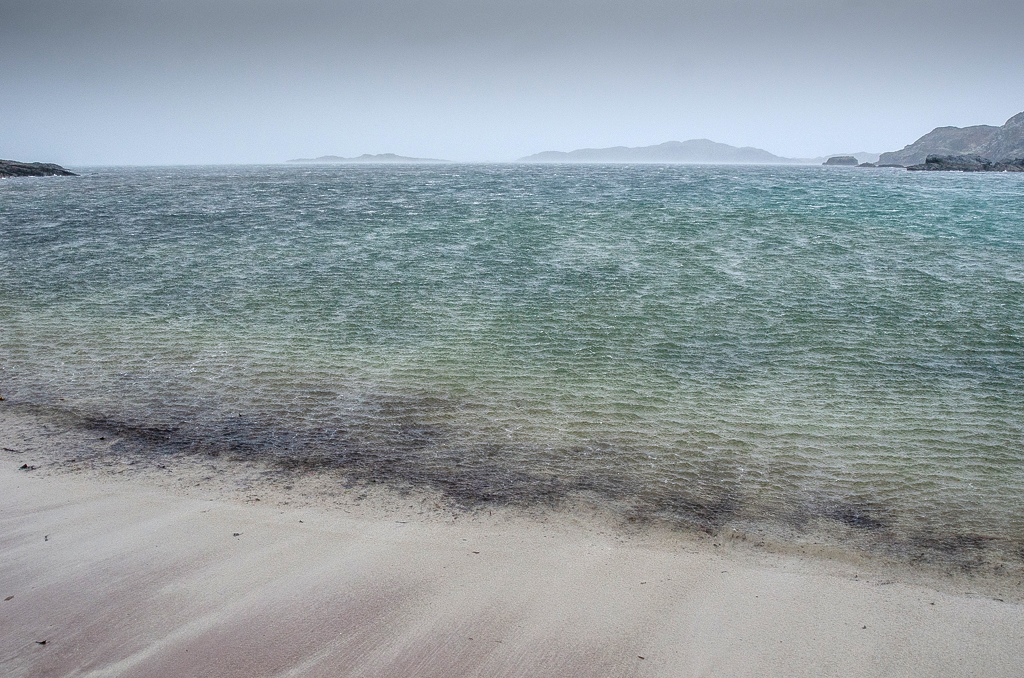 We stayed for the rest of the afternoon here till the light dropped. On the landward side of the bay a young Whooper Swan was sheltering in the flooded water-logged fields. All in all this was an extraordinary day of wind, gales, squalls, rain and very dramatic seas ……. everything we had actually hoped for!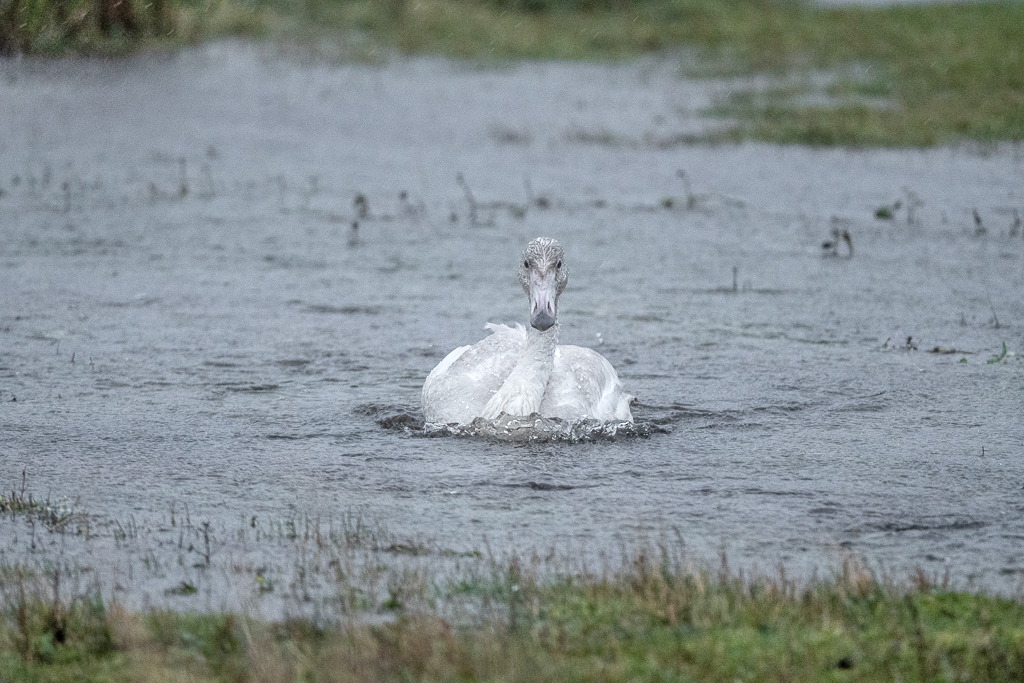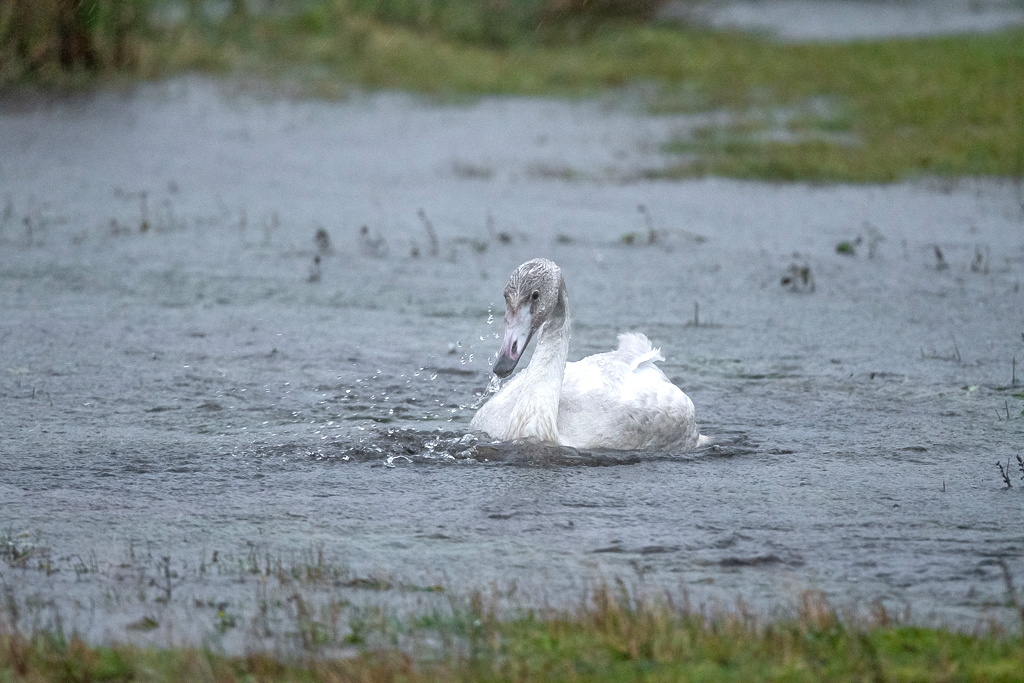 Filed under: Uncategorized
Tagged with: Rain, Scotland, Sea, Storm, Winter