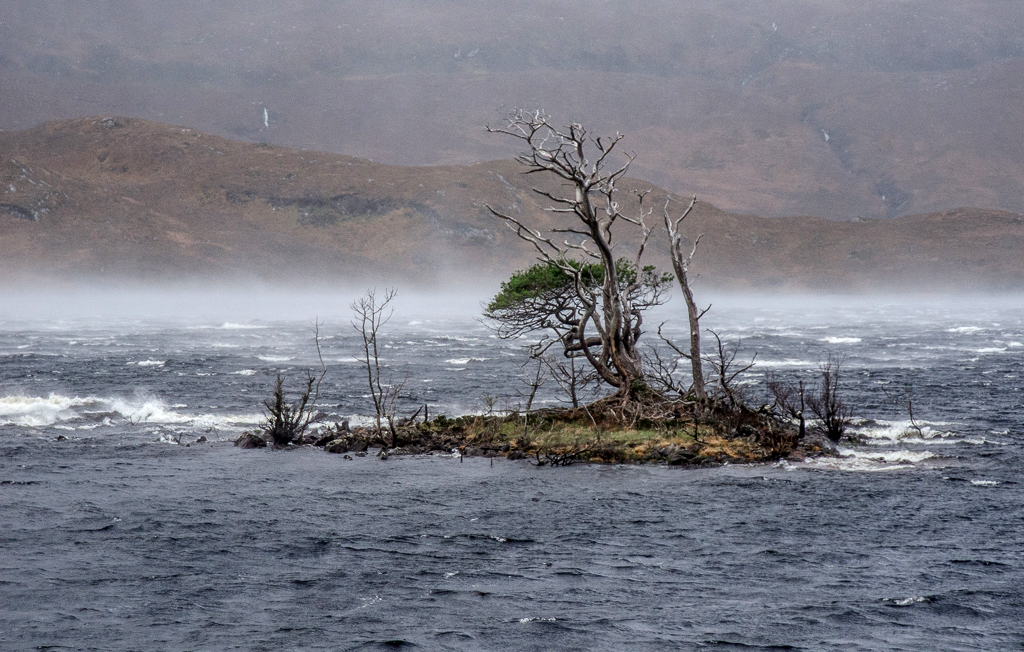 Day five saw us heading out to Stoer lighthouse, on one of the most exposed headlands on the north west coast of Scotland. We took the quick route up, rather than on the 'Mad wee Road'. So to Ledmore junction first, before swinging left up to Inchnadamph and then into Lochinver past Loch Assynt.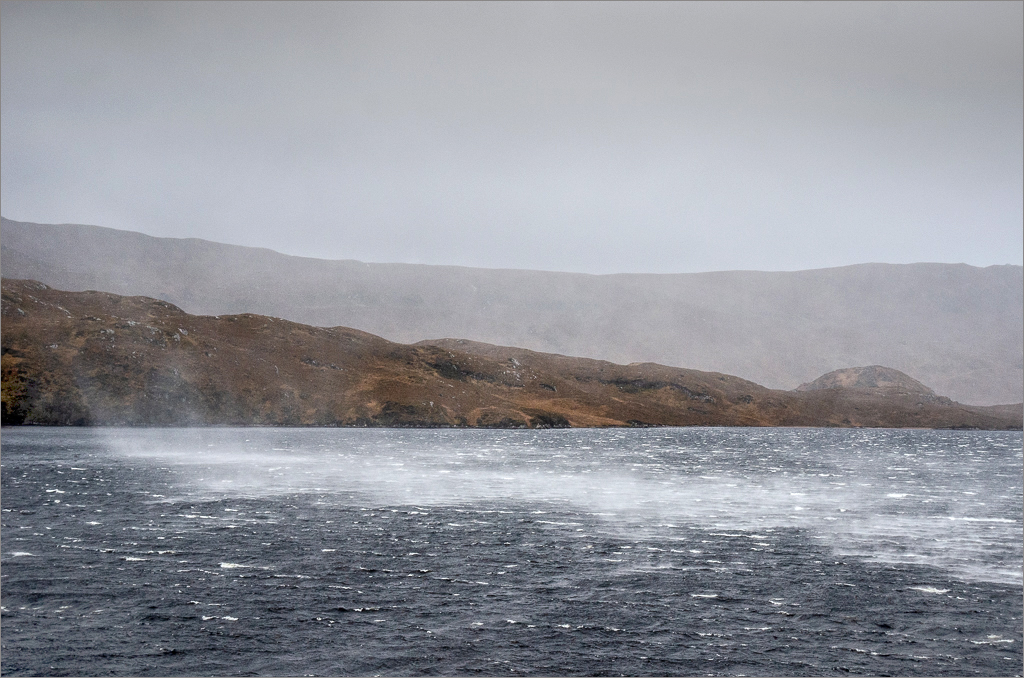 The weather was atrocious and we were to experience the most violent squall either us have ever been in. The winds were whipping up over Loch Assynt and the inland loch had more of a sea loch feel to it. Heavy 'side ways' rain was lashing in from the west and making photography almost impossible – but not quite!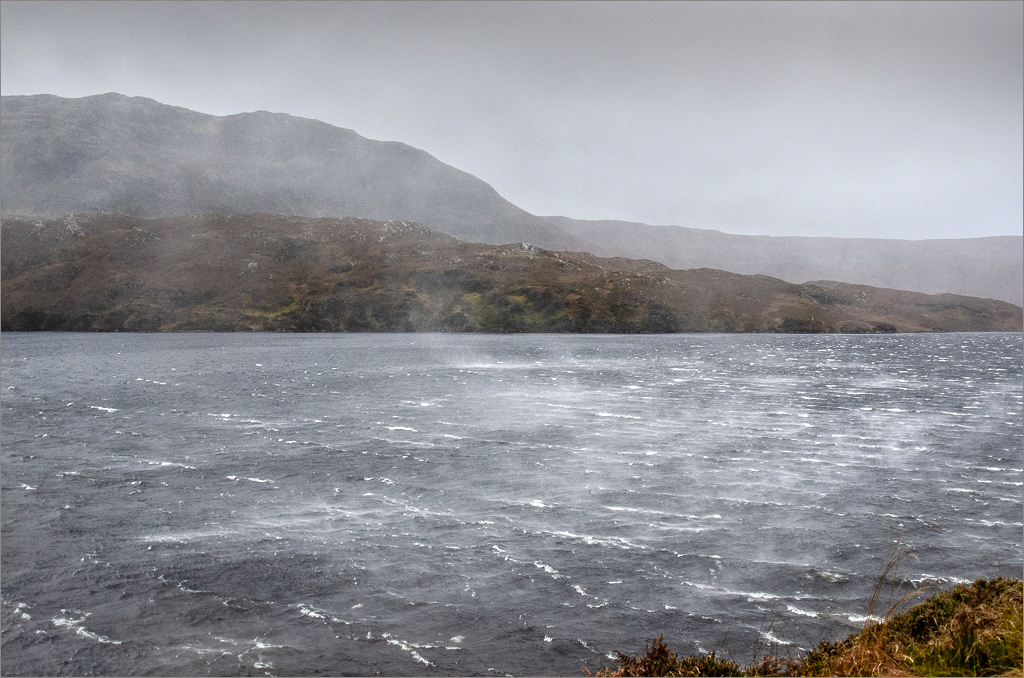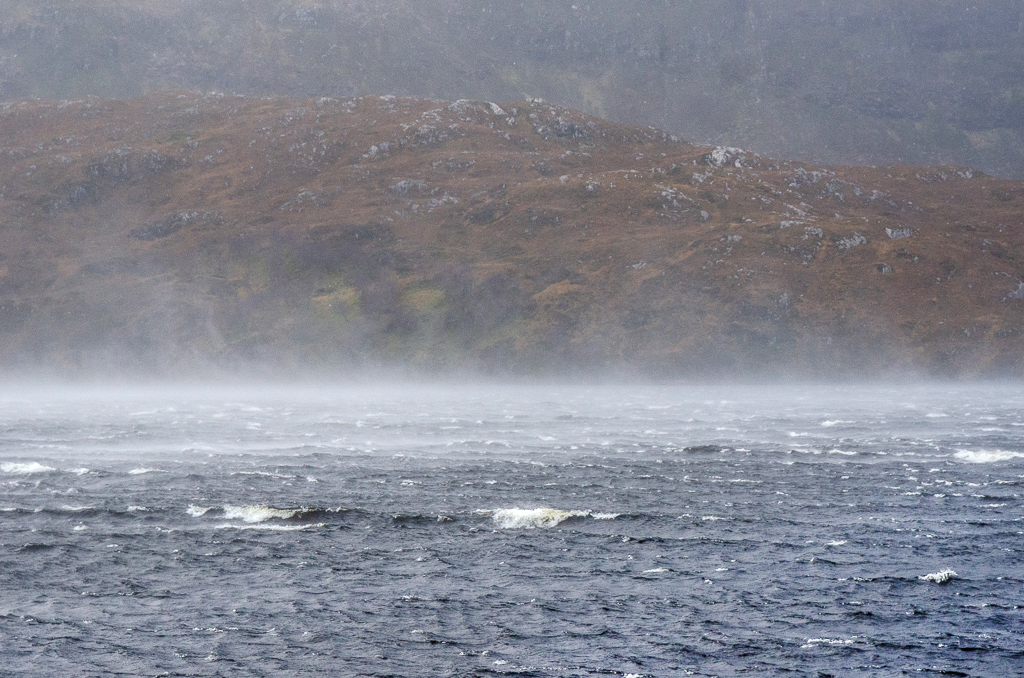 The far end of the loch then took on a white mist and it spiralled and twisted its way towards us. For a mad ten seconds or so we were directly in the path of a unbelievably violent squall. Brendan likened it to what it must feel being on the wing of a plane! We waited for the next passing squall or two before heading on to Stoer, where we were to be in the teeth of a westerly gale.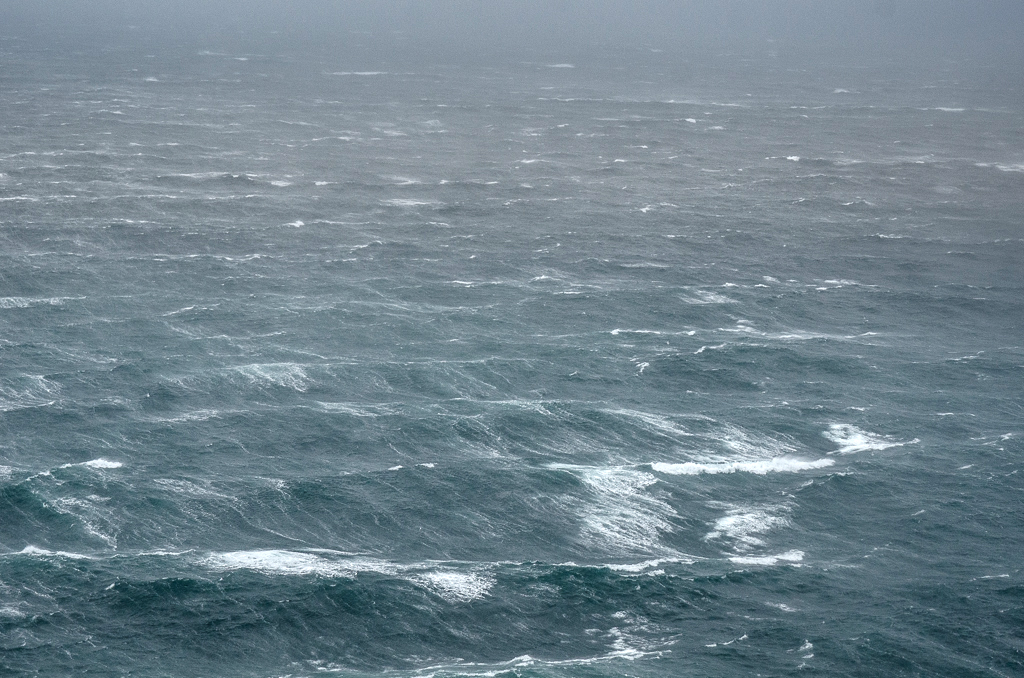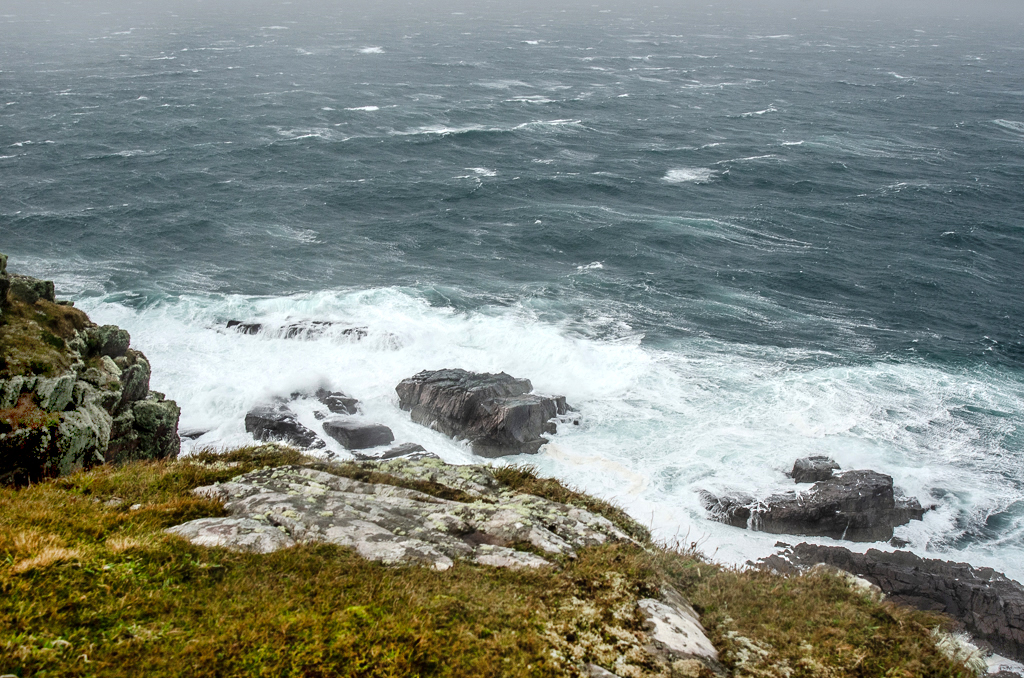 We had Stoer lighthouse to ourselves. I hunkered down in the lee of the wind behind the lighthouse wall and tried as best I could to do a bit of sea-watching with my binoculars (no way could I have got the tripod and telescope out) Anything that came past I trained the 500mm on it and shot away. It was a brilliant hour or so, both of us in our element! It's conditions like this that place you in a relationship with the landscape that's hard to experience anywhere else. You begin to understand, just for fleeting moments, the oneness with the ecological cycle I was alluding to in the first post in this series.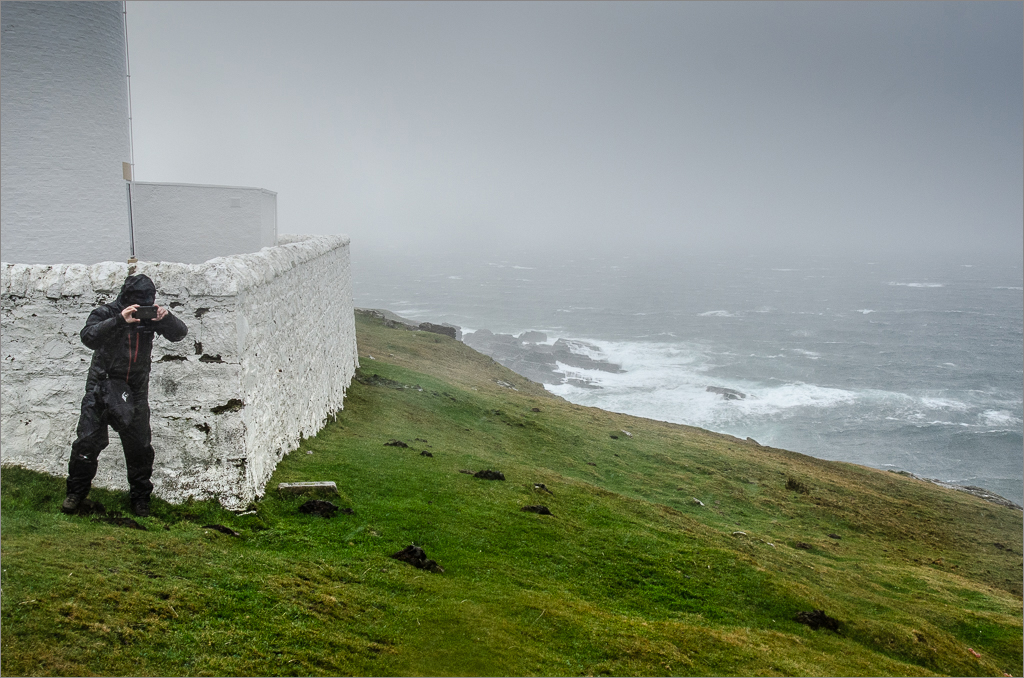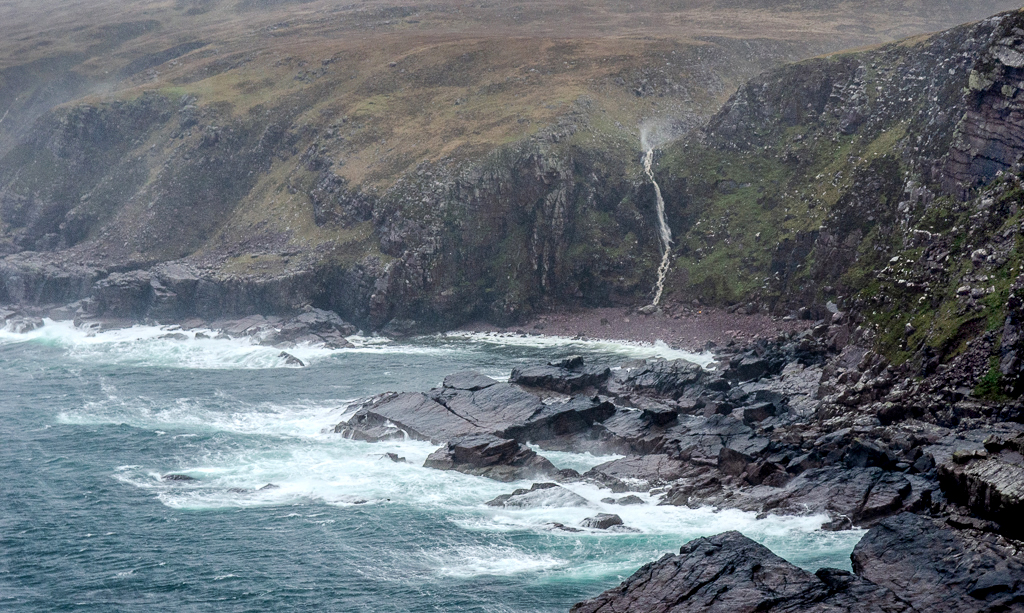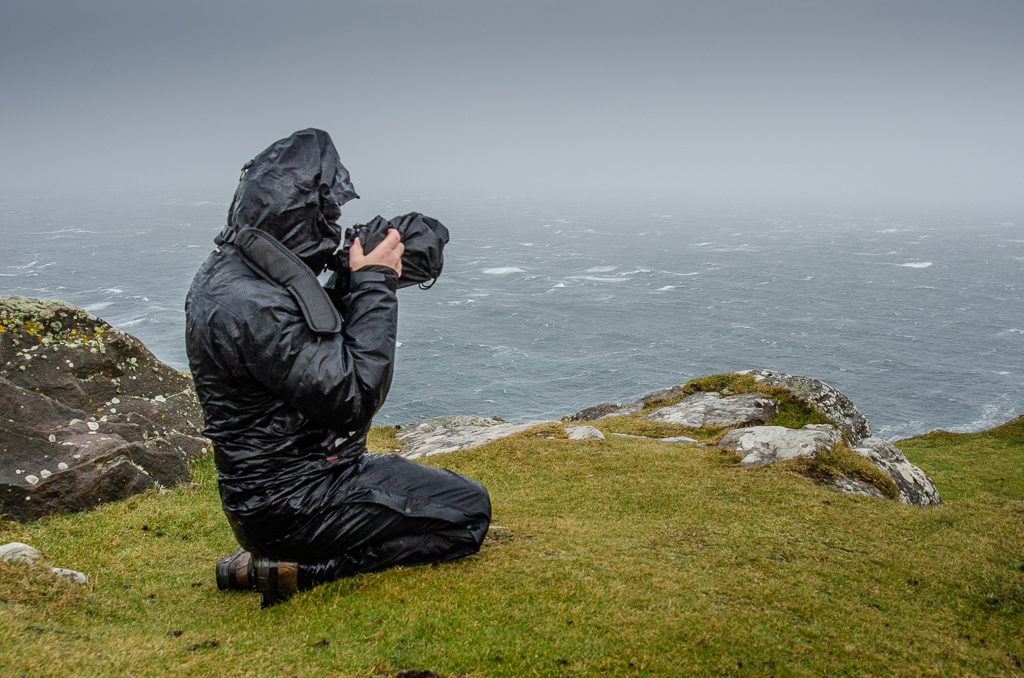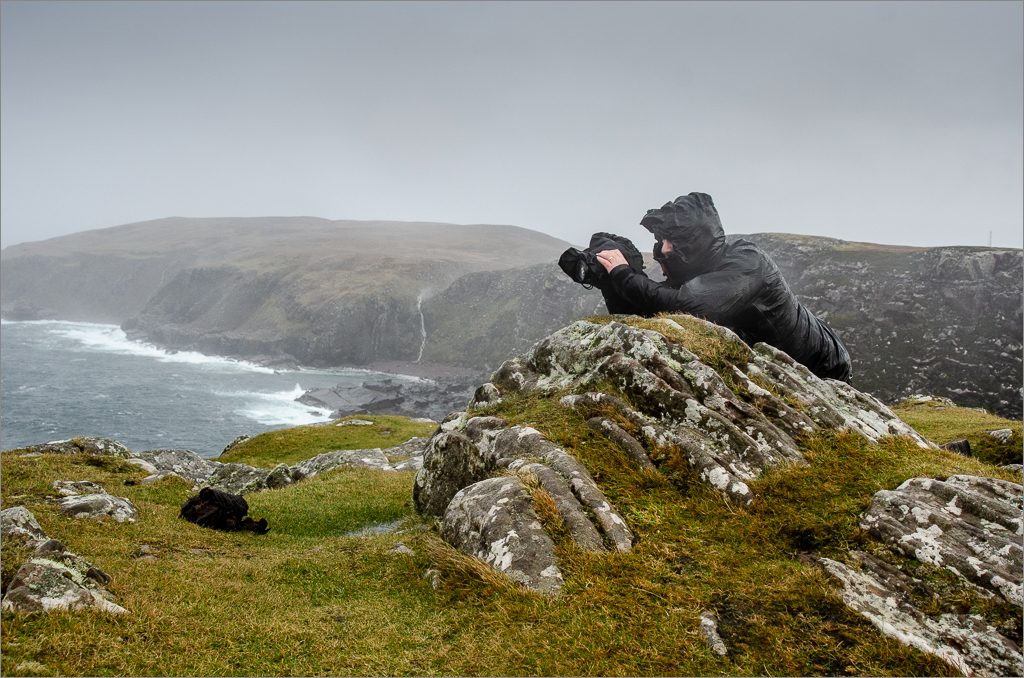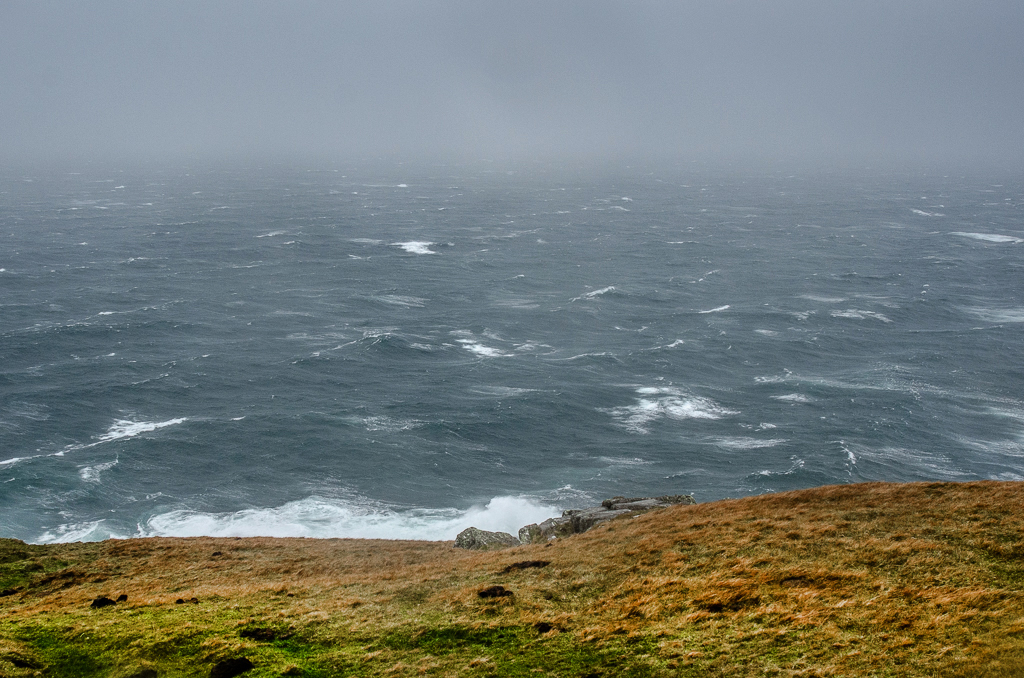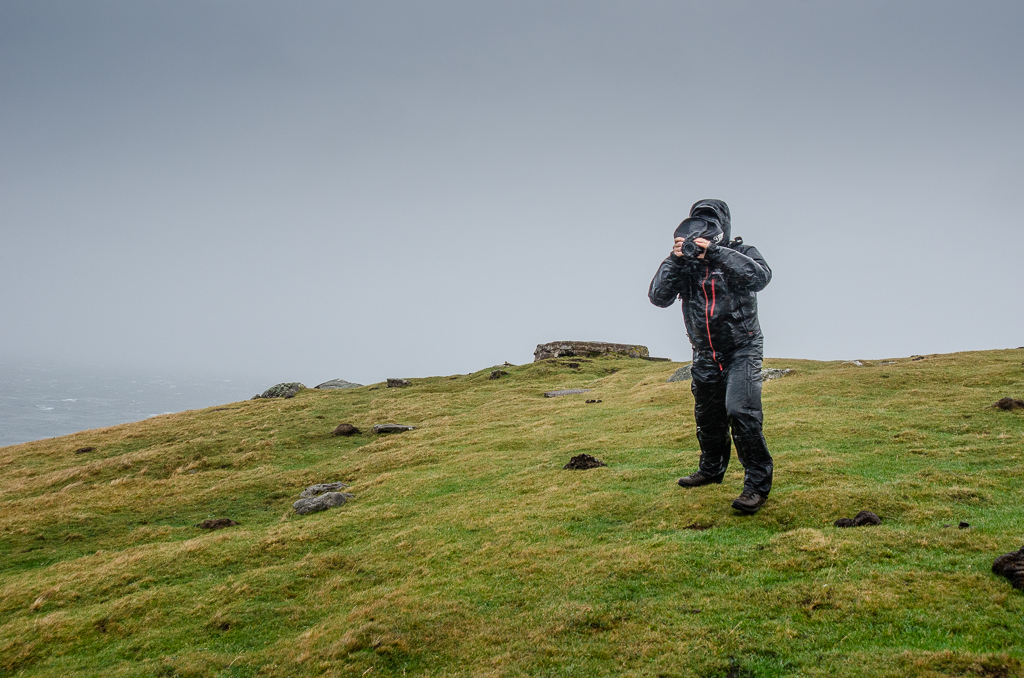 I called a Skua species and a Long-tailed Duck among the passing Gannets and Kittiwakes with the odd string of Guillemots. On returning to Fisherman's cottage later that evening and going through the images I'd grabbed at the lighthouse the Skua turned out to be a juvenile Pomarine and a first ever for me. The afternoon and early evening saw us working contrasting bays, one facing into the roaring westerlies and the other sheltered on the eastern side of the peninsula with the wind at your back pushing against the incoming waves. I'll look at these two bays in the next post.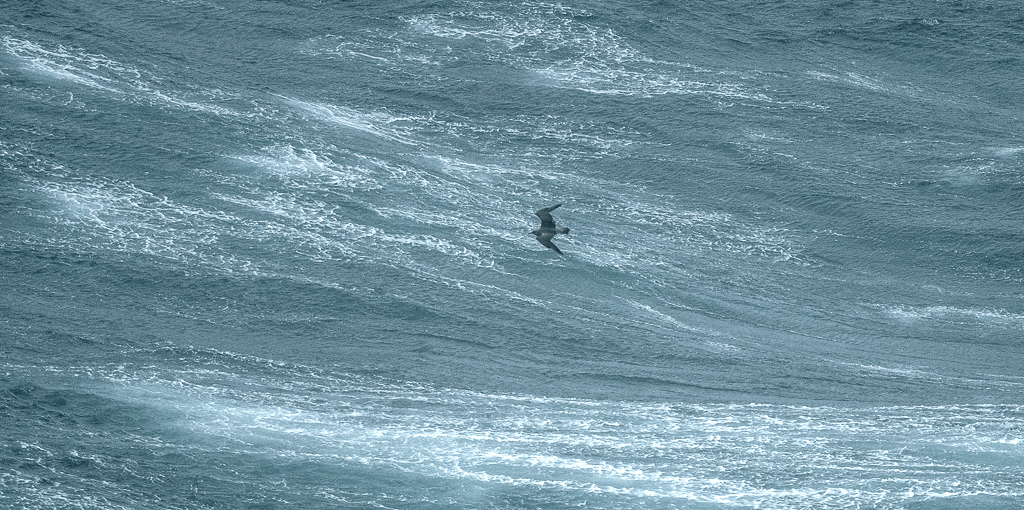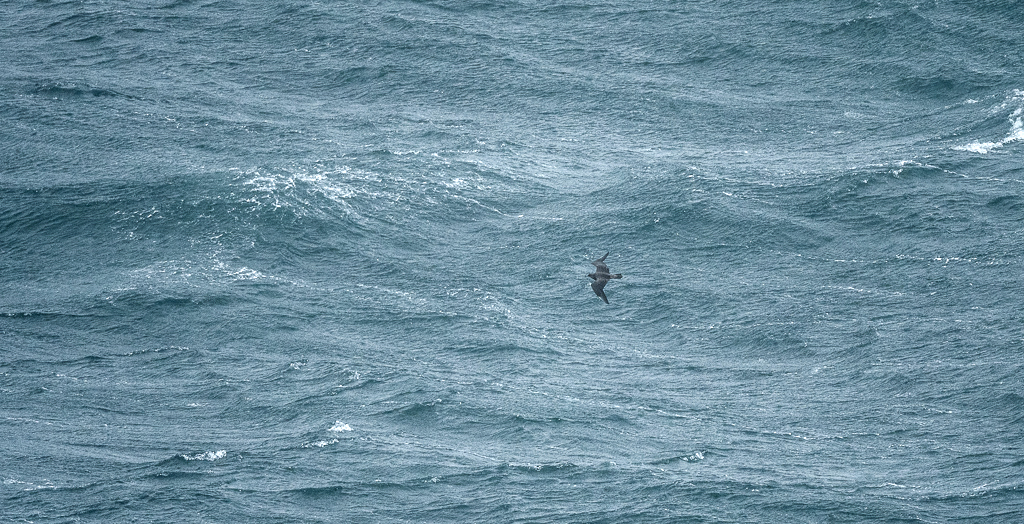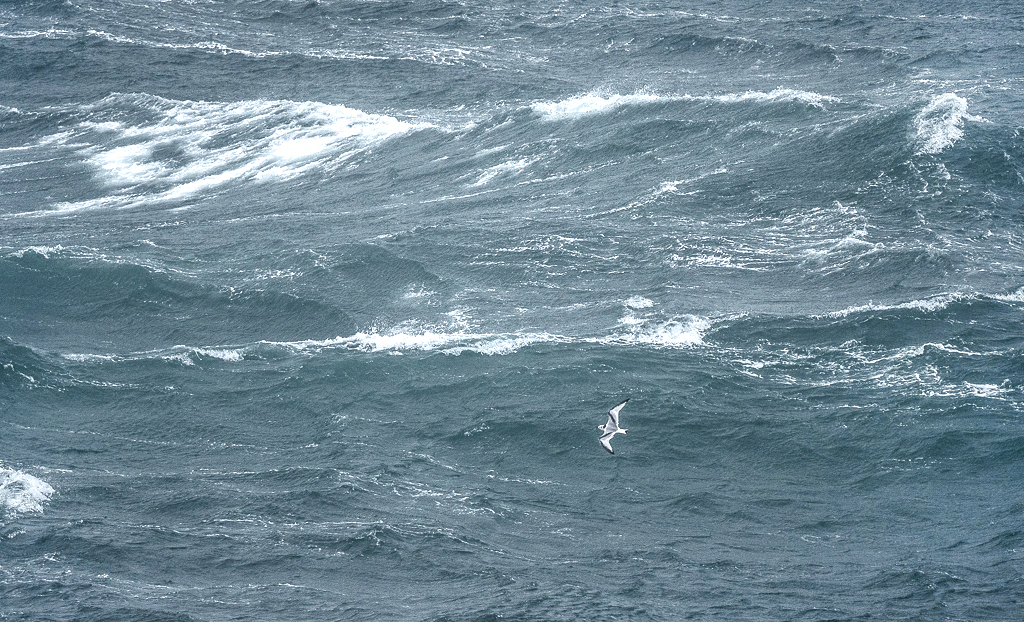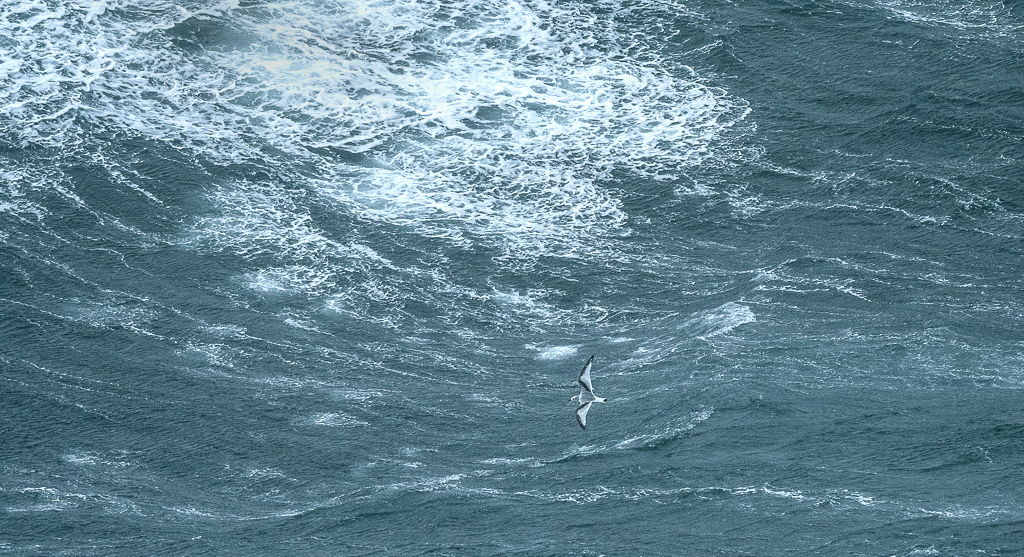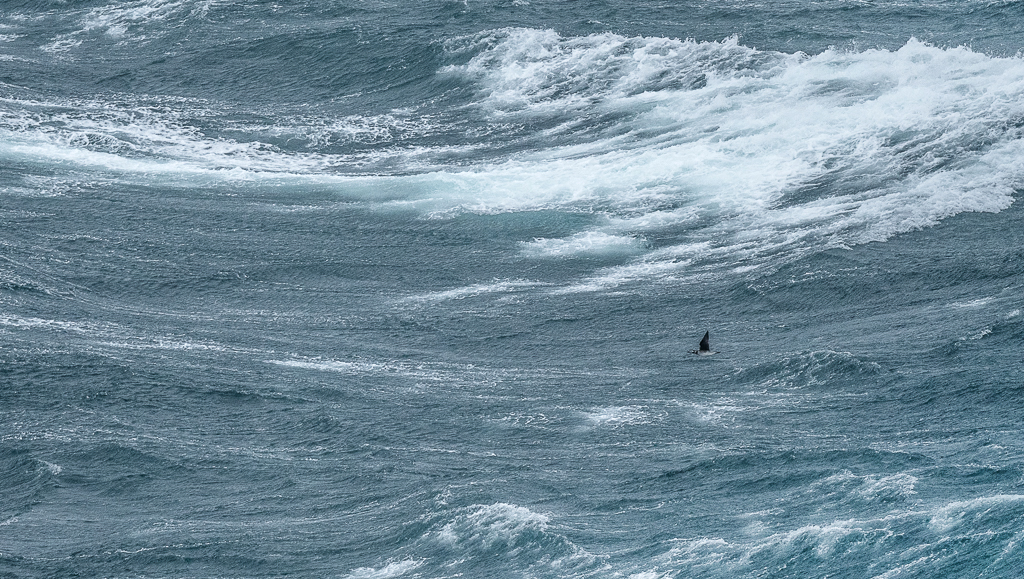 Filed under: Articles
Tagged with: Scotland, Sea