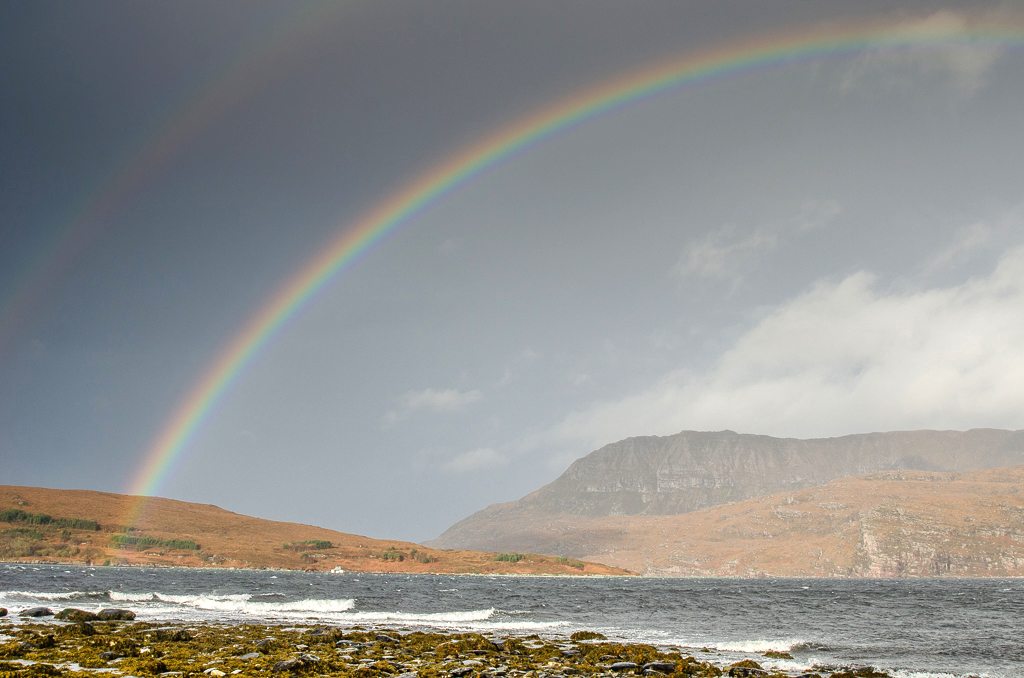 …. and so to the last full day up in the high north. With two days travelling to come and 600 miles to cover to get home to Wales we'd decided on a slower day. We felt we'd got so much done the previous days that we could afford a quieter morning. It was to be anything but!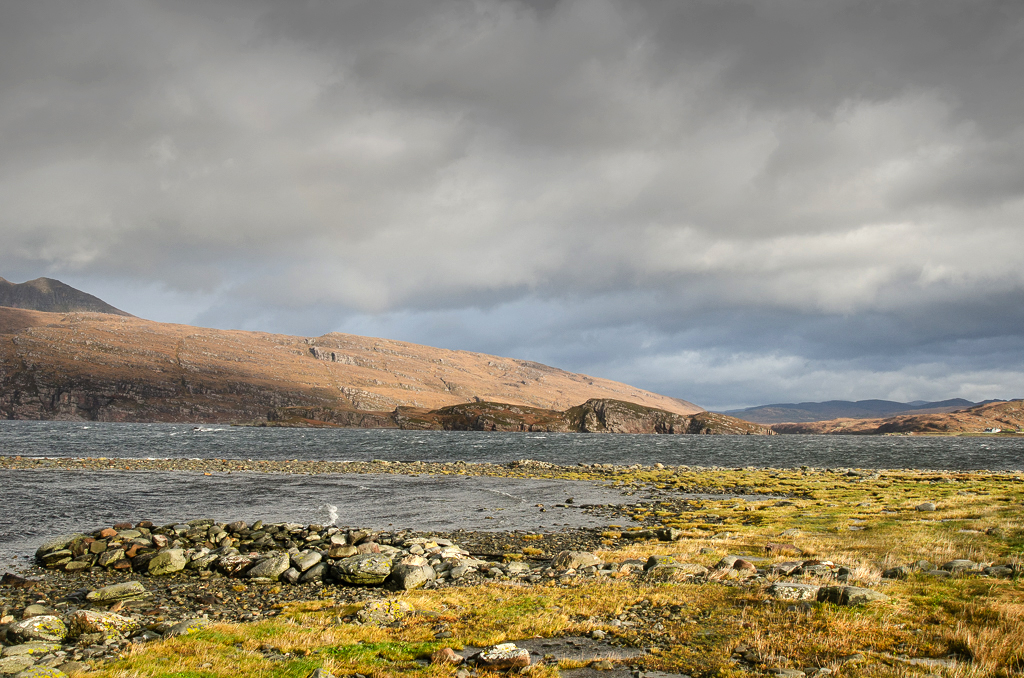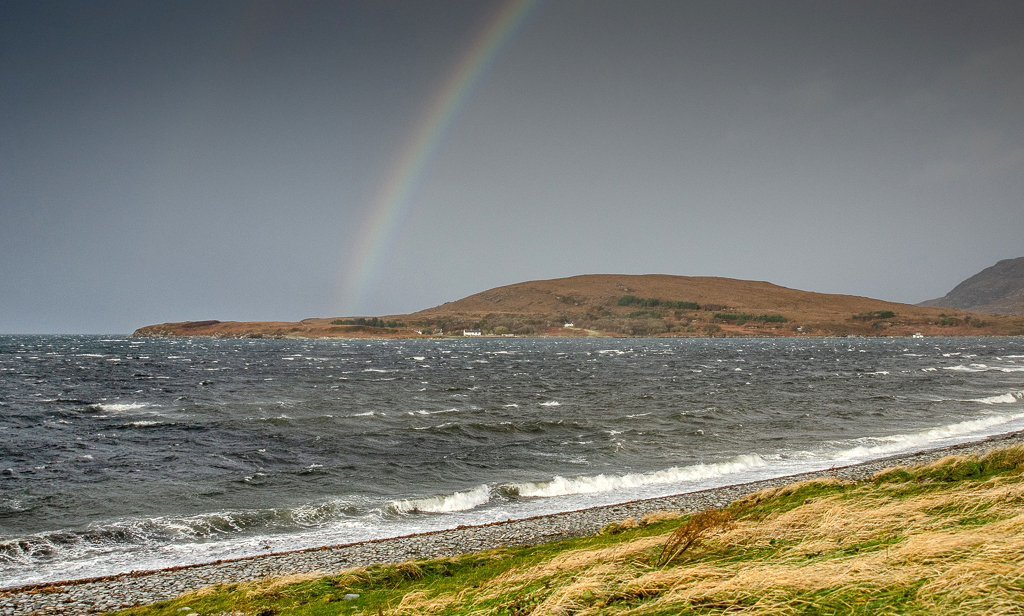 There had been reports of an Iceland Gull just down the road from the cottage at Ardmair, so on our way into Ullapool to seek out some gifts for those back home, we stopped off to search for it, no luck with the gull but what a couple of hours!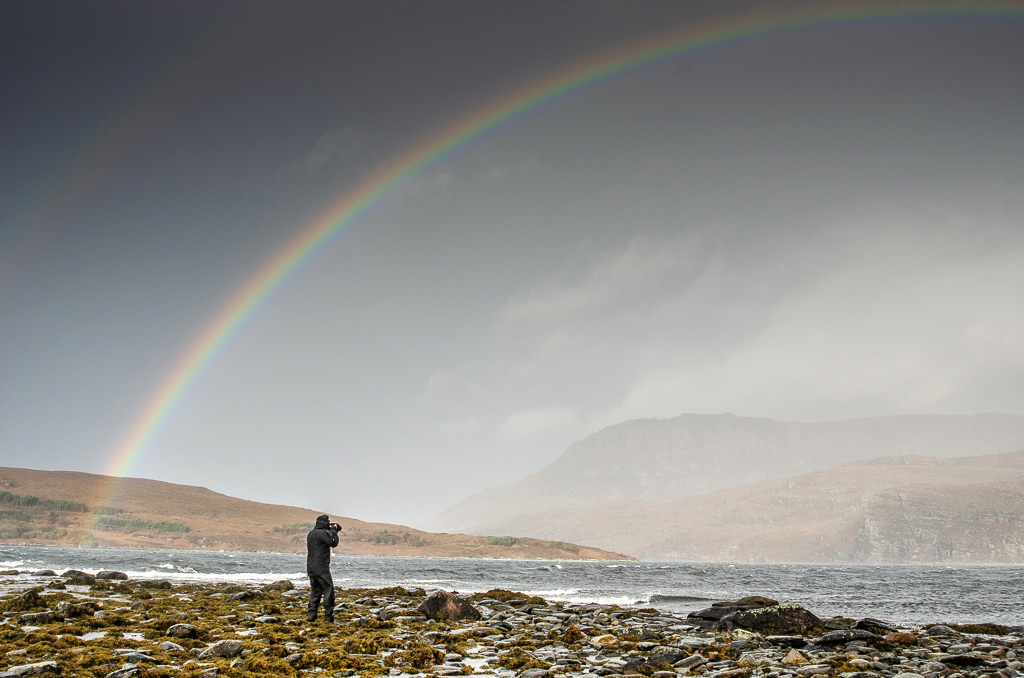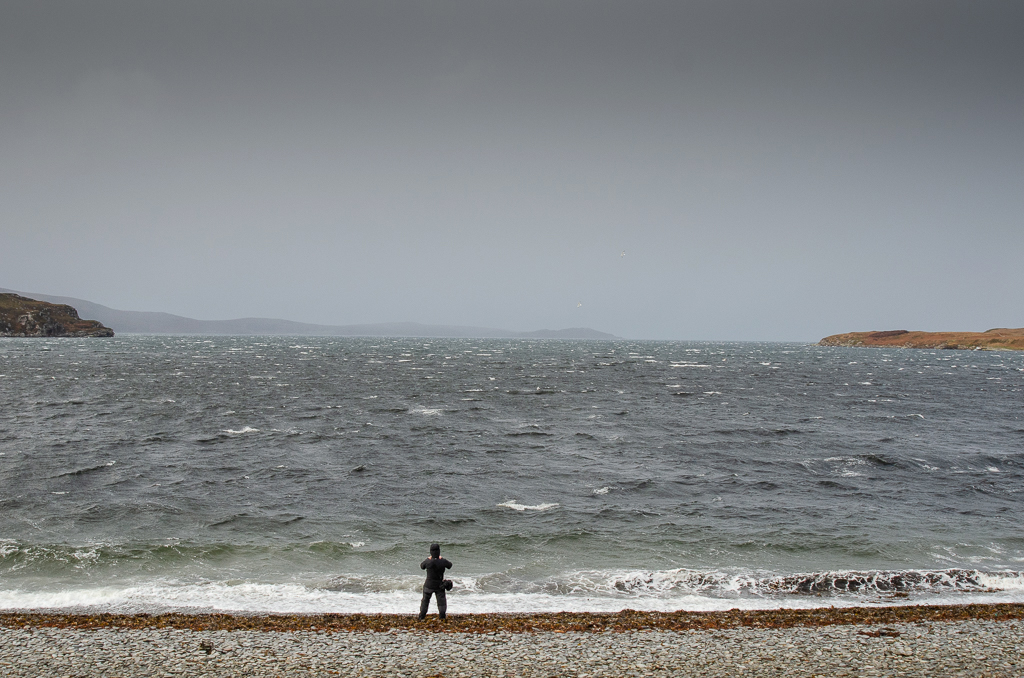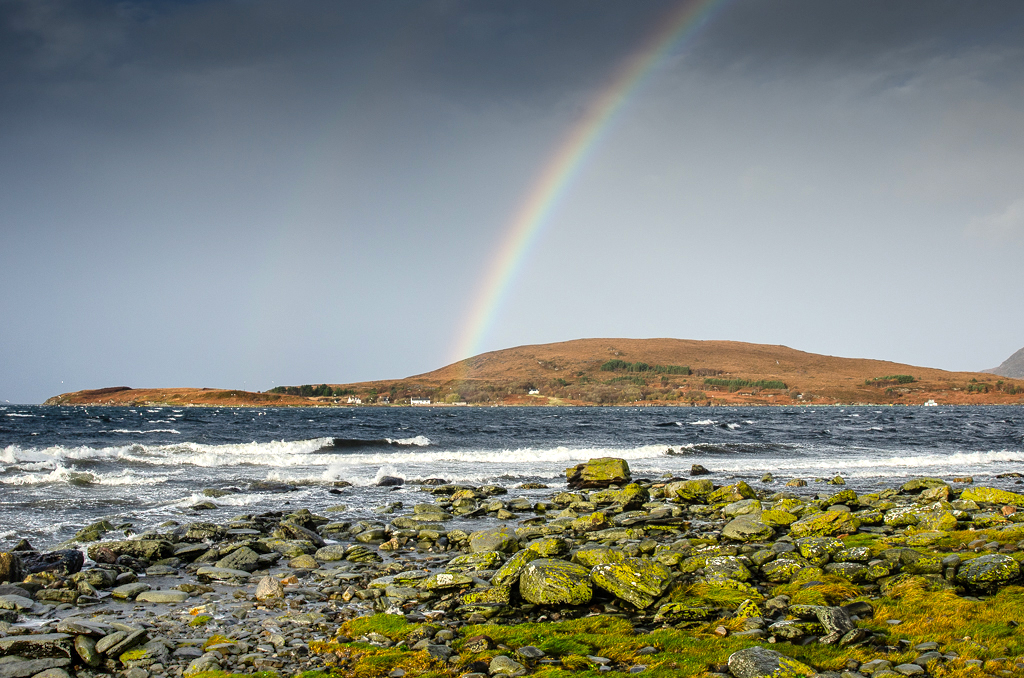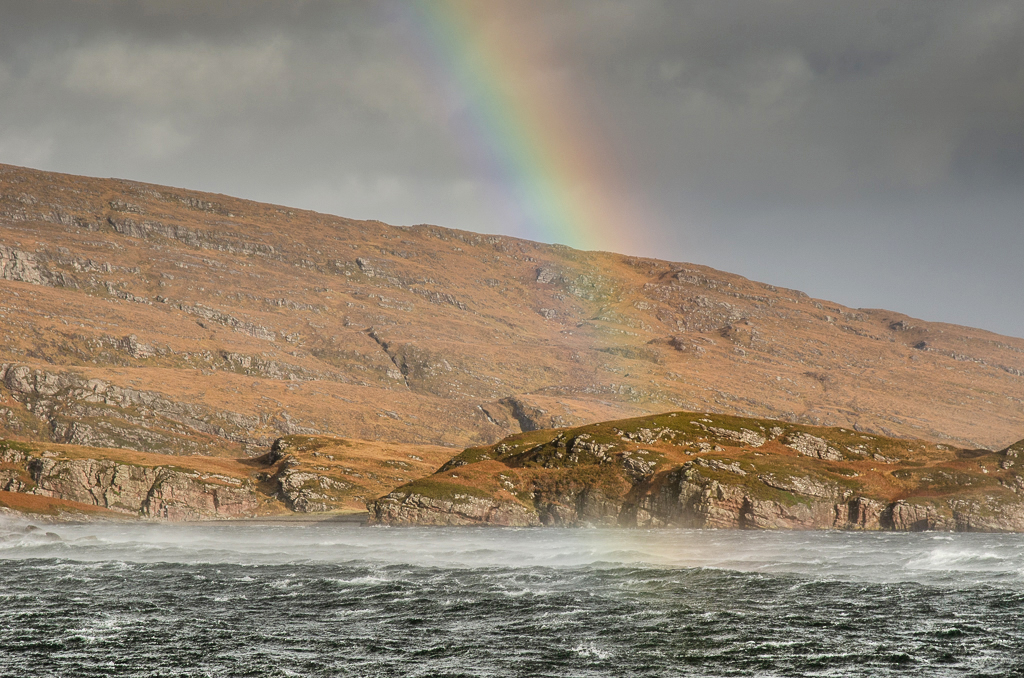 Wind and rain were again dominant weather features and by walking out to Aird na-Eighe, at the tip of Ardmair, it felt like you were actually in the middle of Loch Kanaird! Once again strong gusts generated squalls that lifted and twisted across the loch and threatened to lift us off our feet!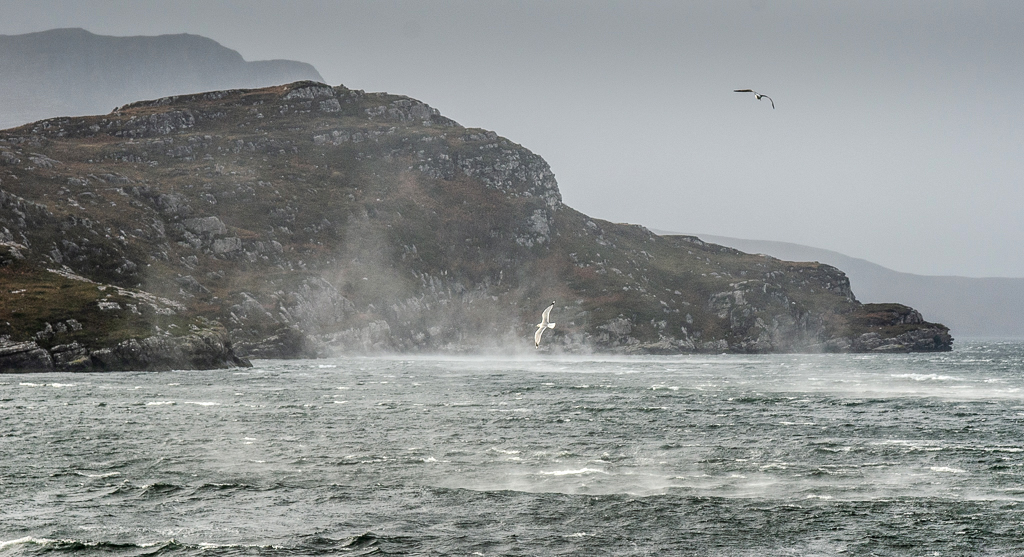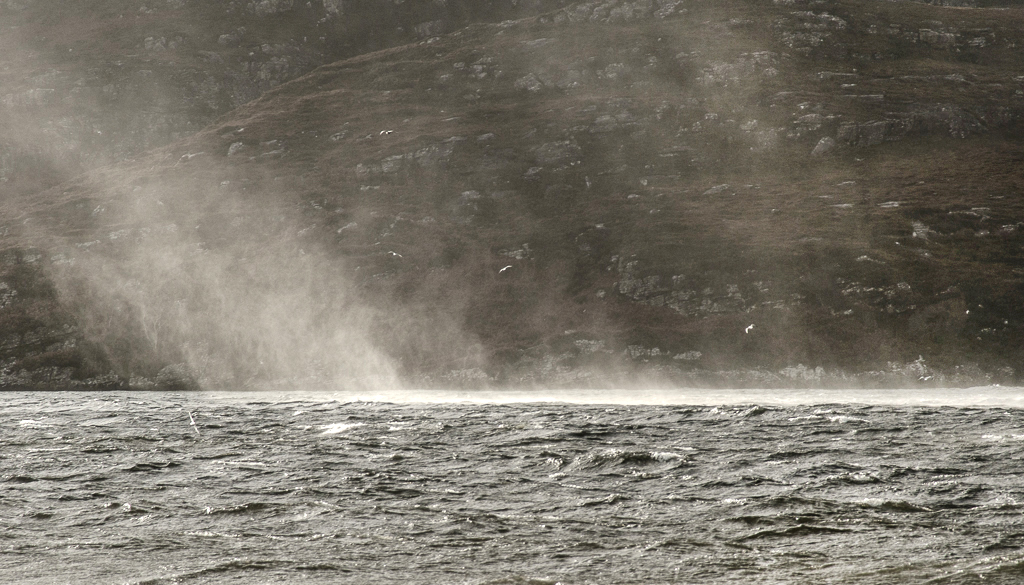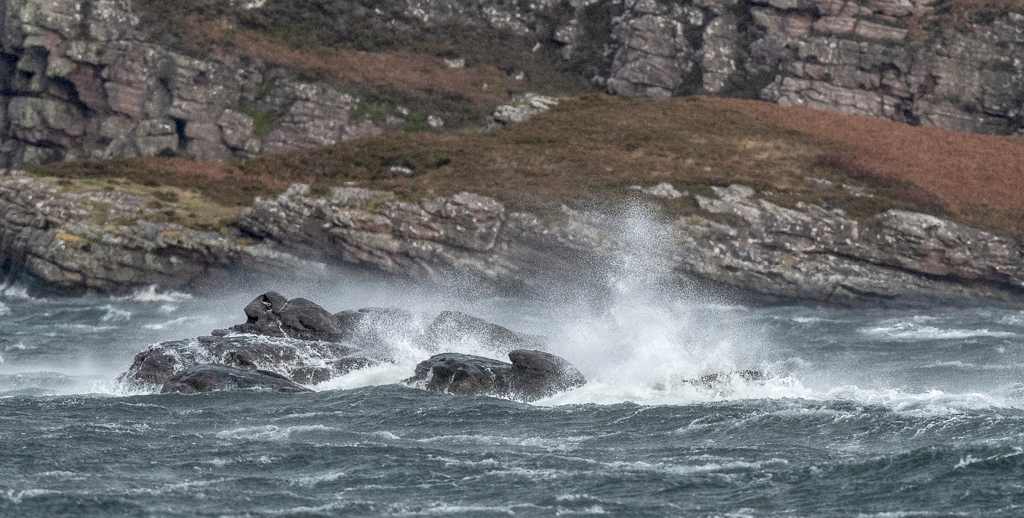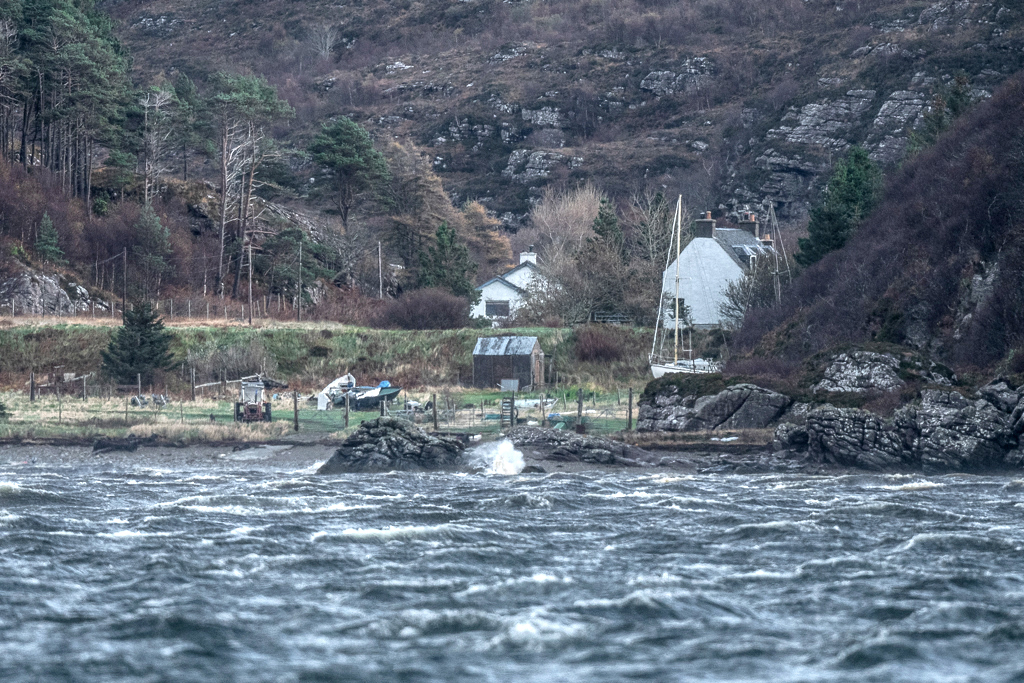 Out on the furthest tip of land a small group of Ringed Plover and Turnstone sat huddled facing into the wind, occasionally lifting as a particularly strong gust threw them out into the loch before wheeling round to settle once again. Rainbows came and went, Gulls and Kittiwakes held their own over a particularly rich feeding area in the loch as we spent an exhilarating couple of hours immersed in the elements.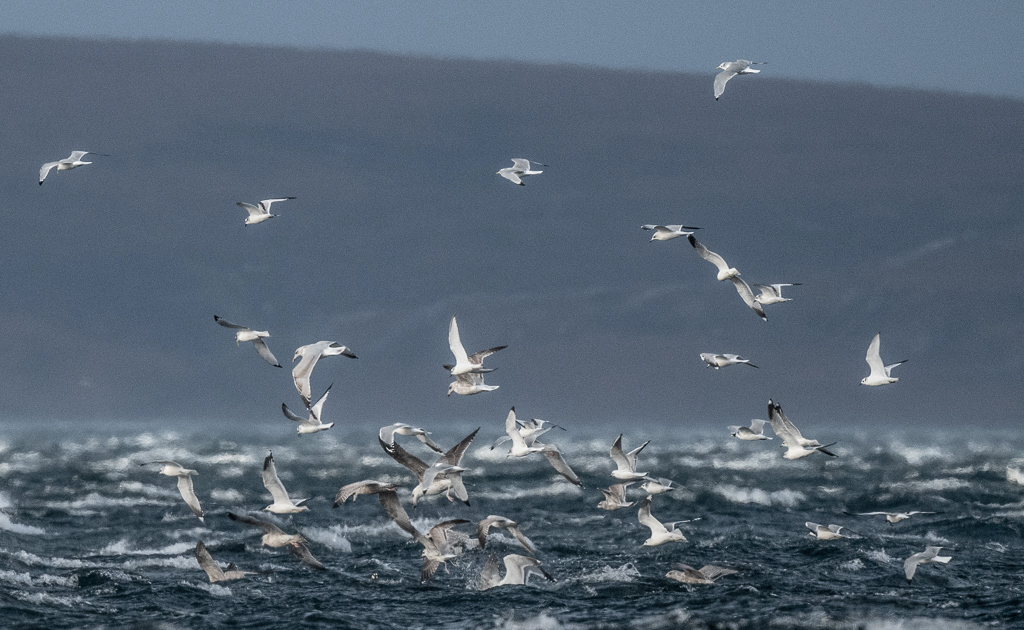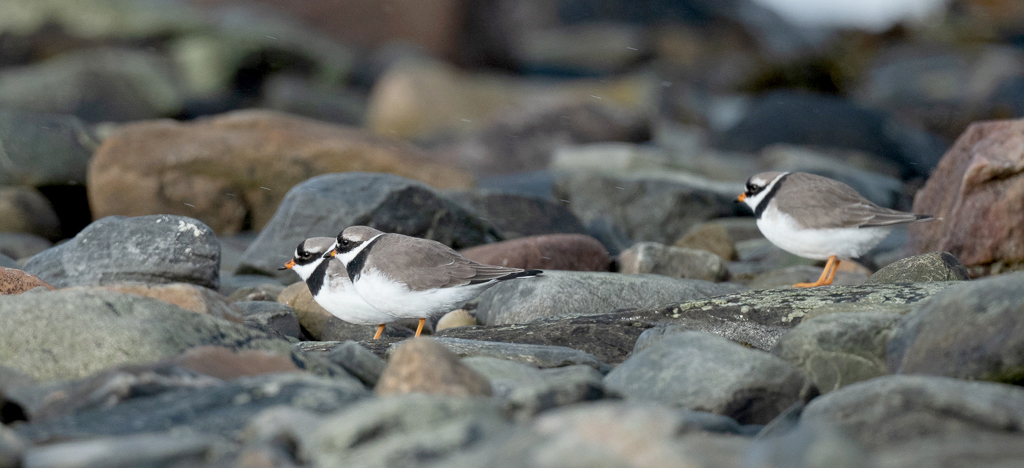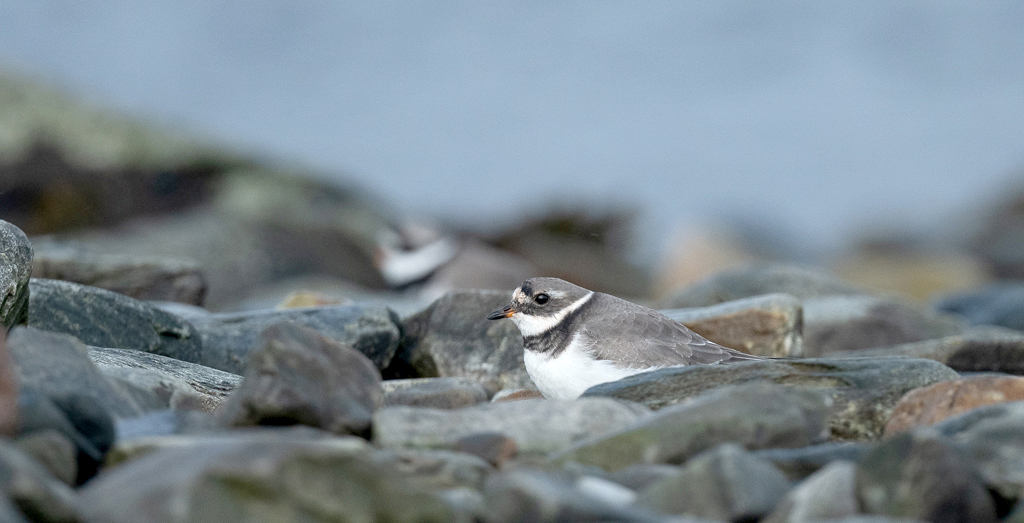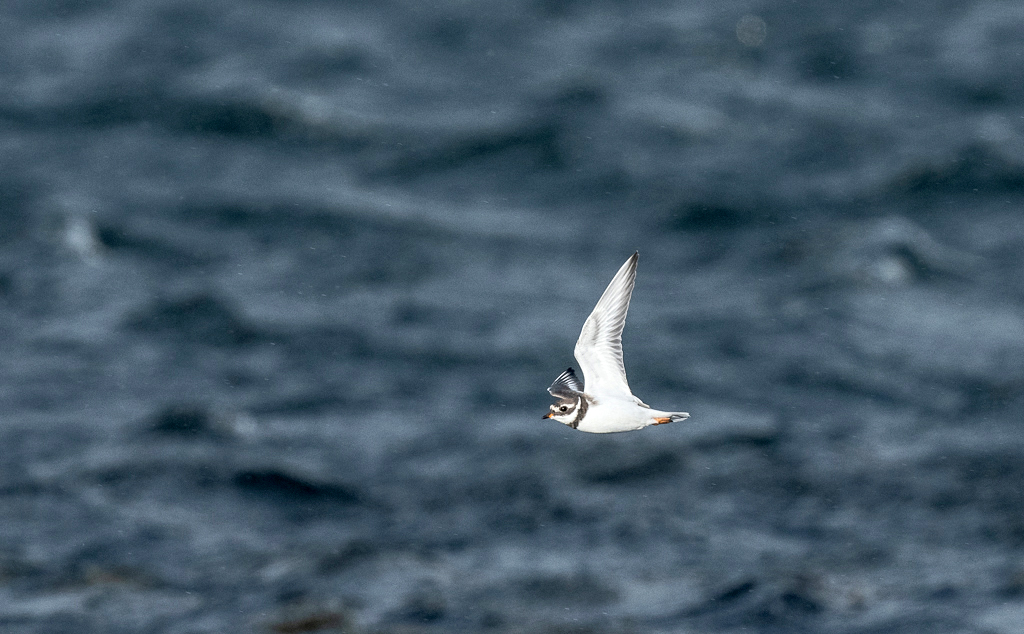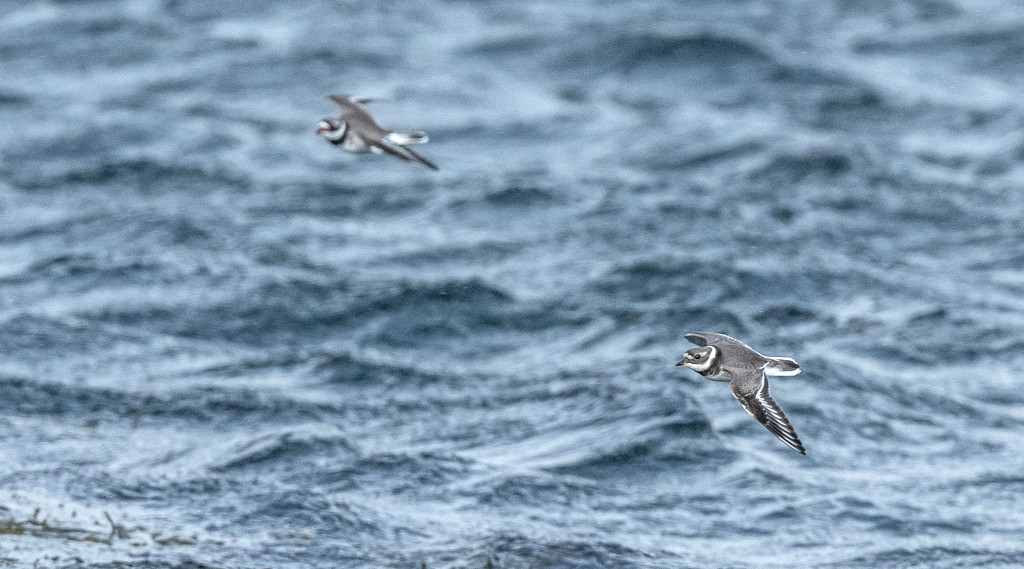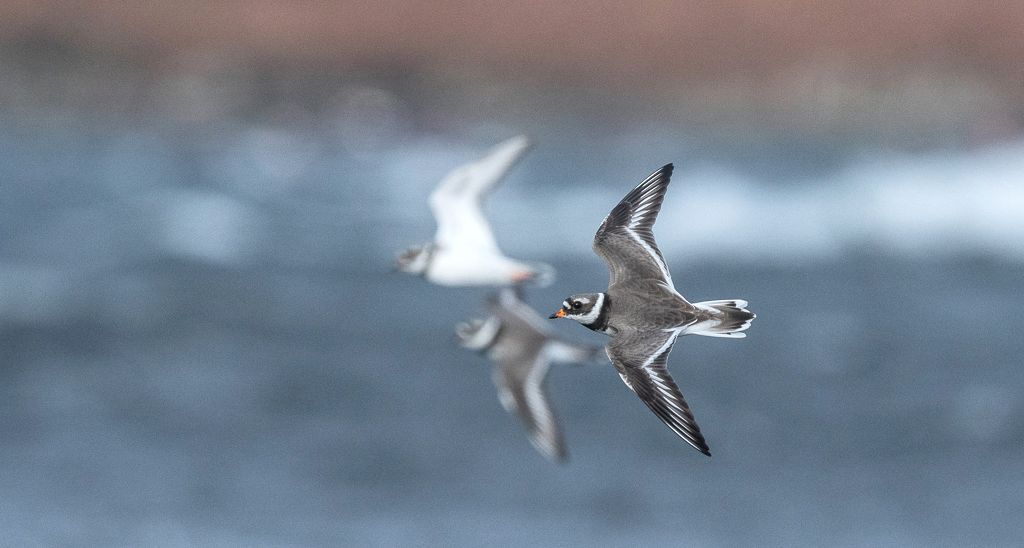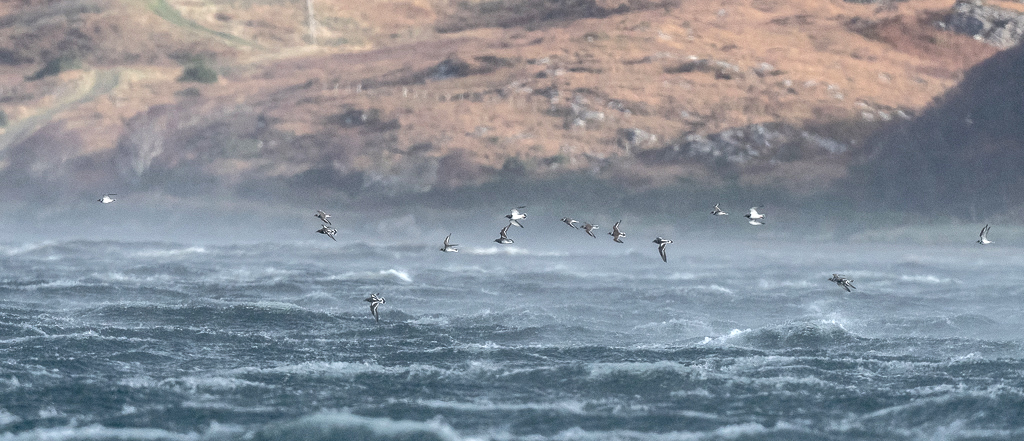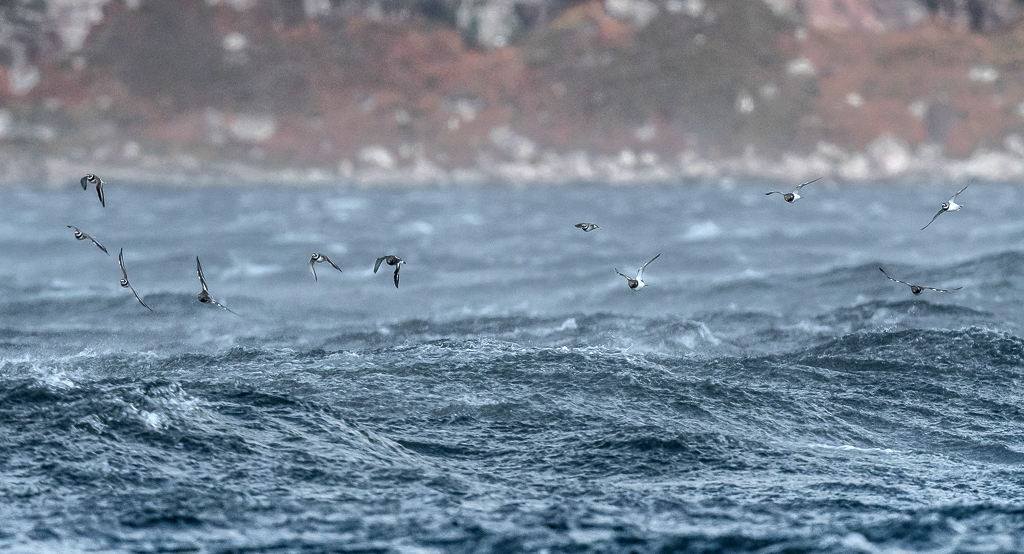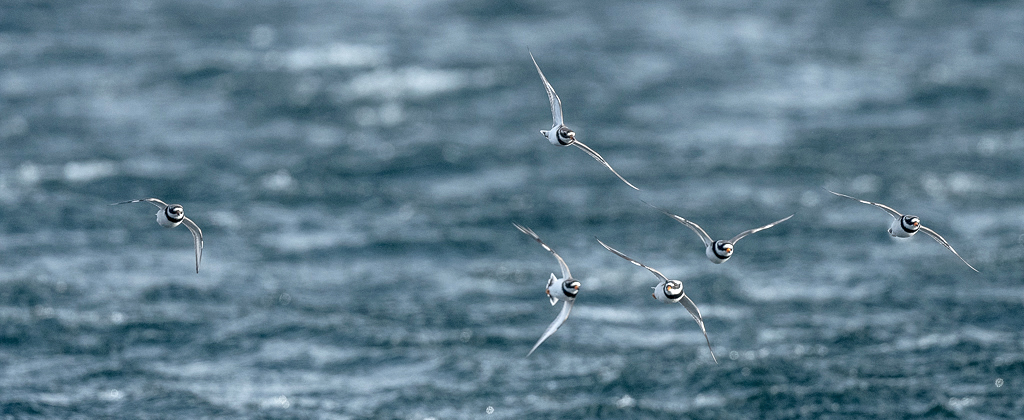 Filed under: Articles
Tagged with: Landscape, Rain, Rainbow, Scotland, Sea, Waders