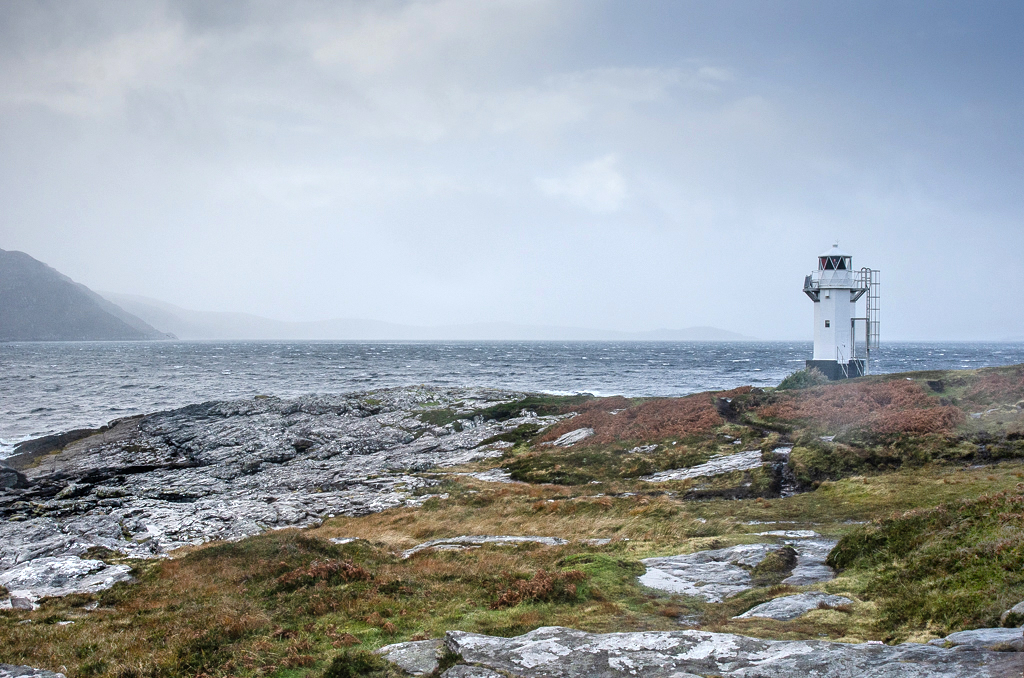 Keeping local on our last day we took the short walk down to Rhue Lighthouse, just north of Ullapool, before heading back to where it all started; the walk from Fisherman's Cottage down to the edge of Loch Kanaird. The wind had in no way abated and we were treated to some wonderful and spectacular light and further intense squalls at both locations.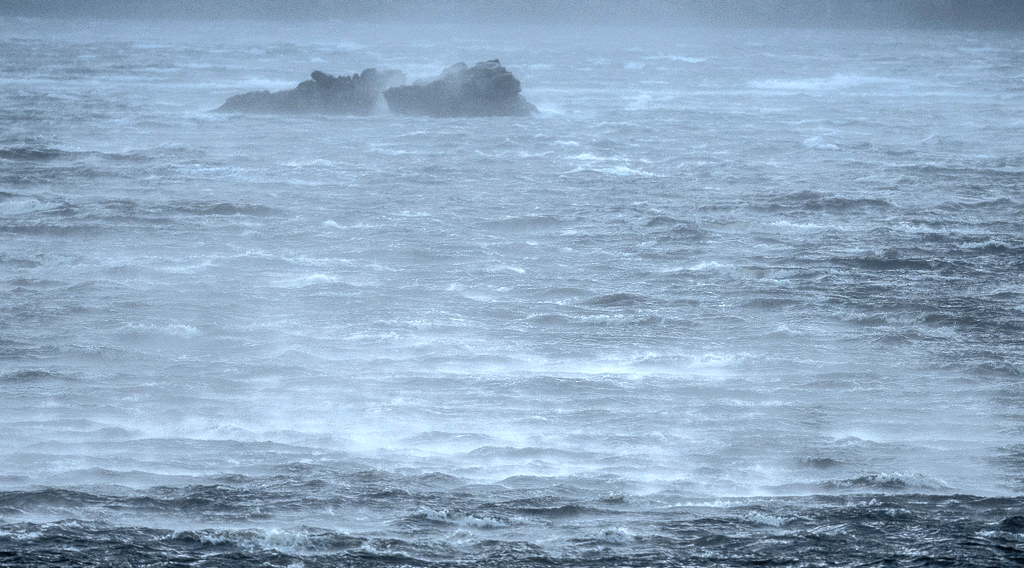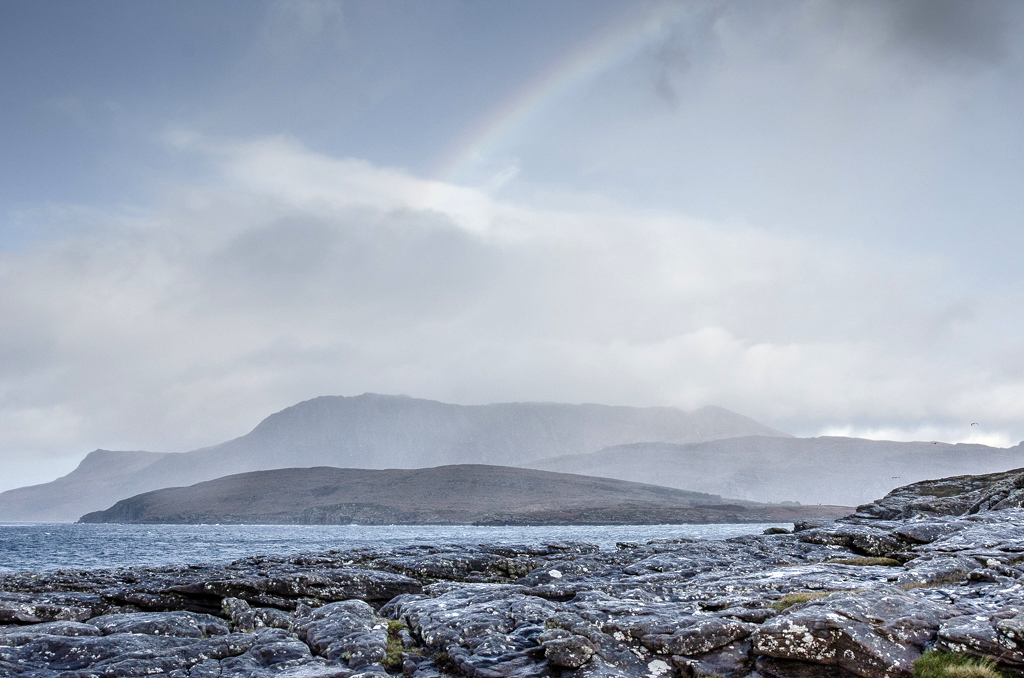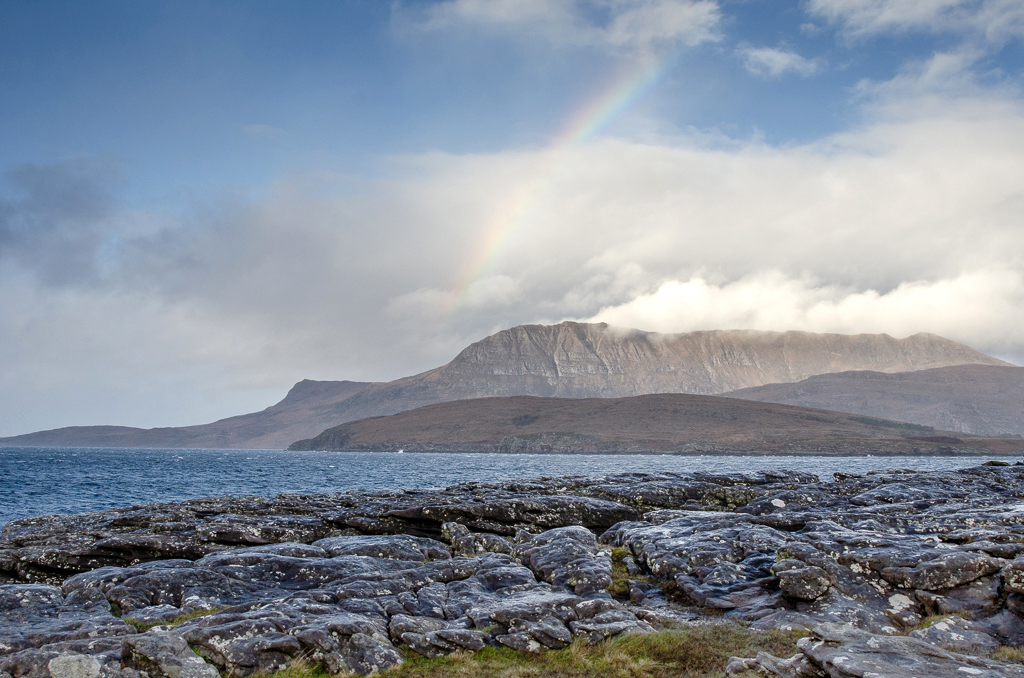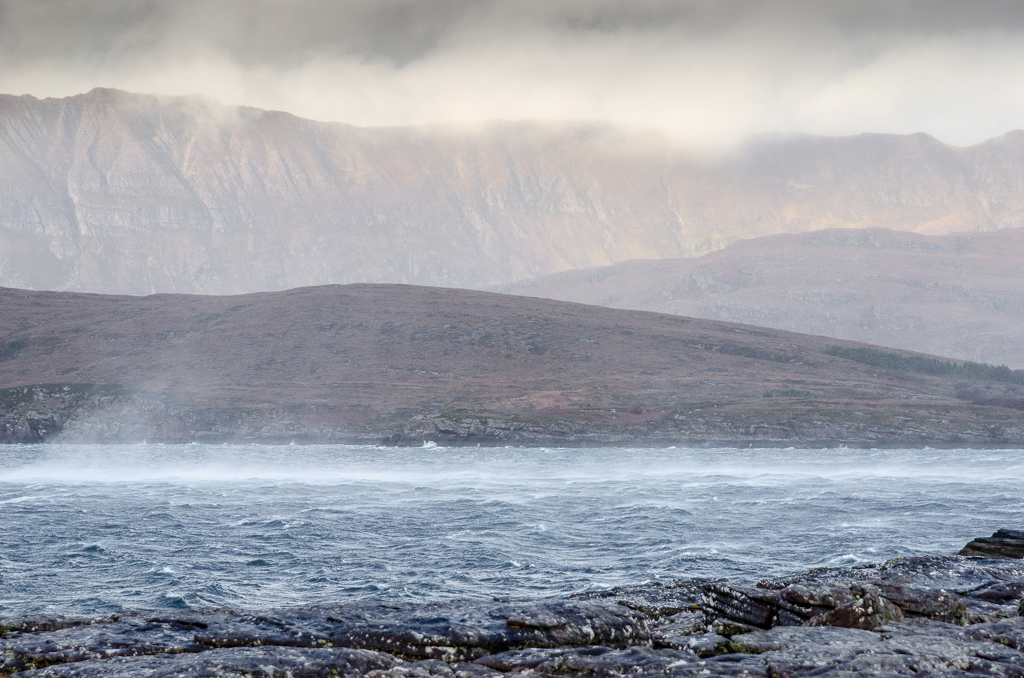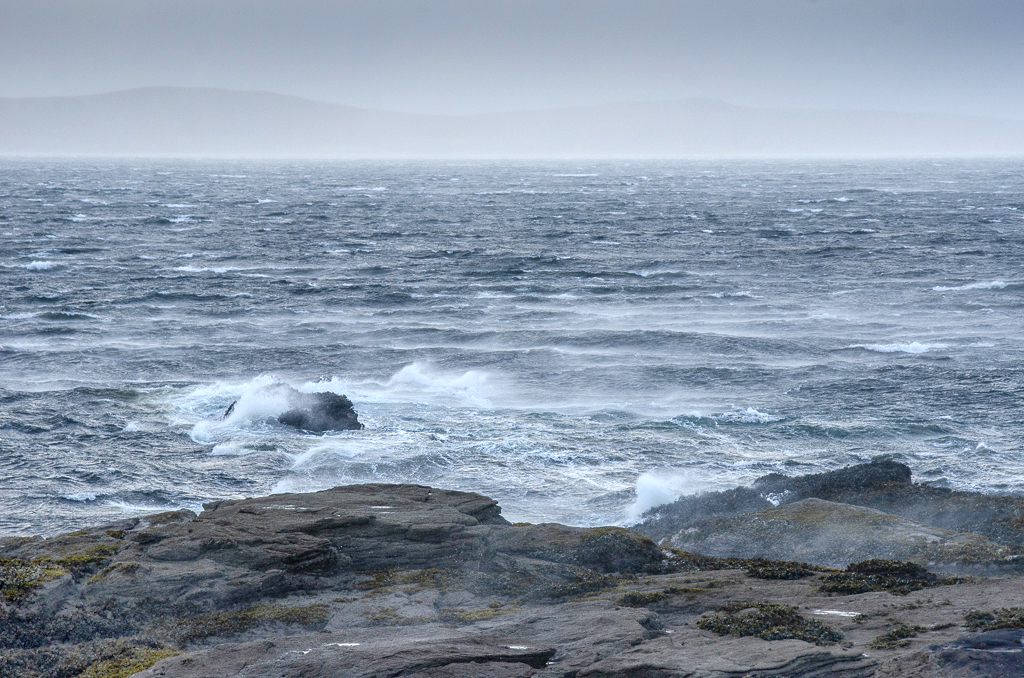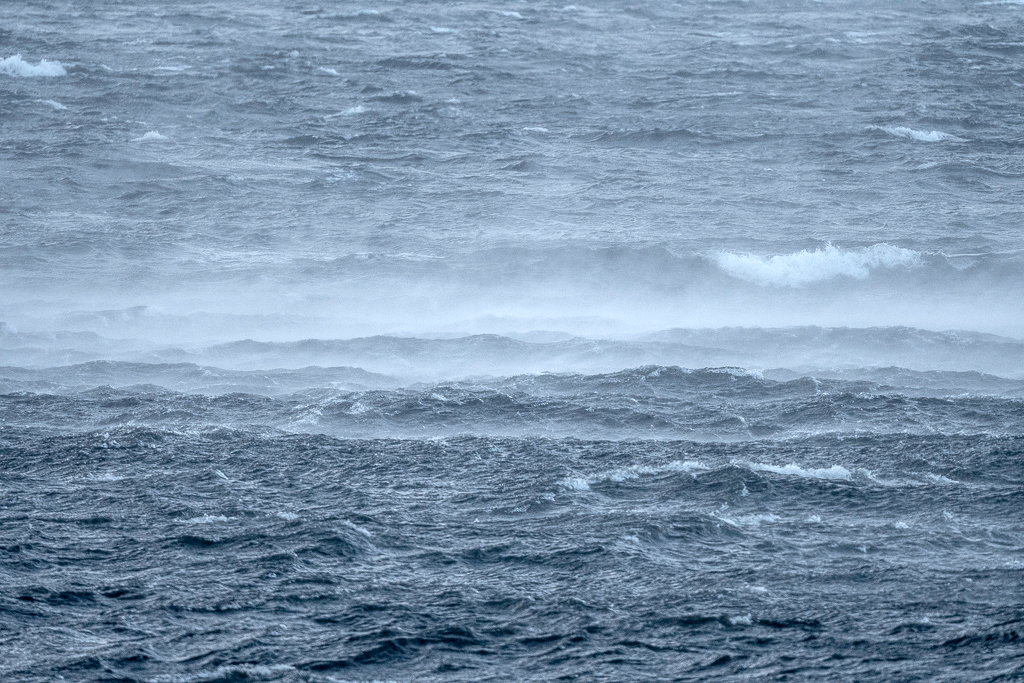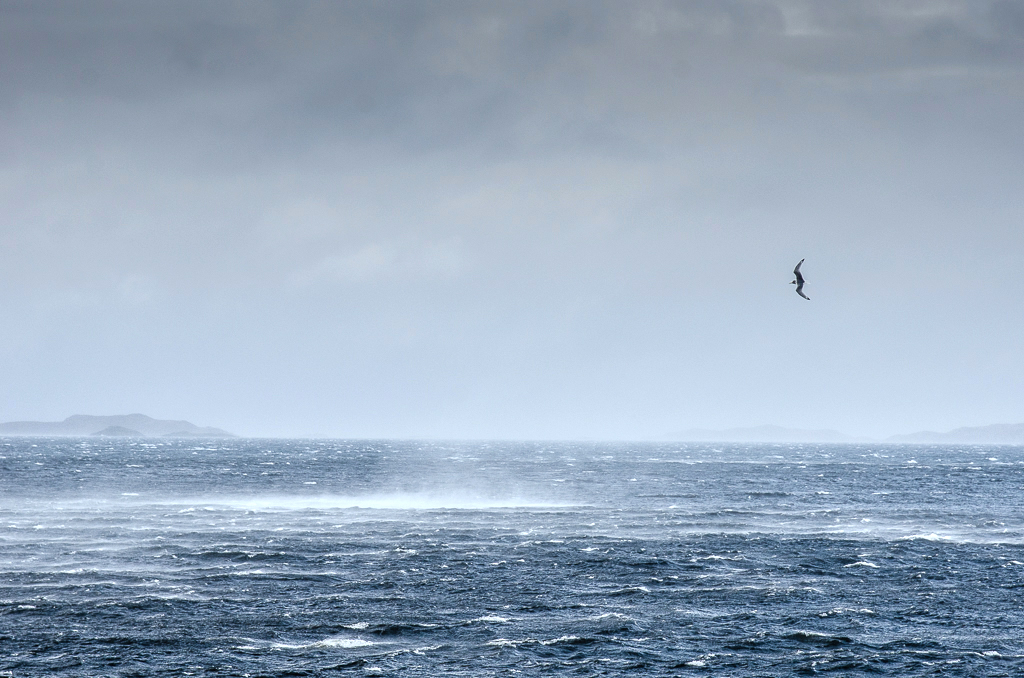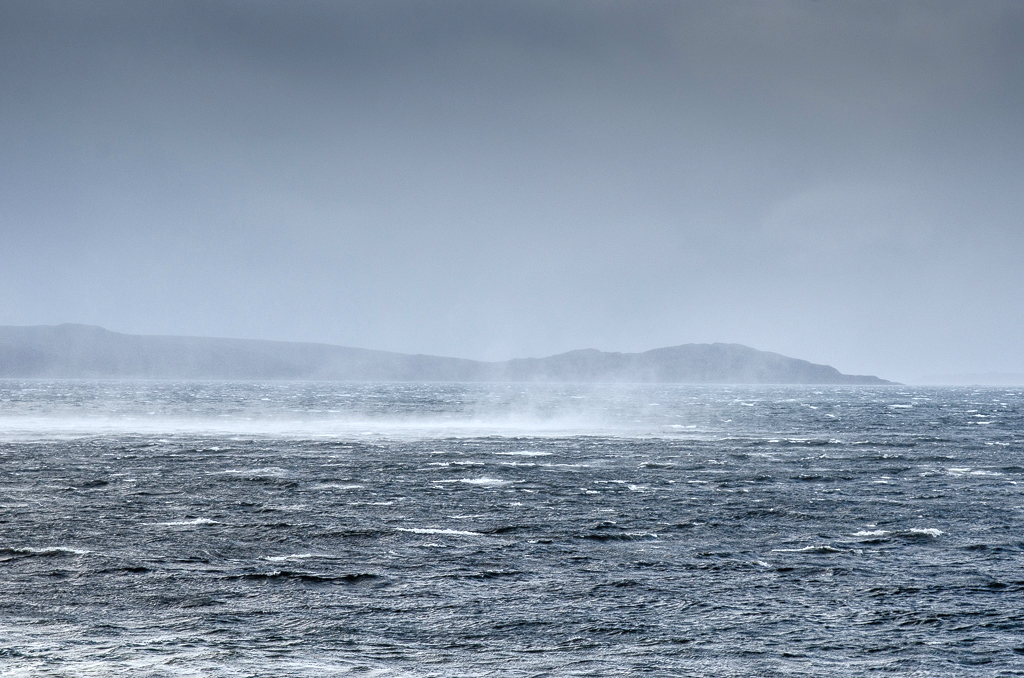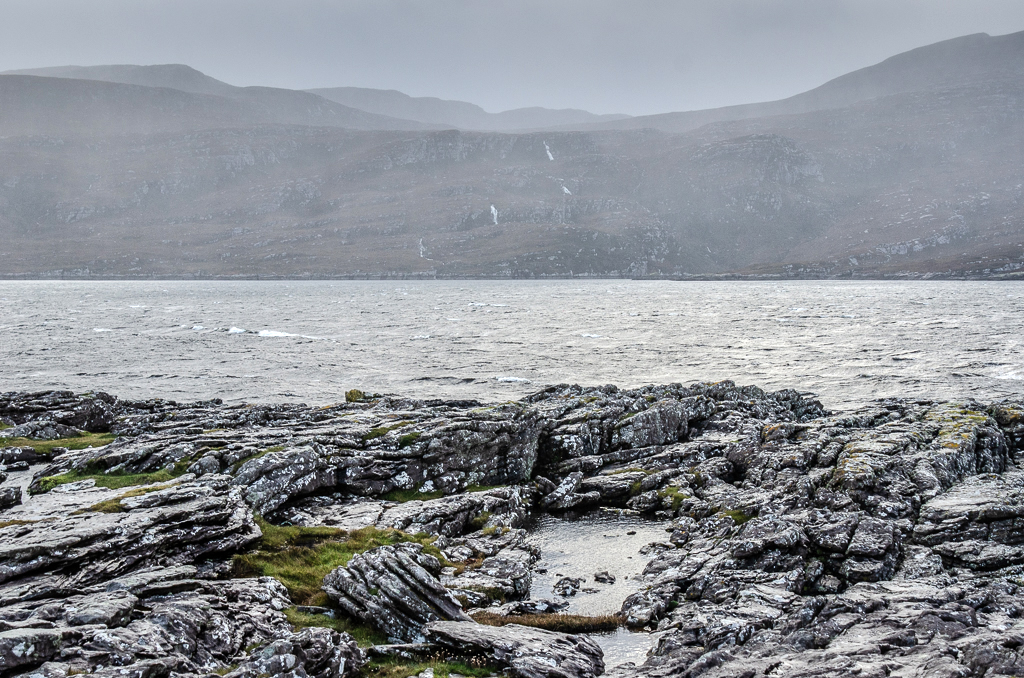 As the afternoon closed in towards early evening the winds increased and it became difficult to stand against the onslaught. The rain powered in stinging the face, this was Scotland at its ferocious best, with the sheltered loch bubbling and rising as wind took hold and whipped the loch into a cauldron.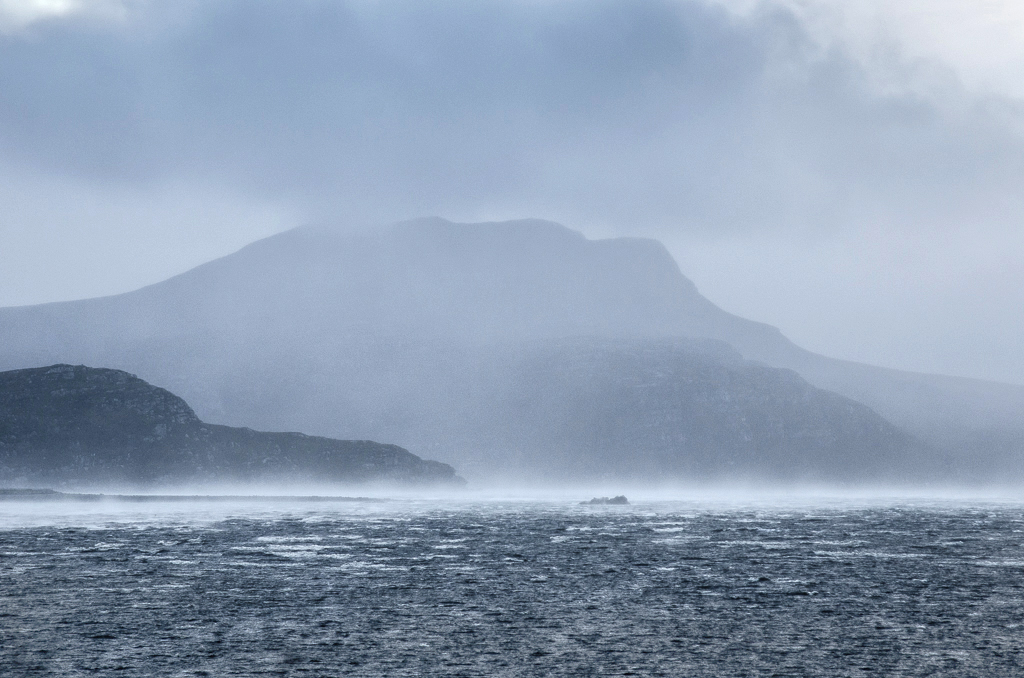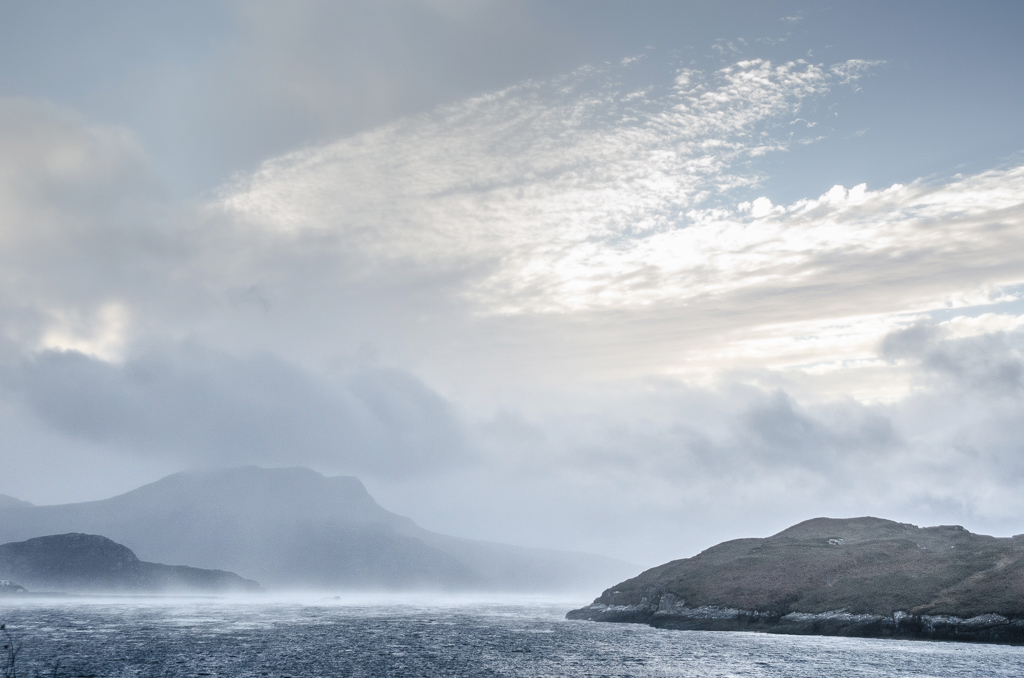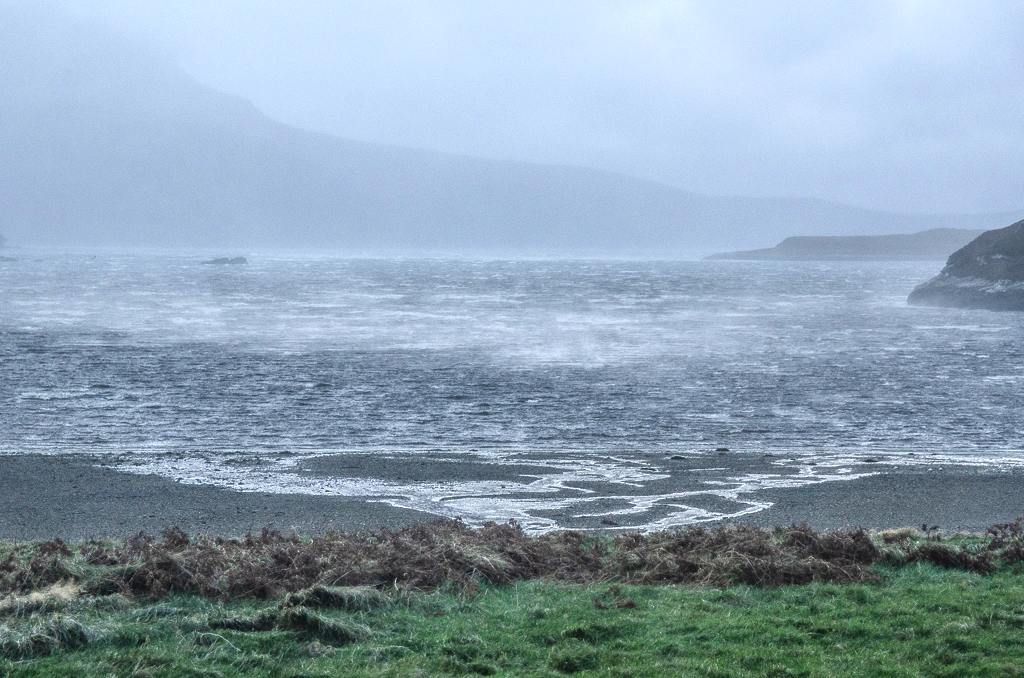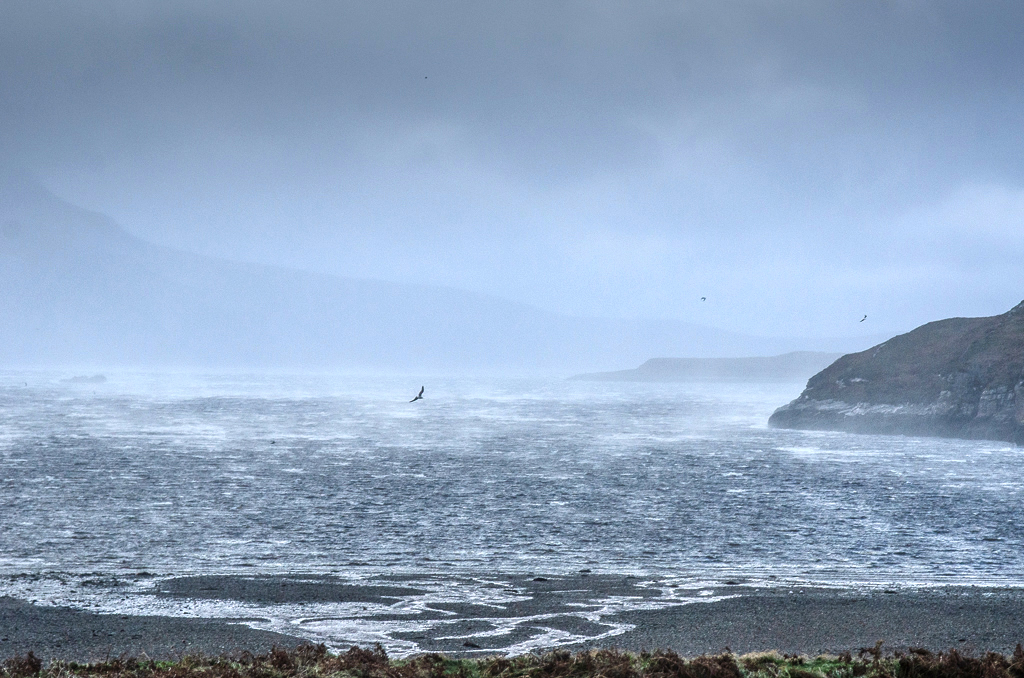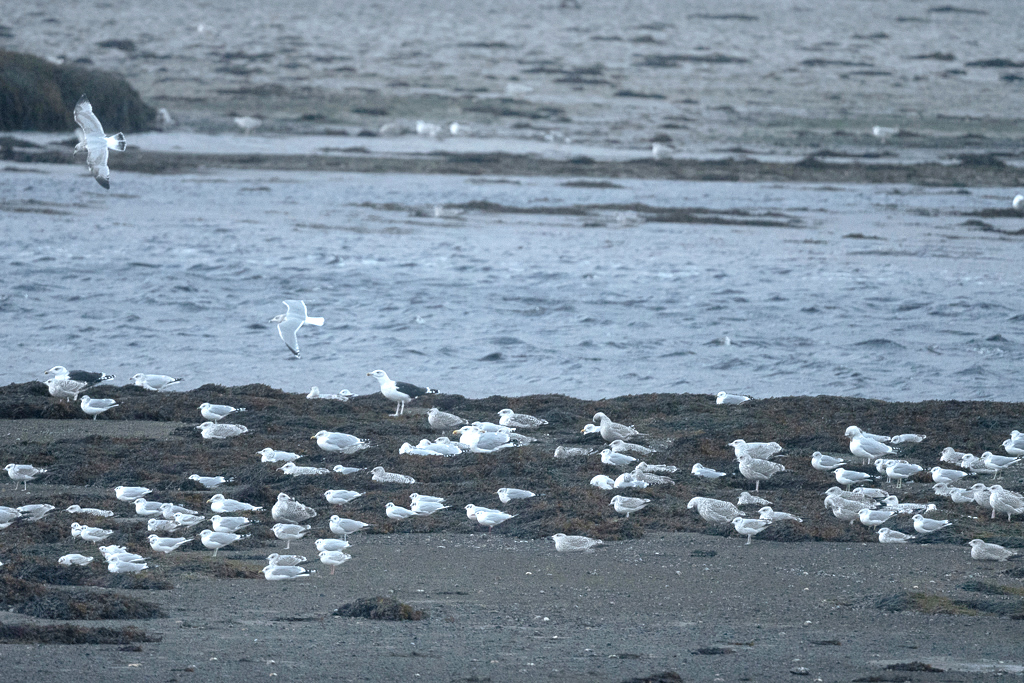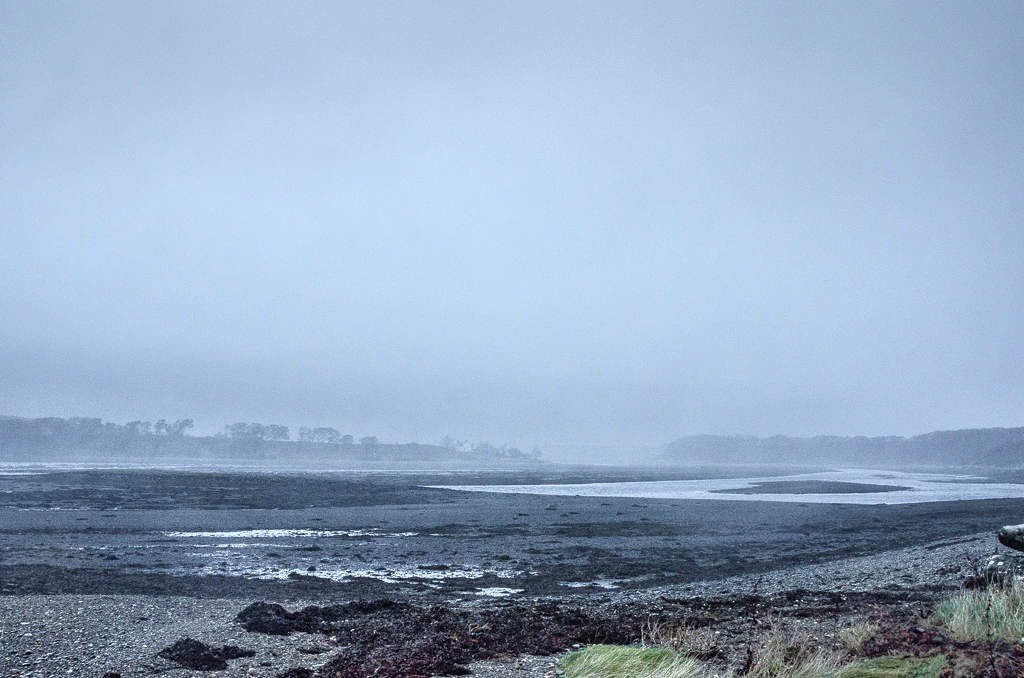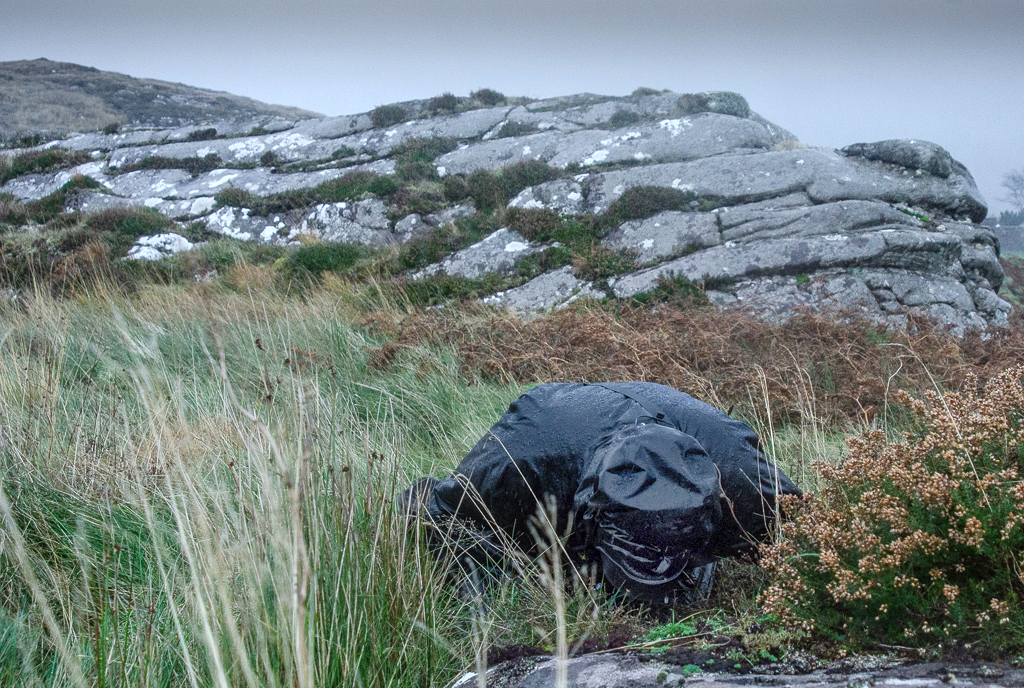 So that's the last posting from a wonderful week which gave us everything that we wanted and perhaps more. The long nights were well spent with the odd bottle of wine or two! As always lots of laughs but most importantly we both came away refreshed, humbled, in awe, with a lot of material and inspiration, and committed to doing another trip before too long.
Filed under: Articles
Tagged with: Beach, Landscape, Rain, Scotland, Sea