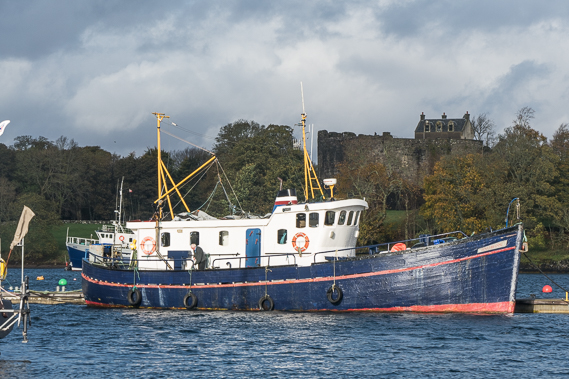 Just recently returned from five weeks up in the north of Scotland and experienced rain on only 5 days! Whilst we didn't get anywhere near the contested 33 C recorded in Motherwell on the 28th June (thank goodness) we certainly struck lucky.
Fair Weather
With the sun being our main companion throughout our trip, good walking and cycling temperatures (never more than 20 C) and a breeze that for the main kept the midges at bay, all made for a comfortable trip.
It was in such contrast to a visit we made to this part of the country in 2011. Same time of year but such different weather. On that occasion we recorded heavy rain on all of the 17 days we were away!
Our first week would be spent aiming to get across to St.Kilda, an archipelago some 60 miles off the Outer Hebrides and notoriously difficult to reach across the wild Atlantic. On average it takes 3 attempts to make it to this remote outpost so the odds were against us. But on the morning we joined the Kylebhan in Dunstaffnage, just north of Oban, we were all in high spirits and hopeful. Weather looked good but Jim our skipper would only look as far as the 24 hour shipping forecast. No promises and we were simply guessing. Each day bought its own plan depending on wind speed and direction.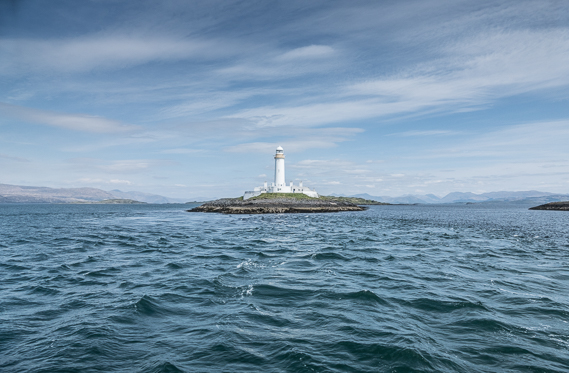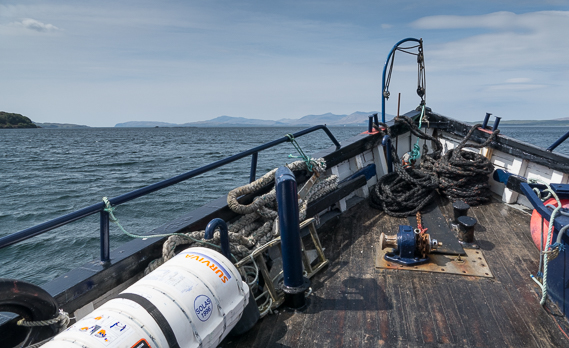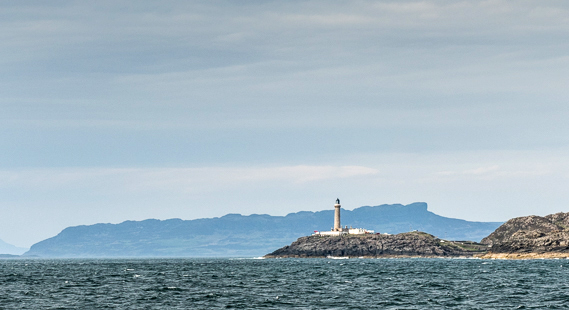 Small Isles and to Rum
So out through the sound of Mull (very different perspective on a low lying vessel than on the CalMacs), past Ardnamurchan point (good memories of  early family holidays here with mum and dad) on through those wonderfully named Small Isles, Eigg, Rum, Muck and Canna, to moor up for the night at Kinloch on the biggest of those isles, Rum. We moored up gone 7pm and after tea took a walk to the imposing, if a little bizarre, Kinloch Castle, built by cotton machinery manufacturing magnate George Bullough at the end of the nineteenth century.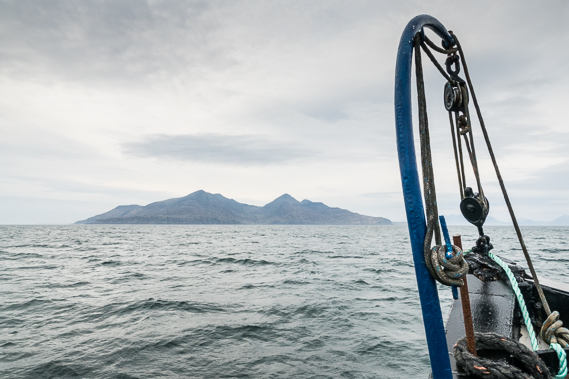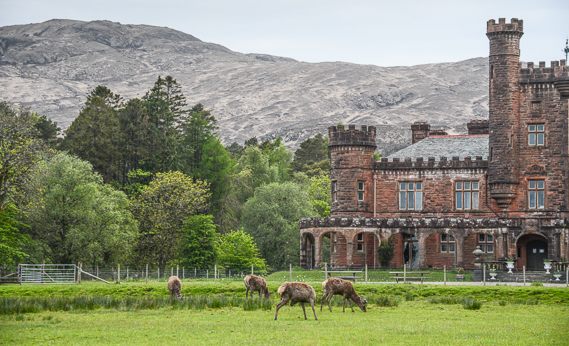 Constructed from imported sandstone it was never going to survive the relentless battering from the Hebridean weather and now stands as a curious relic from a time when, if you had enough money, you could create anything anywhere. In its hedonistic heyday, as a grand shooting lodge, it boasted an exotic garden (250,000 tons of imported soil) and a palm house housing humming birds, turtles and even small alligators. By all accounts this was a place where high society could and did live by their own rules and luxuriated in a lavish and at times unconventional way of life.
An Empty Landscape
To me though the overwhelming sense I had on approaching Rum was of sadness and quiet reflection. Here was an island that, like no other, had been cut apart by the infamous highland clearances. We were spell bound by a dramatic and beautiful land and seascape, but an empty one. Back in 1825 the population was over 450 (now it stands at about 30) and given a year to leave, sheep were deemed more profitable than tenants, who had no legal claim to the land they had worked for centuries. It resonated all around me as we moored up for the night.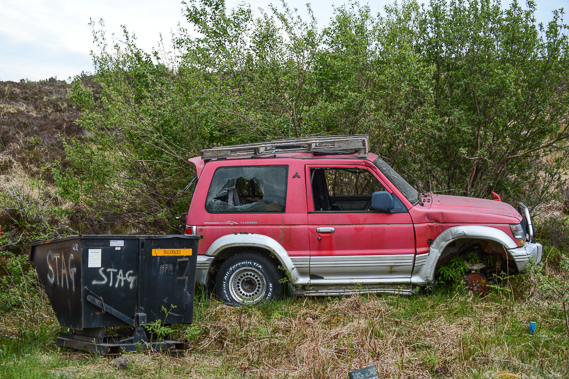 On a brighter note Rum has a very healthy population of Manx Shearwaters, around 100,000 pairs (a third of the worlds population) nest here. A White-tailed Eagle over Bloody Bay on the top end of Mull was good to see if a little far off to photograph.  Throughout the week we spent on board the Kylebhan my brother Mike and I spent all of the sailing hours on deck with binoculars and cameras, Manxies, Bonxies, Auks and Terns were our constant companions and we couldn't get enough of them.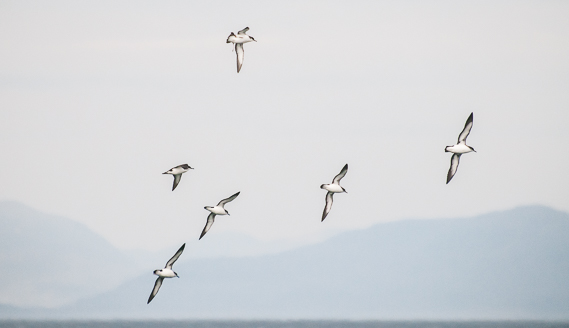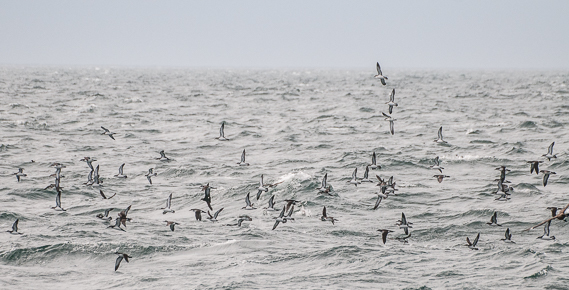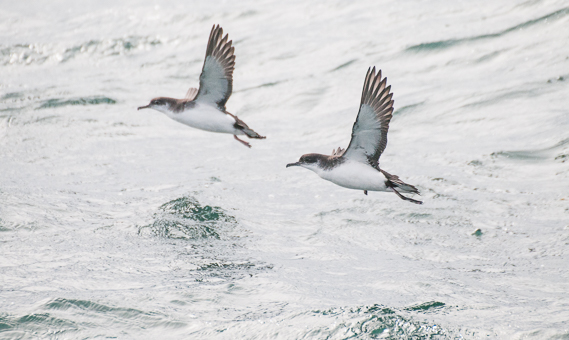 Filed under: Scotland 2018
Tagged with: Landscape, Scotland, Sea, Species