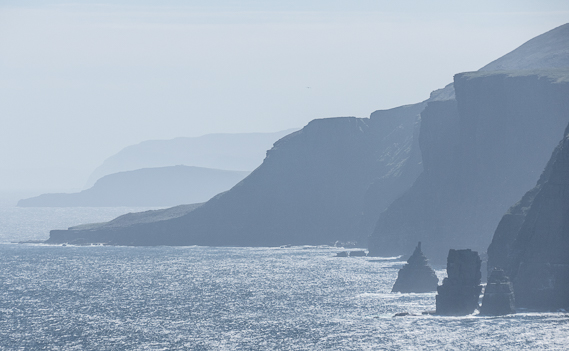 Since Mum and Dad visited Cape Wrath (the most north westerly outreach of the British mainland) in the late eighties I've always wanted to follow in their footsteps.
They told of a short ferry crossing, passenger only, then an eleven mile rough road in a minibus to the famous Stephenson Lighthouse. One of Scotland's last wildernesses and a pilgrimage of sorts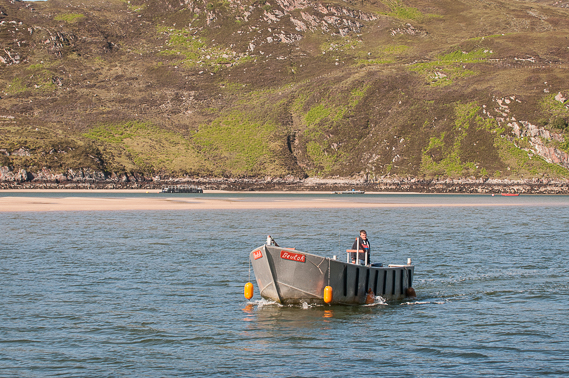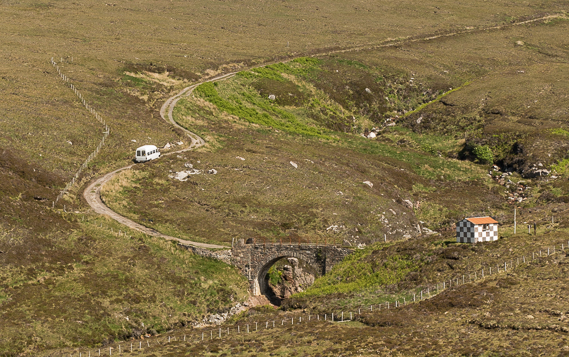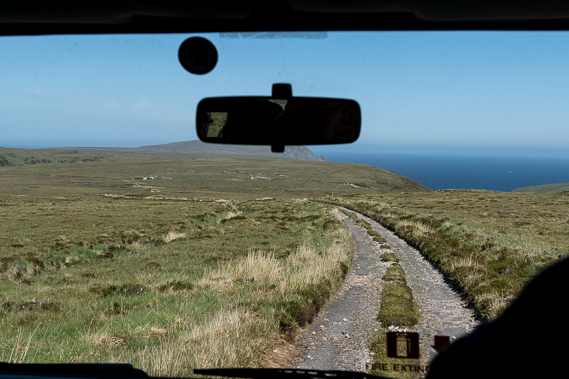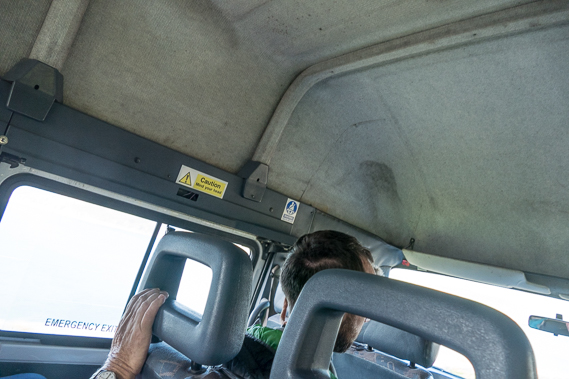 We were to find that nothing had changed and I wondered if since then the minibuses that took us across that remote part of Scotland had actually changed! Old, basic bone-shakers but that only added to the feeling you were heading out to somewhere not that accessible, a place where all van repairs had to be carried out in situ! At the lighthouse we were to find other vans, perhaps one of these carried Mum and Dad, now left to rust and fall apart, too expensive to get off this loneliest part of the mainland.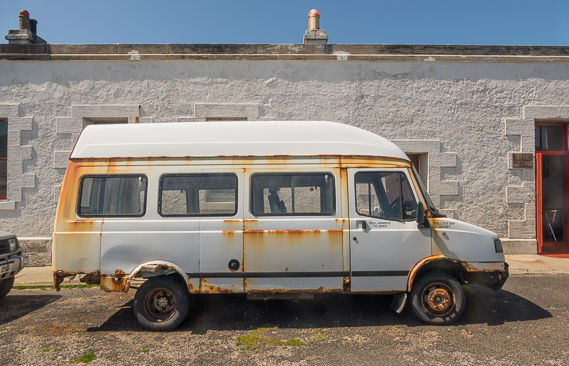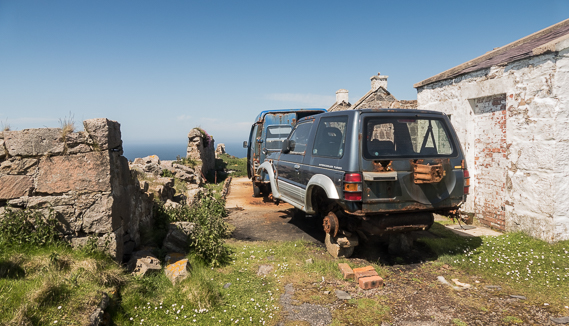 The Ozone cafe there too was fairly basic but it didn't in any way spoil the experience, in fact the lack of commercialism was a breath of fresh air. This was real Scotland. A remote outpost making the most of a difficult situation and doing it as they always had.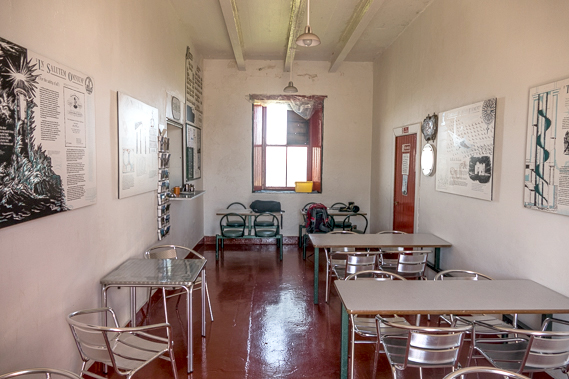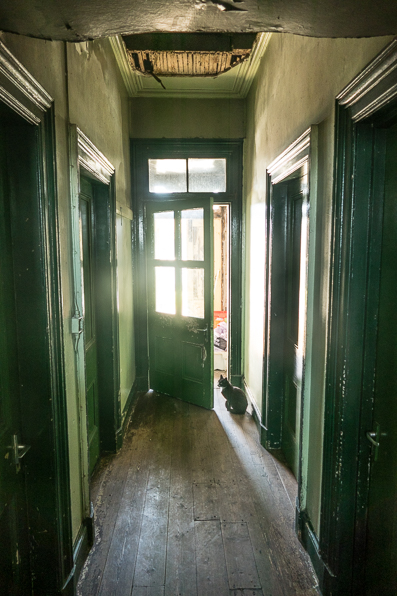 They didn't need bells and whistles though, they had the land and vast sea scapes, the largest cliffs on mainland Britain and a sense of awe that accompanies such places. Sandwood Bay had been awe inspiring and here was something to equal it, with the added bonus of seeing Sandwood six miles to the south.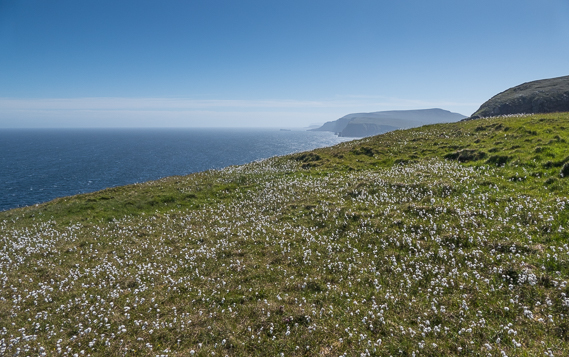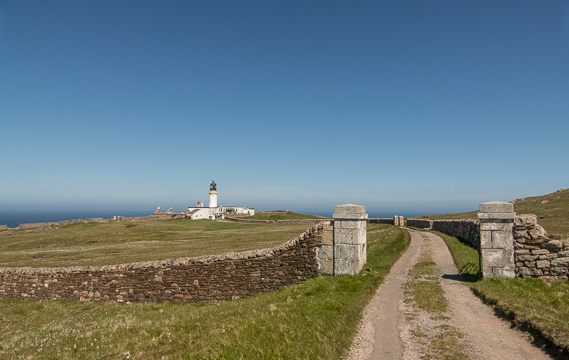 We were the first on the small jetty on the morning we had planned to get over. You can't book. Turn up, see what the numbers are, and if the weather's kind enough you're good to go. Over the Kyle of Durness on a tin tub and then onto the bone-shaker for the eleven miles across empty moorland and peat bogs that took us just over an hour.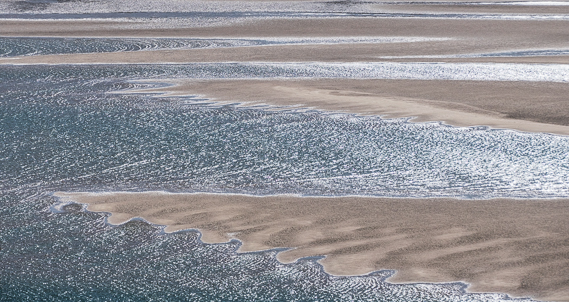 The first mile of the journey saw light dancing off the sea and sand in Balnakeil Bay and fine views over towards Fariad head opened up, we would walk that headland tomorrow and not be disappointed.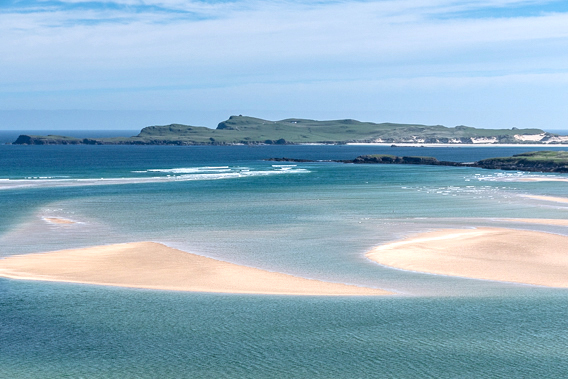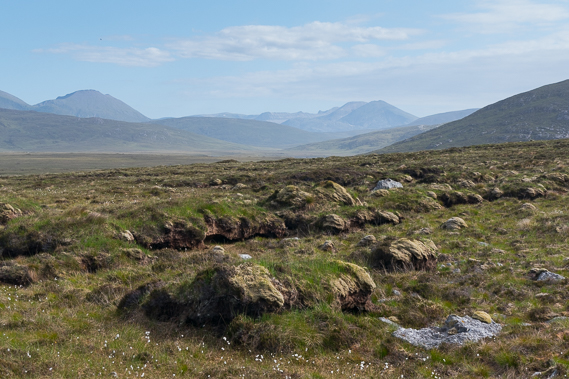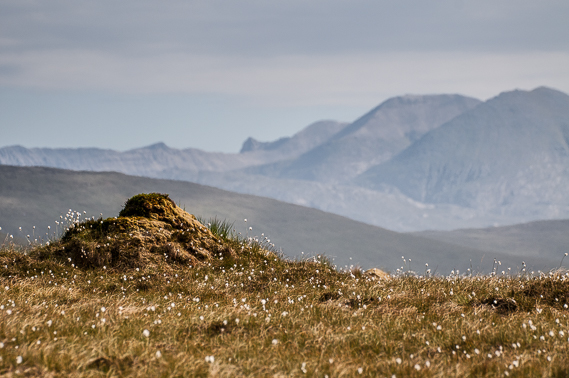 Sadly much of the land here is owned by the MOD, an all to familiar scenario for places exhibiting extremes of landscape and weather. It's used to train UK and International troops and the whole area is closed off at times. We were lucky we hadn't chosen a firing day. It's a jar though as you move towards Cape Wrath itself and are faced with obvious signs of a sinister intent.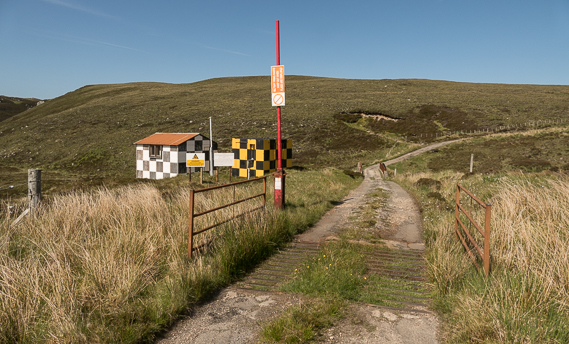 If you can erase this, turn the other way just for a while, then you are in the most remarkable place. We wanted to stop on the way out to the lighthouse but the van had a schedule, another one would follow soon and it's a single track road (that's pushing it – farm track would be more accurate) with precious few passing places. Some sea stack climbers were dropped off a mile or so before the Cape to scale a mad bit of rock. It's not uncommon up this way to see vertical stacks that are the staple diet for extreme rock climbers. I've never had the inclination to climb or swim in such waters, and the two do go together. Water has to be traversed before the climbing can start on many of these outliers!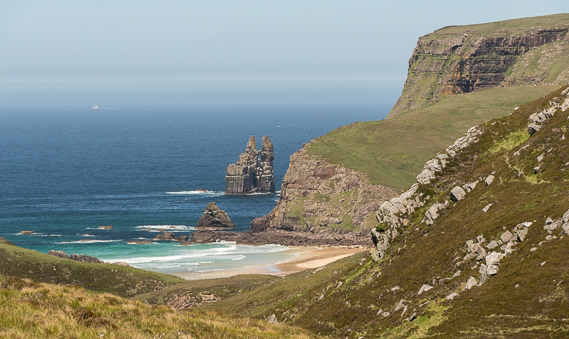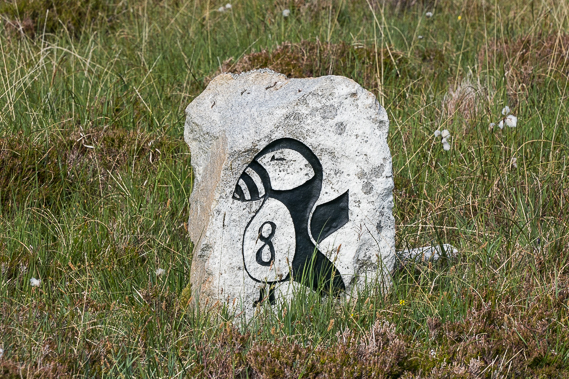 We could walk back though, the bus would pick us up (if it had any spare seats) and take us the rest of the way from where ever we had got to, only one road so they were never going to miss us! So after a couple of hours exploring the Cape, enjoying a hot drink and taking in as much as is possible in such a vast landscape, we started the walk back to the ferry. Nine miles later, hot and a little tired (I'd carried a fair amount of photographic kit over in the hope of a seabird spectacle, which sadly didn't manifest itself in the way books of not so long ago claimed – another example of  our declining seabird colonies) we were dutifully picked up.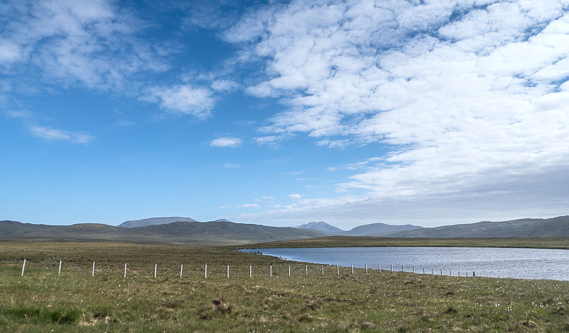 First on the ferry and last off, sort of sums up how we like to approach such days, this had been a special one. Birds were few and far between, rafts of auks out at sea, the occasional Great Skua and one rapidly dashing Arctic Skua, Wheatears around the lighthouse, Meadow Pipits (they're everywhere) and on the way back a female Merlin.
But this day had been about 'place' and there's nowhere quite like it. It's partly because you know there's nowhere else beyond where you are, parly the vastness of it all and partly the fact that it will probably be many years before we come again. Perhaps one our kids will visit one day, curious as I was, after my Mum and Dad had beguiled me about it.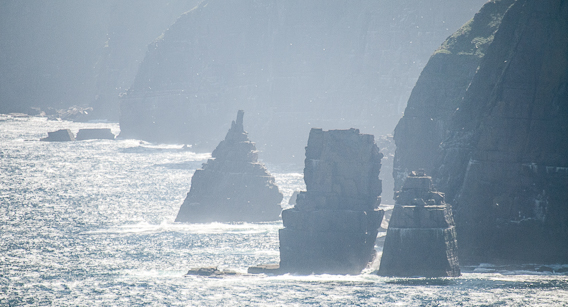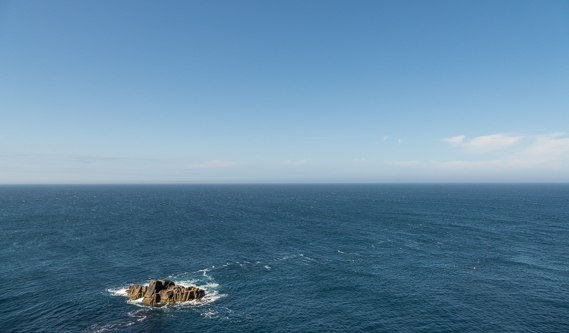 Filed under: Scotland 2018
Tagged with: Abstract, Landscape, Scotland, Sea