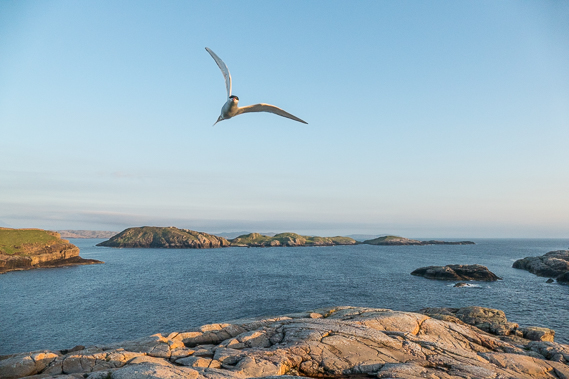 This was a place we found by simply driving to the end of what was possible. We'd been down all the small roads off the road north from Kinlochbervie; Oldshoremore, Droman, the wonderful Bagh a' Phollain.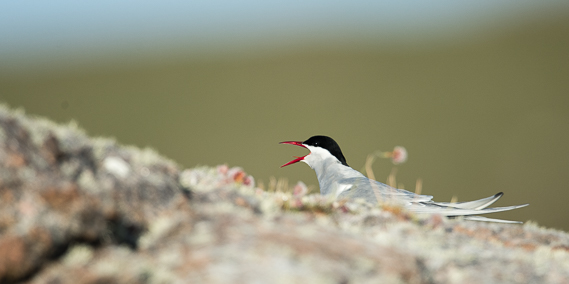 So what was at the very end? A brilliant place to park the van for a couple of nights of wild camping, a small Arctic Tern Colony on the headland and with the high cliffs Handa Island beyond it was about the perfect spot.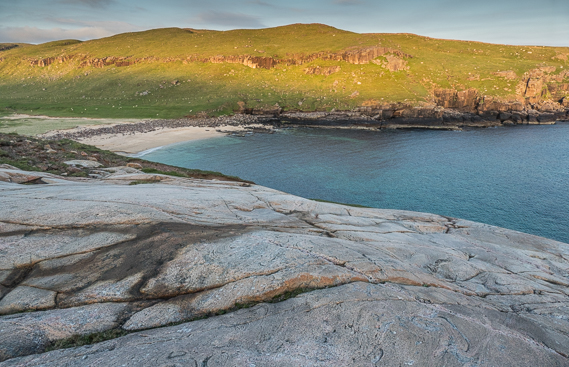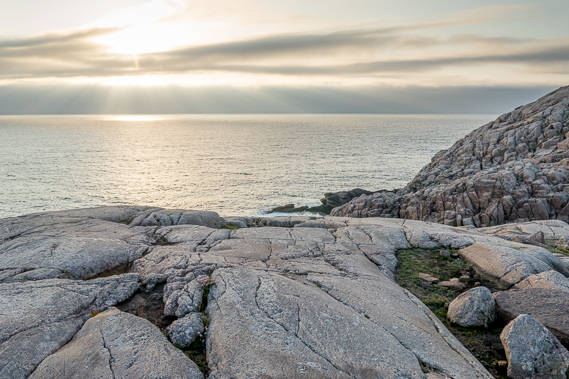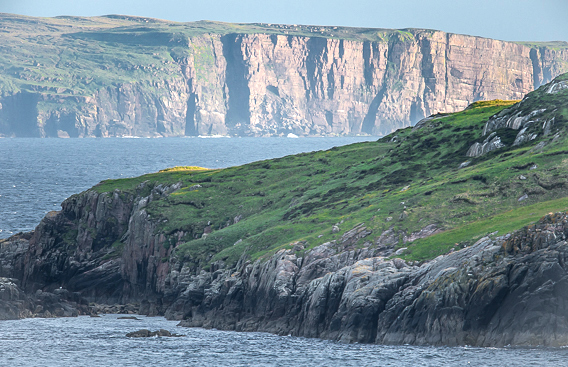 I spent a good few hours looking across the small islets of Seana Sgeir and Eilean an Ròin Mòr to Handa, where we'd been a few days earlier (post to come). In addition to the Terns, Rock Pipits and Ringed Plovers frequented the rocks and an occasional passing Great Skua would cause the Terns to rise and see them off.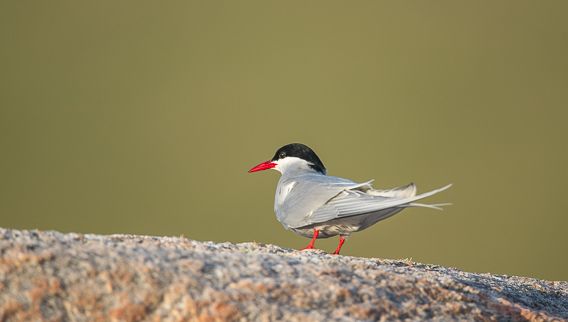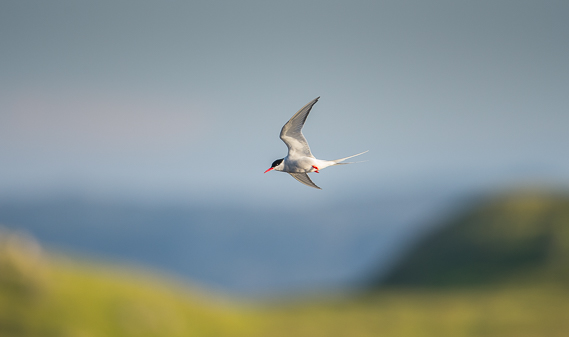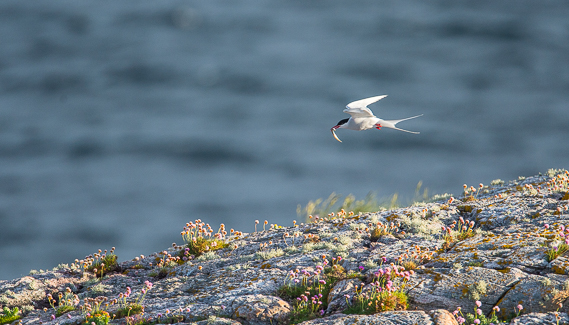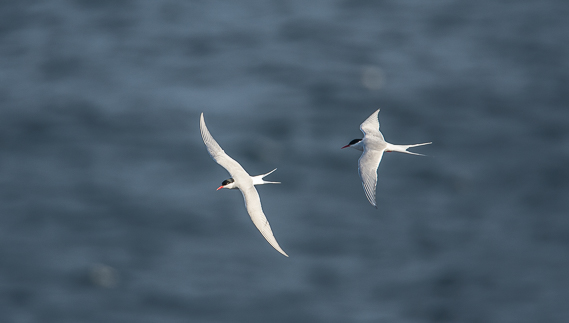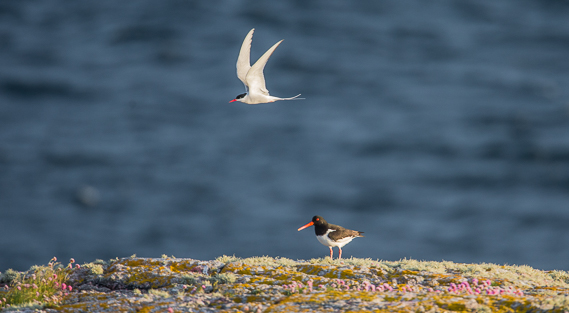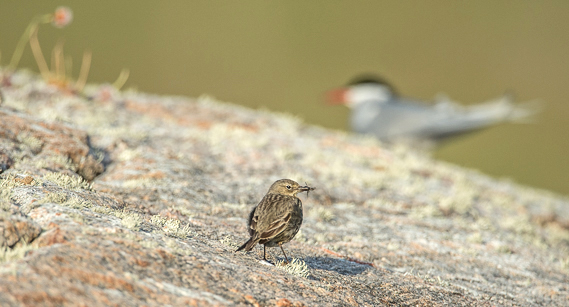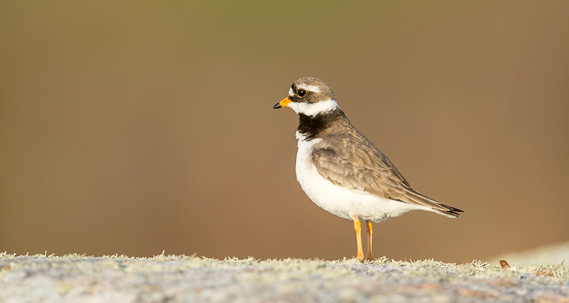 The light was rich as the evenings drew in and I was still out way past 10pm photographing. It never really goes dark this high up at this time of year. Colours in the rocks held me as did the stillness of the bay. It was a place to simply savour.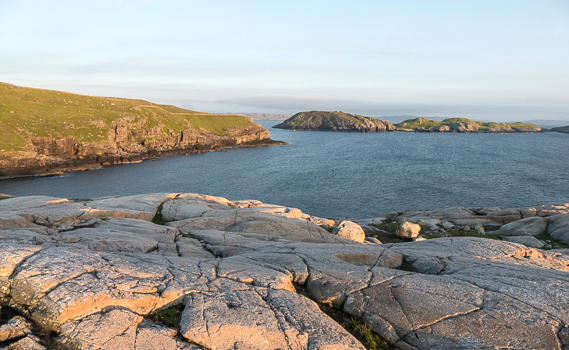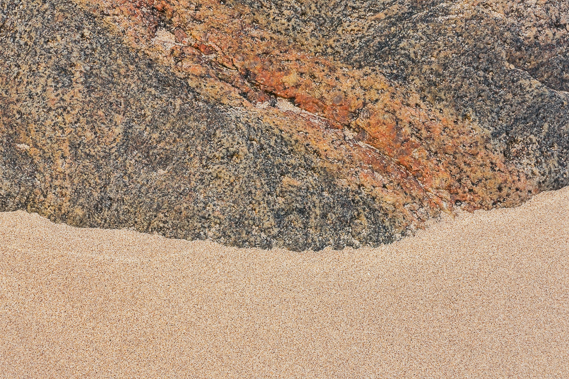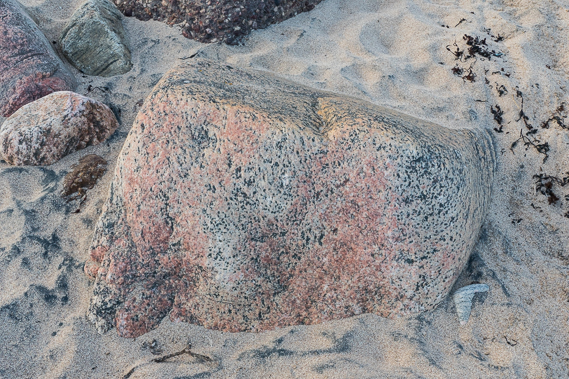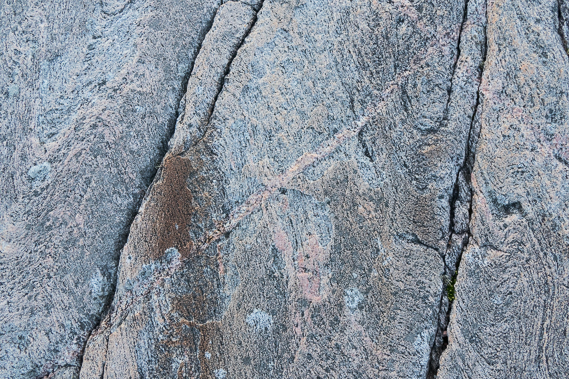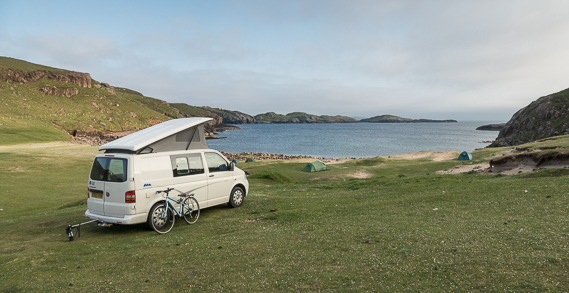 Filed under: Scotland 2018
Tagged with: Abstract, Beach, Bird Behaviour, Landscape, Scotland, Sea, Species