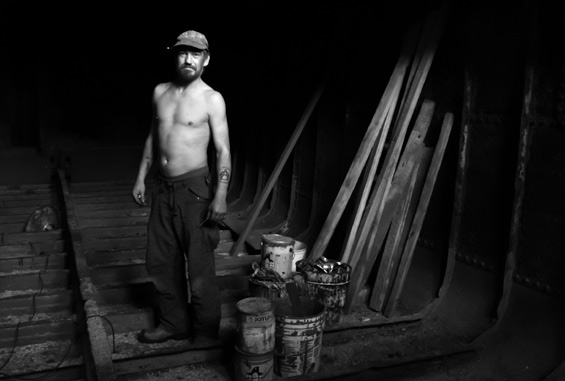 We all have some idea what photography is and what it can do for us. What it is to each of us will differ widely at times and more subtly at others.
I'm never dogmatic enough to state that my philosophy is the only way the medium should be approached. It is to us all a different medium capable of articulating our own view of the world. I do however, like most of us, have deeply held beliefs of what and how I believe photography should be viewed and understood and therefore what it is for me.
Having come from a traditional background of film and the darkroom my own views are coloured by this, but not exclusively, as I've had to adapt and learn a new framework of the digital environment.
So what's photography to me?
Digital or film? – It simply makes no difference. Film and a digital chip are both simply light sensitive materials capable of recording relative values of light and colour. Both are capable of producing exquisite images and offer a different way of working but one is not better than the other.
It's a medium to record and in my  book to record as faithfully as is possible what was in front of the camera at the time the shutter was released. I'm not a complete purist. I will crop, use neutral density filters (both graduated and full), aim to extract as much information from the digital negative as reflects the visual experience and use layer masks in the pursuit of this. I have no issue with using curves and levels in the spirit of what was possible in the traditional darkroom.
I probably use less than 10% Â of Photoshops's capability, but that's more than enough for all my needs. More and more I'm using the developing facility in Adobe's Lightroom, which comes in at a fraction of the cost of Photoshop.
To clone or not to clone?
I'll clone out the odd twig or small obtrusive element to improve an image of a bird. I was doing a talk for a natural history photographic society recently and explaining how I have 'constructed' a set at a local farm where I have physically cut back branches and twigs to 'clean up' backgrounds. One member of the group, when we were discussing the relative ethics of image manipulation via the cloning tool, stated that you could either be a vandal (physically cutting trees in the pursuit of the perfect background) or simply a gentle manipulator through a non invasive cloning tool!
I'll never add backgrounds, combine images, replace a bird relative to any other part of the image. I have the same philosophy with regard to documentary work, which can only have real value if no manipulation has occurred. The morals and ethics are perhaps even more relevant in this genre of photography and the purity of the image must be considered paramount if we are to hold on to photography's role as a medium that can affect change, educate, and reveal the world around us.
First principles
As a photographer the first principle must be respect for the subject being photographed. In natural history this manifests itself in following the codes of conduct laid down by various organisations where the welfare of the bird is the first consideration. Unfortunately there are more and more instances when photographers, in the pursuit of  'that picture', disregard the conduct and give the profession a poor reputation. I've seen it at first hand and it's embarrassing as we all get labelled by the antics of the idiot.
In documentary photography, certainly of the type I engage with, respect and an understanding of the subject is crucial. Building a relationship of trust is essential and I've always felt that you should be prepared to give something back for the privilege of working with the subject. More often than not this is in the form of prints that are always well received.
More and more I see photography as being just part of a broader canvas that reflects the experience beyond simply the moment I press the shutter. I'll explore this more in some further articles that will form a 'work in progress section'
Photography is ultimately for me a way of making sense of the world, of charting my journey through it and at times sharing it with others. There is a need to photograph, it is both a form of addiction and therapy and becomes simply a part of you.
Filed under: Articles