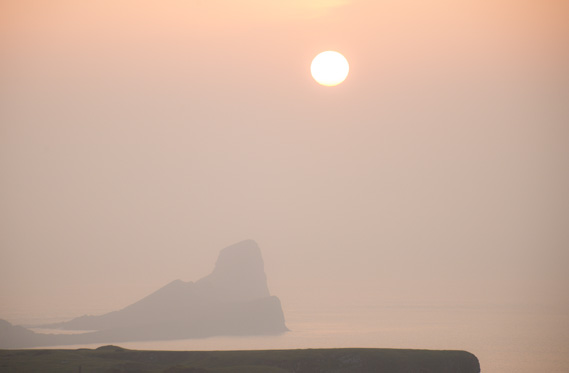 Just three images on this post and a sad reflection of where photography education may be going.
These images were taken on Gower at Rossili last week as the sun dropped through a low bank of cloud and then disappeared altogether leaving a beautiful subtle light with pastel like shades.
Is this too romantic a view of the world? Is there any room left for beauty within photography? There seems to be a sad move away from anything that even hints at the sublime. We don't seem capable anymore of dealing with a pure aesthetic that celebrates a natural phenomenon.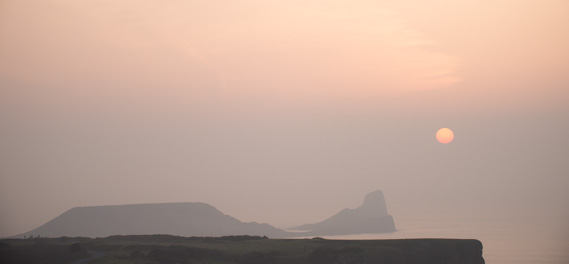 What's wrong with beauty?
This was brought home to me when making these images. There was a group of photography undergraduates who had come to Rossili that evening from the south of England. I have no idea what their remit was or what they may have been there to photograph but whilst I was quietly immersed in the moment two students passed by.
They were not loud, unpleasant or spoiling the moment but it was what one said to the other that struck home, "If there's one thing that three years at university has taught me it's never to take a sunset" They carried on their way obviously aware of what was happening in front of them but not feeling able to engage in the moment for fear of how it would be perceived in the avant-garde world of current art practice. It seems ignoring sunsets and beauty is becoming very much de rigueur and that's a worry as we lose touch with who we are and what's really important.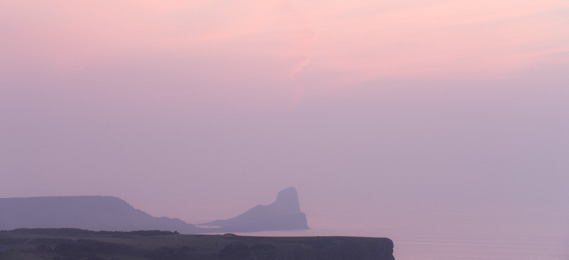 Filed under: Articles
Tagged with: Landscape, Sea, Sunset, Water