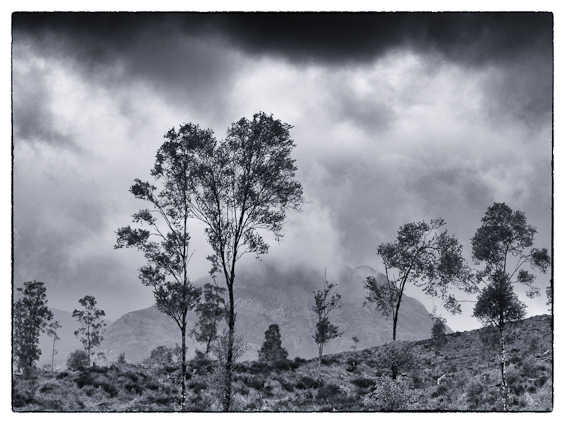 The afternoon of our first day around Kinlochewe saw us move up to Gairloch and to Red Point overlooking the islands of Raasay and North Rona.
One of the boat trips we had planned was out to North Ronna, but there was simply no chance of getting on any water and on any size of boat for that matter. Even the Cal Mac fleet were port bound for a good portion of this and the following week. So we had to content ourselves with looking over the Inner Sound to where we really wanted to be. Again though we caught up with the odd bits of extraordinary light and in some way I was now beginning to appreciate the unusual conditions we were experiencing.
We could have hit a period of high pressure that gave us days and days of good temperatures and hazy visablity, not ideal for giving over any sense of drama within the landscape. Here we were experiencing the opposite. We may not have been able to walk much, certainly not to the tops of anything or get out on the boats to the islands, but we were in the middle of a unique period of weather and one I'm sure we won't experience again. It was how best to use it and I was beginning to see  a way through and pre-visualise how I wanted the final images to look. They were certainly going to be in black and white and be processed to feel heavy, I needed to get over a sense of foreboding and wildness within the places we were visiting. It was actually beginning to come together and to make sense.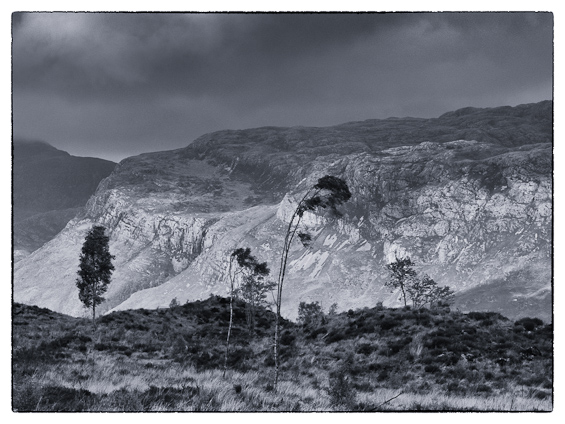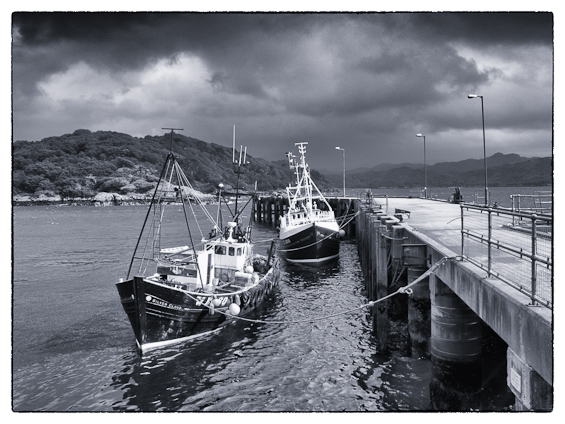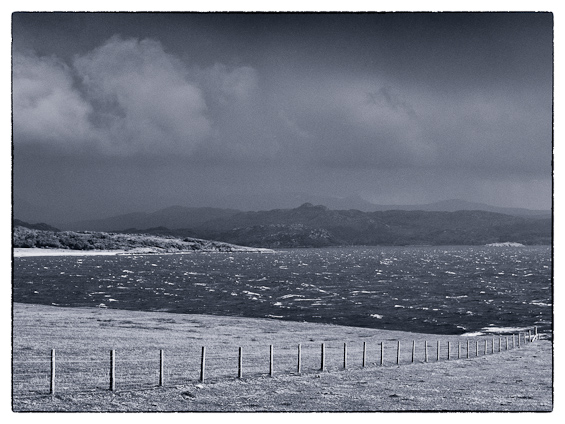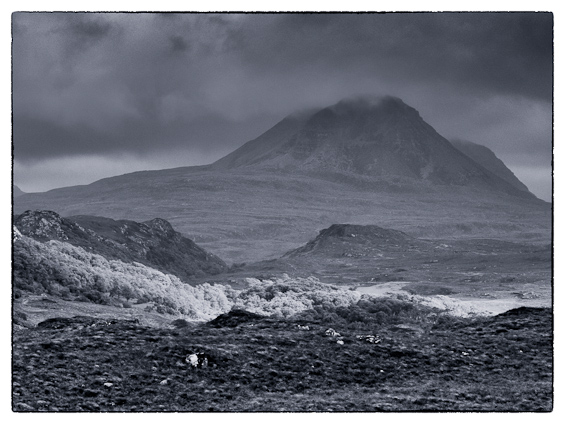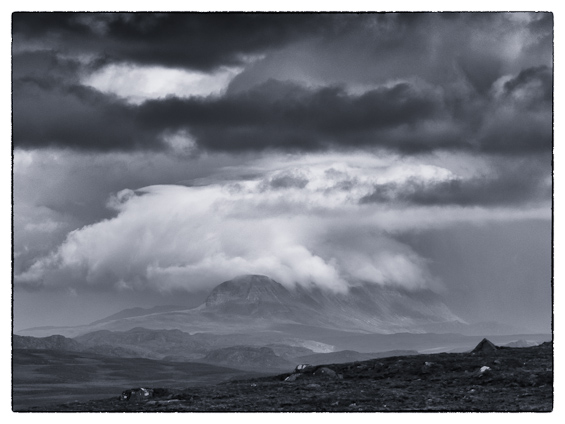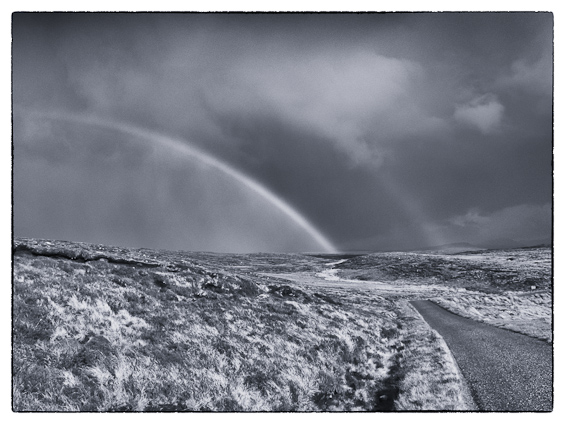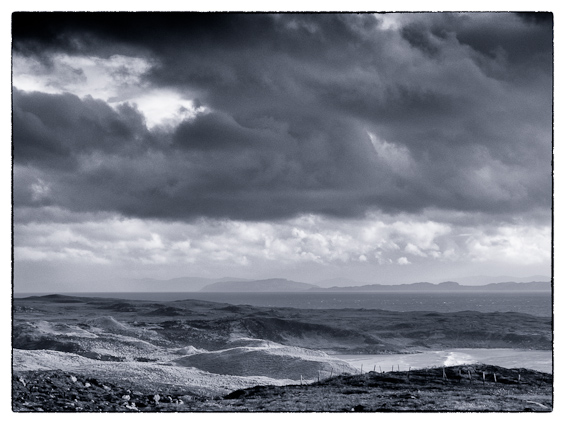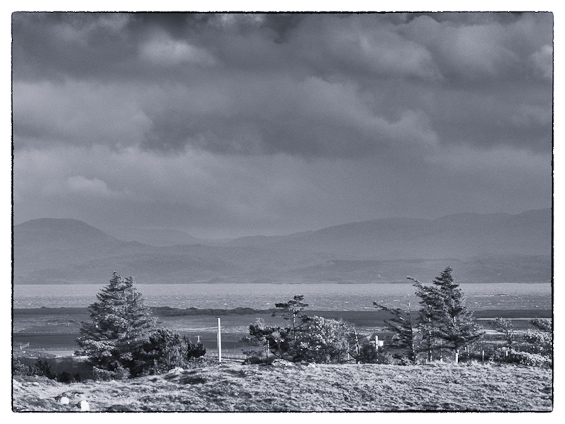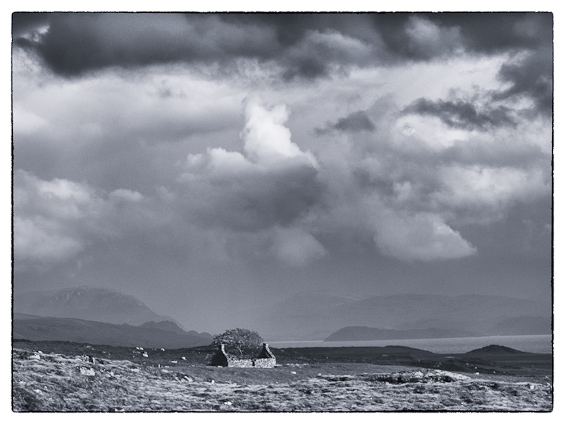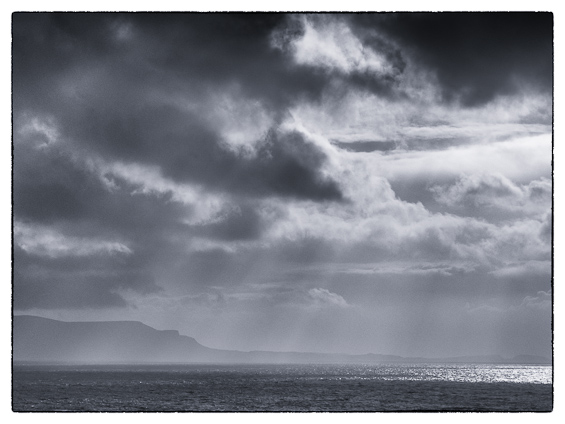 Filed under: Articles, Diary Entries
Tagged with: Landscape, Rain, Scotland