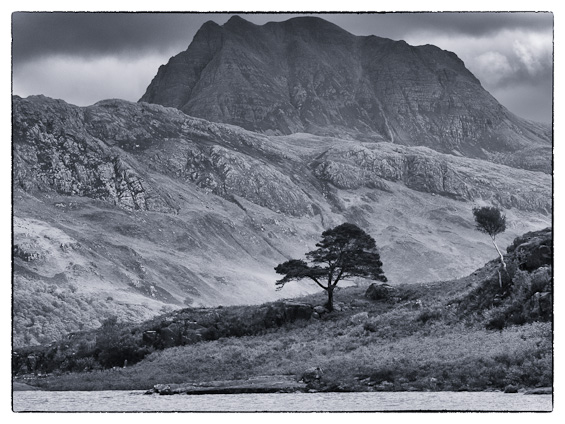 We had three nights at Kinlochewe and this diary extract from our first day there gives some sense of our mounting frustration with the weather.
…left Kinlochewe after breakfast to a day that promised more with just sunshine and showers. Went back to see Slioch out of cloud, then off to Torridon and some fine dramatic light , with very heavy prolonged showers, but we'll take that at the moment! Had thought about a walk but it was simply too bad. Stopped off for lunch at Torridon and then decided to head to the coast at Gairloch rather than get drenched on a low level walk. Good choice as again we had glimpses of good light as we moved over to Gairloch (I've never yet seen Gairloch in anything other than gale force winds). Checked to see if we could get fish and chips later before moving off to Red Point for some fantastic views over Trotternish and the islands of Raasay and Rona. Wonderful run and a place to rough camp in the future. Winds very high today so no chance of any boat trips and the forecast is more of the same!! Back to Gairloch for a late fish and chips 4 out of ten and reducing all the time!

Birds very few and far between, too wet and windy – Golden Plover, Wheatear, Skylark, Meadow Pipit, Cuckoo, Red breasted Merganser, Gannet.
This set takes us up to Loch Torridon in the afternoon we were to move on to Gairloch.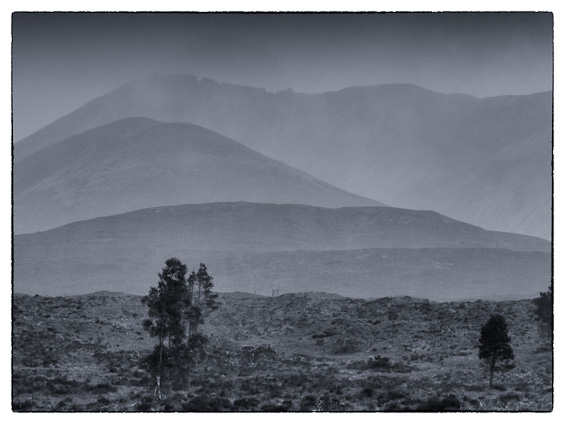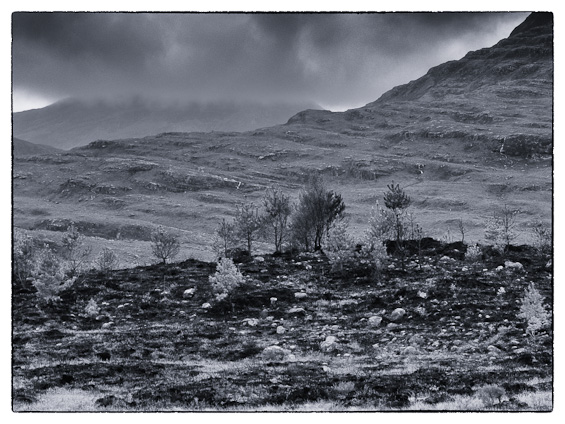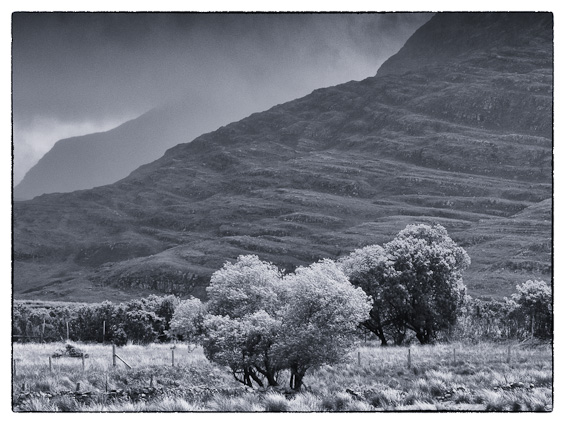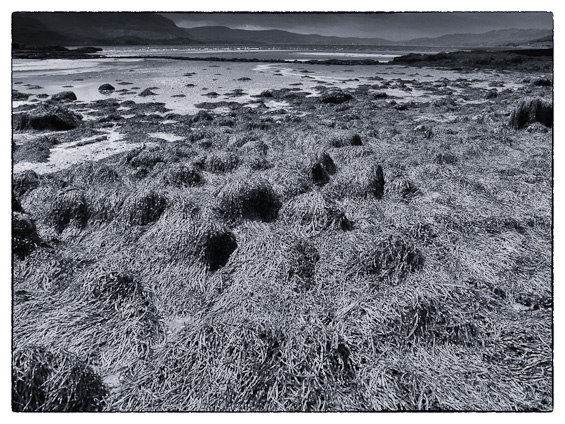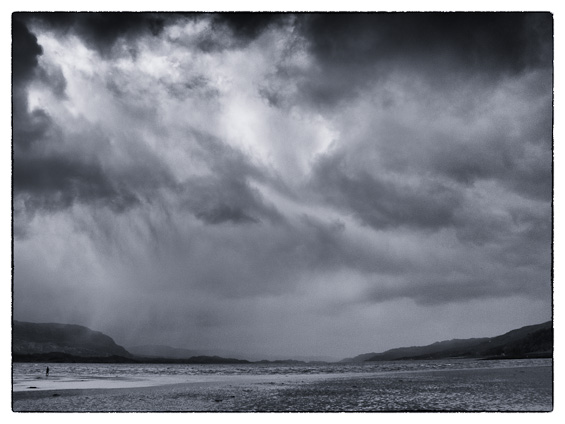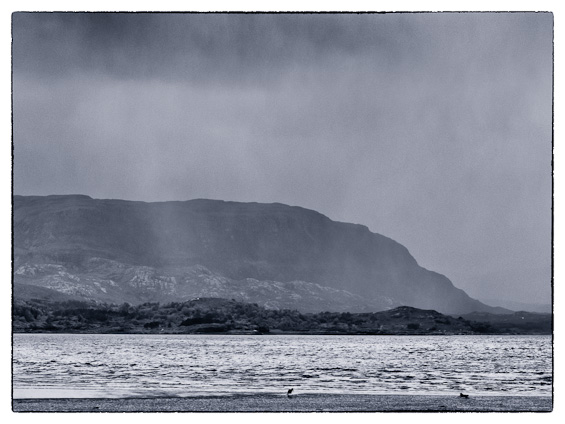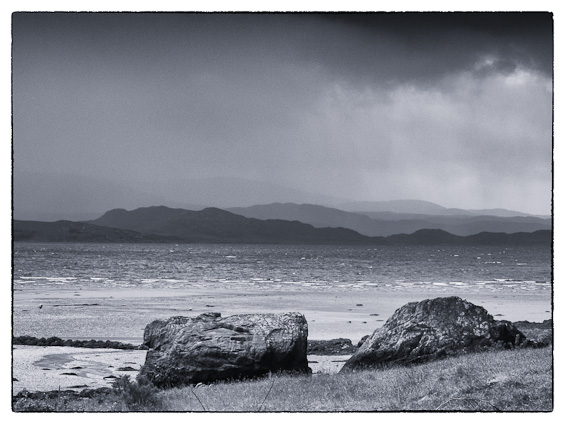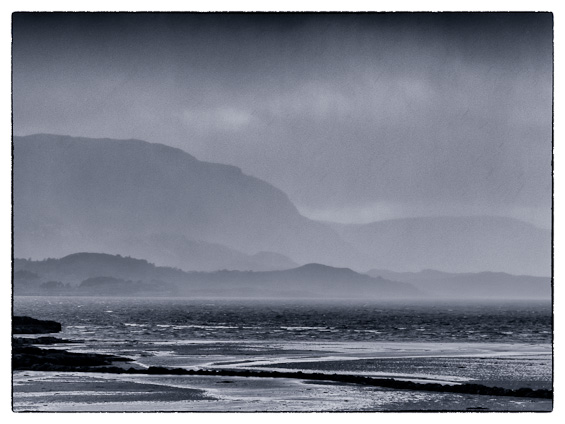 Filed under: Articles, Diary Entries
Tagged with: Landscape, Rain, Scotland