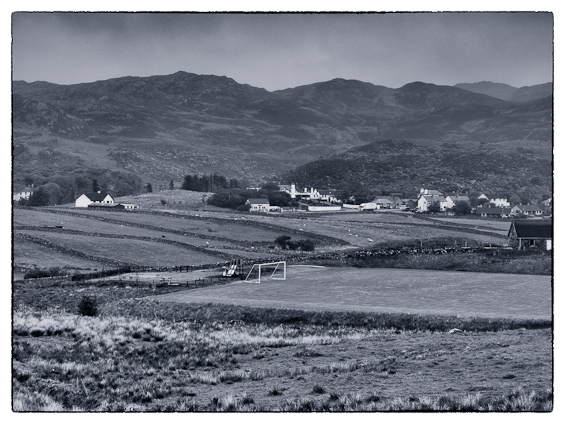 A day late we headed south and the weather didn't let us down – it rained! By now we were wanting it to, better to be able to say we had seventeen days with rain, heavy at that, on every single one of them.
From Scourie to Lochinver out to Inverkirkaig and a stop at the famous Achins bookshop. It shouldn't be there really, but it's a joy to come across across as I'd done many years before on on of my trips up here with my brother. In the middle of nowhere it's a little gem and you never come away without spending too much, but we'd not had an expensive time on either accommodation or boat trips!
On then to Ullapool, back through a dreary Assynt and on down to the Moray Firth. The change of both landscape and land usage along this short stretch from west to east is very marked and all of a sudden you become aware that you've moved from wild Scotland to Industrial Scotland.
Only one night on the Moray and we just about caught two highish tides, giving a chance of the Dolphins. They didn't disappoint although on both the evening and very early morning tides they put in brief appearances but close in to the shingle at Chanonry Point near Fortrose. So close I was forced way back with my 500mm lens, the 300mm still buckled and attached to the converter.
They were, at times no more than fifteen metres from the waters edge much to the excitement of those around in the evening. The morning was empty of folk but the dolphins were logging rather than leaping.
From here we headed south to spend a relaxing couple of days with some good family friends. A great walk from Dunblane to Bridge of Allan saw us once again get caught pout in some dramatic showers. Stirling castle became an extension of the mound it sits on. We were drenched, as we'd been for most of the trip, but we'd enjoyed every bit of it and seen it at it's wildest. We'll be back again to get those boat trips and walks and see it all in a very different light.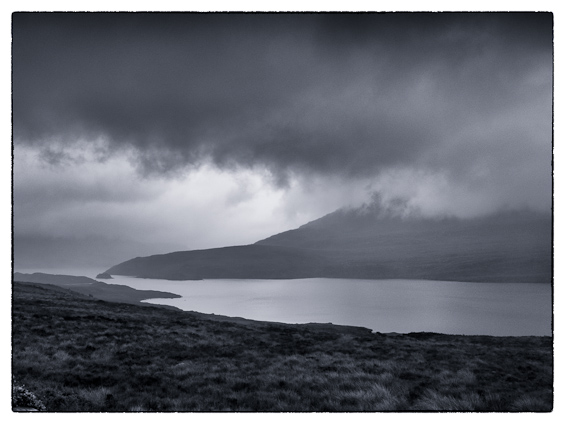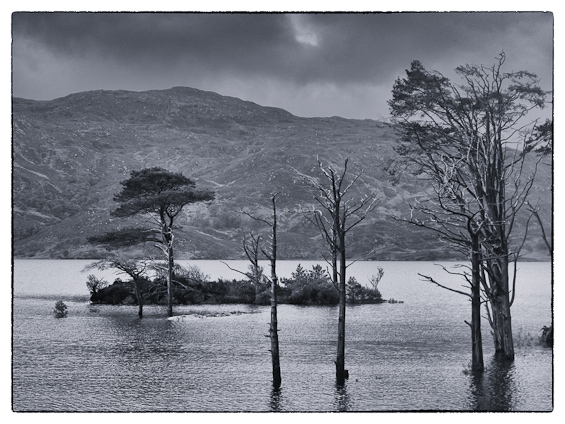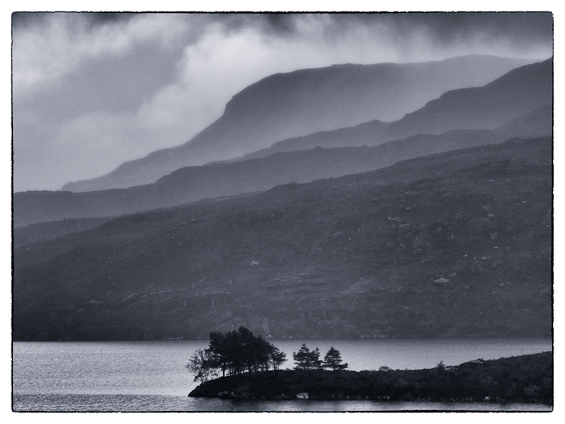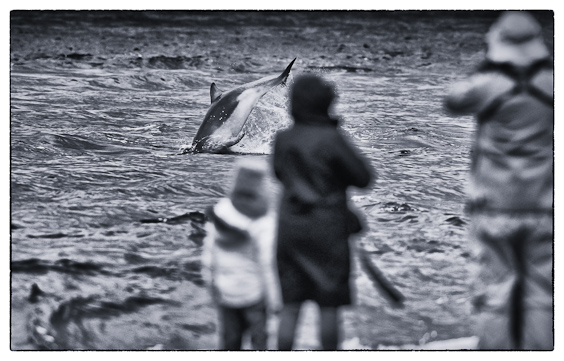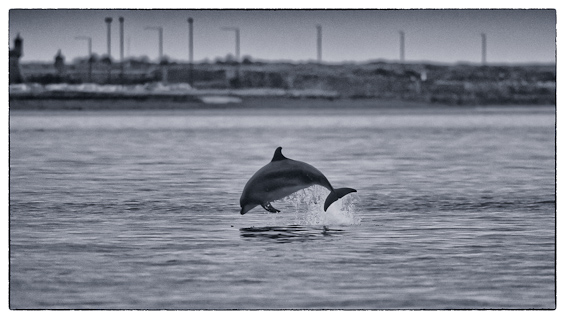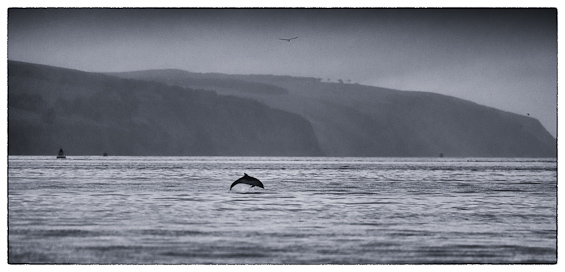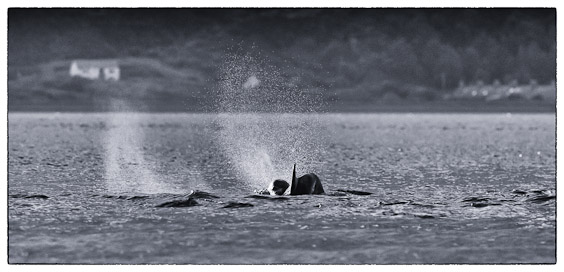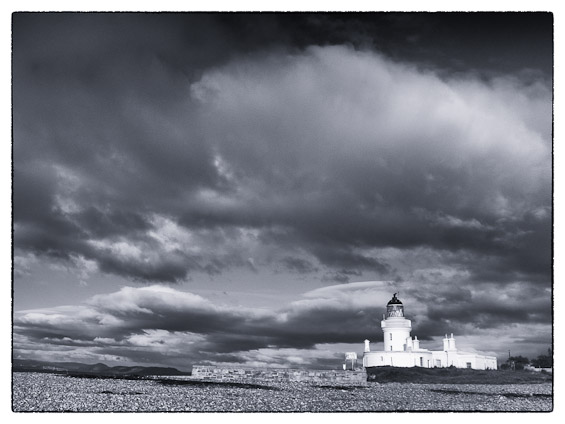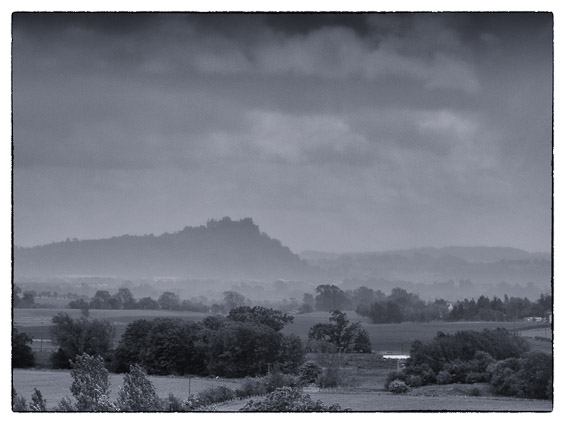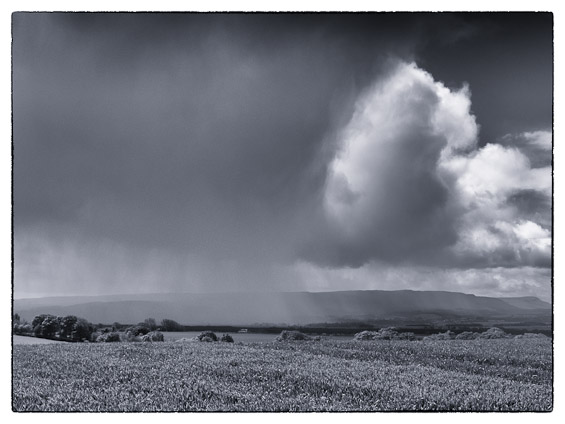 Filed under: Articles, Diary Entries
Tagged with: Landscape, Rain, Scotland