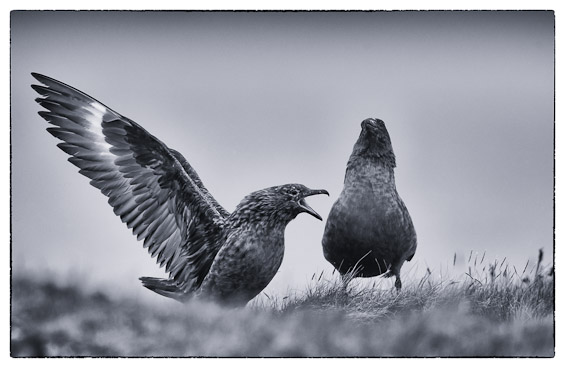 We woke to rain, nothing unusual about that, but the van wasn't shaking and it just felt stiller. Looking out to Handa was just too much, we had planned to move back south today but being opposite the island and now with the possibility that today the boat just might run, we had to give it one last shot. We could move down south a little quicker it was a chance we had to take. It had even stopped raining!
Down to Tarbet and we were in luck – about ten other folk had the same idea, I thought there may have been more with those wanting to have got on the island over the last few days backing up a little. Once on the boat, or tin tub might be a more apt description, it started to rain. It was to fluctuate all day between light drizzle and heavy showers but at least we'd made it on to one island in two weeks. It's a really dramatic place with the Torridonian sandstone cliffs rising to 400 feet on the north west side and thousands of sea birds nesting. Last time I was on the island I'd remembered the smell, the wind had changed since yesterday though and was now taking everything it had out to sea.
Bonxies, Arctic Skuas, Terns, Kittiwakes, Puffins and the rest of the likely bunch of cliff nesting birds were present. We missed the Red Grouse and no Divers were on the little lochans although two flew over giving good views. The scenery is all it's made out to be, although the views back to the mainland were shrouded in rain for most of the time.
To the south of the island on our way back from the bird colonies there was a peculiar turbulence of waters which were obviously stirring up fish as small flocks of mainly Kittiwake  took advantage.
Coming off the island we were wet, cold and tired. The walk around the island is nearly four miles and with a 500mm lens, bins, lunch and other bits and pieces we were ready for something to eat. The great thing about Handa is the restaurant literally by the side of the slipway for the boat. The Shorehouse serves freshly caught seafood from around the island and we had the place to ourselves. I had crab, Gwenda salmon and copious amounts of hot drinks! Once again despite the weather we'd had an experience and we could now head south with some contentment.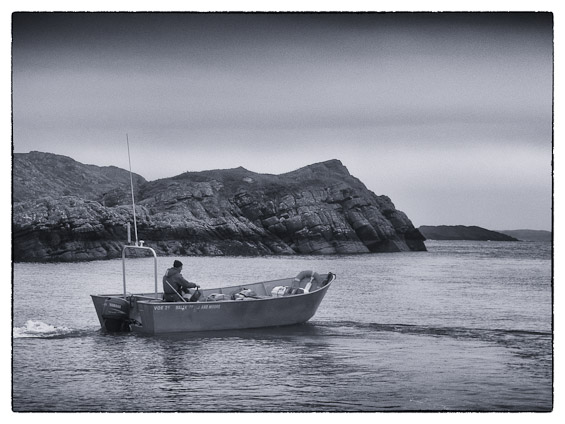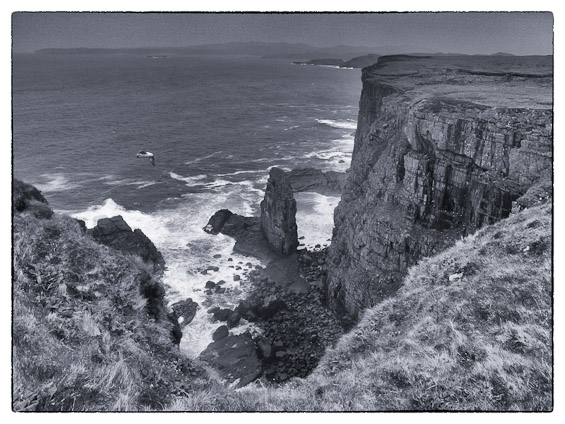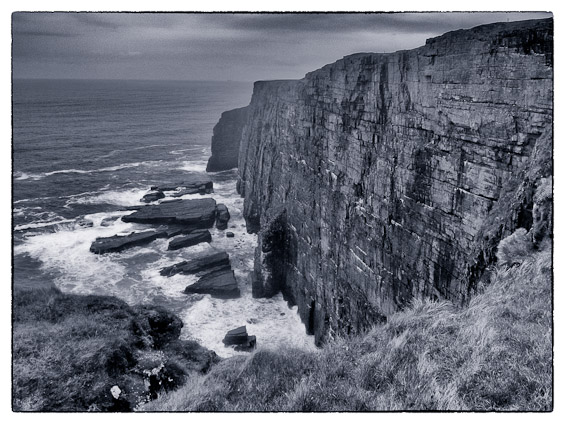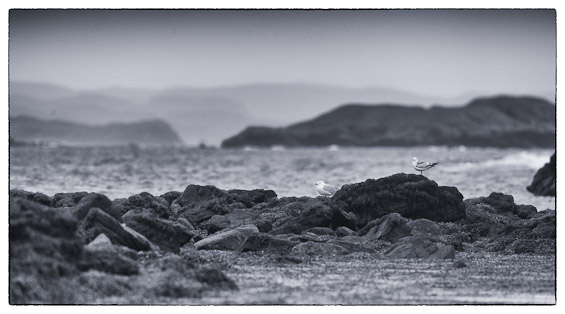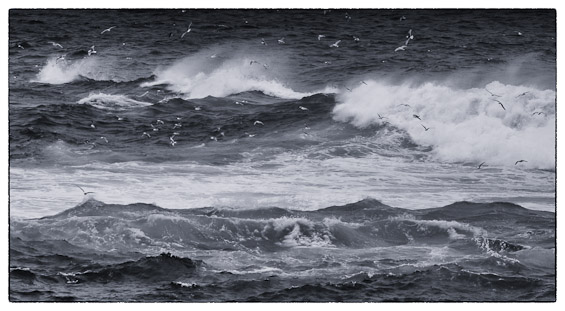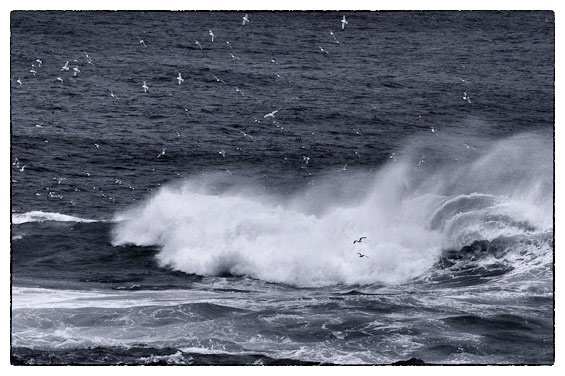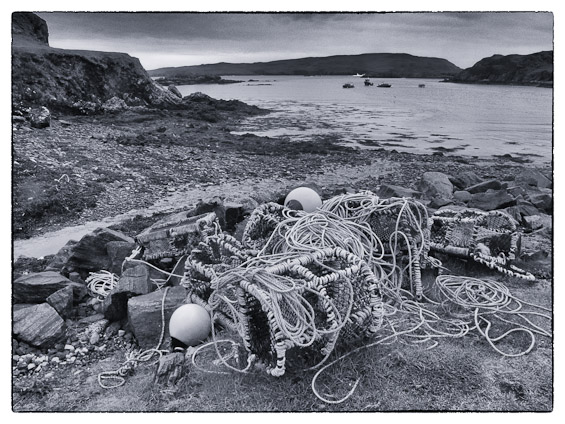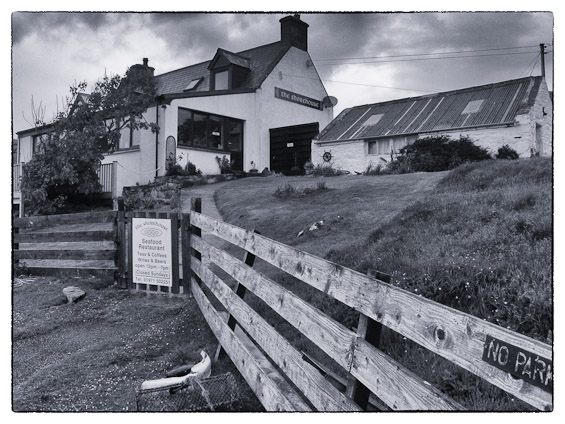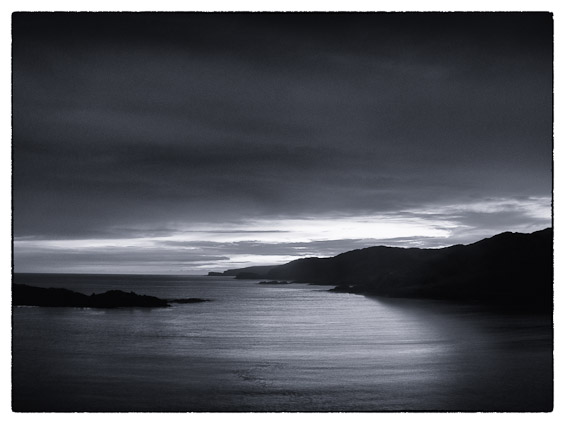 Filed under: Articles, Birds Eloquent Project, Diary Entries
Tagged with: Landscape, Rain, Scotland