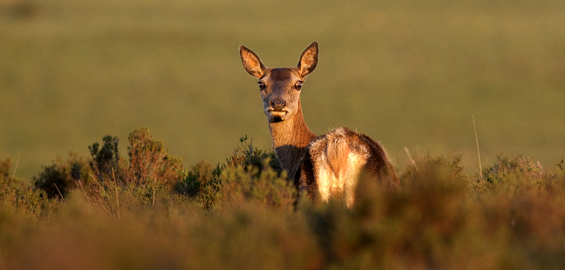 It was not the best time to see the Red Deer but with a little luck and patience we managed a few good sightings.

In the summer stags are less inclined to move into the open and when they do they are pretty difficult to approach – down wind and without breaking the horizon give the best chance. Considering there's around 3,000 of them in the National Park they're not that easy to see.
At this time of the year (June) they generally form separate stag and hind herds, although mixed and single animals are not an uncommon site. The stags here were taken from about 70 or 80 yards away. We had stalked then as slowly and as quietly as we could with all factors in our favour and still they clocked us early on. The hinds were all taken in the evening as they came down from the higher ground. We were really lucky to get a small group very close to the road on an evening which saw some very rich light. It was around 9.30pm and we were on our way back after a walk over Dunkery Beacon. They were taken from the van with the 300mm. An hour or so earlier I had been stalking a group of about 15 hinds as they slowly left the moors and reached the lower ground.
Less common are the Roe Deer, but on three separate occasions we came across a young buck and using the van as a hide (they didn't 'spook' as quickly as I had expected) it was possible to get some good portrait shots of them. The short antlers, rarely bigger than 25 cm, are very distinctive and will be shed in the autumn.
I am hoping to get back sometime in October for rutting season.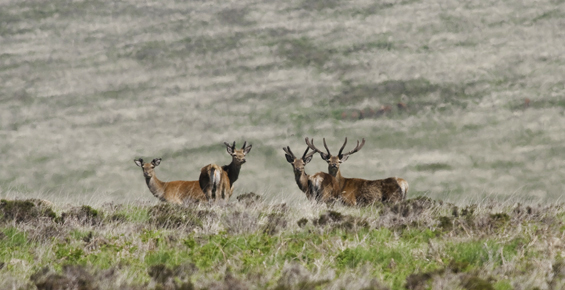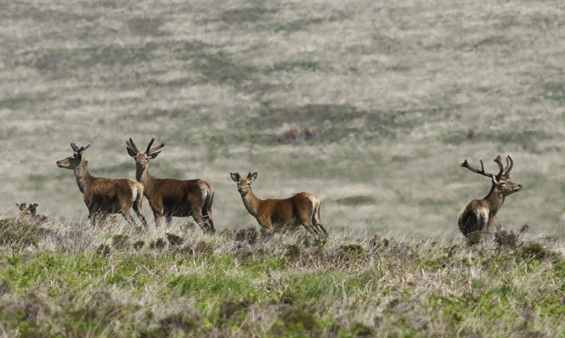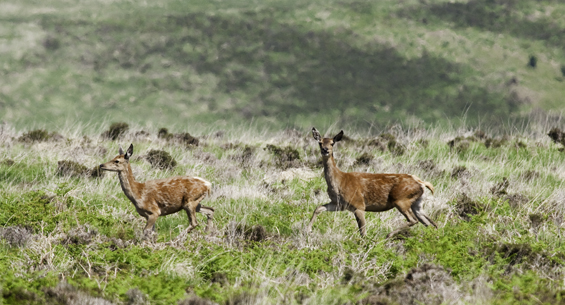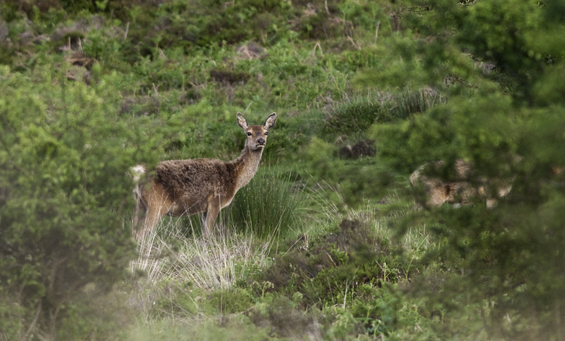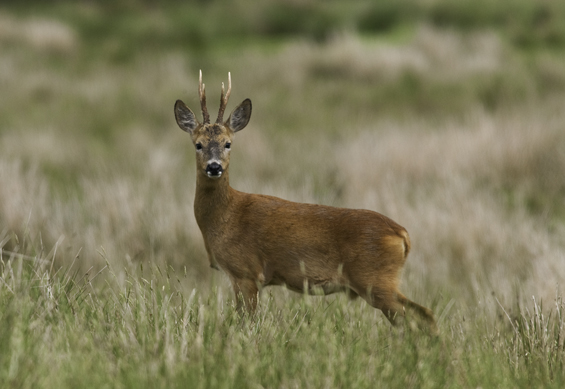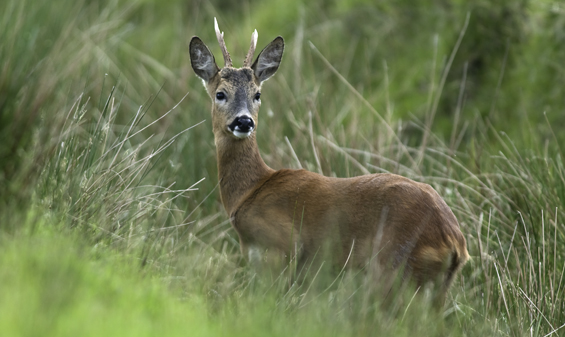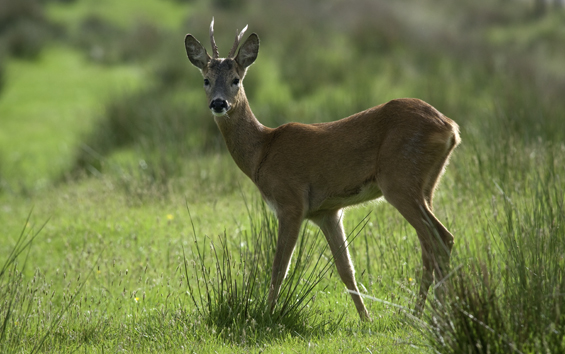 Filed under: Articles
Tagged with: Deer, Holiday