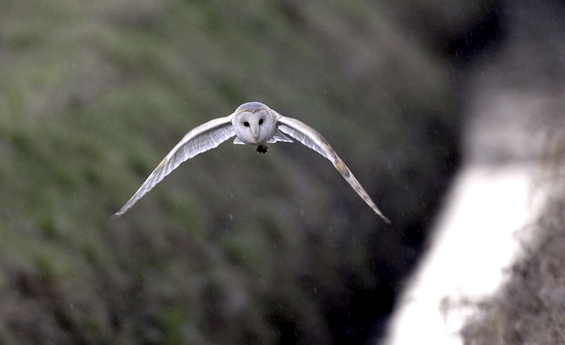 It feels as if I'm lucky when I visit the Lancashire mosses. Rarely do I fail to see the Barn Owl and more often than not it silently floats up to me before banking away down an adjacent drainage ditch. My brother, who photographed birds primarily in the era of film, has spent many hours watching without such fine sightings. He's of a mind I keep one in the van and release it each time I visit!
It was the same the weekend before last. I spent an afternoon parked up in a favourite spot that gives good over views of a large extent of the land. I arrived soon after 2.00pm and for the first couple of hours it was very quiet, but with a storm approaching. The sky blackened as the sun lowered in a clear western sky. It was a wonderful light, the sort photographers dream of, and I hoped the owl might show before the rain – or was it to be snow? Of course it didn't and the sky deposited hail! In a few minutes the farmland was lifted into another dimension by a covering of white. The light dropped and the parameters for photography were getting worse by the minute.
Just as the hail ceased I caught sight of the Barn Owl, as it plunged into the bank of one of the ditches. I moved the van to the top lane that intersects the ditch and after ten minutes it emerged and continued on it's route along the bank to within yards of me.
It's one of the finest of all birding experiences to be alone with such an enigmatic bird on your home patch. I was watching Robert Macfarlane's Wild Places a couple of nights after and his description of the Barn Owl seemed as good as I've come across,
"—– in daylight they resemble apparitions – the closest things to ghosts in the bird world – flying with a supernatural vigilance. To me they set the land over which they move alight with wildness; they pass through the air, these birds, with the silence of falling snow."
The storm clouds that had just passed then gave a dramatic backdrop to a few skeins of the Pink-footed Geese. The last hour before nightfall had proved exceptional. Perhaps next time though, the Barn Owl will fly against that black hail filled sky in that rich winter light. Or then again perhaps I'm wishing for just that little too much!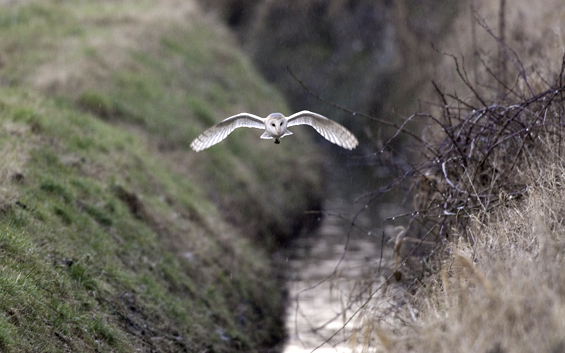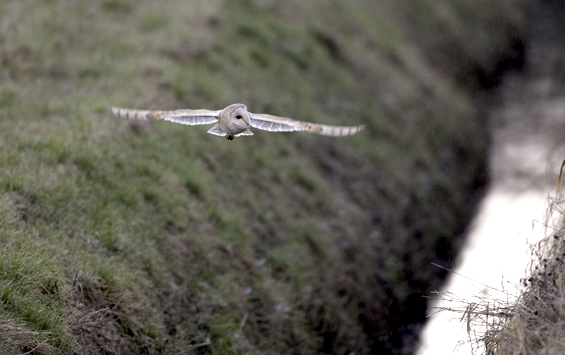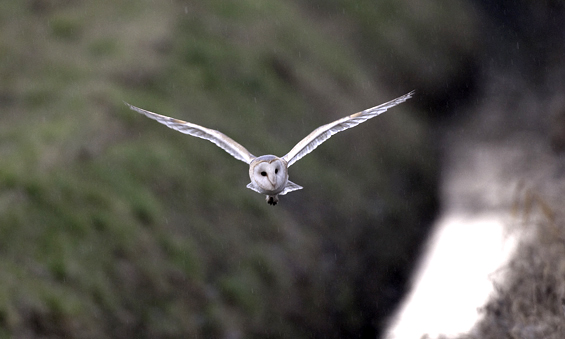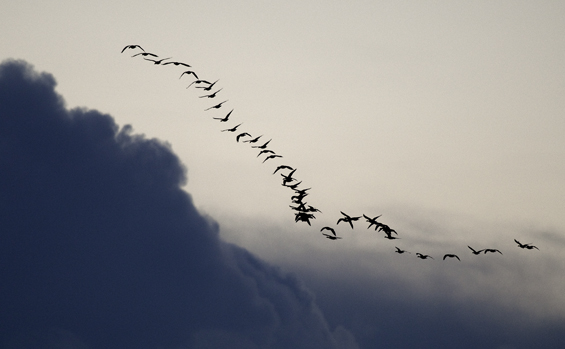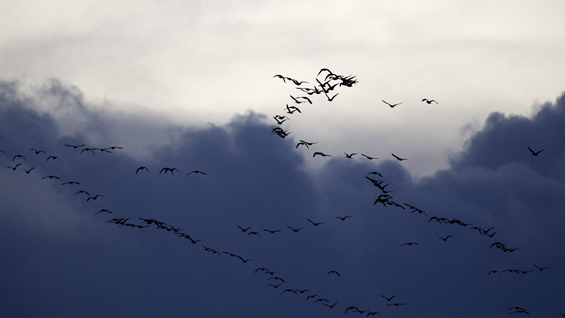 Filed under: Articles
Tagged with: Species