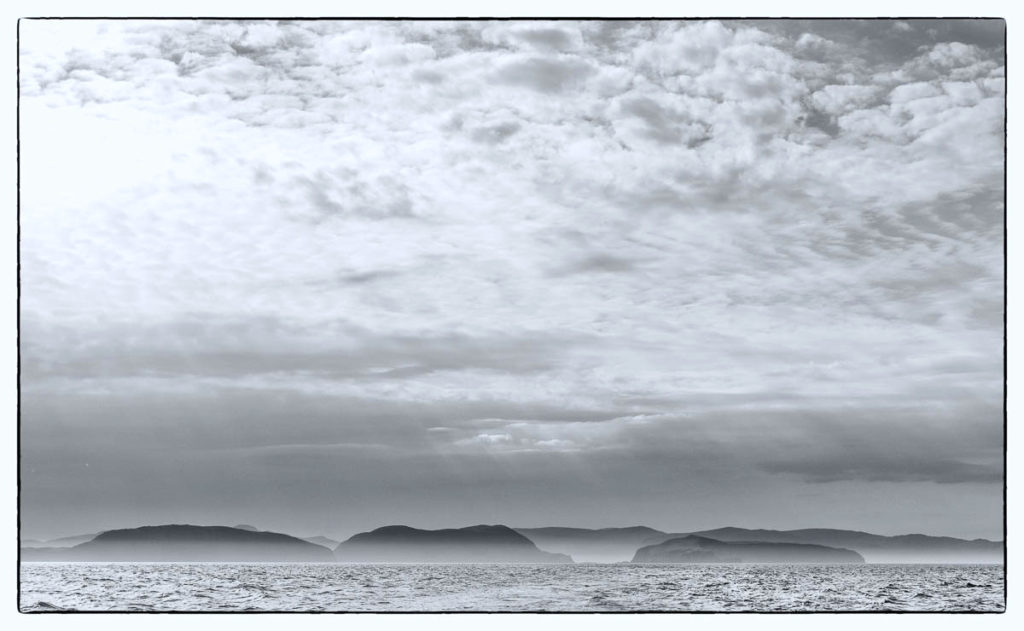 Sea Room
After reading Adam Nicholson's love letter to the Shiants, Sea Room, these islands had drawn me to them in a way that islands have a habit of doing. I'd caught sight of them from the Kylebrahn a couple of years ago as we sailed across the Minch from Skye to Lochmaddy. We were now in striking distance having spent some time exploring the area and peninsulas around Gairloch.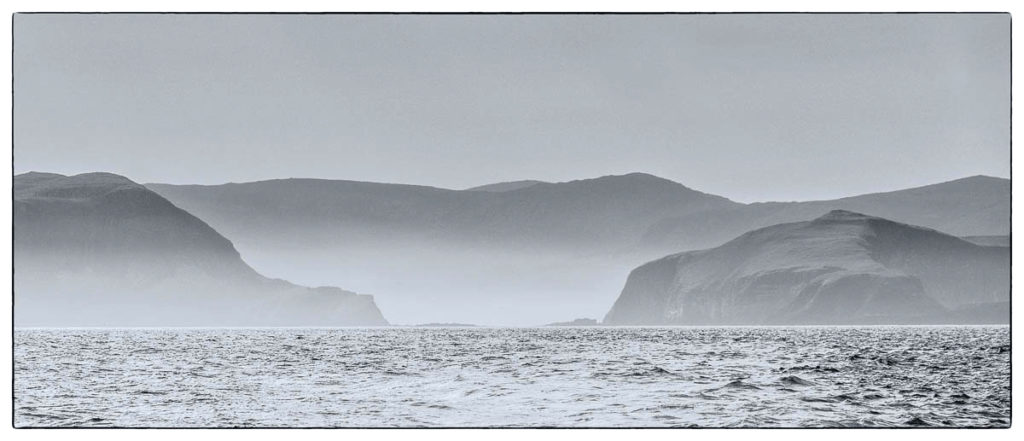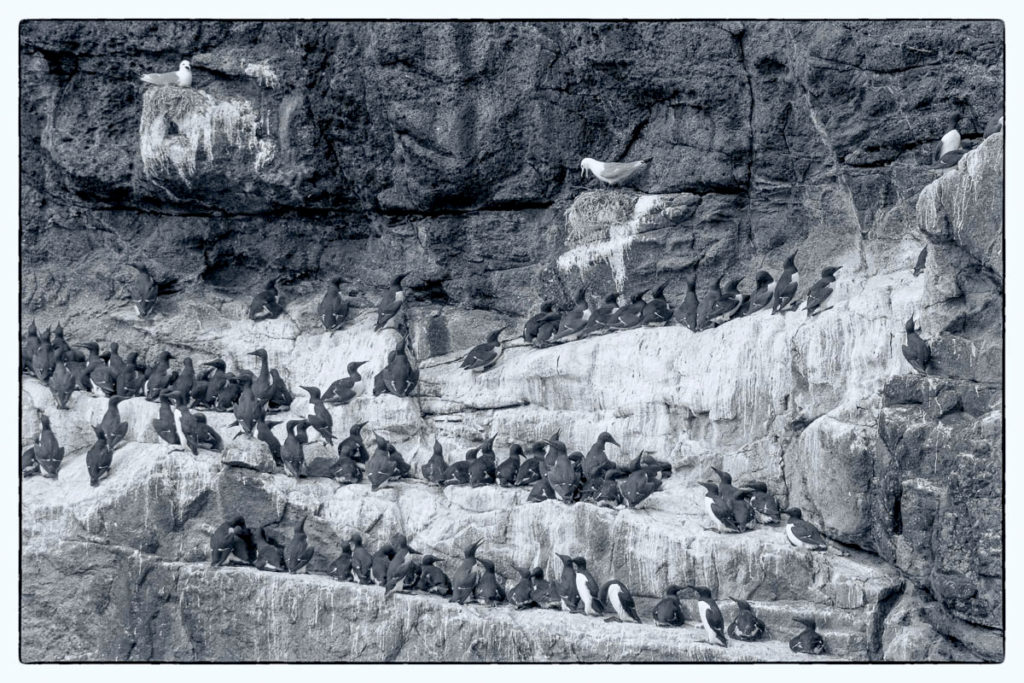 But striking distance doesn't always guarantee getting there and we had to extend our stay in the area by a few days before the weather changed in our favour. The Islands are closer to the Hebrides than they are to the mainland so the day trip from Gairloch was going to take a couple of hours. There are three main islands making up the group, Eilean Mhuire, Eilean an Tighe and Garbh Eilean and a series of small skerries due west from the main group making up the Galtachen.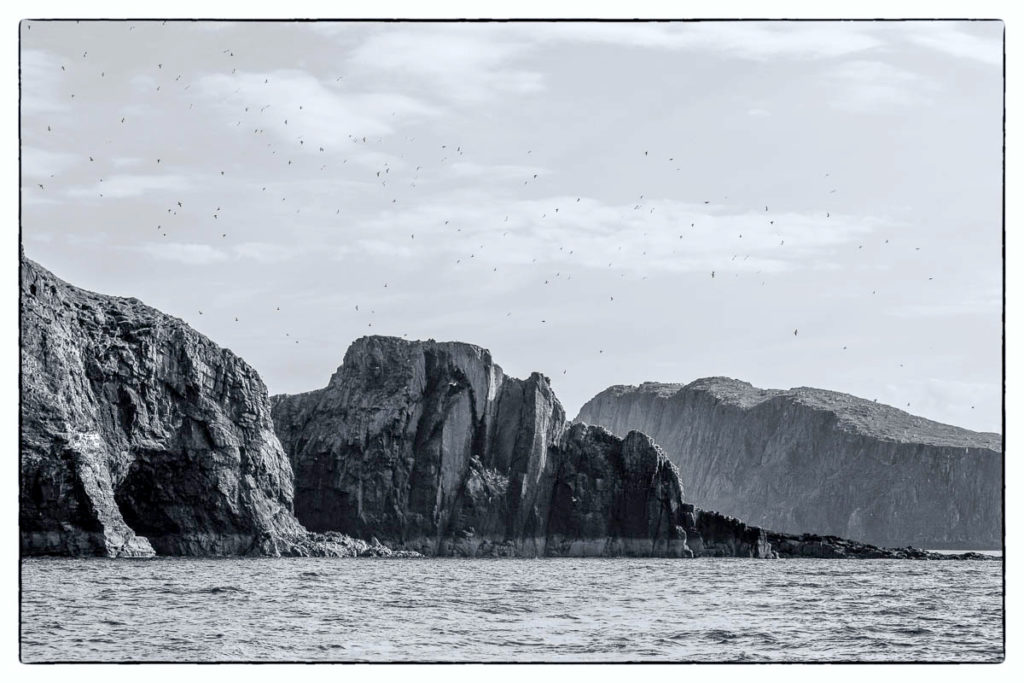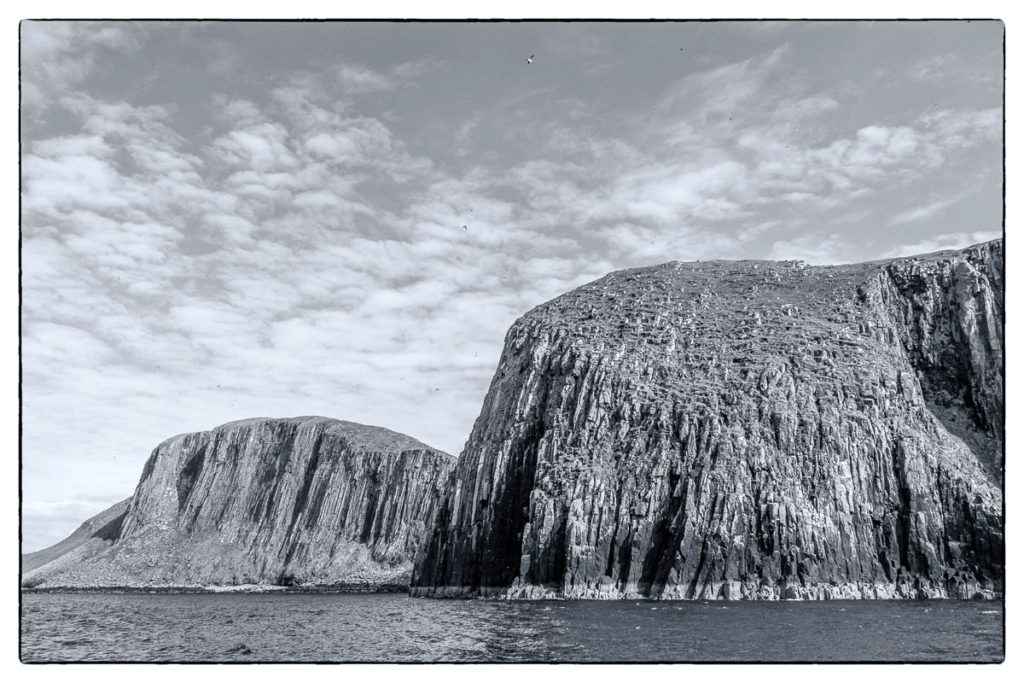 They are wild, and one of the best places to see basalt pillars similar to those of the Giant's Causeway, but these are bigger and more imposing than at Staffa. During the summer months they are host to huge numbers of seabirds with the Puffins dominating along with an impressive supporting cast of Guillemots, Razorbills, Kittiwakes, Fulmars, Shags, Great Skuas, a few pairs of Black Guillemots and now at least one pair of White-tailed Eagles.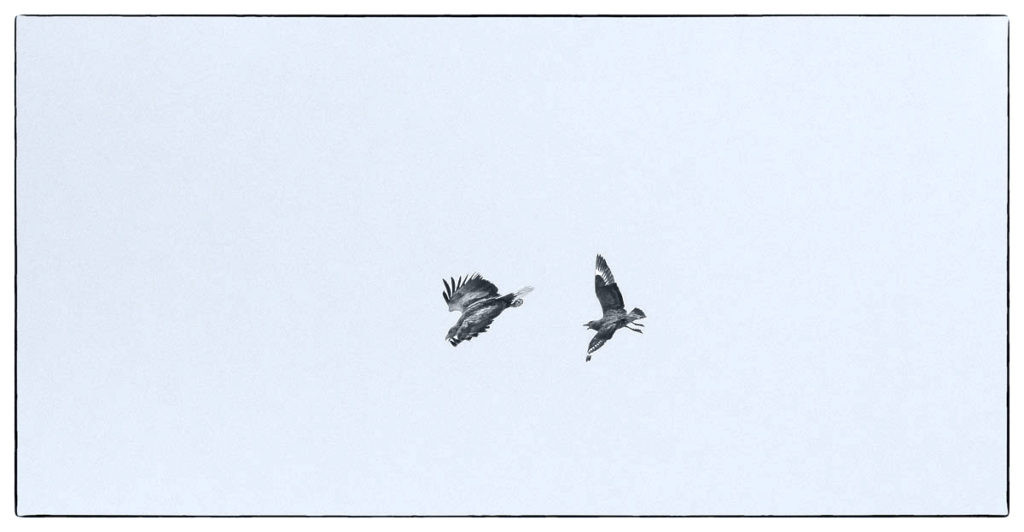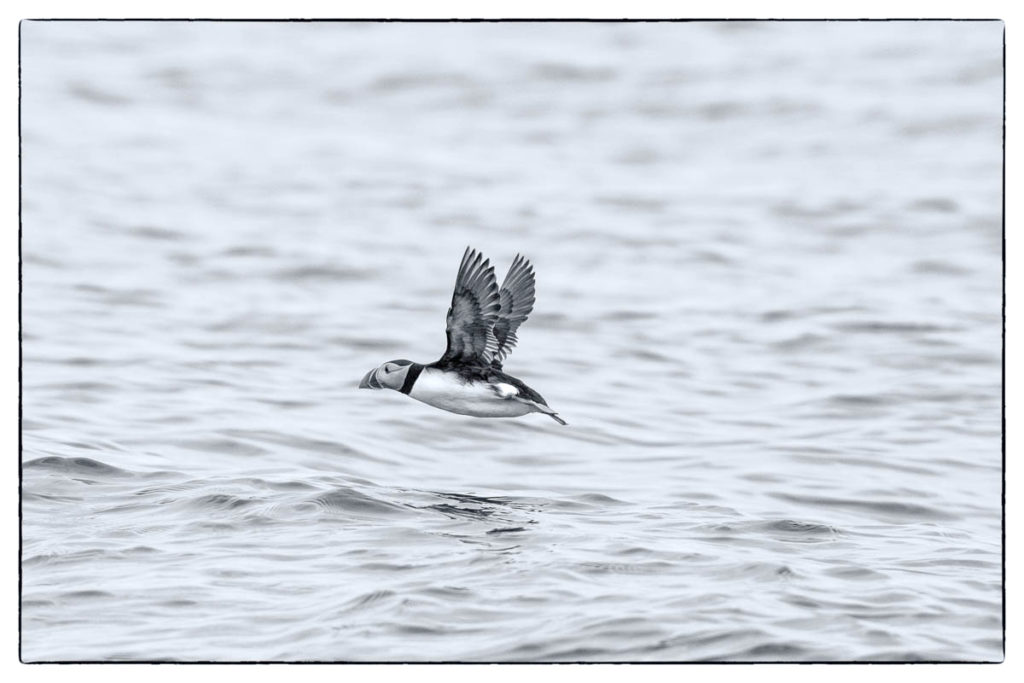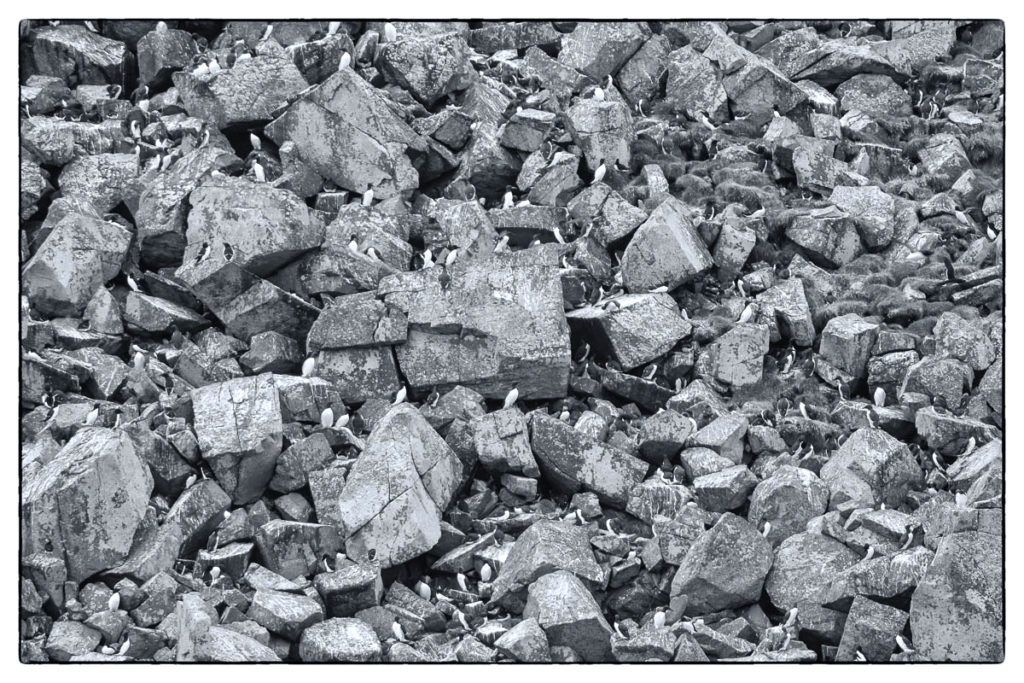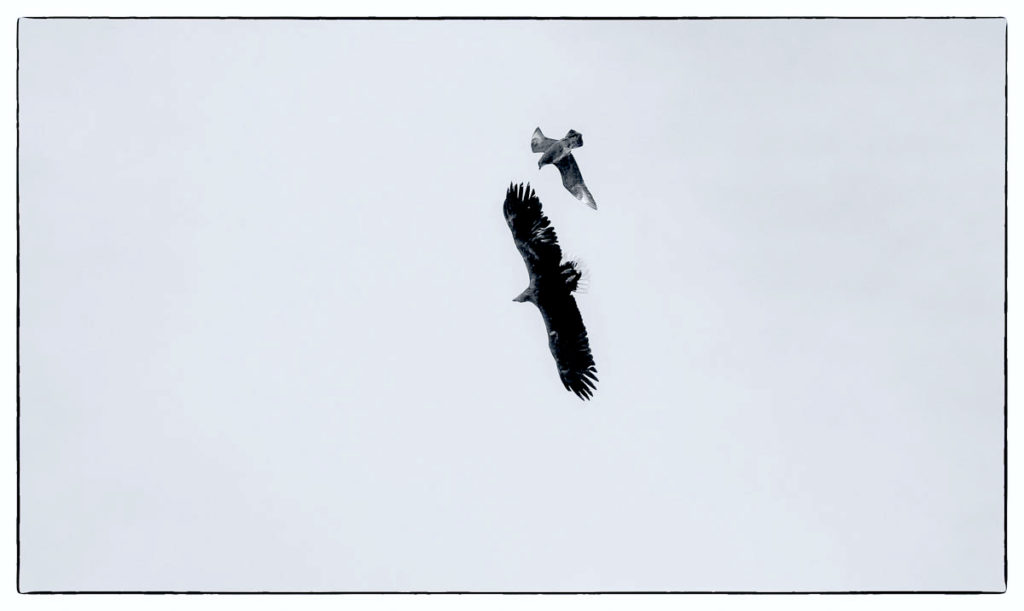 These are outliers, raw and elemental and have provided inspiration for some very powerful etchings by Norman Ackroyd and paintings by Liz Myhill. In these works weather dominates and although we were experiencing it in a calm state it still felt threatening. In Adam Nicholson's words,
The Shiants' temper is like a child's; unbidden, unexplained rage; sudden quiet; a new paroxysm as total as the one before.
The islands are uninhabited, but it is possible to stay over in a small bothy but with no electricity, loos, and arrangements having to be made with local boatmen. We didn't land, maybe one day, but we had time around all the islands, enough time to take in the extraordinary scene of a world of birds and wild landscapes: a Great Skua mobbing a Sea Eagle; a Black Guillemot picked out among thousands of their more common cousins; Puffins nesting on the green slopes and among broken rocks that poured into the sea; a Storm Petrol skimming low over the waters. Common Dolphins and Porpoise joined us on the way over and on the way back we had a couple of brief sightings of a Minkie Whale.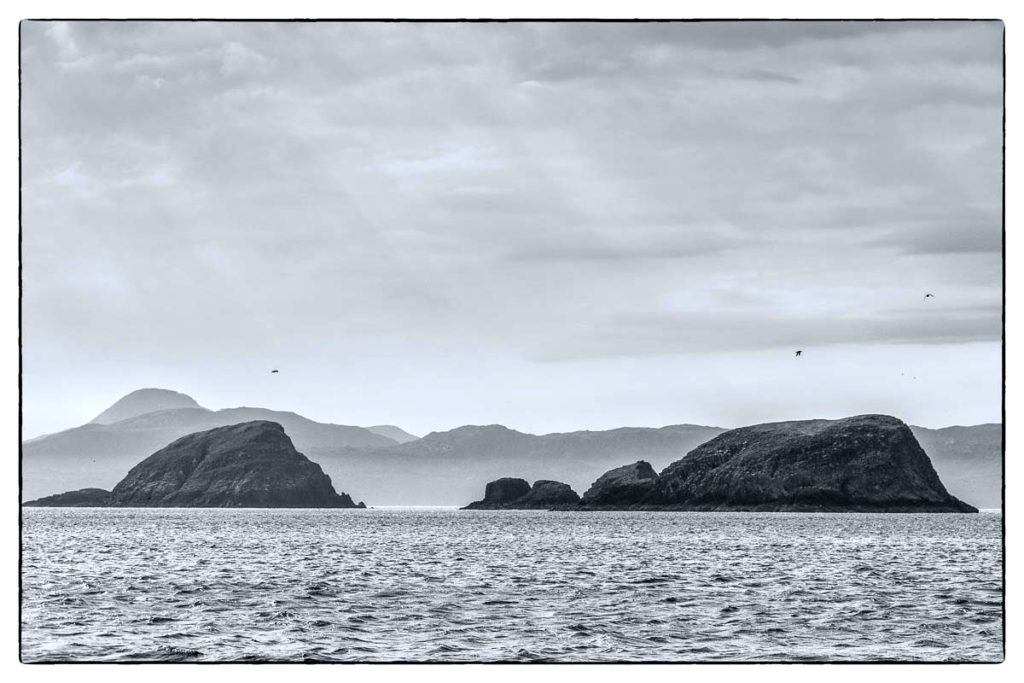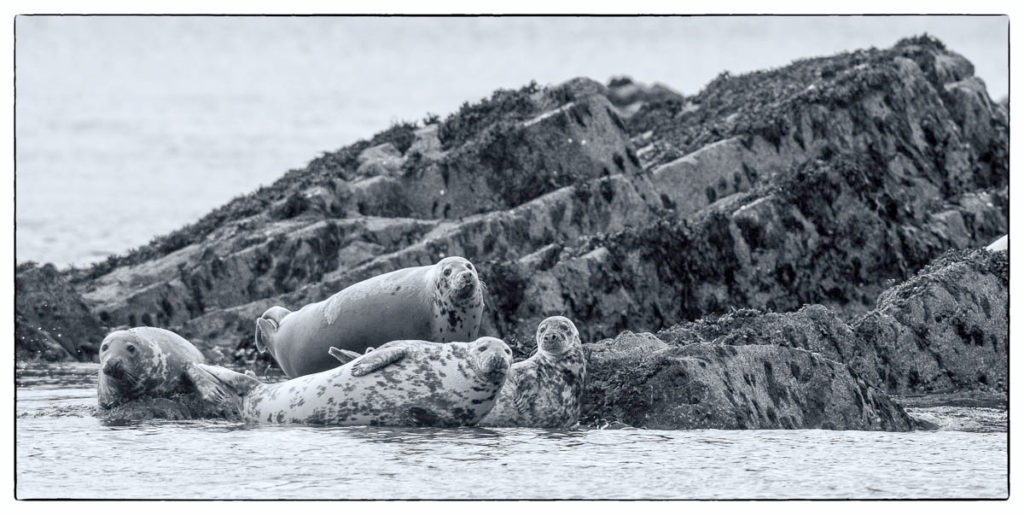 The non native black rat has caused problems over the years, but the Puffins have held their numbers unlike at other islands. Adam Nicholson stated that he thought the islands would never be free of them but a recent two year eradication programme appears to have met with success and there is hope that the islands may see the re colonisation by Manx Shearwaters and Storm Petrels.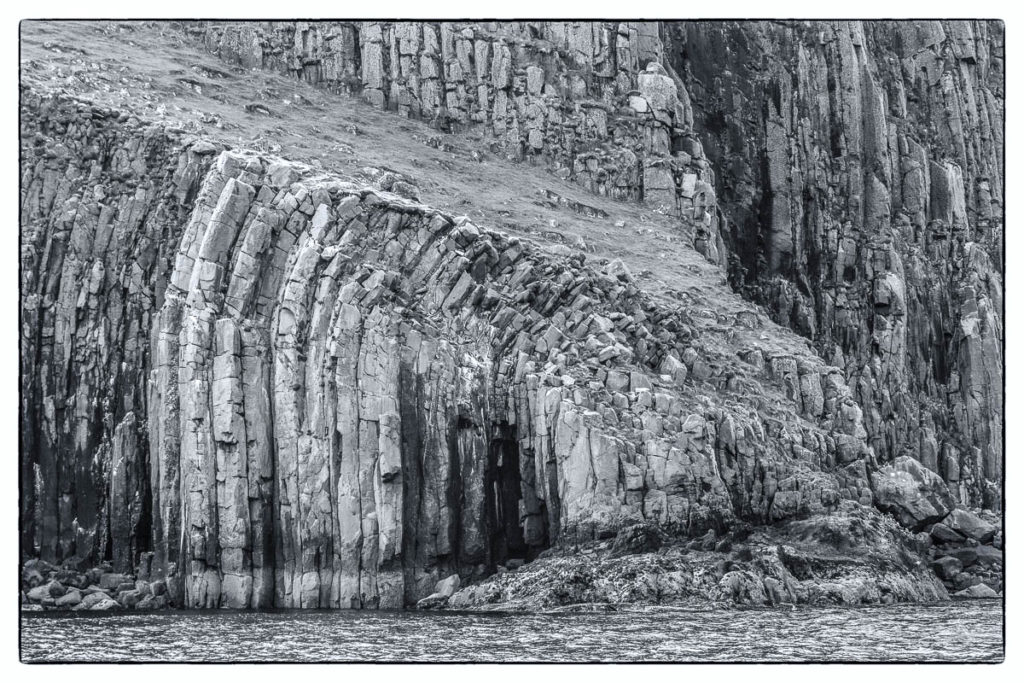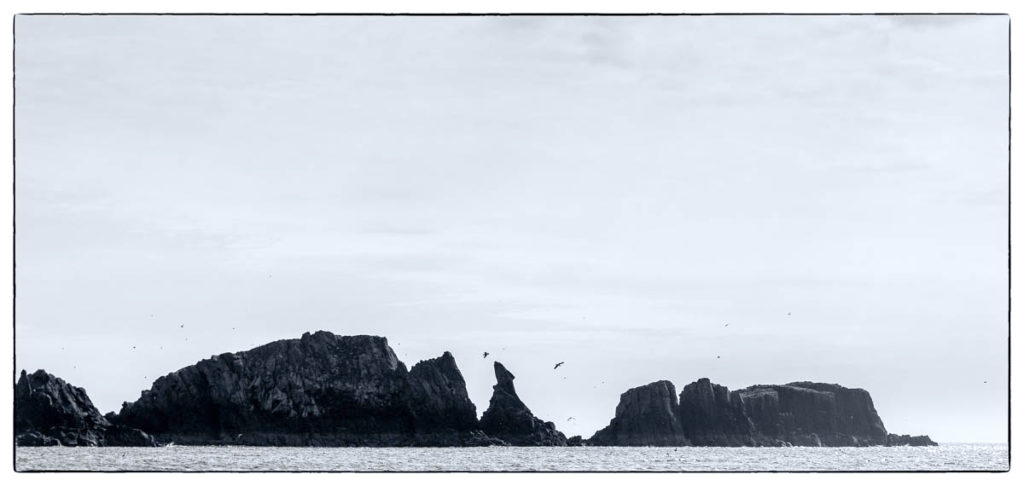 We were told of the Blue Men of the Minch who are said to lure sailors to their deaths, living in the underwater caves in the Sound of Shiant they are merman like creatures and many sailors still don't like passing through these waters. It's easy to see how in such dangerous waters such myths become powerful and are not easy to ignore.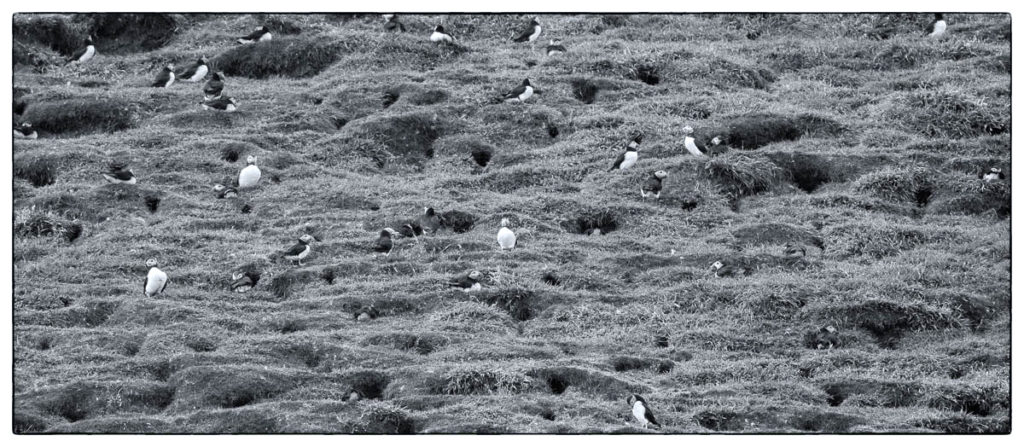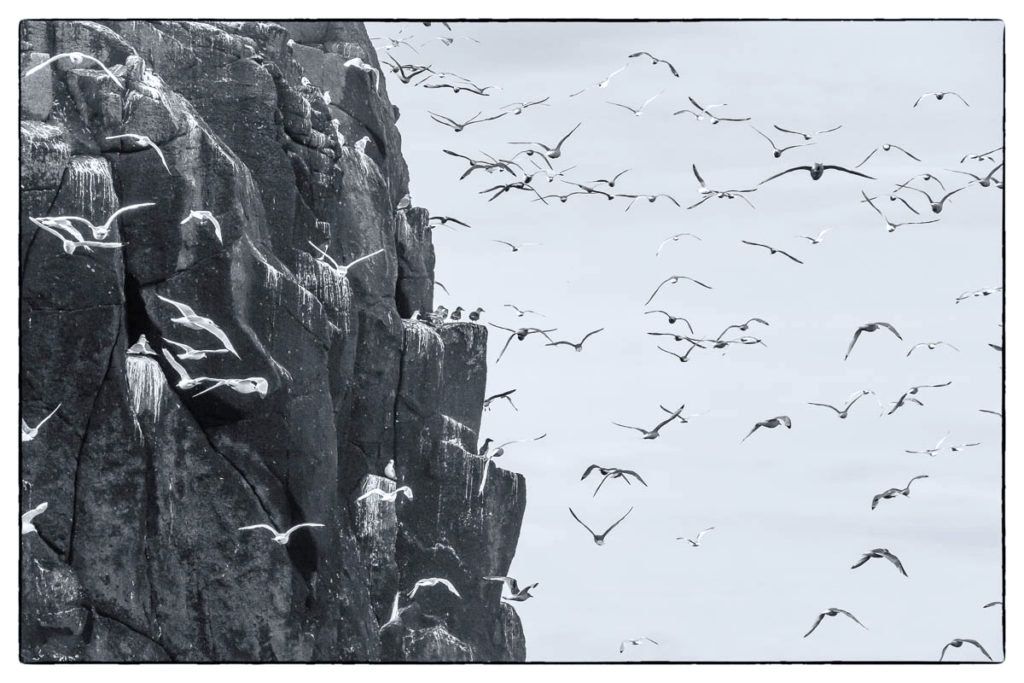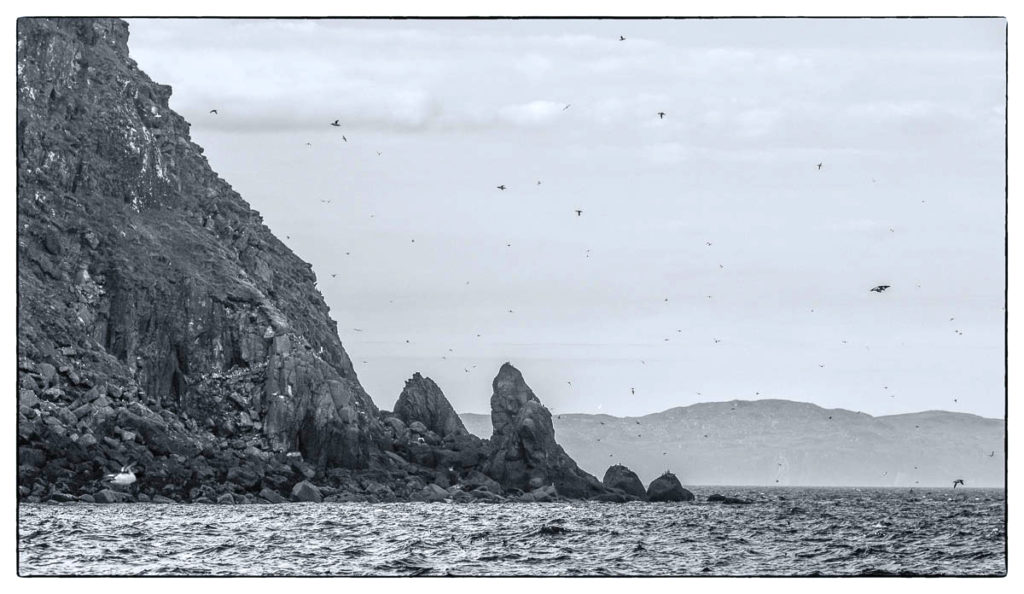 Gairloch Marine Wildlife Cruises took us over and unlike boats that cram folk in, they take a maximum of ten, allowing for bags of room to move freely about the ample deck space. You're not boxed in as we were on trips to the Farnes and have been around the islands of West Wales. The skipper Ian is a marine biologist and knows his stuff. I'd recommend them one hundred percent.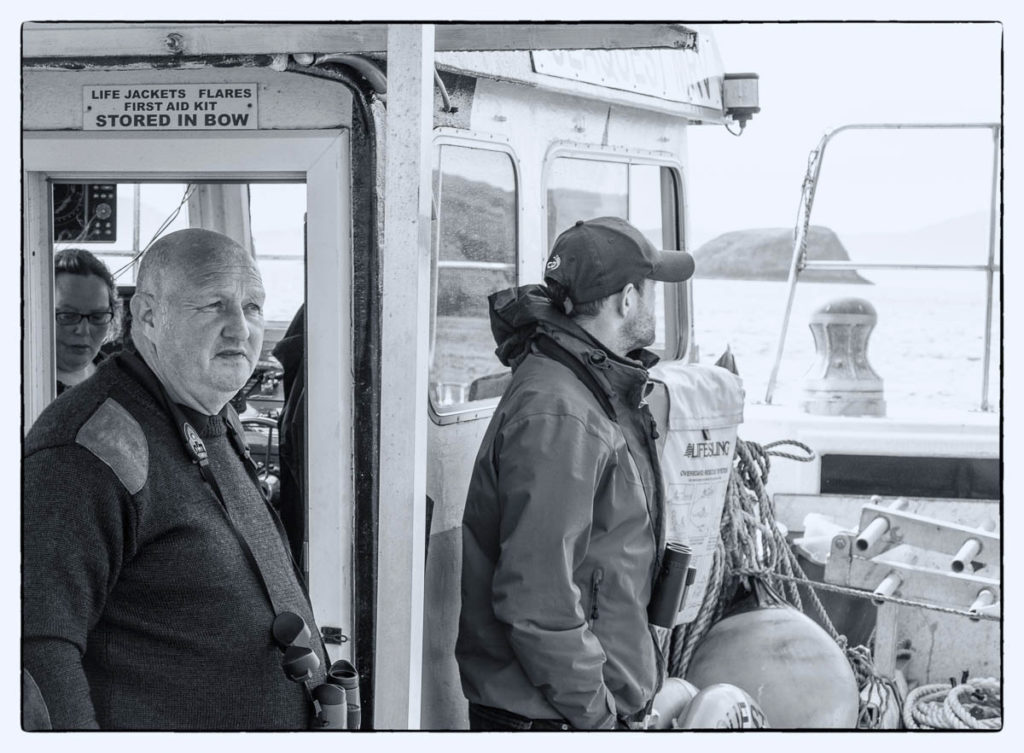 I've visited many islands, stayed on a few but these offered something quite different and for those wanting more, much more I would say immerse yourself in Searoom, 'the story of one man, three islands and half a million Puffins'
Filed under: Birds Eloquent Project