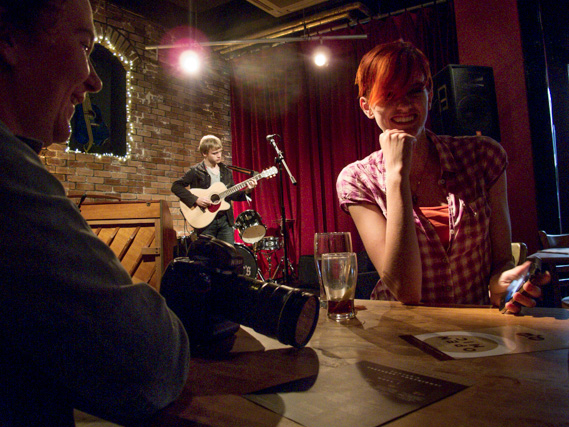 The new academic year has started and our first year students are involved in a number of photography shoots during their induction week. Today saw a collaboration between the music and photography courses that are run at the Atrium.
The event was held at Porter's bar, situated under the Big Sleep in Cardiff and saw music students performing small sets and our students photographing the event.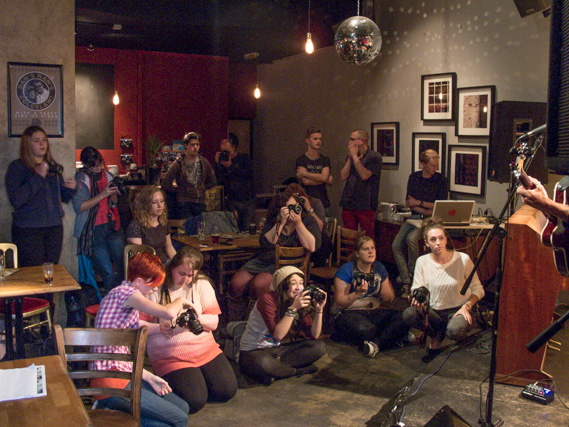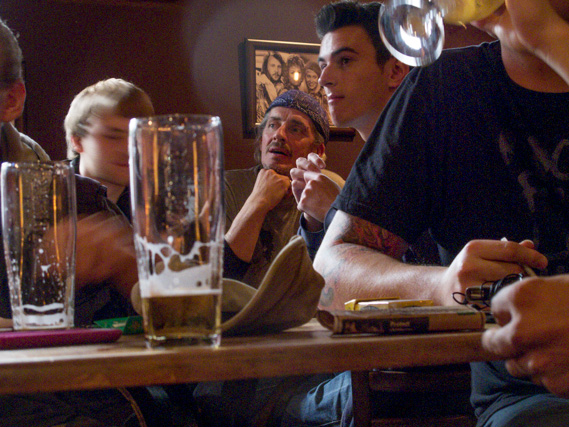 Polly Thomas, an ex student from a number of years ago, who is now working as a band photographer began the day with an illustrated lecture showcasing her wide ranging folio of band work. She also looked at practicalities of band photography, working for agencies and some of the technical aspects that need to be mastered for undertaking such work.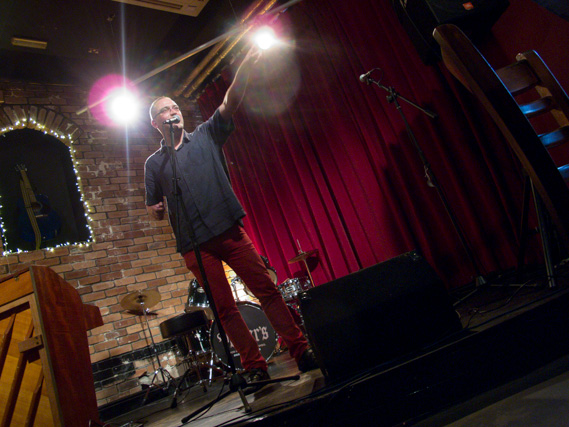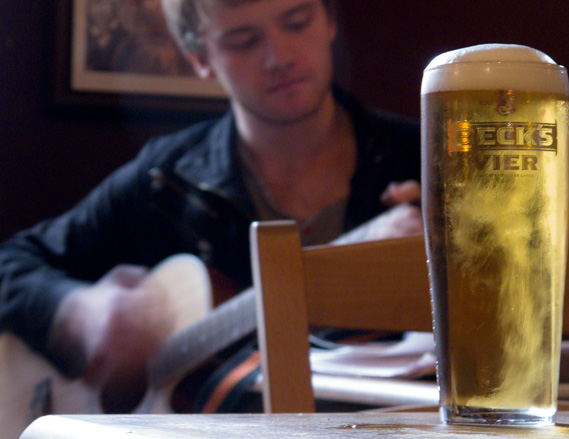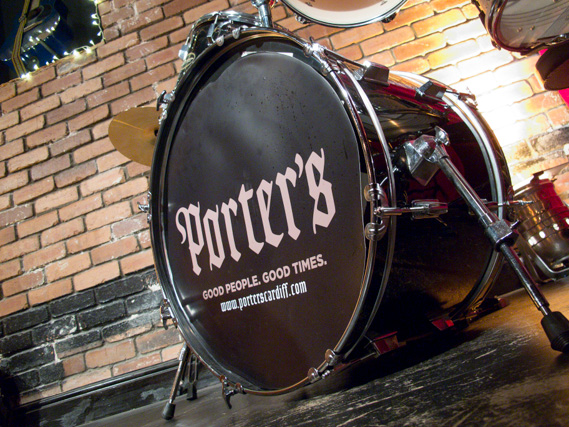 The students then had the chance to put what Polly had been talking about into practice. It was also a good chance for students and staff to get to know each other and for the students to begin to produce work from day one.
The only way to become a good photographer is to do it. Practice it as if you were learning a musical instrument. Do it every day and as Polly stated in her last slide of her lecture – love what you do.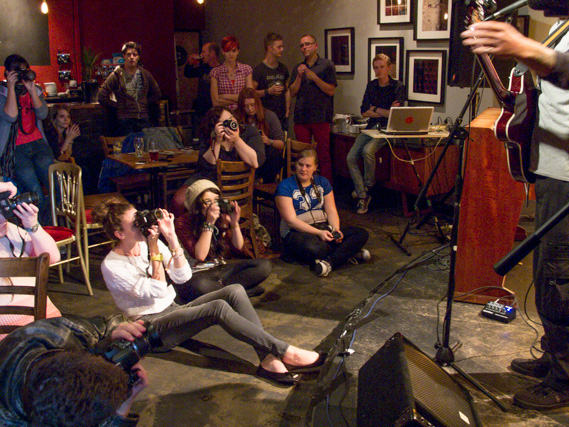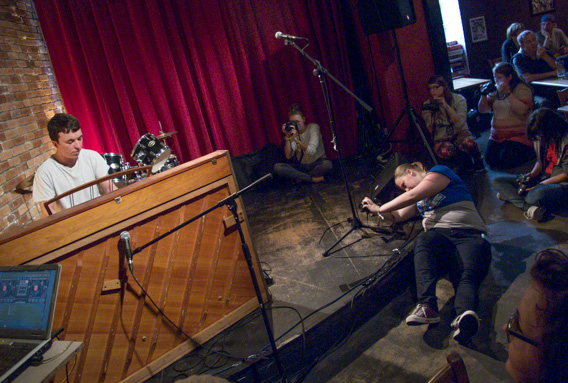 The rest of the week will see them at the Brecon Beacons, photographing a fashion event in Cardiff and on Saturday the photojournalists will be producing a documentary piece of work at the Elvis festival in Porthcawl.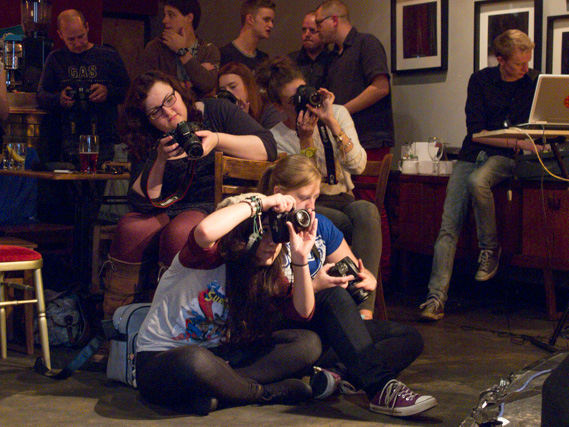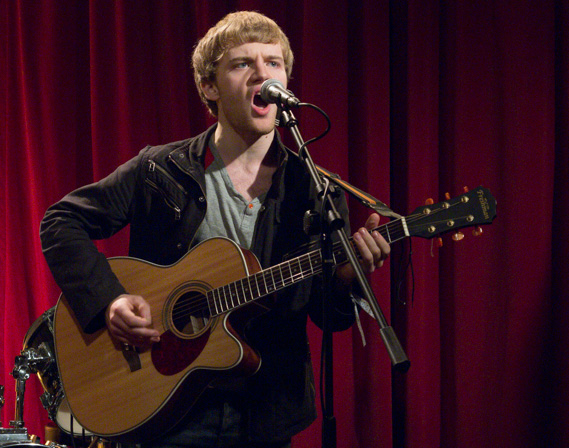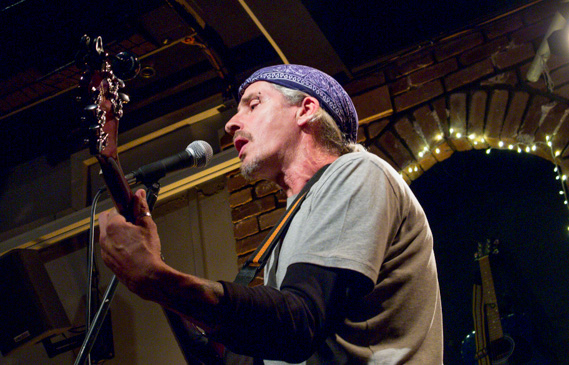 Filed under: Articles
Tagged with: Band Photography, Courses, Documentary, Students