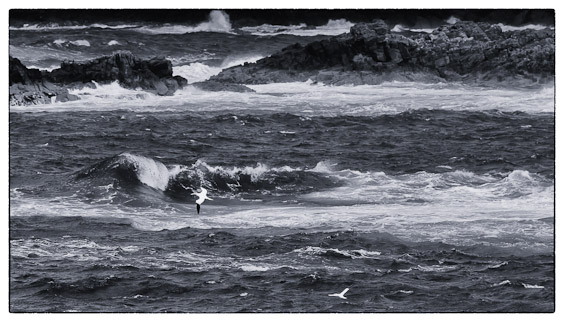 We knew that Handa was a 'no goer' today but we still went down to Tarbet where the boat leaves from in more hope than anticipation. Met the boatman coming back in his van, "not a chance today, tomorrow not looking good either"
A Great Skua feasting off the remains of a Guillemot gave some consolation and Red-throated Divers off shore were showing well. We'd started the day by photographing Gannets in Scourie bay from our van. I'd been trying to work them in the broader context of the rough seas we'd been experiencing over the last few days and it was beginning to work. In such conditions it's really difficult to hold the 500mm steady and have the flexibility to find and the follow them. I generally worked with the monopod with occasional forays with the tripod but always fighting the elements.
From Tarbet we headed north through Laxford Bridge and on to Kinlochbervie, taking the road out to Sheigra we lunched looking out to, well nowhere really. The fetch here is one of the greatest in the Atlantic. Next stop Greenland and Canada! The sea was wild by now and we were glad not to be facing being pulled off Handa early, as had happened a few days back.
Back in the evening to more heavy showers and a bit of a heavy heart as we realised we wouldn't make Handa after all. We had to head south in the morning, 662 miles from home, our destination tantalisingly close and easily seen from the back window of the van made for a bit of a melancholic night.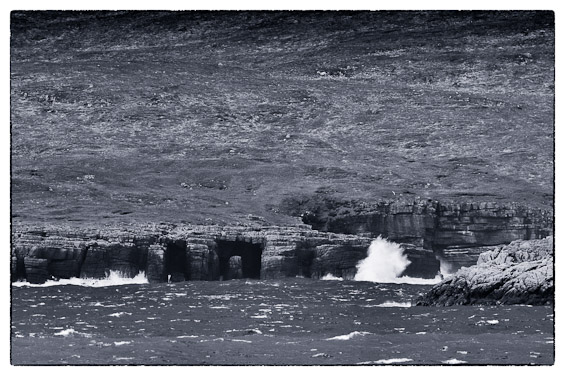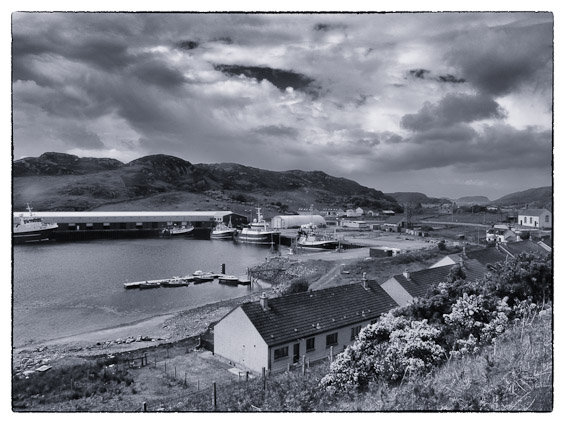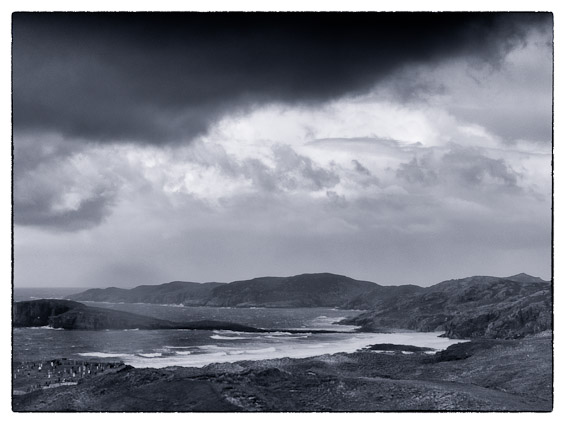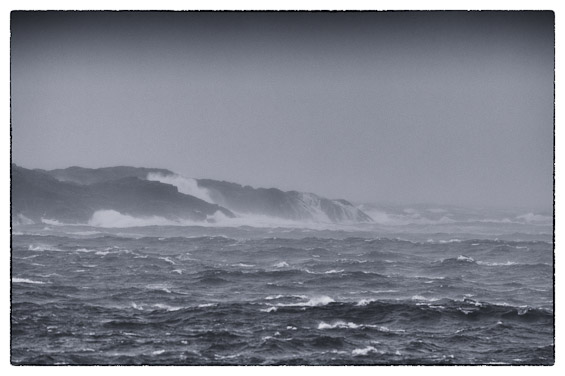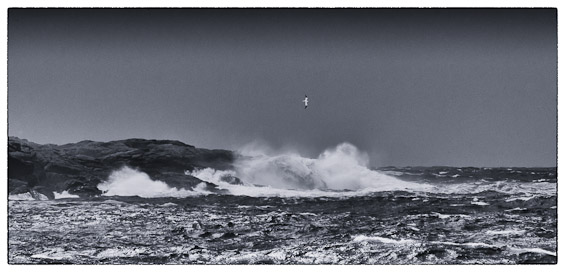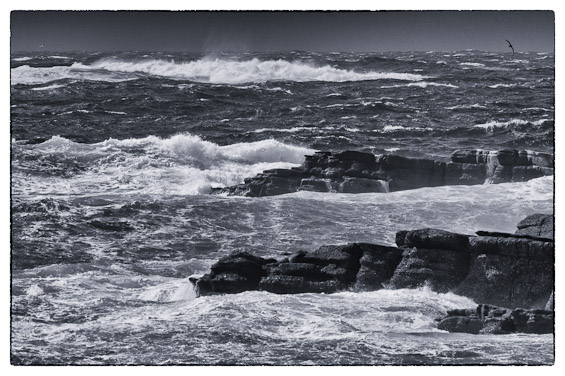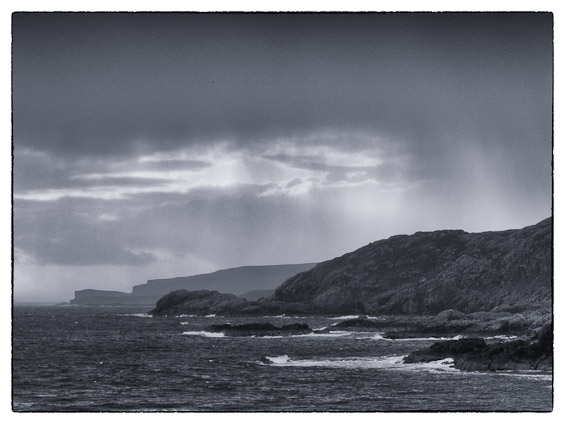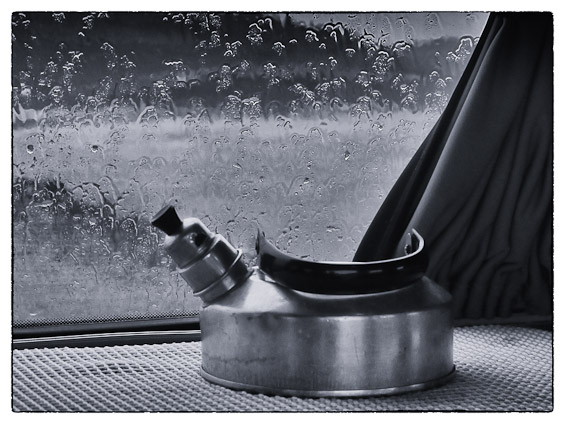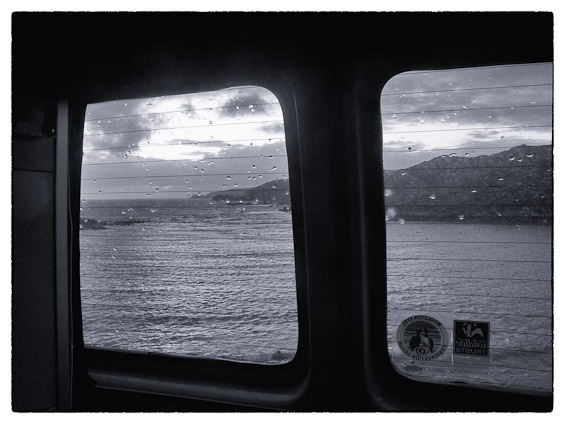 Filed under: Articles, Diary Entries
Tagged with: Landscape, Rain, Scotland