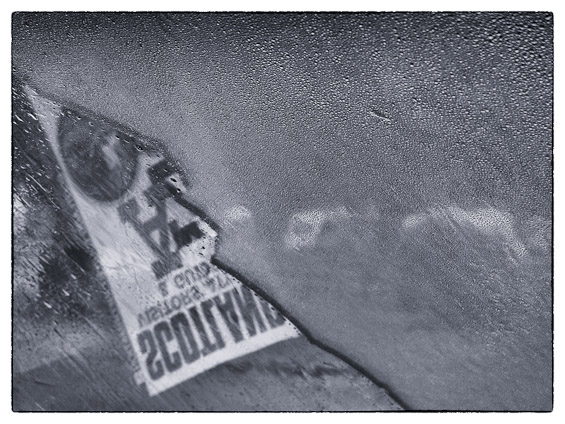 The next series of posts will all be about time we spent in Scotland during may of last year (2011) We had chosen to visit the high North West in May for a number of reasons.It's generally reckoned to be midgeless, quiet, good for birds and wildlife and the most favourable time for weather that gives a clarity of light with fine visibility. On all those counts it never delivered. Birds were few and far between, in two weeks we didn't see a single deer let alone anything else in the mammal line, the midges showed up earlier than usual and visibility was, on the whole, very poor! The Met Office weather summary for the time we were up in Scotland says it all.
After a dry and sunny first few days, the weather was unsettled with rain or showers and some strong winds at times. The mean temperature for the month was 0.7 °C above the 1971–2000 average. Rainfall was well above normal across most areas and it was particularly wet in the west and north, where well over twice the normal amount was recorded. Some stations here had a record wet May; at Stornoway airport it was the wettest in an 80–year series. It was the wettest May generally across Scotland, in a series from 1910. It was a dull month along the west coast, but somewhat sunnier than normal towards the east.

The 15th and 16th were cloudy with rain at times, heaviest in the north–west. From the 17th to 19th it was bright and showery, the showers more frequent and heaviest in the north and west. It was also windy, reaching strong to gale force in the north. Heavy rain at first on 20th, then brighter with showers, frequent over western areas and some heavy and thundery.

The 21st was dull and wet in most places, through drier in the north–east. The heaviest rain was over the west Highlands, where totals of over 25 mm were widely recorded each day from 19th to 23rd. The 22nd was a bright, blustery day with sunshine and showers.

Severe gales became widespread causing disruption to transport and power lines, with reports of fallen trees in many areas.

It was bright and breezy on 24th with occasional showers, but more frequent in the north–west. Starting bright in the east on 25th but cloud and rain spread northwards and eastwards to all parts. Cloudy with outbreaks of rain on 26th but brighter showery conditions spread into the west later. The rather cloudy conditions continued on 27th with showers or spells of rain. Rain soon cleared on 28th then it was bright and breezy with scattered showers.

Met Office May 2011 Round up
Something of a theme developing here. We had seventeen days in Scotland and not one was free from heavy rain. I've been many times   before, had mixed weather (you kind of expect that) but nothing as prolonged as this.
It felt at times as if we were moving through a grey corridor. Knowing that we were passing through some of the most dramatic landscapes in Scotland and seeing absolutely nothing of it, didn't make it any easier. However, and there's always a 'however', we saw a dramatic side of this wild landscape and had glimpses of extraordinary light, and a couple of moments that will stay with us for the rest of our lives!
This first set of images takes us from Glen Nevis up to the 'Five Sisters of Kintail'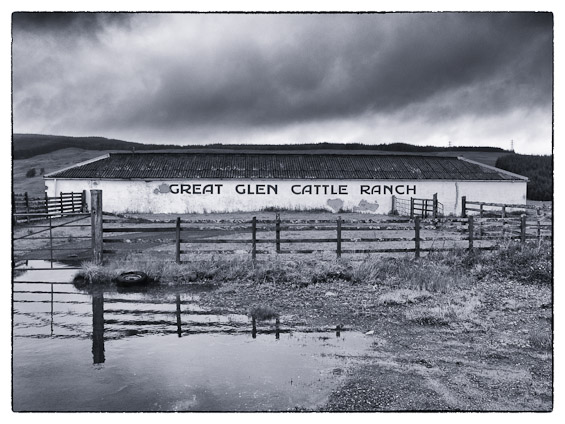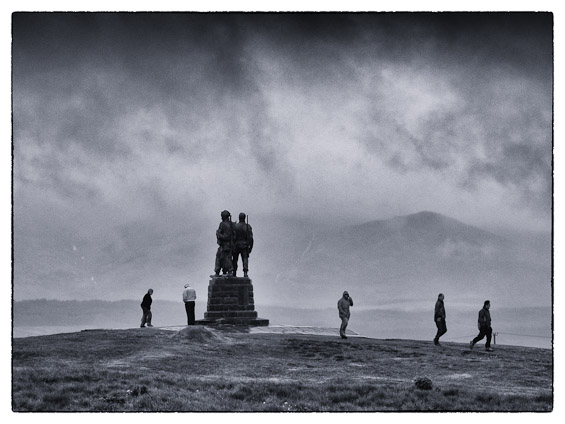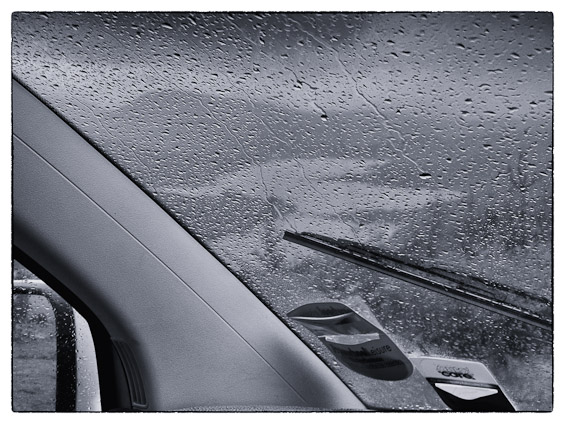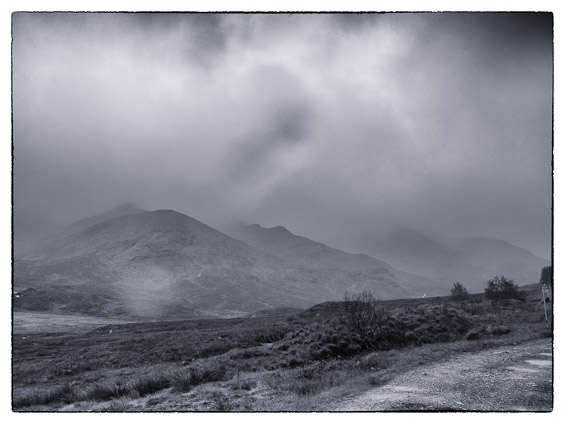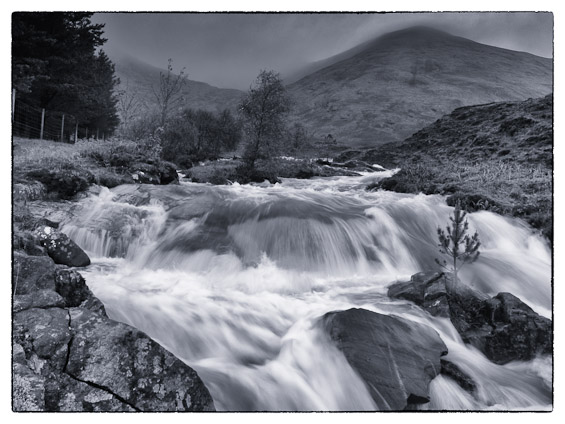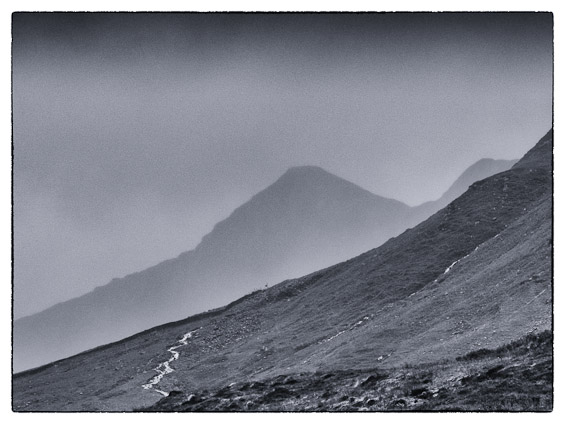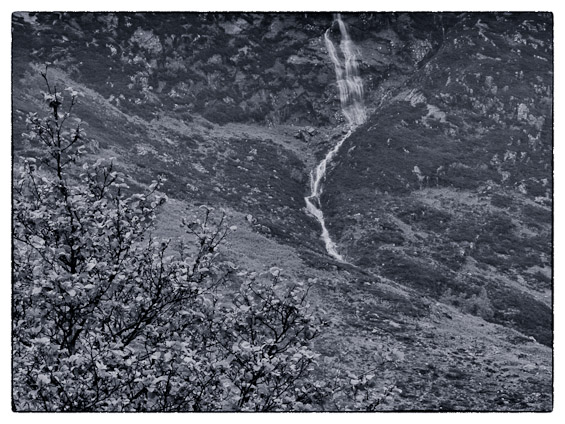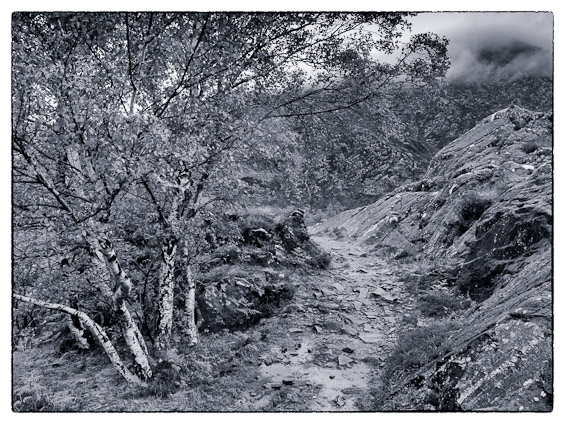 Filed under: Articles, Diary Entries
Tagged with: Landscape, Rain, Scotland