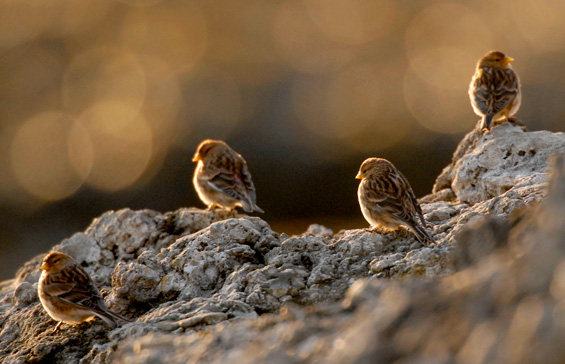 The last posting from my time up in Cumbria. It was good to photograph the Twite and from two different locations. A flock of about 40 were present at Walney Island and later on in the week a group of eight were feeding on Askam pier in some rich low evening light.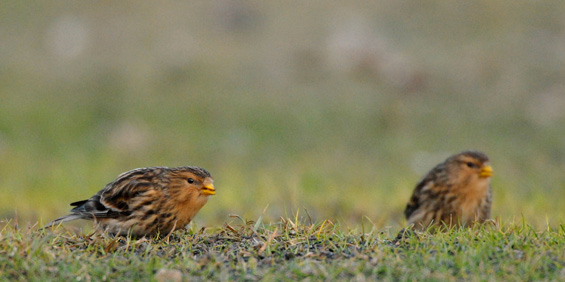 It was interesting to watch a Common Gull regurgitate a pellet, it seemed to have some difficulty initially with quite a few retches before finally succeeding.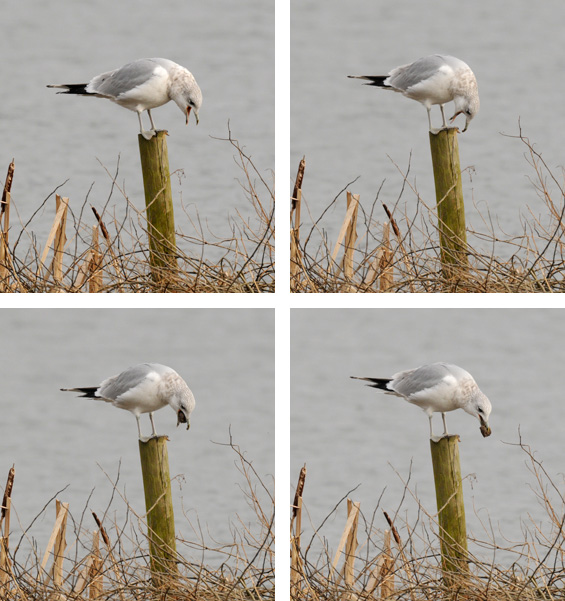 At Askam pier there was a flock of a couple of hundred Redshank and similar numbers of Oystercatcher along with Dunlin and Curlew.  Askam is a good spot to be a couple of hours before the high tide, as the birds are  pushed up the Duddon and past the pier, giving good opportunities for single and flock photographs. It's also an area that provides a really fine clean backdrop of either the sands, or across to Black Combe.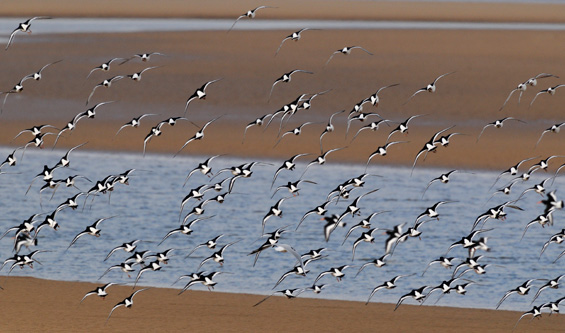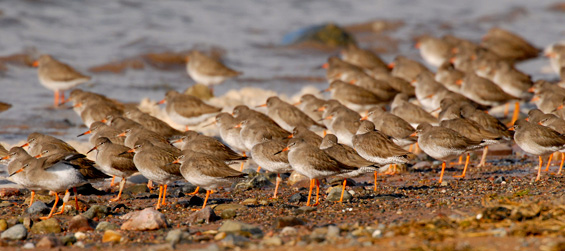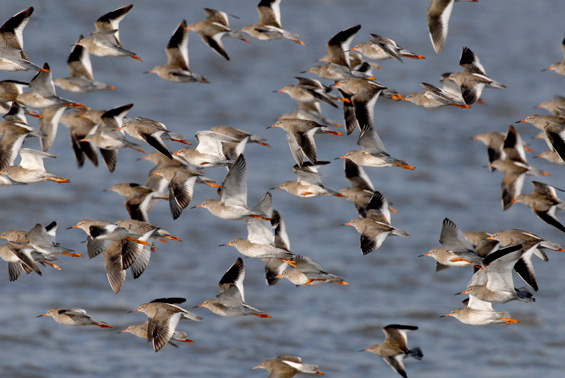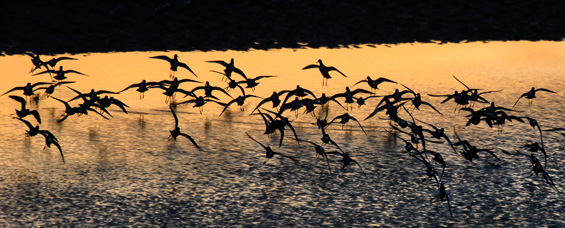 Finally a couple of shots of one of our much maligned birds, the Magpie, these were taken at Leighton Moss towards the end of the last day. Interestingly it's name derives from two stems – 'Mag' and 'Pie'. The 'Pie 'actually indicating a mixture, rather than its now narrower meaning of black and white.  One interpretation of this is the wonderful array of colours that the bird exhibits in its apparent black plumage. Catch the Magpie in the right light and the iridescence of its plumage is stunning. The last image, taken in Wales, rather than Cumbria, shows this beautifully. Mag derives from the the name Margaret and in the eighteenth century Mag or Meg was a common name for someone who chattered incessantly. Just listen to the call and you can understand how it became synonymous with this! In local dialect the Magpie is still known as Chatternag (Somerset) or Chatterpie (Norfolk) so holding on to its onomatopoeic origins.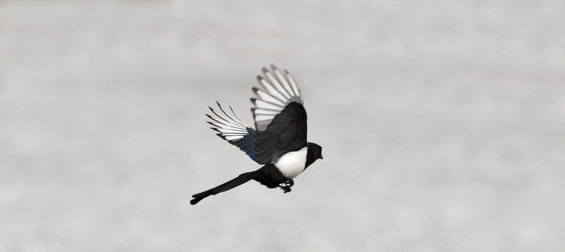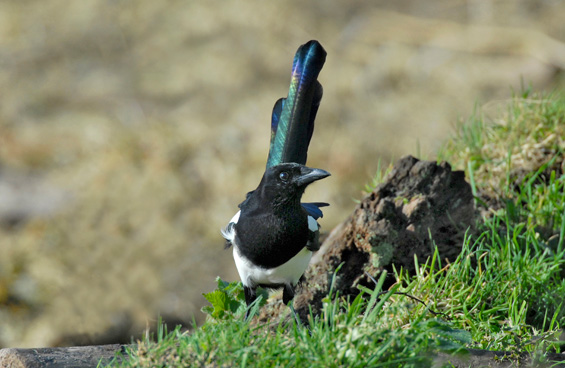 Technical Information:
Twite 1:Â  ISO 500 – 1/250 sec. – f 5.6 – 500mm + 1.4 converter
Twite 2:Â  ISO 500 – 1/320 sec. – f 5.6 – 500mm + 1.4 converter
Common Gull: Â  ISO 500 – 1/500 sec. – f 11 – 500mm + 1.4 converter
Oystercatcher:Â Â  ISO 500 – 1/1600 sec. – f 8 – 500mm + 1.4 converter
Redshank Group:Â  ISO 500 – 1/2000 sec. – f 7 – 500mm + 1.4 converter
Redshank Flock:Â  ISO 500 – 1/2000 sec. – f 10 – 500mm + 1.4 converter
Redshank Evening:Â  ISO 5000 – 1/640 sec. – f 5.6 – 500mm + 1.4 converter
Magpie 1:Â  ISO 400 – 1/800 sec. -Â  f 7 -Â  500mm
Magpie 2:Â  ISO 400 – 1/800 sec. – f 4 – 500mm
Magpie 3:Â  ISO 400 – 1/1250 sec. – f 5.6 – 500mm
Filed under: Articles
Tagged with: Bird Behaviour, Species