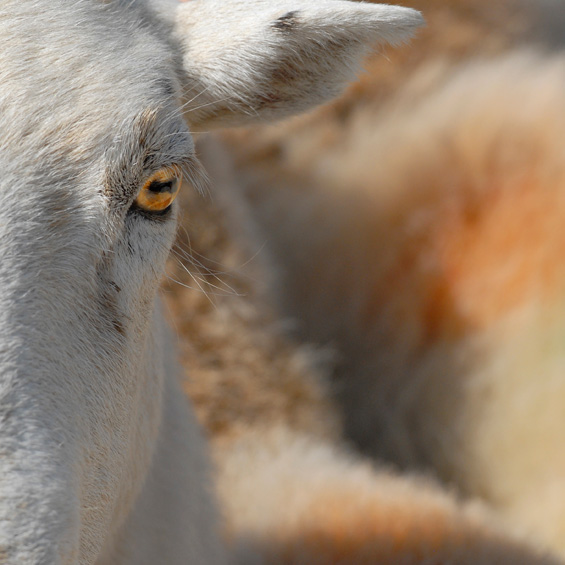 Wales has the highest density of sheep in the world, some nine million, so it's probably not surprising that many landscape images in my collection are dotted with small white specks, and at times I've been cloning out these specks not realising they were sheep at all!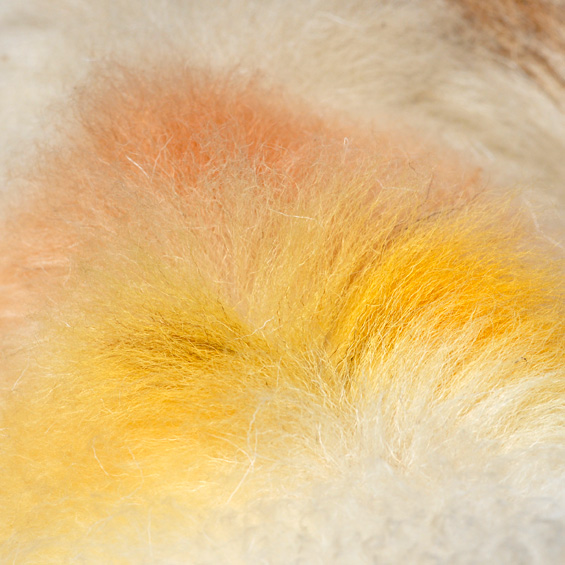 Having lived with the bailiff of a farm in North Wales for a year and documented all aspects of a rural community, where much is centered around sheep, I've managed to photograph just about every aspect of their lives from birth to the abattoir and all in between, but I had not really looked at them in an abstract way.
When I was working on a recent project for Caerphilly Landscape Services that involved imaging the landscape in a less then representational way, I was forced into looking at sheep in a similar manner. I went to one of the major sales near Nelson and began to play with parts of the face and then the fleece, which, for the benefit of sorting, had been daubed with colour. Out of this came a series of images which have moved me on to further work related to the body parts of both birds and animals. It's how work develops and continues to inspire and surprise.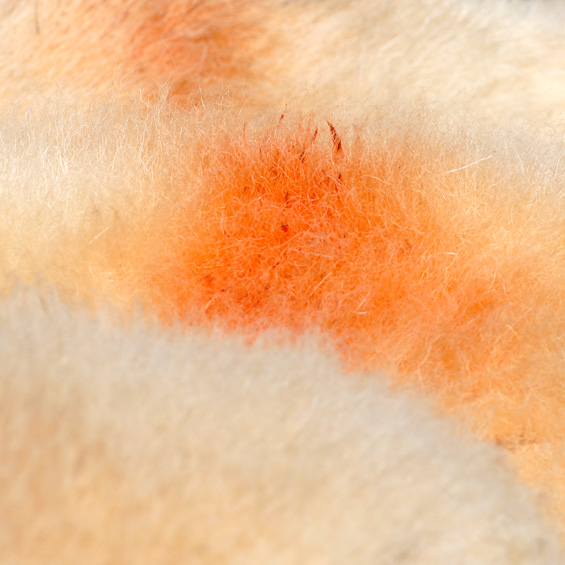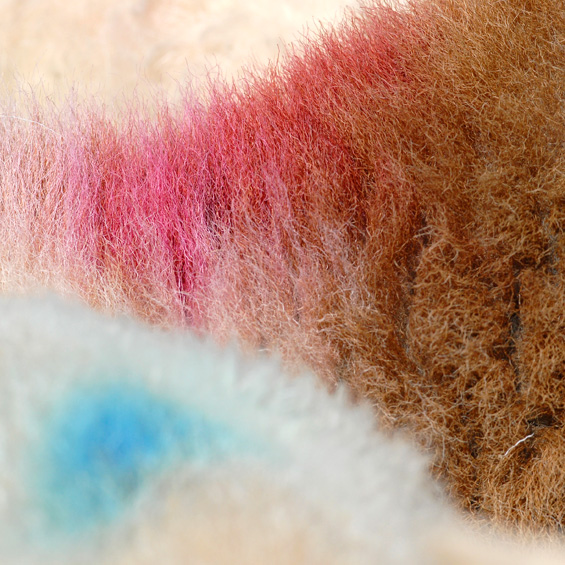 Filed under: Articles
Tagged with: Abstract, Sheep