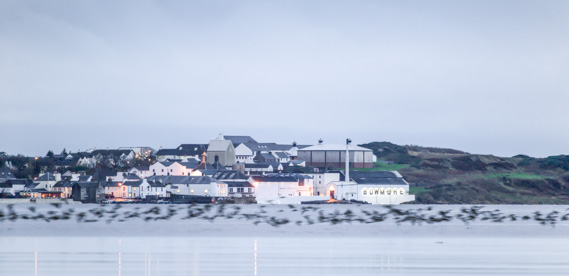 Last week I went to Islay  and was particularly after one thing. I wanted to get some images that showed the geese in context with the place itself.
I've been before on a number of occasions and photographed the geese (barnacle and Greenland white-fronts) but never really concentrated on the landscape and the geese within the same image. I've photographed the geese before and the landscape but treated them separately, this time I wanted to bring them together. It was a bit of an ask as the weather needs to be just right and at this time of year it's a lottery. I was lucky though, catching some fine light and good visibility, the classic autumnal sunshine and very heavy showers.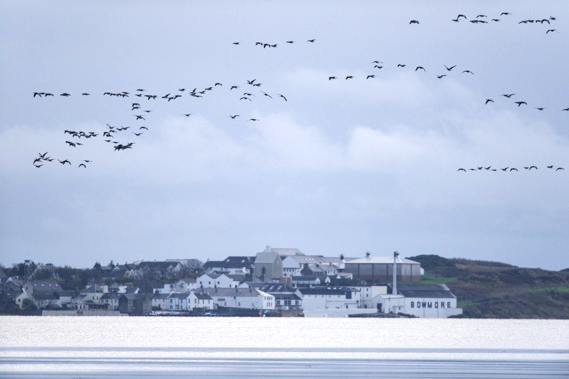 They'll be a few posts from this trip as I also worked the landscape and built something of a narrative of the few days I was up there. It's a magical place with just about everything that pulls me in – ancient history, wild landscapes, wildlife and of course the whisky!
So here's a start with some of the images that place the geese within the context of Islay.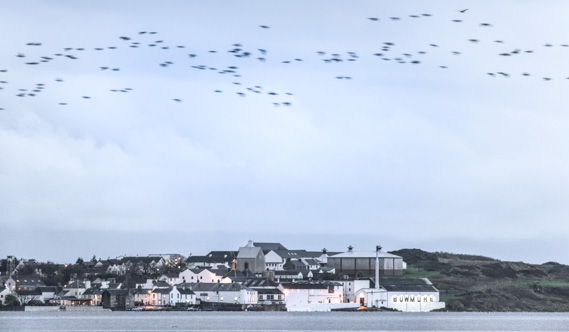 These first three were taken on the first evening as the geese were moving to their roosting sites on Loch Indal. Bowmore distillery gave the ideal backdrop, particularly as the lights of the town began to push through the gloom of the dusk. I felt it clearly said 'Islay' and was also a chance to work on slow shutter speeds giving an impression of the geese. For the movement shots showing the geese as blurred shapes I was on 1/25th sec with a 500mm lens fully open and with an ISO of 1600. To avoid any camera shake I used a remote infra red firing trigger.
Filed under: Articles, Birds Eloquent Project
Tagged with: Geese, Islands, Islay, Night, Technique