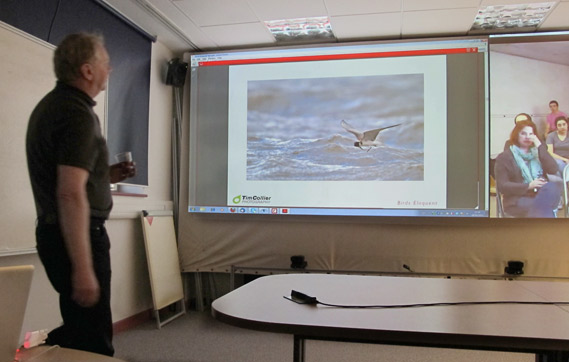 I was recently asked to participate in a transatlantic conference with Rochester Institute of Technology in New York.
It  was an interesting experience and one in which I'd hope to participate again. I shared the occasion with Professor Michael Peres, who gave a presentation chronicling a remarkable community project which involved photographing, at night, the Cowboys's Stadium in Arlington Texas. He has worked on a number of large 'painting with light' projects and this was one of the largest to date.
Birds Eloquent
I gave a 3o minute presentation on my 'Birds Eloquent' project in which each section was prefaced by a quote which placed the work that followed into a broad context. It was good to bring the project up to date and this sort of event focuses the mind and draws together thoughts and images which are becoming significant within the body of work. The slides from the presentation can be seen here.
Filed under: Articles, Birds Eloquent Project