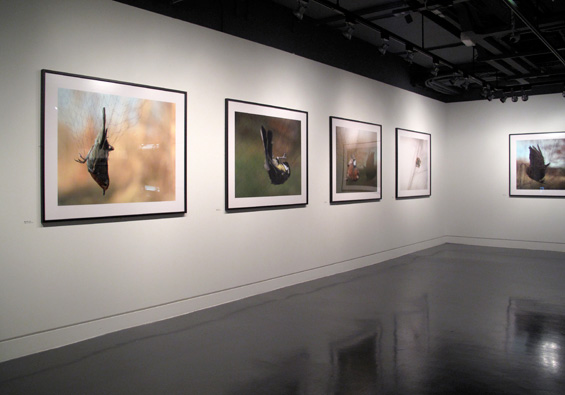 It's difficult to keep looking at contemporary images all day, everyday, year in year out and remain fresh all the time with the looking. Just recently I've been to a good number of exhibitions and at universities it's now final show time.
Images are coming at you from every angle. A point is reached when you're no longer sure of what you're looking at; is it good? was the intention enough? how has the initial idea been realised? was the idea worth pursuing? is there enough craft within the work? Boundaries become blurred and you are in doubt that you any longer know. I think I'm about at that stage now.
If certain work stands out during these times then you feel it must have that something extra, something that lifts it out of the ordinary. I would identify three pieces that have stood out for me in the last couple of weeks. Two from major exhibitions at Bradford and the Hereford Photography Festival and one from a third year student exhibiting at the Atrium this year.
It's worth trying to connect with these pieces in a way that begins to define why they stand out. Is there any common element that links them, formally perhaps, or within the subject matter?
It's interesting that all three bodies of work are large, of simple construction and confront the viewer in a direct and honest way. In the National Media Museum in Bradford, as part of the Animalism exhibition, Jill Coles' large colour prints of common birds caught in ringing nets were beautiful and pitiful at the same time. They questioned our need to know more about the movement of these birds against the trauma that is evident within 'the catch.' They spoke of an uneasy relationship between man and the birds but one that is ultimately aiding in their protection. The fragility of Robins, Great tits and Chaffinches were wonderfully exposed here and the size of the prints 4×3 feet allowed an insight into their delicate structure that had temporarily been interrupted. There was also a curtailment of the very thing that attracts us to birds; the freedom of flight.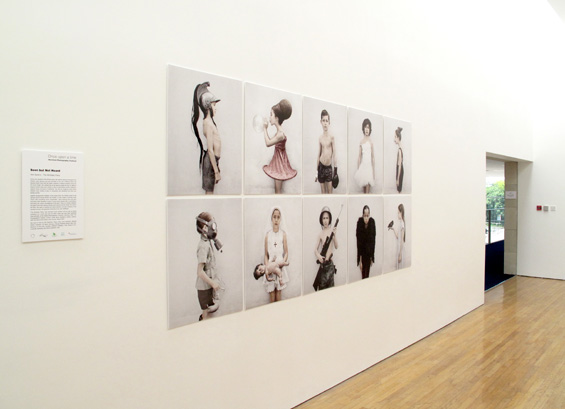 At the Hereford Photographic Festival, amidst some ordinary images, were a set by Vee Speers – The Birthday Party. These large scale portraits of children who had been invited to a fantasy birthday party and encouraged to dress up as who or what they wanted to be, were striking in their intensity and directness.They had all been photographed in the same location and without expression or emotion. Their own personal characters were sacrificed for their future aspirations or dreams and laid bare not only through this impersonal approach but also by the grading of the images. They had been desaturated and had a nostalgic feeling that placed yourself in their world. You found yourself asking what your 'fantasy' would have been at their age and perhaps more disturbingly, where you are now. The set therefore provoked a sense of loss both of your own childhood and the dreams you once lived for.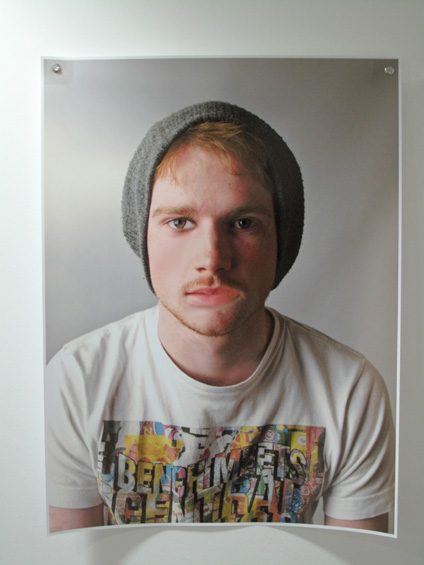 The third piece is by Max Richardson, graduating from the University of Glamorgan this year. Again large scale colour images stare out at you in an uncompromising way. They appear to be of fellow students and as you engage with them you become aware of a uneasiness within their features. Small elements of their face are not their own but have been replaced by a manikin. The images that work best are the ones were this is played out in a subtle way: on the chin, or around the nose. Max states, "Each subject displays the head of a mannequin, subtly molded into their face, this represents our pursuit to look perfect" Rather than a quest for the perfect I feel the images begin to question the homogeneity of young people. In much the same way that our cities have become characterless, with the same shopping malls and facades responding to a consumerist society that is stifling individuality, the young people who inhabit such places are also succumbing to this assault on the personal. How long before the mannequin becomes the dominant element in the image and the real person the fragment that remains.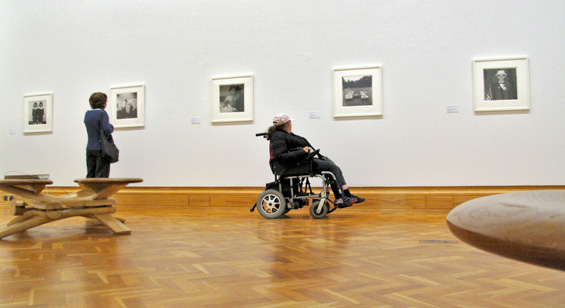 Along side these contemporary pieces have been some classic exhibitions from giants within the medium; a large exhibition at Bradford of  Don McCullen's documentary photography in the sixties and seventies along with some of his more recent dark landscapes; the retrospective of John Bulmers early colour work from the north of England for the Sunday Times at the Hererford Photographic Festival and the large Diane Arbus show on until the autumn at the National Museum of Wales in Cardiff.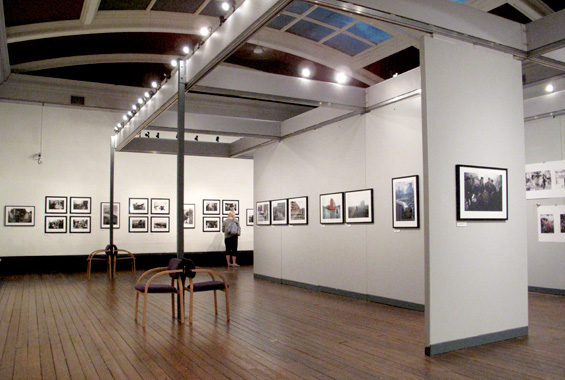 Filed under: Articles
Tagged with: Exhibitions, Photographers, Reviews