Surely a case of crossing the line with this construction of an egret and a frog by Bryan Patrick.
Some interesting comments from the previous post and as I mentioned in my last comment to Joyce, there is a line that perhaps defines what is acceptable in the removal of distracting elements, maybe the image above helps to clarify where that line sits.
What's acceptable?
But just how much 'doctoring' of an image is justified? The removal of a twig that breaks the bird may be ok, but what about the removal of a log or of another bird that is distracting?
Two images showing significant alterations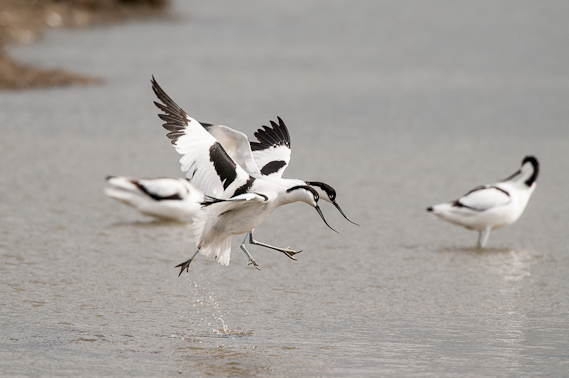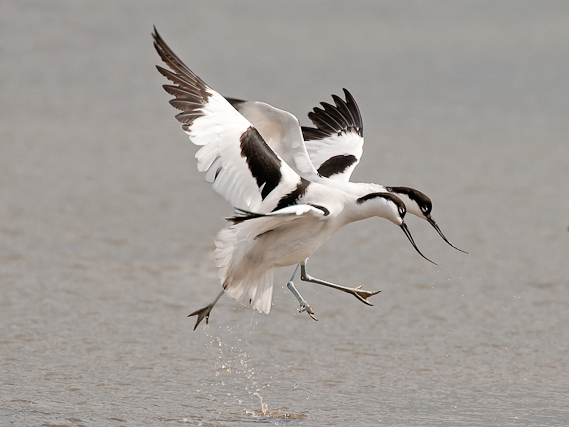 Here are two sets of images that further the debate and perhaps begin to question where that elusive line may lie. The first image in each case is the original unedited image, the second has been 'tampered' with. Where do we stand with these two images?
The avocets have a bird in the background that uncomfortably brakes the outline of the two birds leaping and a further distracting bird on the right.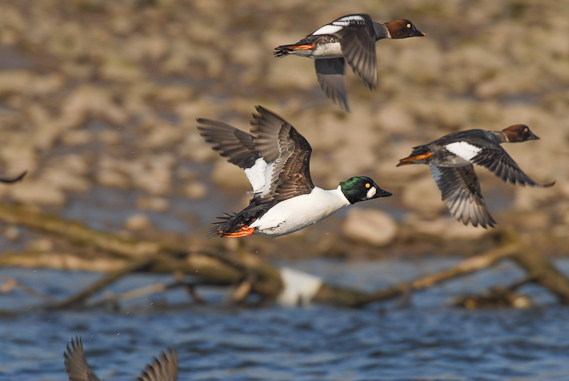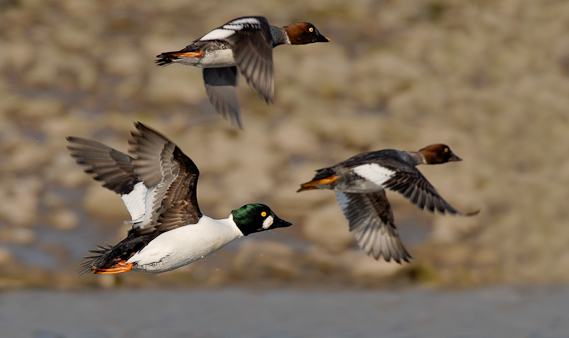 The goldeneyes have a very messy foreground and not enough 'empty space' for the birds to fly into.
Both images have what could be classed as a significant alterations, they are both undoubtedly stronger for the removal of distracting elements and, in the case of the goldeneyes, the addition of 'empty space', but are we now crossing that elusive line of acceptable alterations?
The compression of time
Bryan Patrick was suspended for the spliced photograph of an egret eating a frog and this is surely a case where that line has been crossed. The main point here is that the image manipulation brings two separate moments of time together and presents them as one.
Maybe it is the compression of time and the bringing together of two seperate images that is the key? Surely that's unethical and unacceptable. In both the images that I've altered, the event I photographed occurred and in real time, what got in the way did not alter the event or change relative time.
The final image of the egret also has double elements within it. Look at the grasses, the same stalks appear twice, it feels wrong – it hasn't actually been done well, but that's not the point. The issue is the deception of two moments portrayed as one.
Your views
Anyway, once again it would be good to hear your views!
Filed under: Articles
Tagged with: ethics, Photoshop