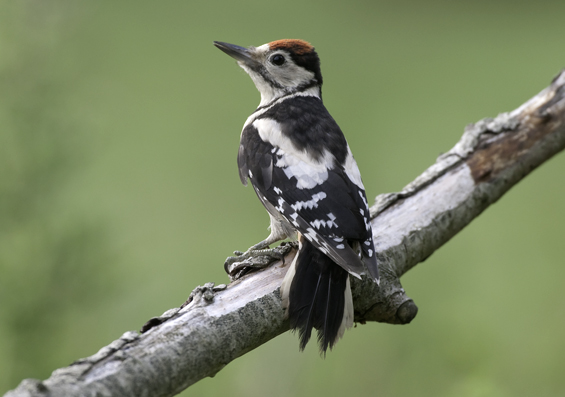 We've started feeding again down on the farm and have a new hide in a more open location.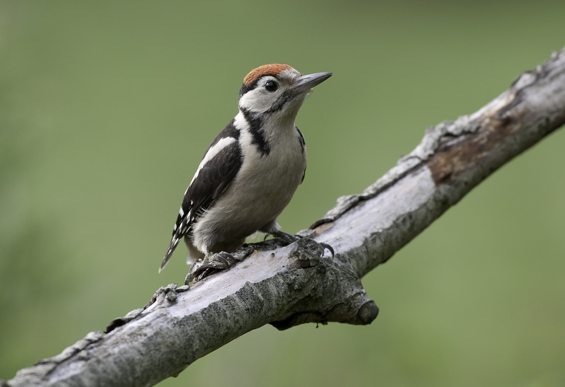 The light is better here than in the pond hide and it's easier to fashion a cleaner background. It will also be interesting to see what's around at this part of the farm, being a good quarter of a mile from our first hide.
The juv Great-spotted Woodpecker was about today, with its striking red cap, which it will moult at the end of the summer. Both adults were also present along with the usual tits and finches. The wind gave some variation to the more common birds and at times they were struggling to gain a foothold on the twigs. Once on the feeders it was interesting to see them making use of their tail to grip on as they swayed in the wind.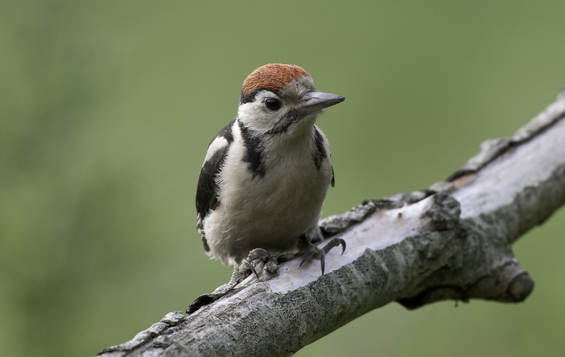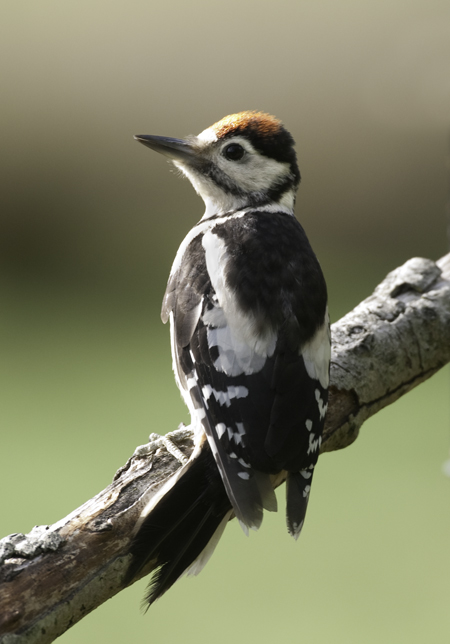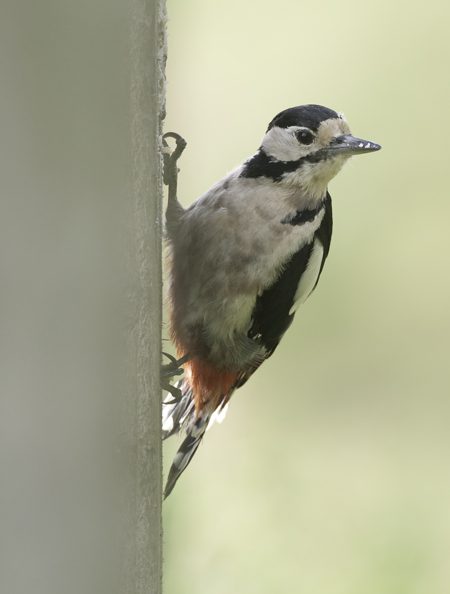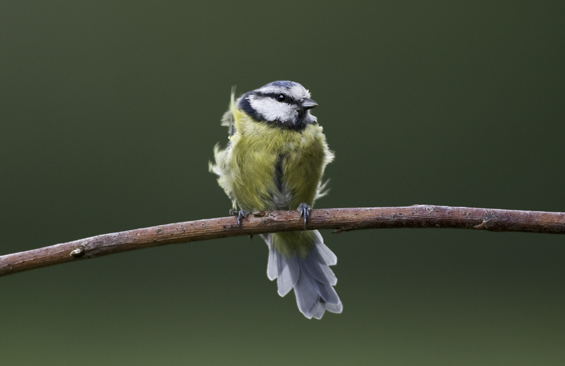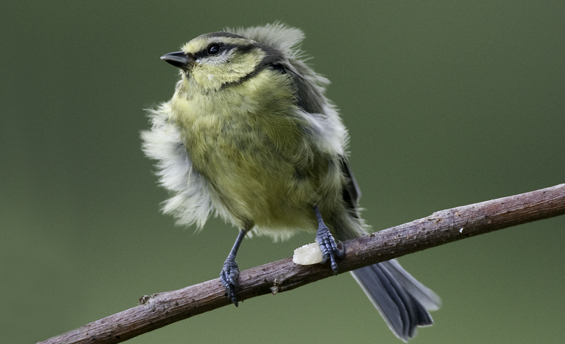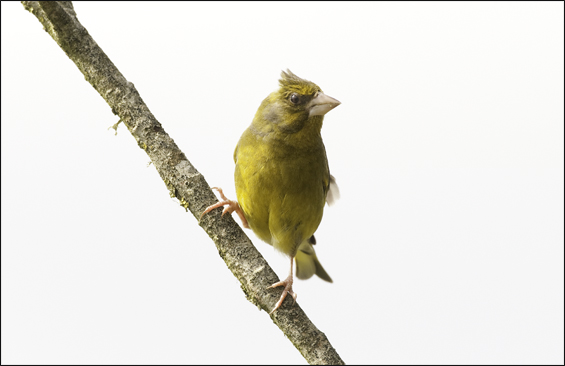 Filed under: Articles, Birds Eloquent Project
Tagged with: Home Farm, Species