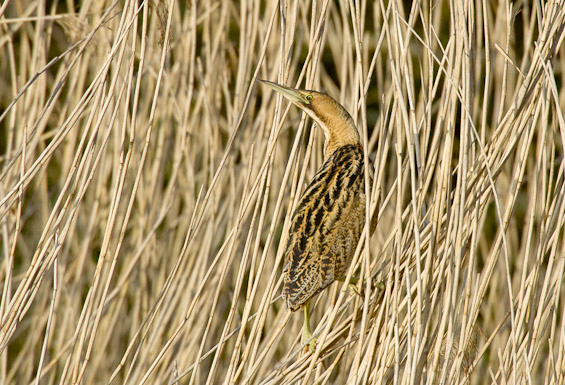 I spent a few hours in the 'doorless' hide at Forest Farm yesterday, being so close to the city has its problems but it's a great little spot and always provides something of interest. There had been at least a couple of Bitterns there over the last weeks and quite possibly three!
Other 'good' birds are always around and there's surely no better place to see Bullfinch than here, they come down to feed put on the fence posts by walkers who use the area and are not at all shy. Green Woodpeckers are frequent visitors to feed on the ants in the grass infront of the hide and I've never failed to see Water Rail or Kingfisher whilst here.
Rather than photograph the smaller woodland birds today I stayed in the one hide for all the while I was there. If you're not really focused then it's easy to miss things and the Bittern spends most of the time deeply tucked away!
The first glimpse came after a few hours. One flew in from the north of the reserve and was visible for not more than a few brief seconds. Five minutes later the same bird came back and landed in the reeds to the left of the hide, again its entry flight, as visible from the hide , was less than five seconds. It was then a couple hours before we had a glimpse of the bird skulking within the reed bed.
A further hour and another bird, the third or was it the original one that had come in a couple of hours back?, flew into the reeds directly infront of us. It's an ungainly entry but eventually it sorts itself out and slowly moves to the base, the only sign now being the reeds gently moving as it makes its way down.
I stayed on until last light, a quarter to seven, and two birds lifted themselves higher in the reeds twenty yards from each other and presumably settled down for the night. The last image in this post was taken at 12,800 ISO 1/200th f4 in very low light.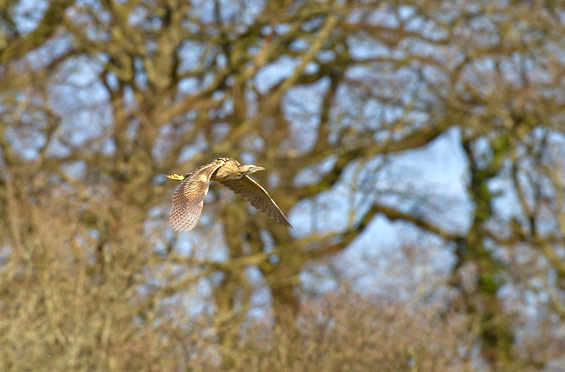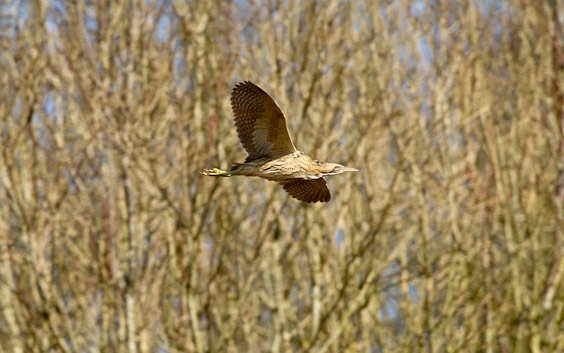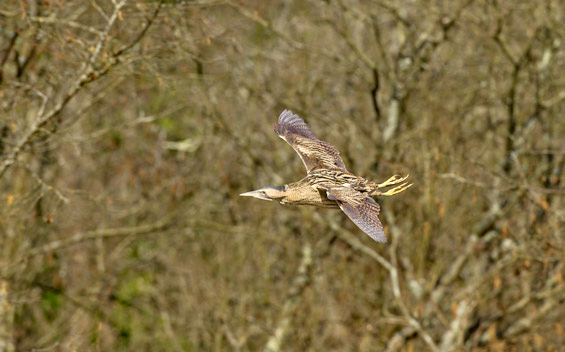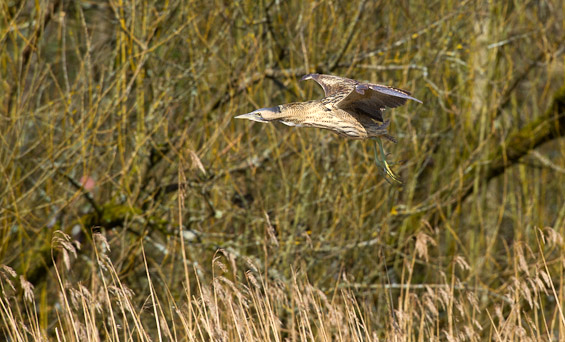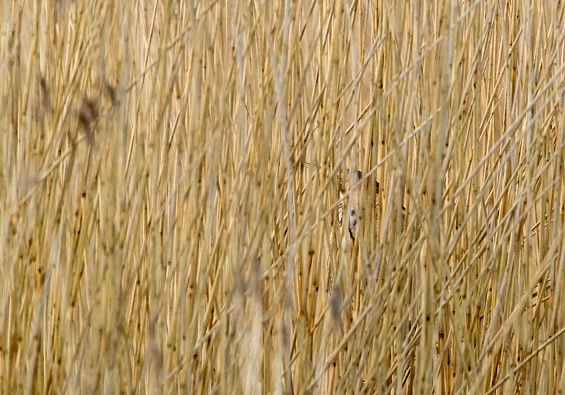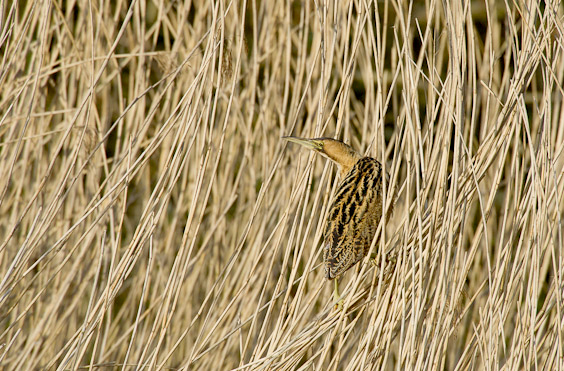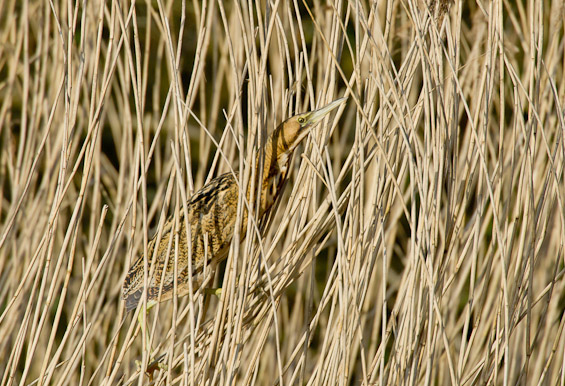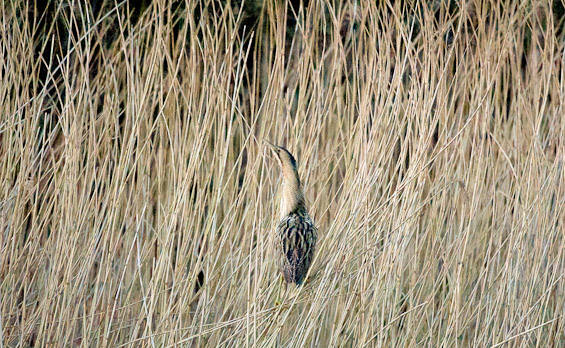 Filed under: Articles, Birds Eloquent Project, Diary Entries
Tagged with: Bird Behaviour, Species