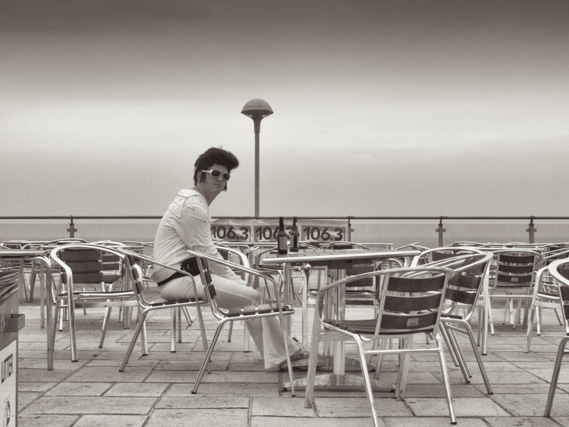 A group of students on our new photojournalism course at the University of South Wales covered the Elvis festival at Porthcawl this weekend and their work was showcased on BBC Wales news online.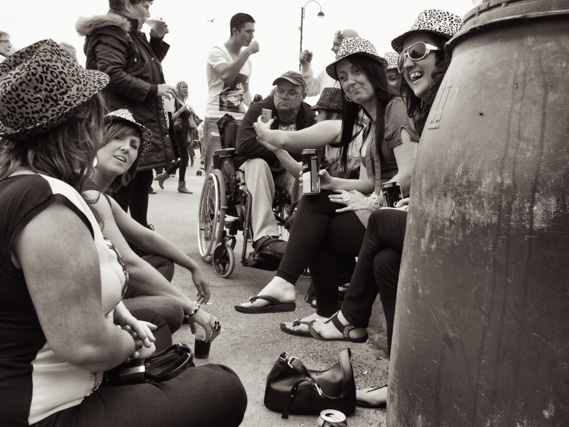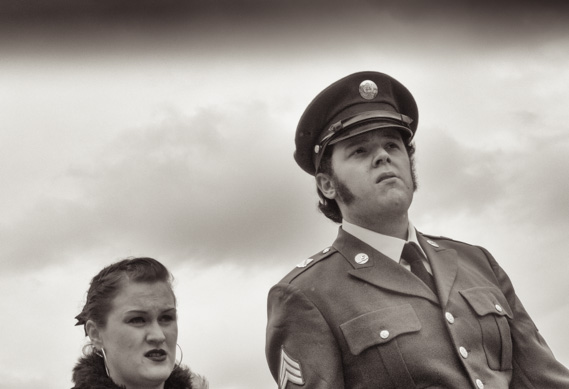 Photojournalism and Documentary
It was an interesting event in that it perhaps defined some of the differences between photojournalism and documentary photography. I was working in a classical documentary style that has its roots way back in photographic history. This type of work looks at an event as a whole and creates a photographic story and the images are planned to be seen as a set that works as a narrative across time. It's how I see events and is very different from the demands placed upon a photojournalist who is more often concerned with creating images that capture specific moments within an event that can be used, often as single images, along side text that locates the image in the broader context of the written word, often in the form a captions.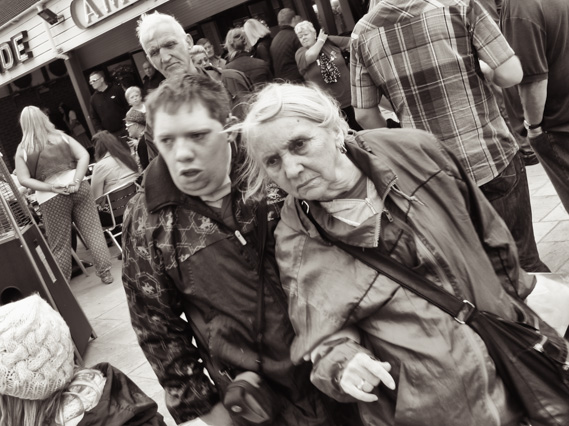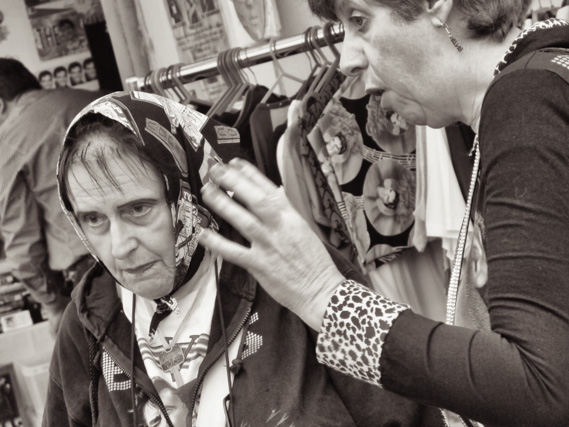 The sort of work showcased by the BBC that our students provided is located within the confines of a particular genre of photojournalism whereas the work I've included in these blog posts takes a different approach and involves a more passive approach to photographing events, with the subjects often unaware of the photographer and certainly not responding to the camera in any active capacity. There are obviously cross overs between the two disciplines and burred edges do appear between them.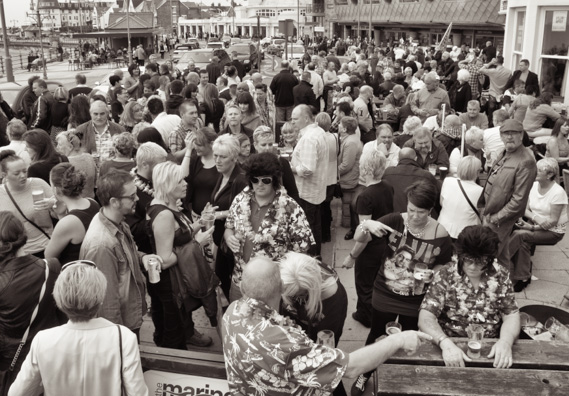 Great learning ground
It was a perfect event for first year freshers. Most folk at the Elvis festival were actively seeking attention and would respond to the camera the moment it was pointed in their direction. The event demanded media attention and those participating expected it. As a consequence students could happily move around without concern of intrusion. They still had to communicate to get the shots and worked really well to secure images that the BBC were happy to put on their website.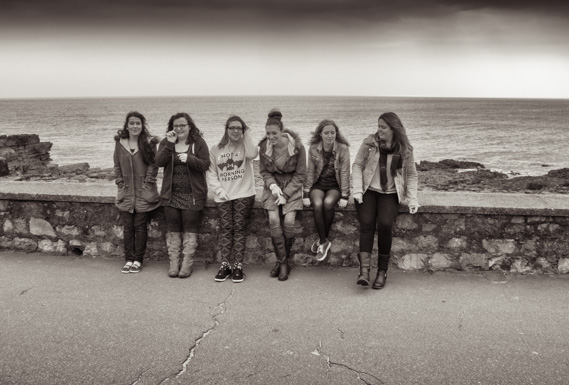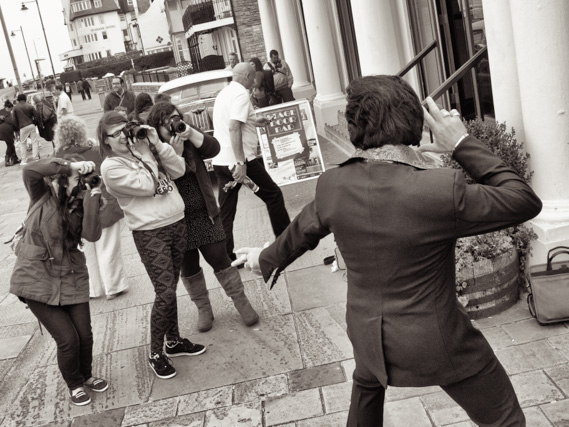 As a documentary photographer working the event it was hard to get beyond this 'play to the camera' at times and see the people behind the outward expression of the extrovert; to get a little under the skin of what was actually a curious event was the key for me.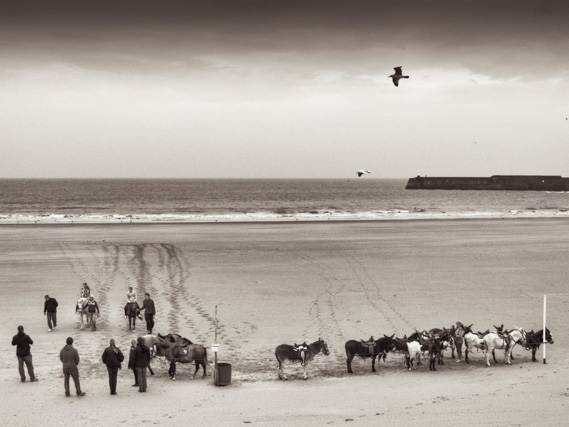 A photojournalist is often working to a brief set by a newspaper or magazine whereas a documentary photographer often has more freedom to work individually and is never quite under the extreme pressure of the photojournalist who is often working to tight deadlines determined by the immediacy of an event and the reporting of it.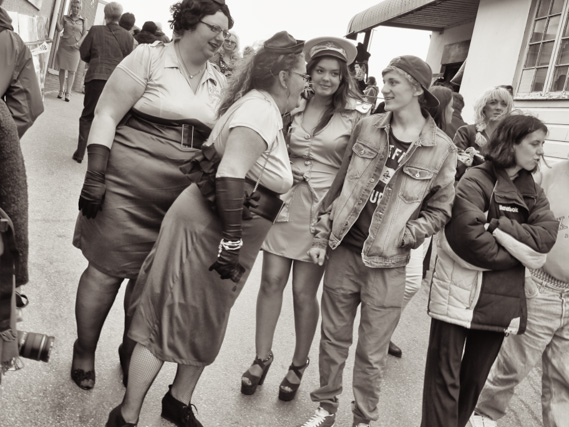 Influences
I've worked in black and white with these images which again falls into a very traditional framework with regard to documentary photography and mirrors my own influences within the genre, particularly the work of Tony Ray Jones, James Ravilious, Chick Chalmers and Chris Chapman.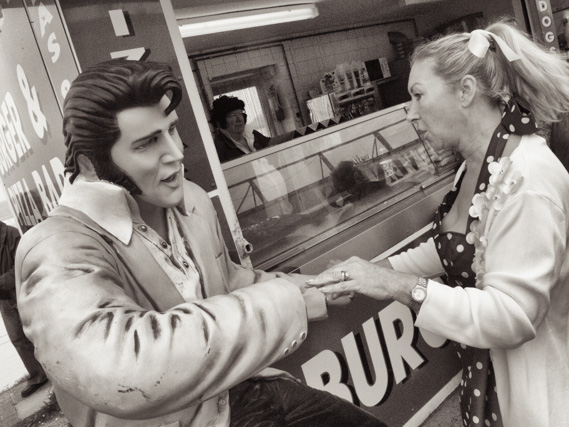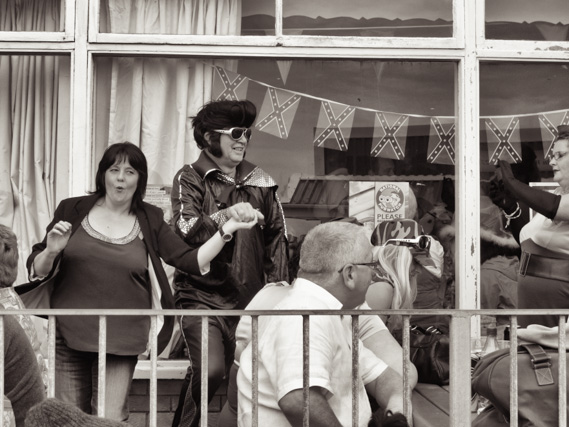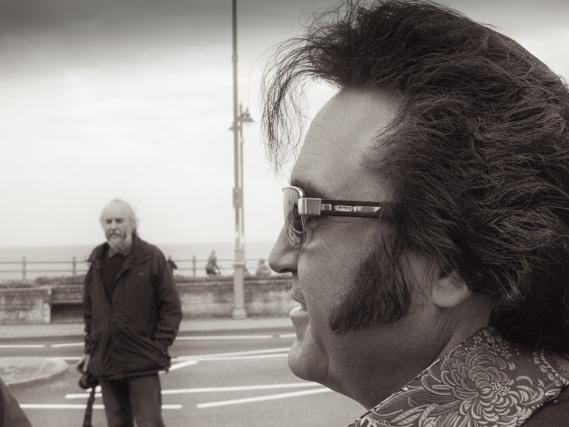 Part two of the images taken at the festival will follow soon.
Filed under: Articles
Tagged with: Courses, Documentary, Elvis