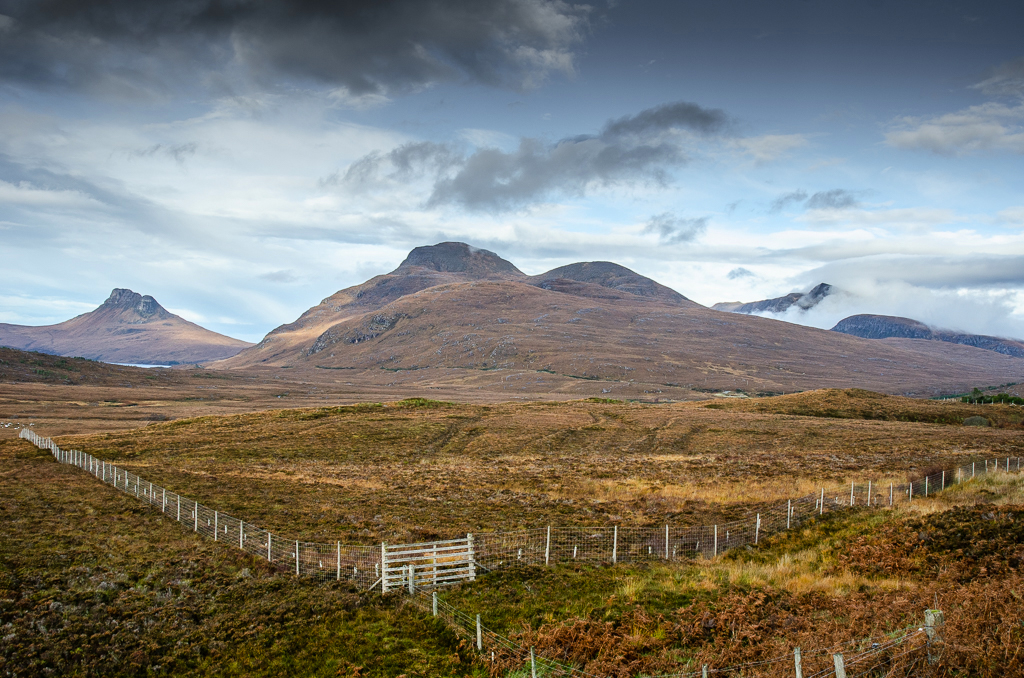 Checking the forecast on our first morning, it seemed best to walk from the cottage, which was on the shores of Loch Kanaird, a few miles north of Ullapool. Rain was forecast for the morning but with brighter skies in the afternoon.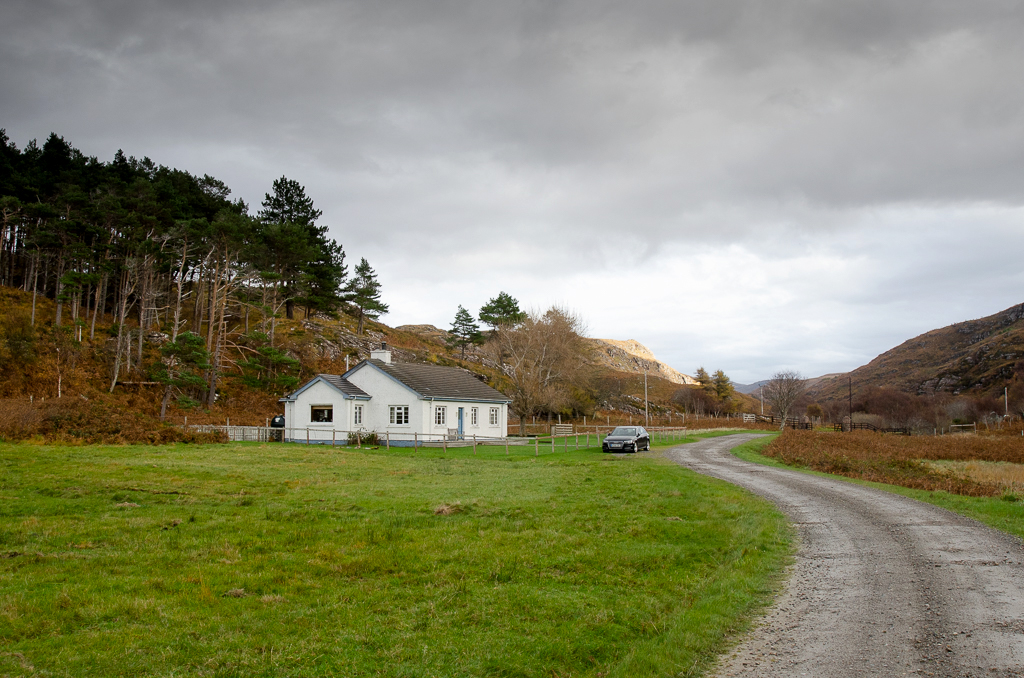 Up this far north daylight hours are limited so early starts are called for. Sun rise 7.46am and sunset 16.21pm so 8 hours 34 mins according to my app! It's also good to get a feel for where you actually are rather than jumping in the car pre dawn and coming back at dark not knowing what's on the doorstep. The last of the leaves were holding curiously to the tops of the trees, by the end of the week they were stripped bare. Reflections played wonderfully on the lower reaches of the river Canaird. It was a pretty good start to the week!
So first the morning walk, with Ben Mor Coigach dominating to the north and An Teallach to the south. Rain yes, but not like we would encounter later on in the week!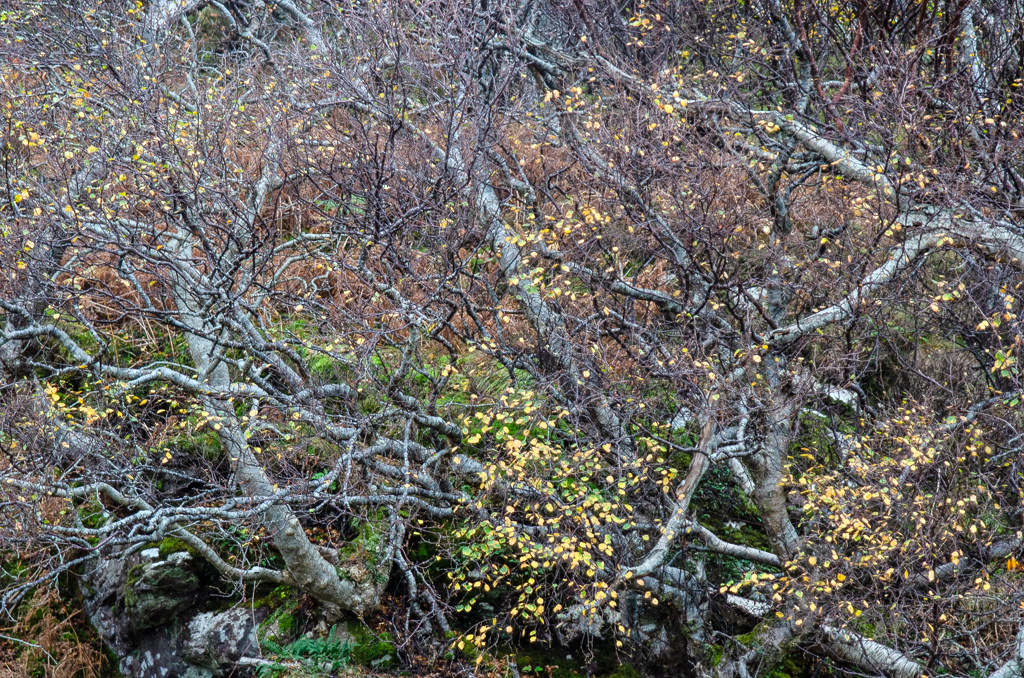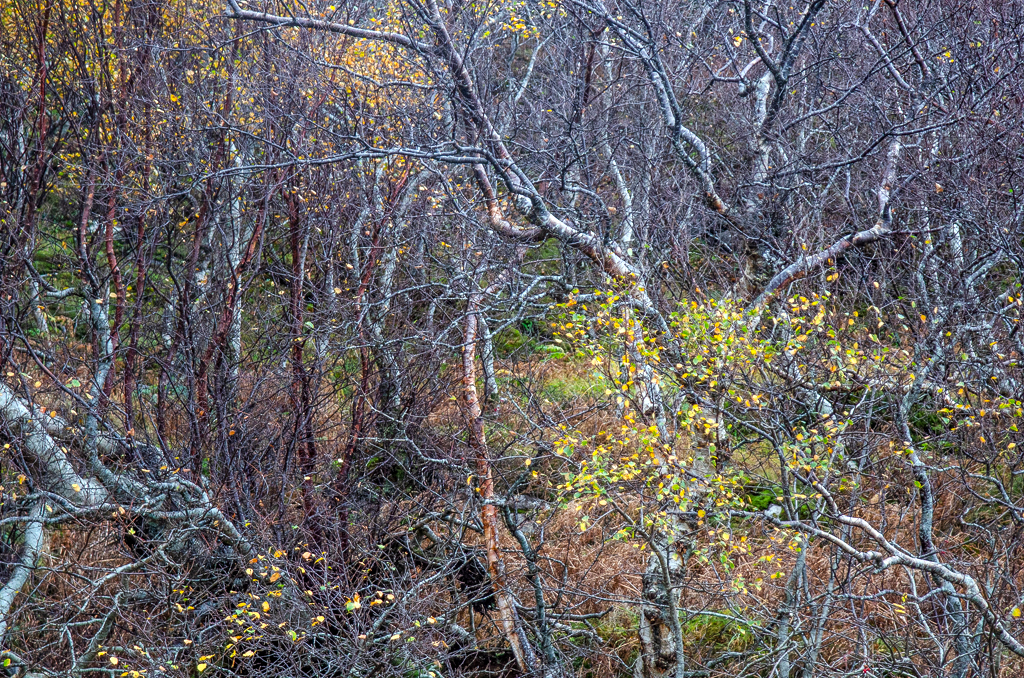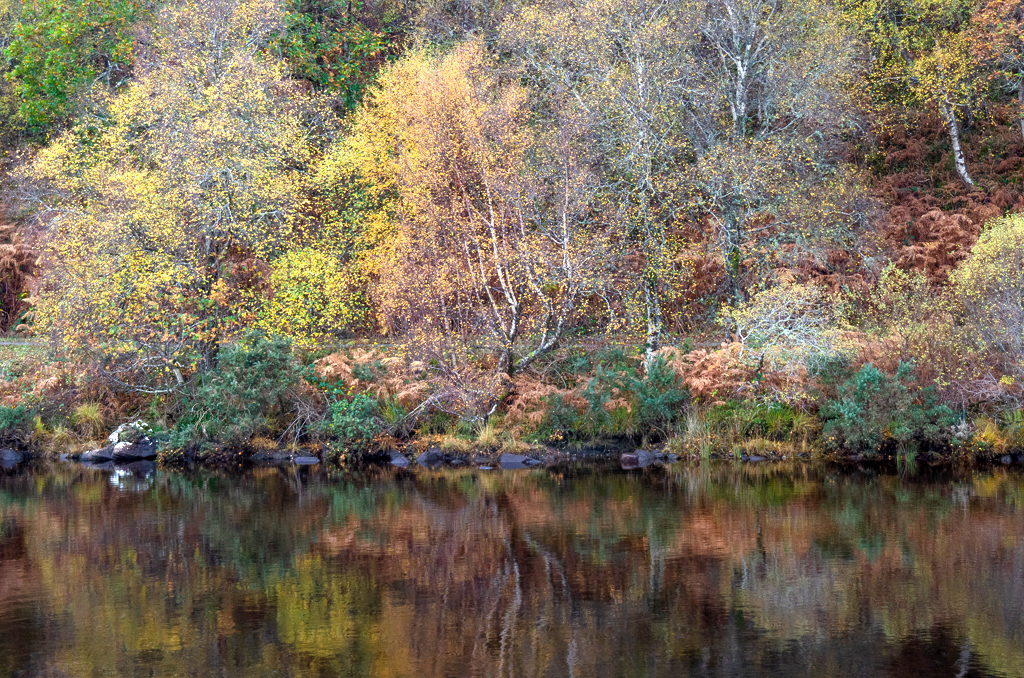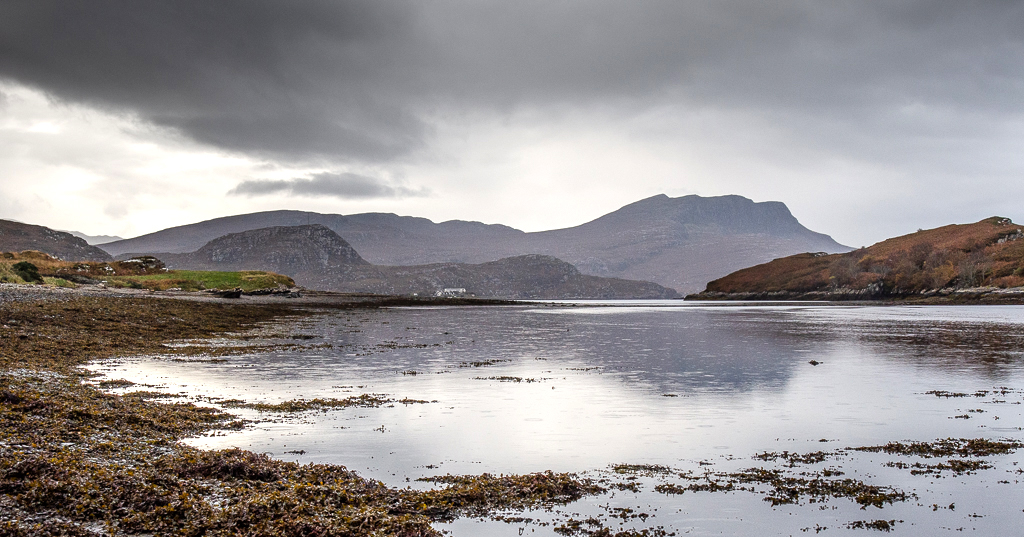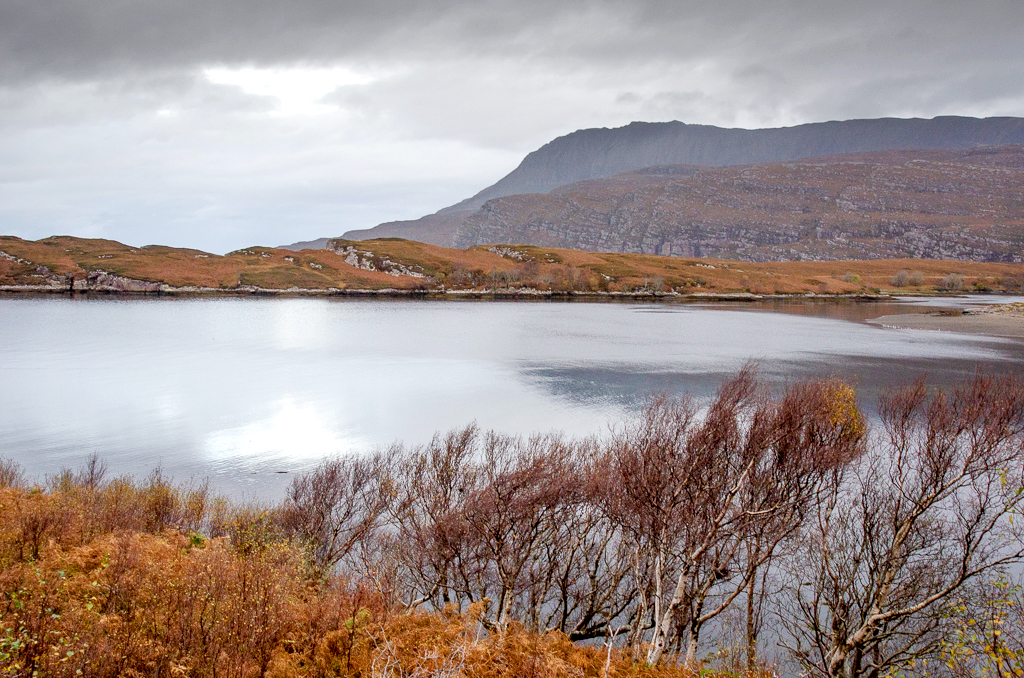 With the weather set to improve by the afternoon, we decided to head out on the 'The Wee Mad Road of Sutherland' as Wainwright called it many years ago. It's a single track road that heads over to Lochinver along the side of Loch Lurgainn, under the Peaks of Cul Beag and the iconic Stac Polly. The chance to see the tops of the Assynt range had to be taken as I've been up this part of Scotland before and 'dipped' on seeing the imposing range with individual peaks rising seemingly from nowhere.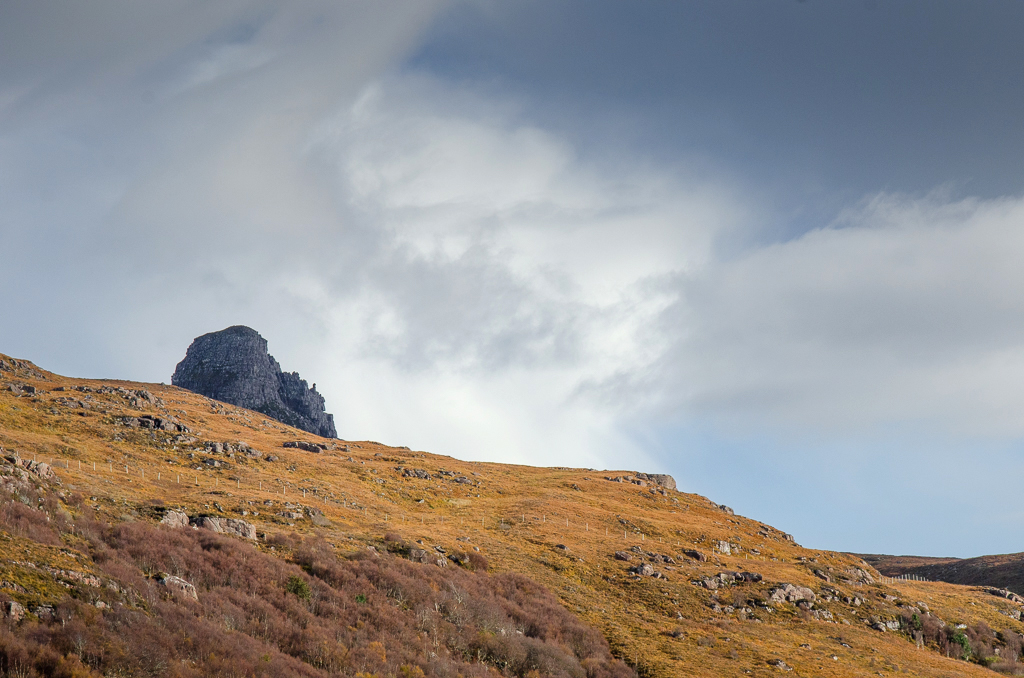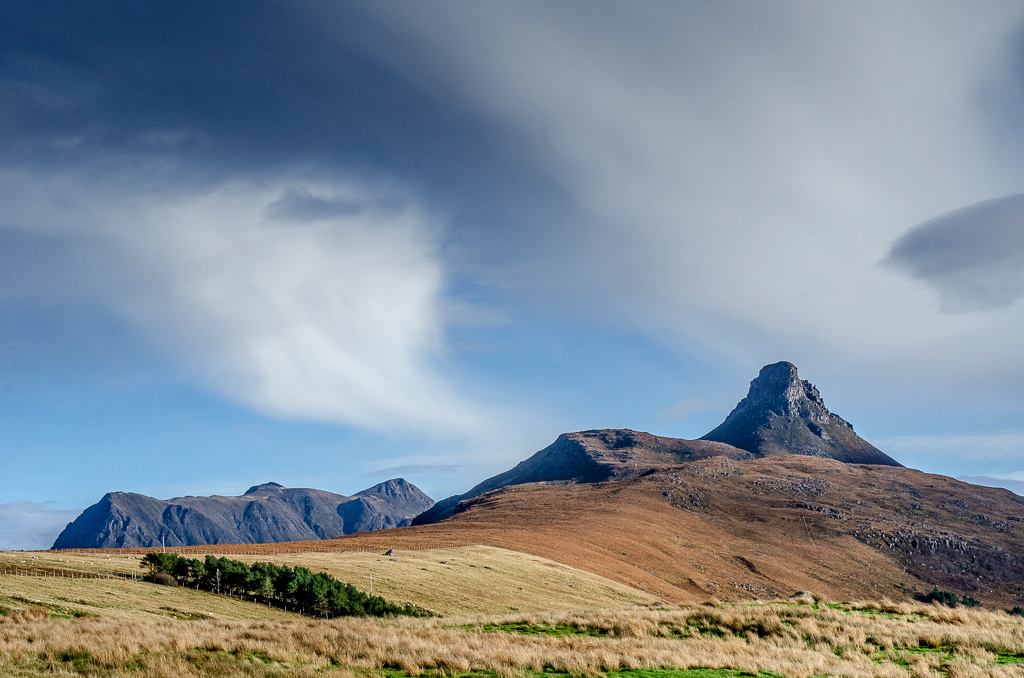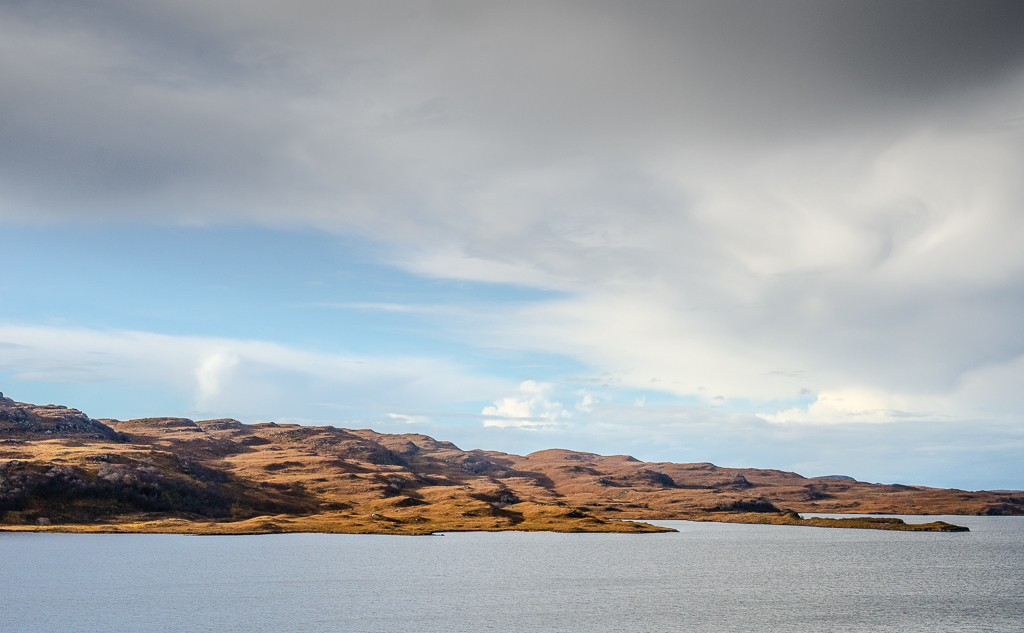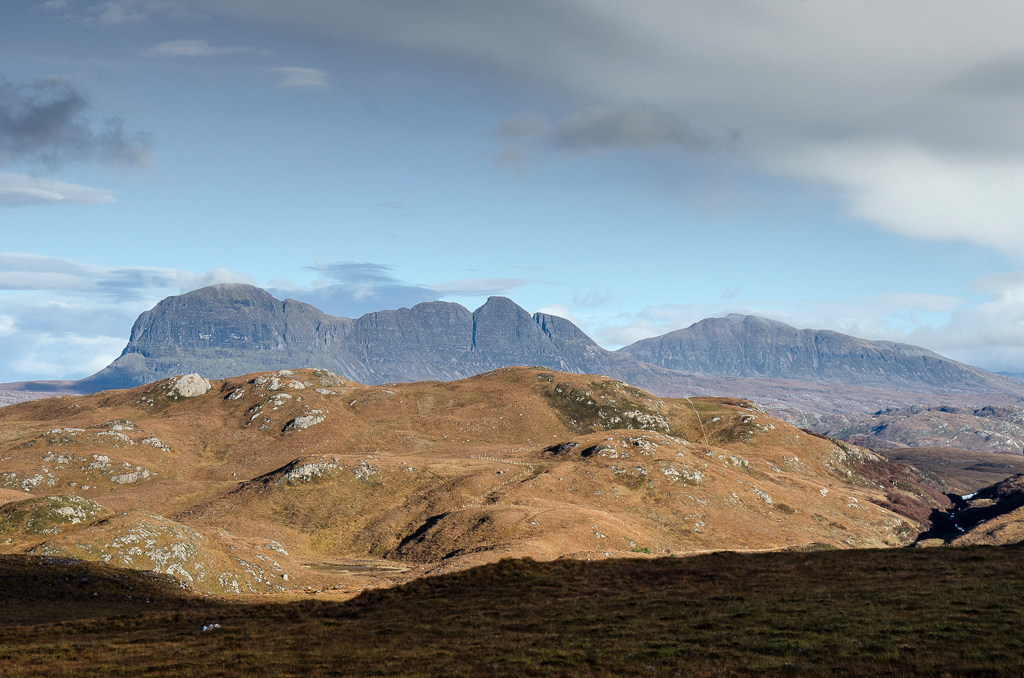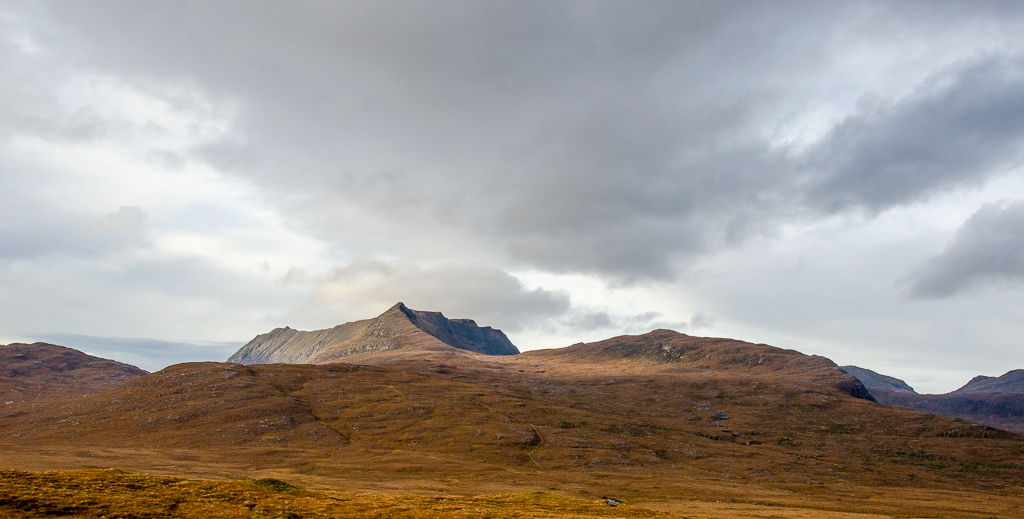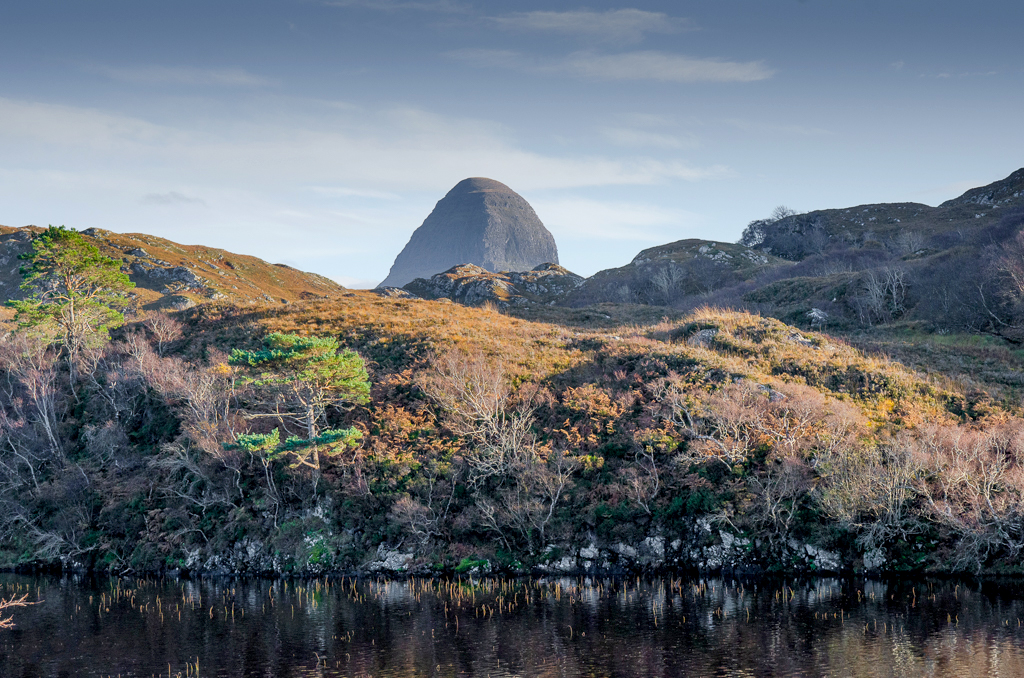 From Lochinver we took the fast road back, past Loch Assynt and down to Ledmore junction before heading back down towards Ullapool. We'd timed it well…. the light had richened, the tops were out of cloud and the full splendour Assynt revealed itself. Canisip, Quinag, Suilven and Cul Mor flanking us and driving always towards An Teallach on the south side of Little Loch Broom.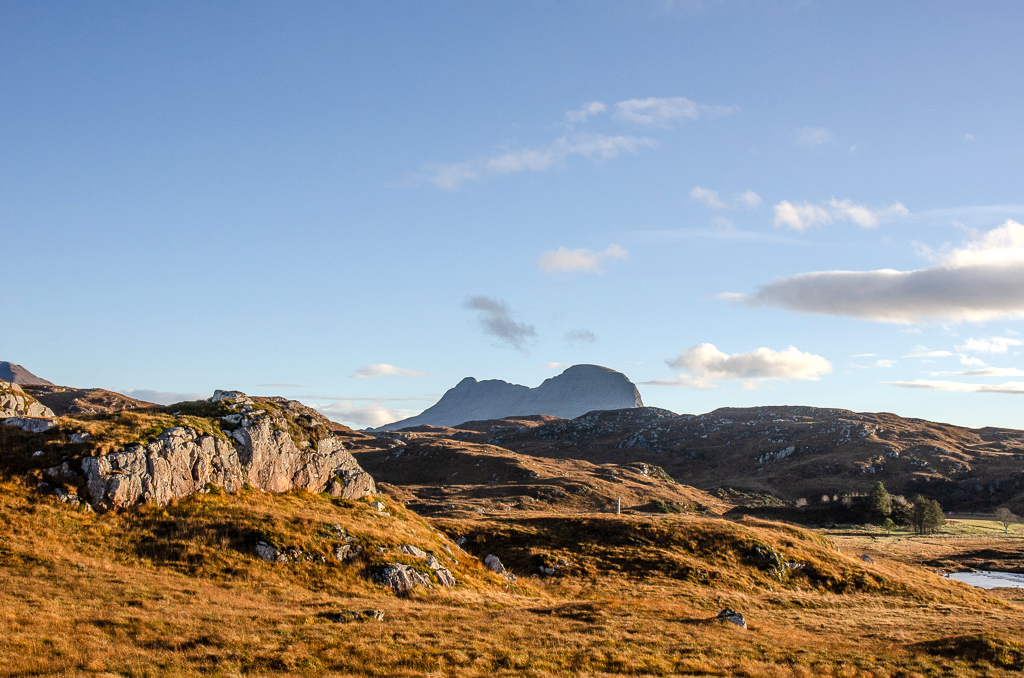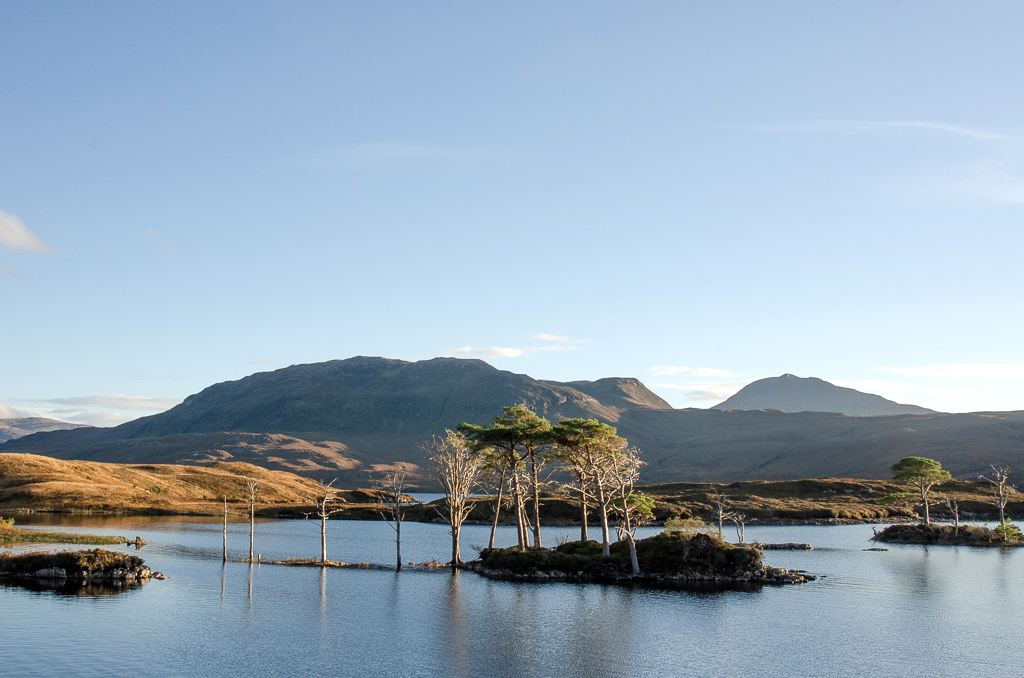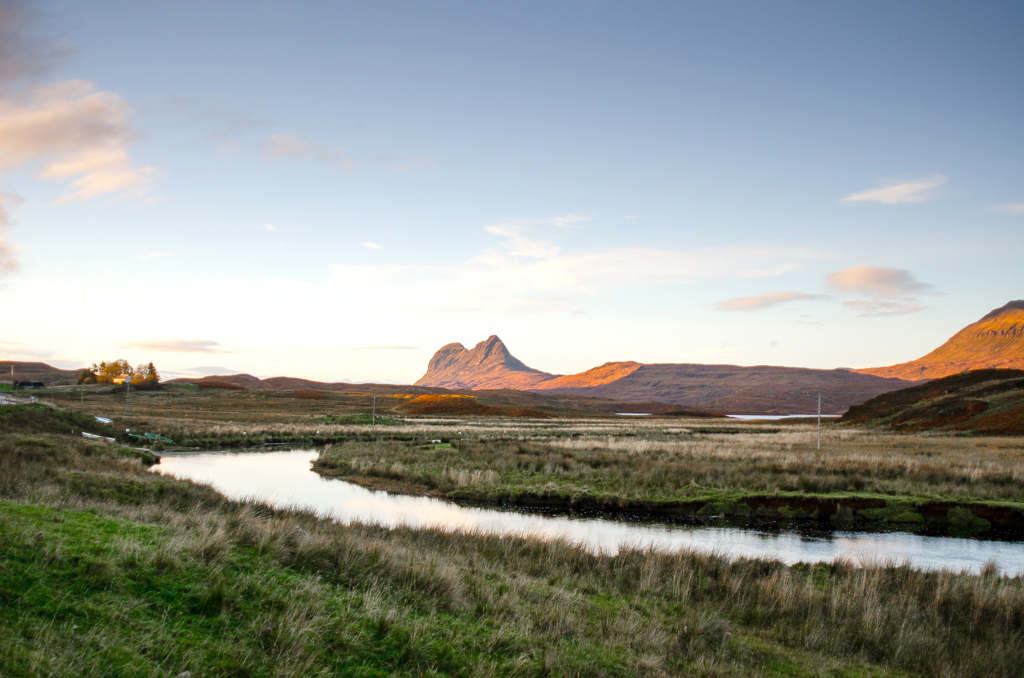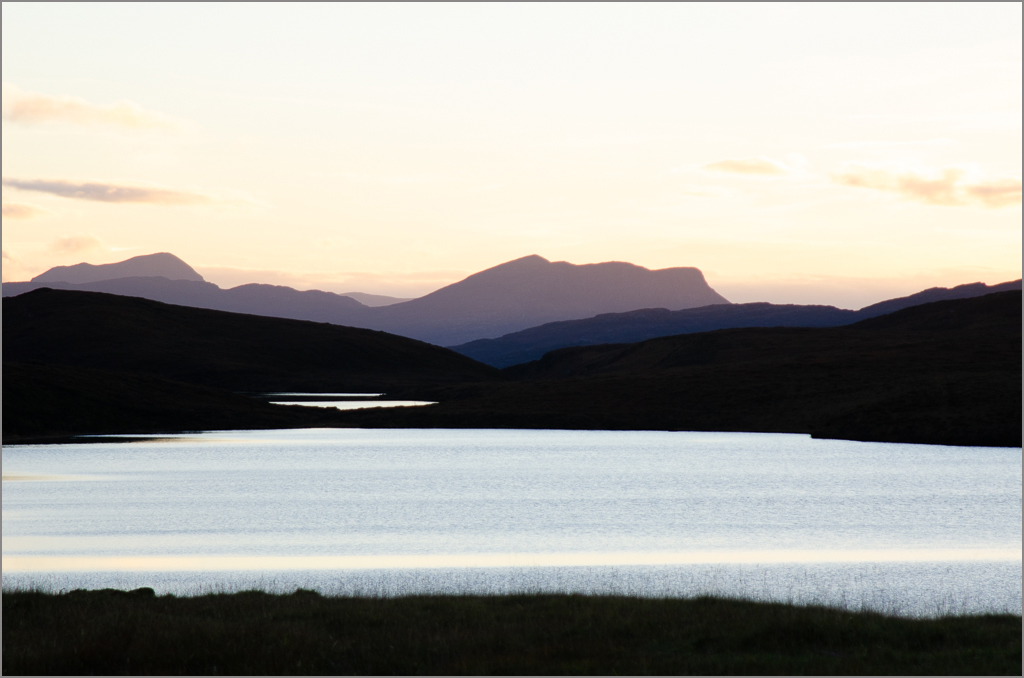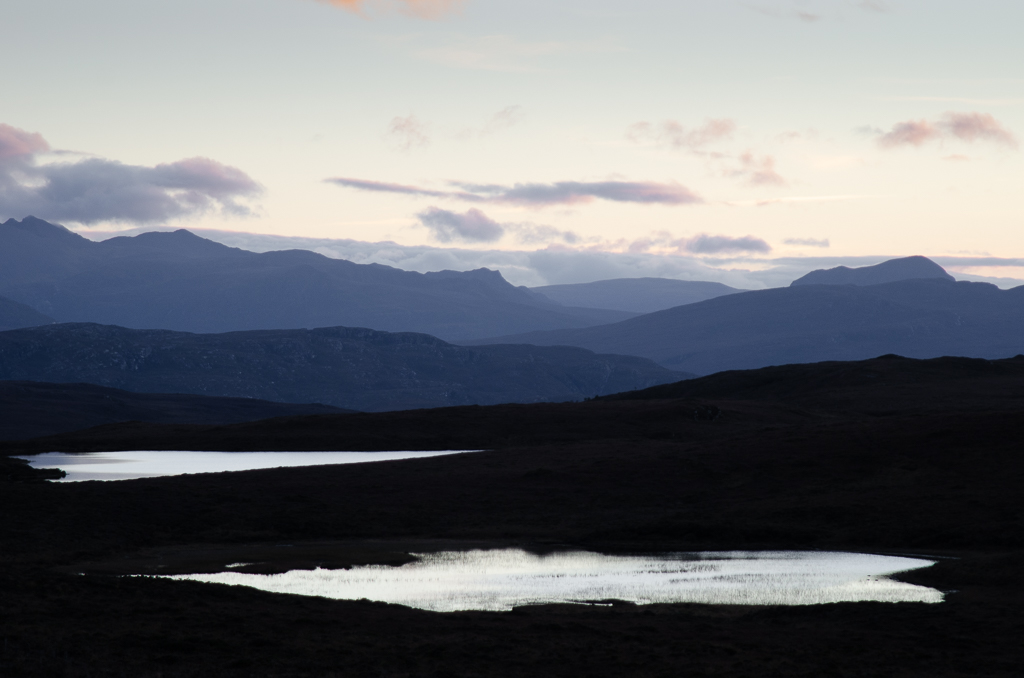 Filed under: Articles
Tagged with: Autumn, Landscape, Mountains, Scotland