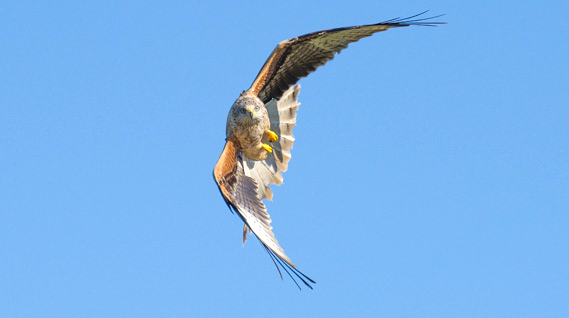 I've been to Gigrin and Bwlch Nant yr Arian to photograph the red kites, but never to Llanddeusant. It's a lot quieter than the other two, the sun's behind you and the hides are very good for viewing but more importantly they're excellent for photography.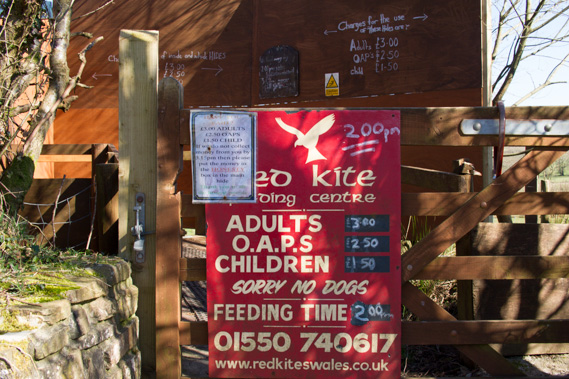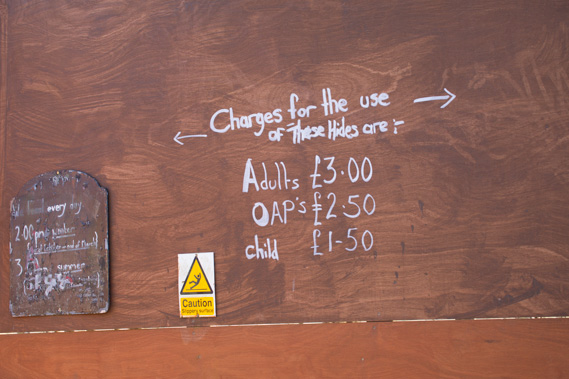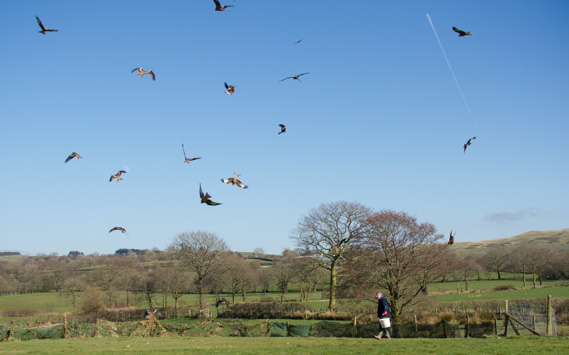 The weather was perfect with a beautifully clear blue sky to work against and with a waxing gibbous moon there was always the challenge to work with the kites and the moon together.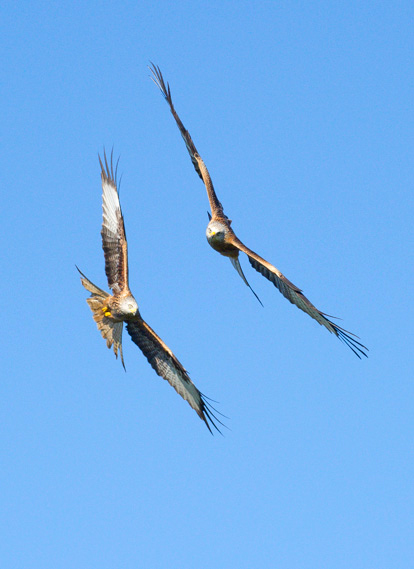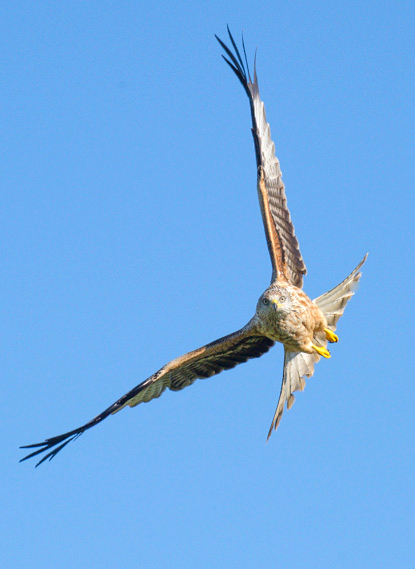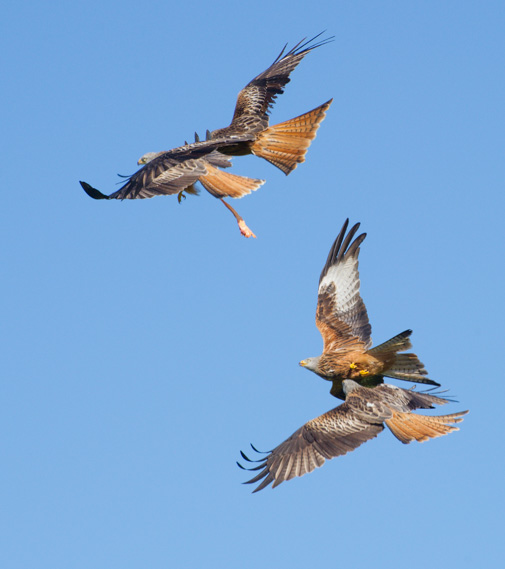 The informality of the feeding centre and the fact that it was really tucked away deep in the Carmarthenshire countryside gave it a real sense of place.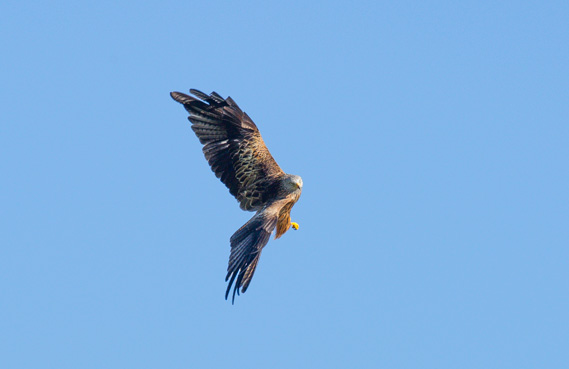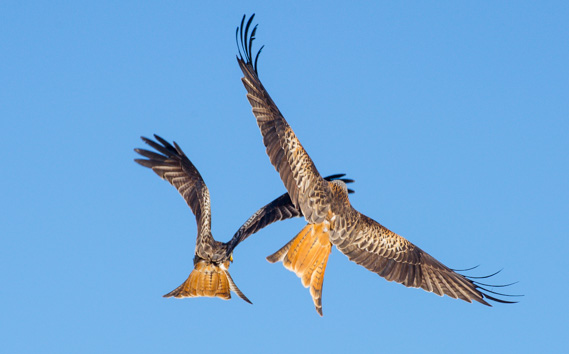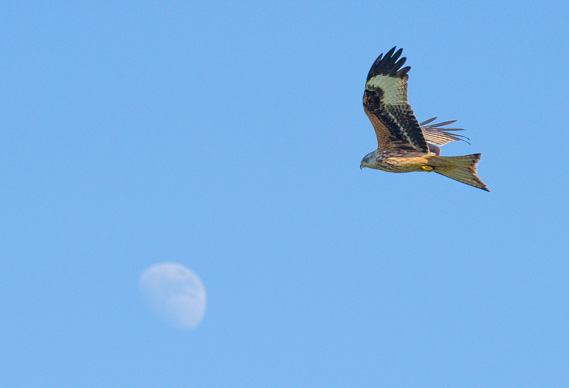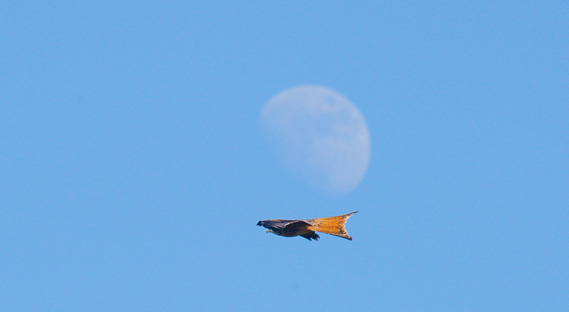 You can never get tired of seeing the spectacle of fifty plus kites diving towards the ground and, as in both of the other locations, there's an initial frenzy and then a succession of waves as the kites come in to continue feeding. They're fed at 2.00pm GMT and 3.00pm BST but continue to swoop in up to a couple of hours after the food has been put out.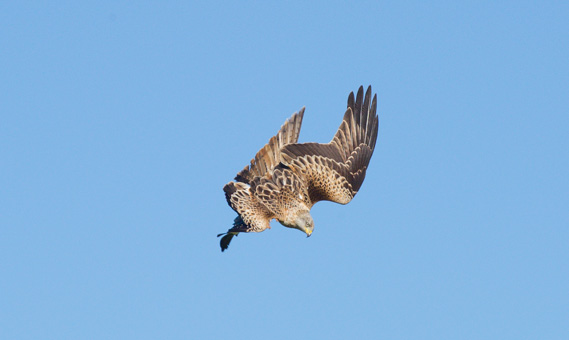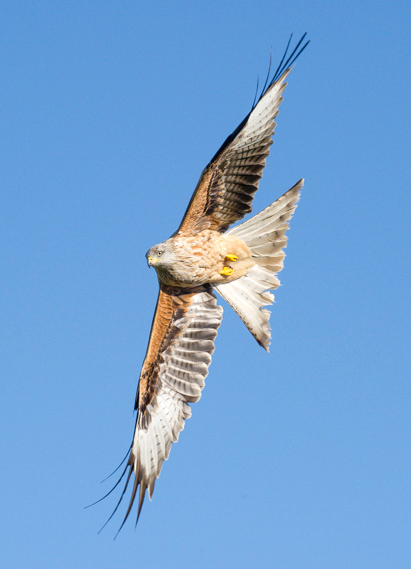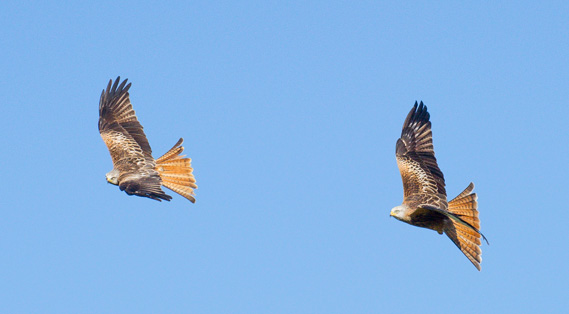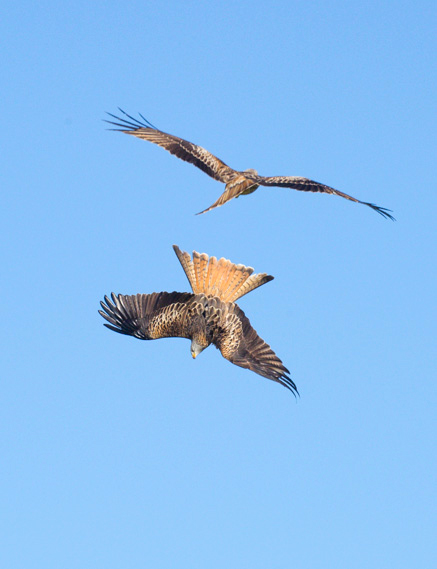 Filed under: Articles, Birds Eloquent Project
Tagged with: Bird Behaviour, Species