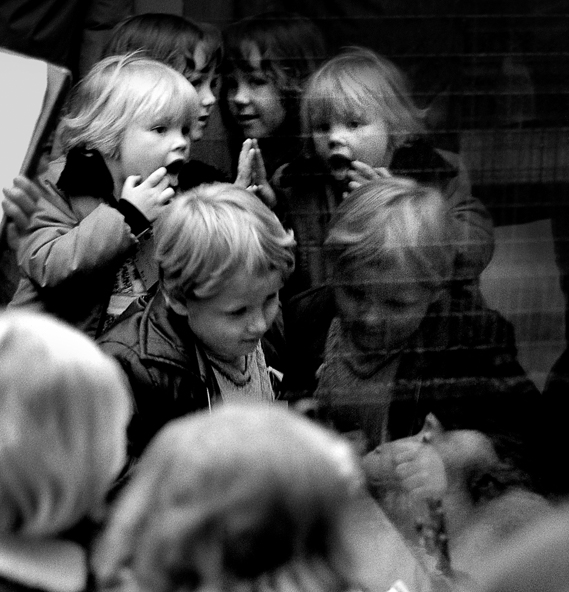 Why haven't I posted?
It's been a long while since I wrote a blog post, something which I enjoyed doing and know some folk out there enjoyed looking at. First of all I apologise for this lapse and will slowly endeavour to get back to putting it right.
Depression
I've had a prolonged period of depression which has seen me in some difficult places. I'd like to post more about this later on and discuss what it has meant for me and hopefully talk through the continuing road out of it, although I'm aware I'll always need to have coping strategies to keep it at bay.
CBT
I've been receiving Cognitive Behavioural Therapy (CBT) sessions on the National Health Service, which have been excellent and have really helped on a slow road to something like a recovery. During my last therapy session we talked about perhaps rekindling the blog, something I've not been remotely interested in over the last months. I'm still struggling with the sort of motivation that drove me on before the illness but I'm beginning to feel I could again start to do something in this direction.
CBT and Photography
Talking with my therapist, Neil, I've decided to delve back into my archives and begin a small series, showing one image every couple of weeks to begin with and discussing why I've chosen it and what it means to me – a sort of extension of the CBT into phototherapy. I'll initially look at images from the beginning of my archive, some 40 years ago and work up through the years. It's obviously a personal selection and a little bit of an indulgence and as such may be of limited interest, but at this stage if it helps me then it's serving a valuable purpose. Once I get some of the drive back I'll hopefully be getting out and about again and start posting articles as I did before.
Stigma
In doing this, however, there's also the hope that it may perhaps help others who are suffering from a mental illness. There's still a significant stigma attached to depression and mental illness, which needs to be addressed on the local and national level in many areas of society. Physical ailments carry a large degree of sympathy, you break an arm and people rally round and help you with tasks you are unable to carry out. Mental illness doesn't function in the same way, yet is much more devastating and difficult to deal with. I'm of the belief that the sigma it carries with it must be challenged and to begin to address this more of us need to be honest and in no way ashamed of talking openly about the illness.
Writing and keeping diaries is central to the recovery process through CBT and I feel that the blog can act as a further, if more public, vehicle from which to continue this methodology. I've always written daries so CBT has come naturally to me in terms of 'doing the homework'
Image 1, Chester Zoo 1975, Zenith EM, FP4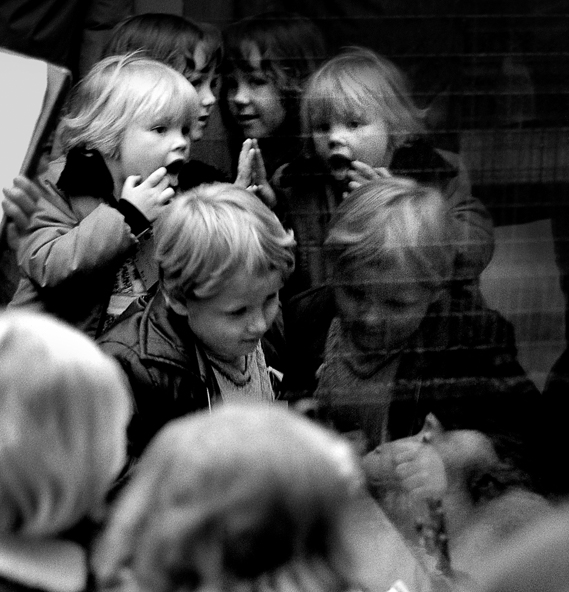 First SLR
My parents were both teachers, mum in an infants, dad headteacher of a juniors. I'm 17 doing 'A' levels and have no idea what career I'll follow. Bought a Zenith EM from one of my older brother's friends.
I remember the thrill of just having a 'proper camera'. I'd taken pictures before and loved it, but not with an SLR (I'll dig some of those out as well, and go back a bit further). Darkroom was a small box room by the bathroom. Good times, birdwatching and football kept me busy.
I went with mum's class to Chester Zoo, no permissions from parents needed, take what you like! Make 'enprints' (a standard 5×3.5 print made from a negative) stick them on the school notice prints and take orders for school funds.
Image Structure
Kids looking through a glass cage at what? Can't remember, but the image has always stayed with me and made me realise the potential of the medium to develop a narrative within a single image. There's excitement, involvement, fascination even enhancement. The photograph revolves around six faces, three of them mirror images and is held together by the hand of the blonde girl which is pressed flat against the glass – the reflection of the single hand making it appear as a gesture of prayer or thanksgiving.
Filed under: Announcements
Tagged with: Depression