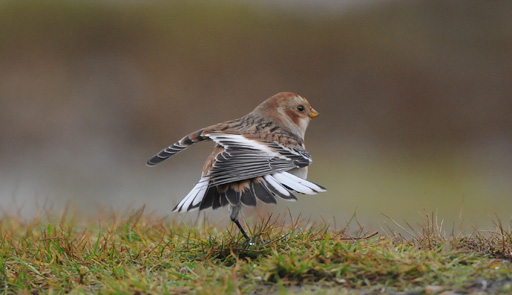 Our two proposed sites today were Salthouse and Cley, one area really but there are hides at Cley whereas Salthouse is an area of shingle, with a carpark at the bottom of a short dead end. There is always a chance of Snow Buntings at Salthouse and Cley can offer much at all times of the year. The morning was a little brighter than we expected, but it soon deteriorated and the afternoon saw a low mist engulf the reserve.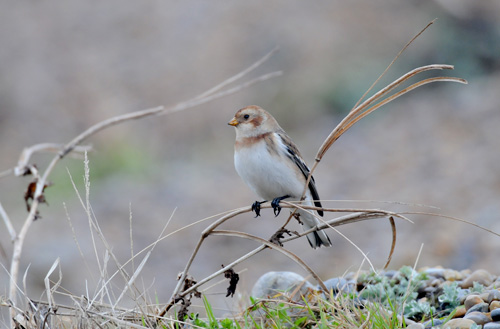 At SaIthouse, our first stop, I was photographing a Turnstone at fairly close quarters when Phil, it's always good to have a second pair of eyes, whispered to me that there was a Snow Bunting just behind me. I turned slowly round and the bird was on a grassy area about six feet away, too close to focus on! There were actually two birds, the other a little further away. Fortunately they stayed around all morning and were very accommodating, I frequently found myself having to move away from them in order to be within the focus range of the 500mm lens.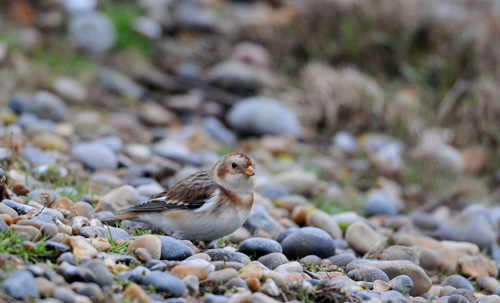 They are beautifully camouflaged against the shingle area and easily overlooked until they take flight. I spent a couple of hours with them trying to get a clear background that would pick out the shape of the bird, anything against the shingle or taken from above was never going to work.
The answer was a beanbag and to lie flat on the ground, at bird level. It took a little time and patience for it all to come together but you know what you are after and simply can't leave until you've given it your best. I always wear waterproof tops and bottoms when ever photographing birds away from hides. It allows me to be able to lie or kneel in any conditions and so much of bird photography works better at a low level.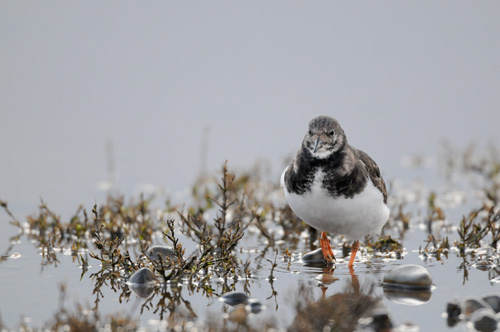 The Turnstone obilged with a superb bath and preene. I have always found them to be very approachable, at times walking within a few feet of the camera. It's one bird that more often than not demands a 300mm lens.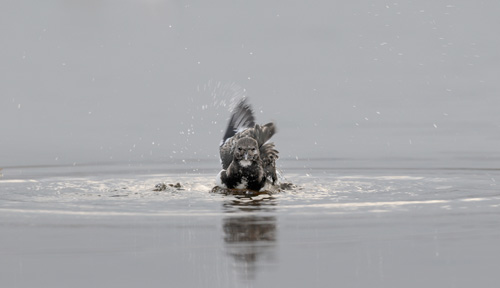 Off to Cley for the rest of the day, selecting one hide and staying with it until the light pushed us away. All the waders were a fair way out but spectacular. Around 2500 Golden Plovers spent a rather restless afternoon on one of the raised shingle banks, being reguarly sent up by a passing Marsh Harrier. Avocet, Ruff, Black-tailed Godwit, Lapwing, Dunlin and a lone Sanderling were all present.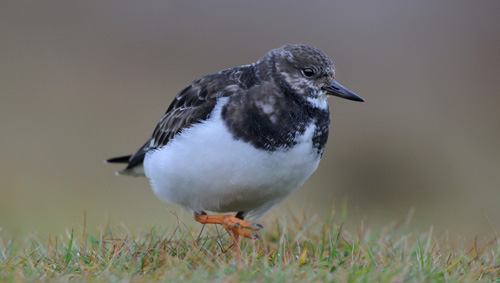 A Teal spent a good half hour preening in front of the hide and a couple of Water Rails made a brief appearence. Towards last light a Heron flew in and for a fleating moment roughed up its plumage before settling down to a watching game. We left the hide to be greeted with a couple of thousand Pink-footed Geese flying from their feeding grounds to the coast to roost. Again all over by 4.00pm, so different from the long days of summer in Scotland when you can still be photographing at 11.00pm and beyond!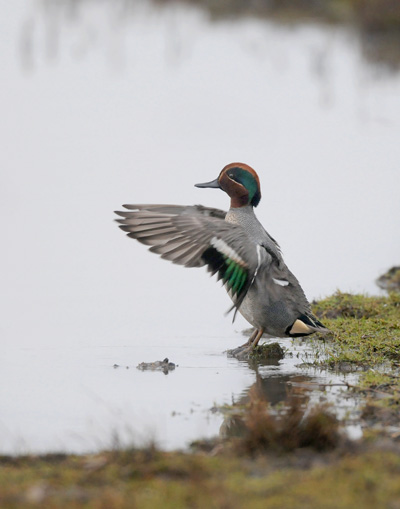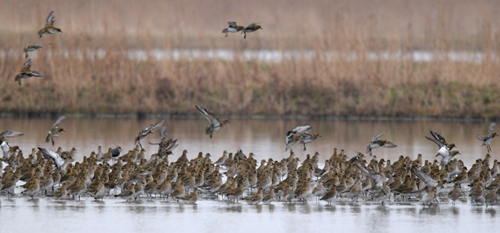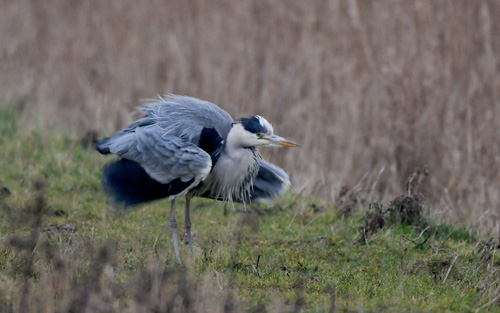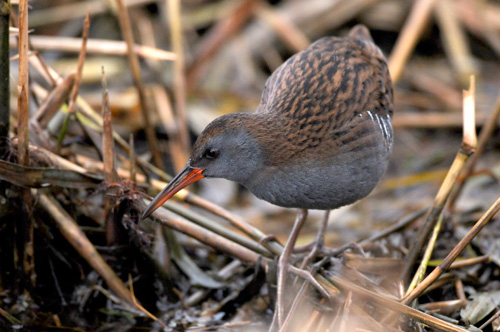 Filed under: Diary Entries
Tagged with: Species, Winter