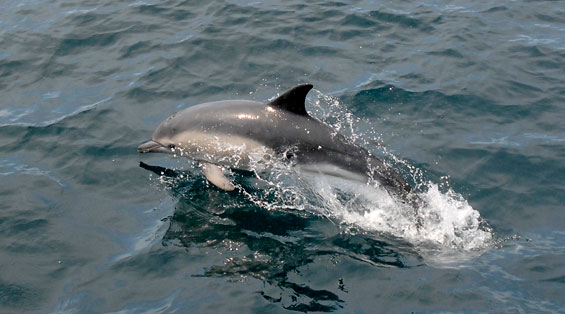 I was out with Sea Trust yesterday on a dolphin survey trip to the Smalls. The weather was, at last, fine but with a fairly heavy residual swell from the last low of a couple of days ago. It made the photography pretty difficult early on, but as we passed the Smalls lighthouse it quietened down and conditions improved.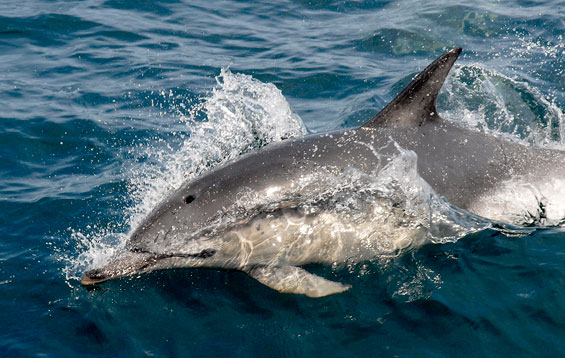 The highlight was undoubtedly a sighting, only the second in six years, of three Fin Whales about eight miles out from the Smalls. Richard Crossen, a fine photographer, who often accompanies Cliff Benson on such trips and runs a couple of blogs Whales in Wales, and Pembrokeshire Birds, first spotted a large 'blow'. We all hooked onto the area to see them surface just the once and waited in hope for another sighting but it was not to be, so, unfortunately none of us managed to record the event. It's virtually impossible to photograph cetaceans when they rise only the once. You have to be trained on the one spot, which, when you are scanning the whole sea, is very unlikely. None the less, it was an exciting moment and only the second time I've seen a Fin Whale, the first was a number of years ago when we had a really close encounter on a trip across the Bay of Biscay.
In the region of 150 Common Dolphins,  were seen but didn't stay around for long moving off as quickly as they had shown themselves, we only had a brief opportunity to get any photographs. It's best to have a couple of camera bodies with different lenses on when trying to gain pictures of dolphins. I had the 300mm f2.8 on the D300 and the 24-120mm on the D200. At times they will come so close to the boat that only a wide angle will suffice.
On this trip we had eight Storm Petrels, an Arctic Skua close to Skokholm, a small group of Ringed Plovers a few juv Puffins and the occasional Guillemot. We stayed around Grassholm for a short while where the Gannets are still in full residence and a few Kittiwakes, the most delicate of the Gulls, passed by. Manx Shearwaters were around in good numbers throughout the trip and Fulmars made the occasional appearance.
The Celtic Wildcat a catamaran, skippered by Nick, is, by a long distance, the best boat I've ever been on for photography and Nick is a superb host and has a vast knowledge of the waters around the Pembrokeshire coast. We sailed around 26 miles off the mainland and covered over 100 miles in the day. The sail up the Cleddau past Milford Haven is interesting in its own right and I'll post some work from this part of the trip in the near future.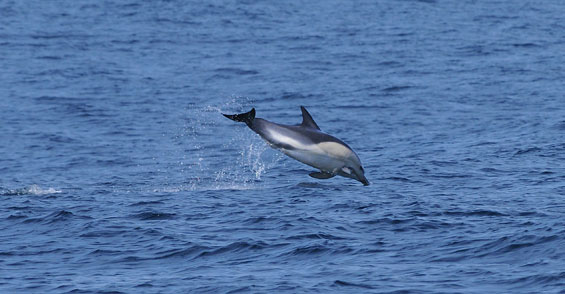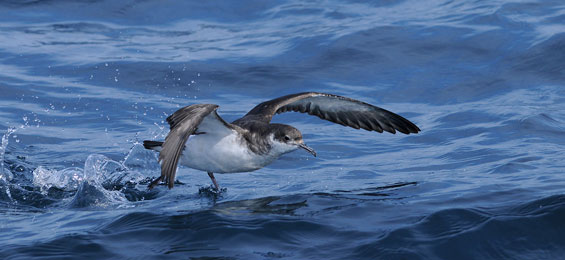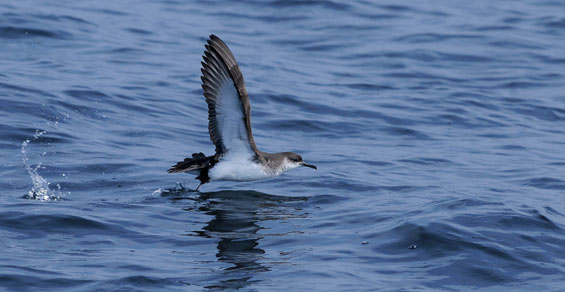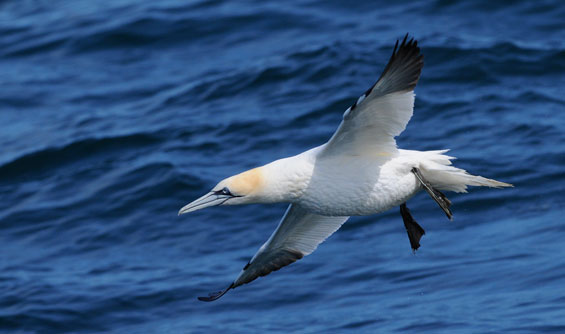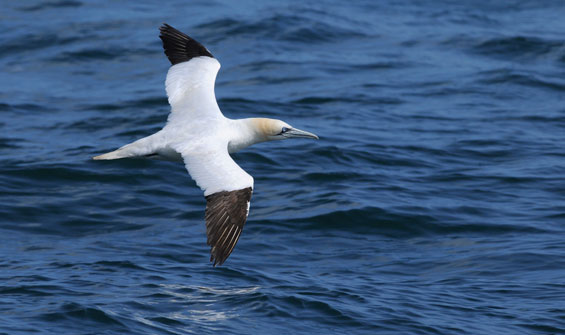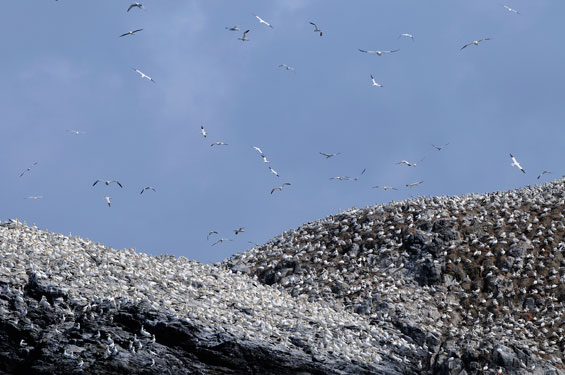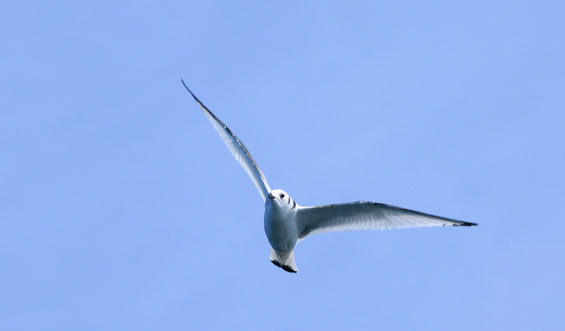 Filed under: Diary Entries
Tagged with: Islands, Sea Trust, Species