Cloud Inversion
On waking on this morning and looking out of my window at 4.00am it was apparent that there was a cloud inversion happening, and I needed to get out quickly and somewhere with a bit of height to get the best of it.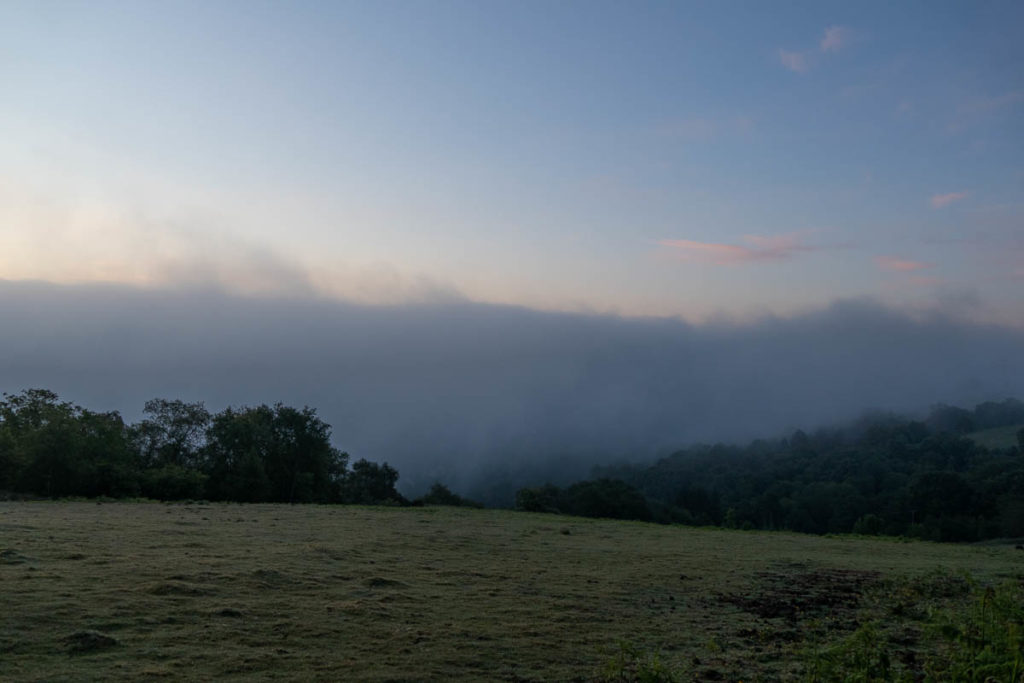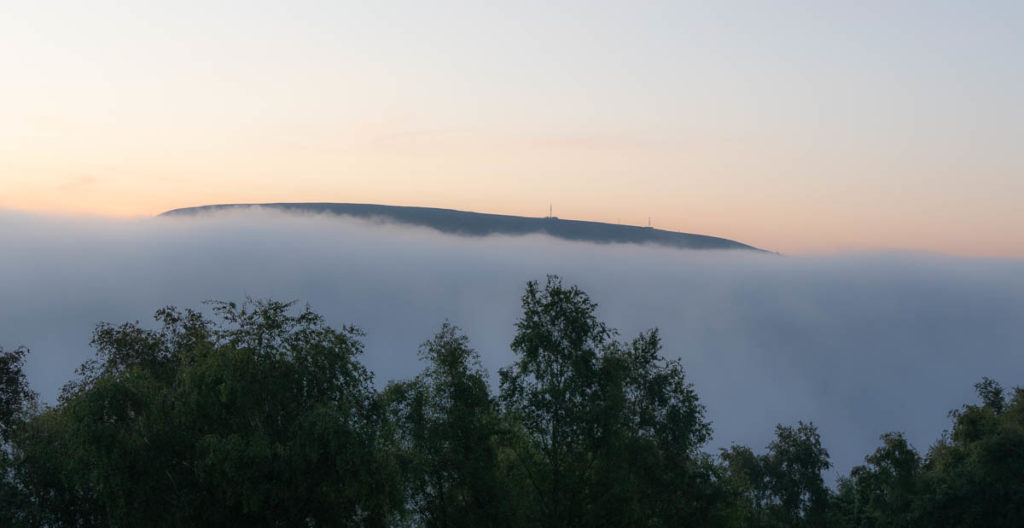 A cloud inversion is also sometimes known as a temperature inversion and in many ways this is a better description as it gives an idea of what is actually going on during these spectacular moments. They occur when the air nearer the ground is cooler than the air above it and during times of high pressure with little or no wind and more often in the winter months.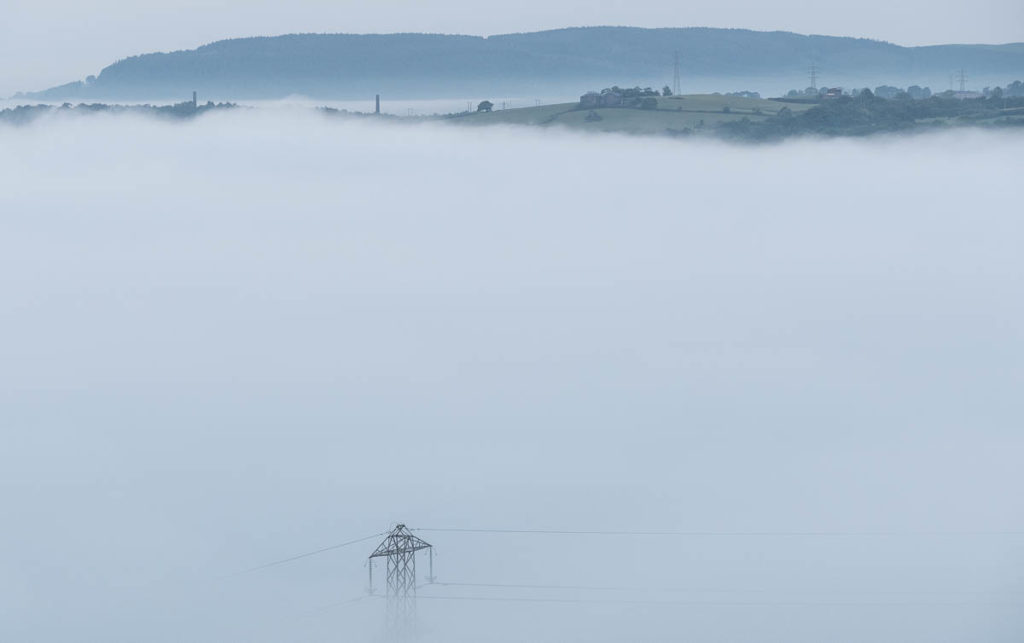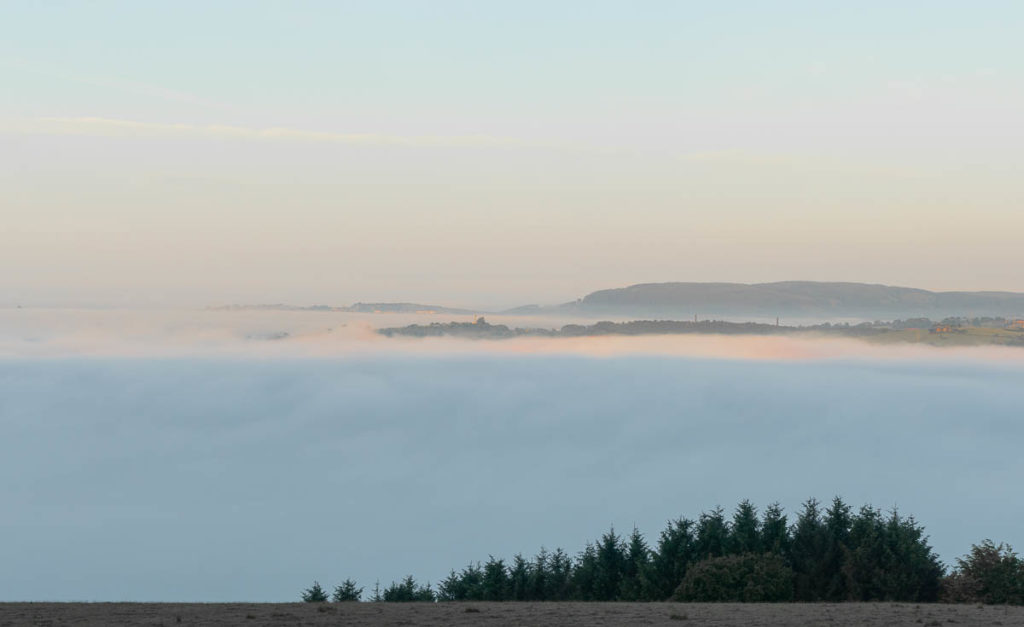 As soon as the sun reaches above the horizon the heat will begin to evaporate the cloud and the phenomenon will dissipate remarkably quickly, but during the hour pre sun rise above the higher ground it's a spectacular sight.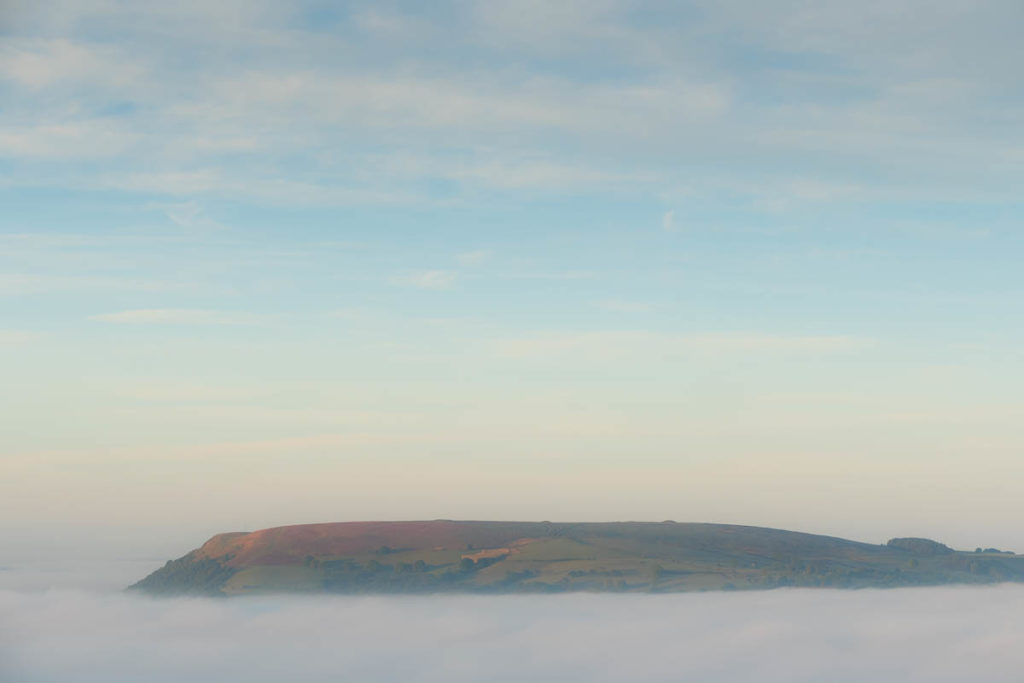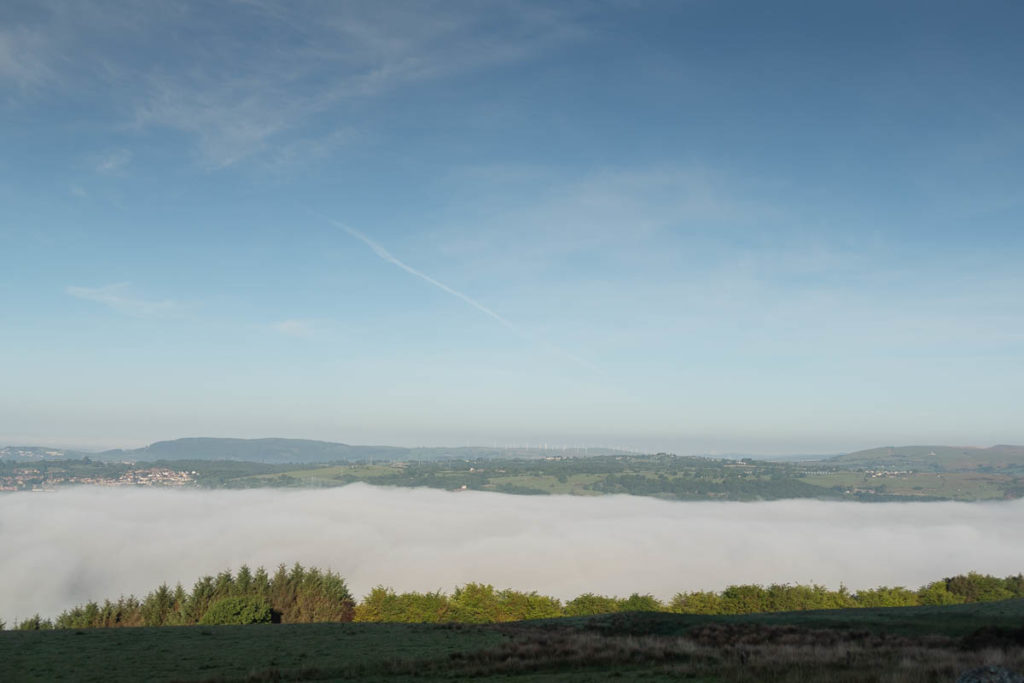 Underneath the cloud the birdsong was nothing like  it had been on clear cloudless mornings but above the clouds all that changed, although this time, rather than the garden birds and birds of the low lying common taking precedence, I was aware of Skylarks and Meadow Pipits, with the Skylarks excelling.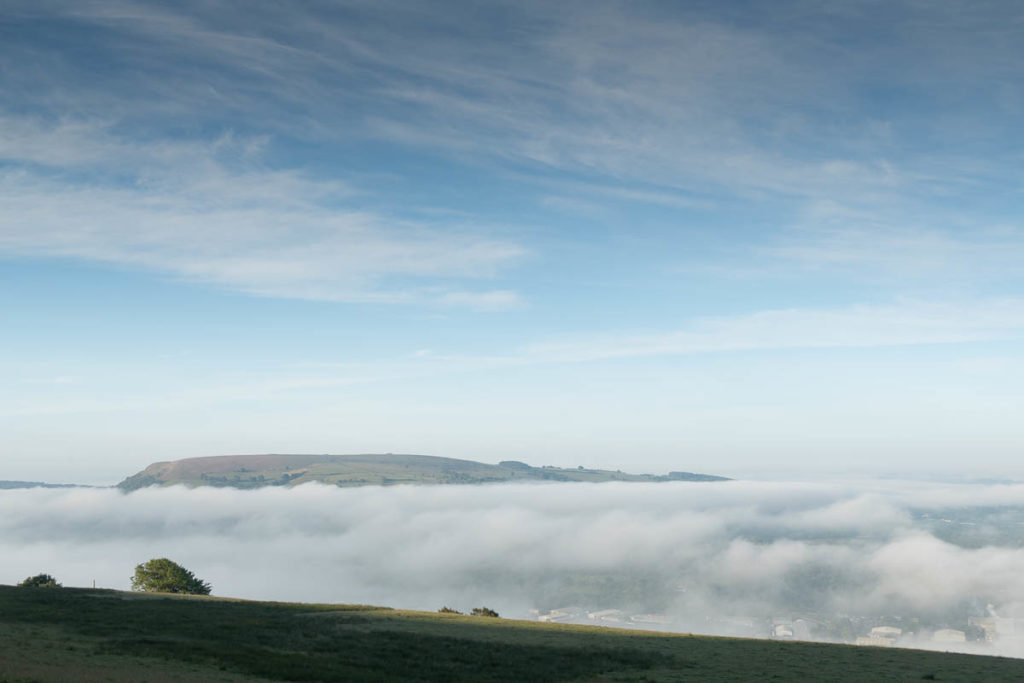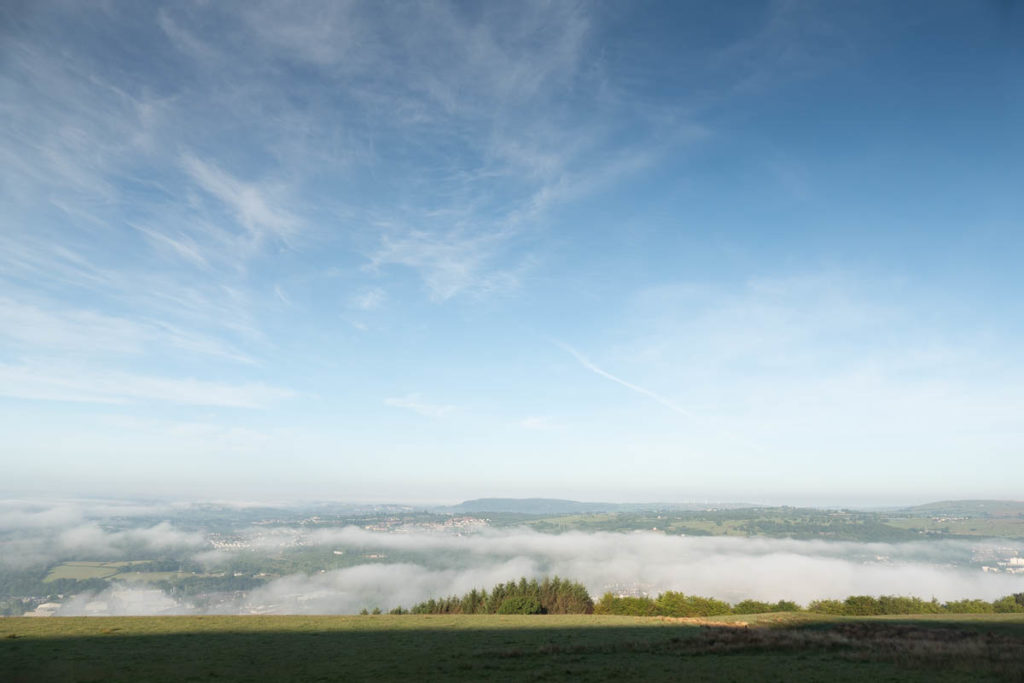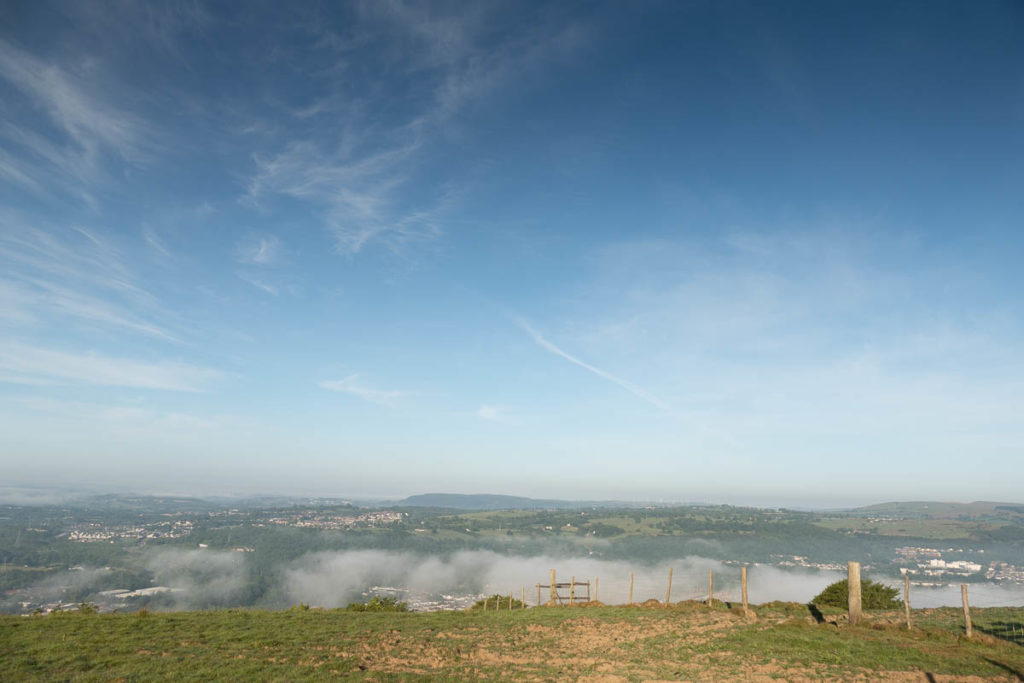 The serene nature of land emerging as islands through the inversion was slowly broken as the world hidden began to reveal its more human and industrial face, this after all, was the heavily populated Taff Vale with the Treforest industrial estate below me. For just a while though I had been in another place and another time too.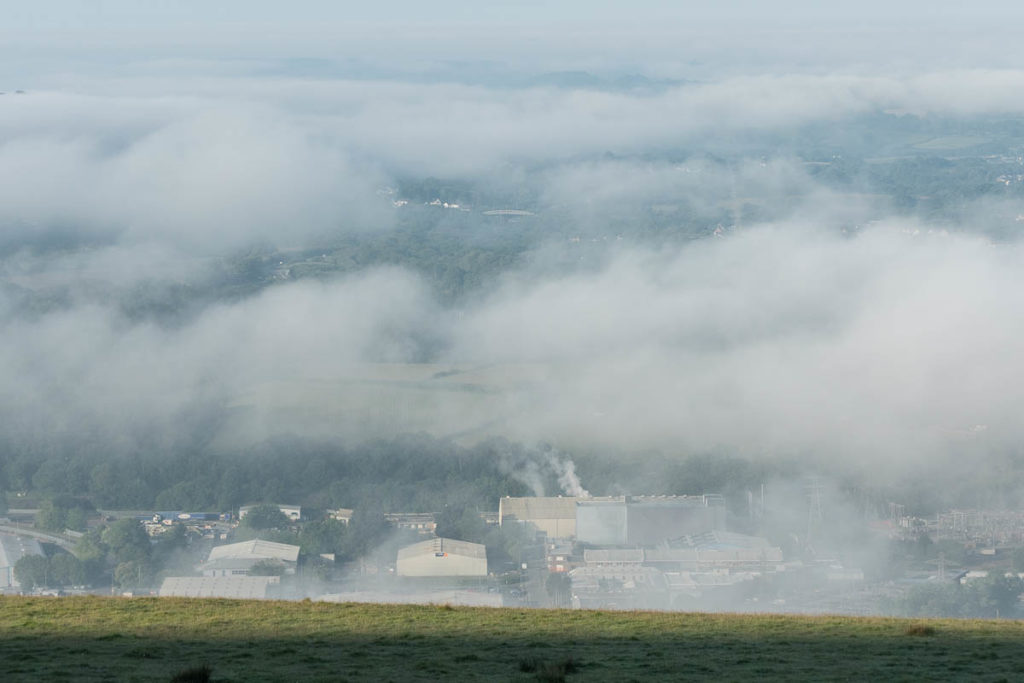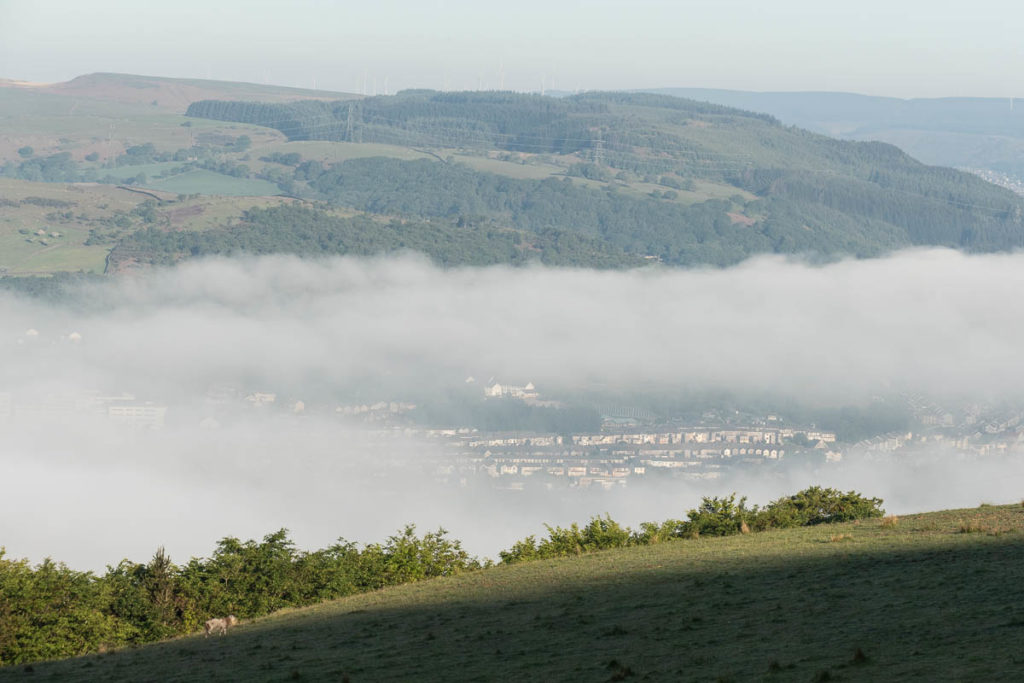 Filed under: Diary Entries
Tagged with: Landscape