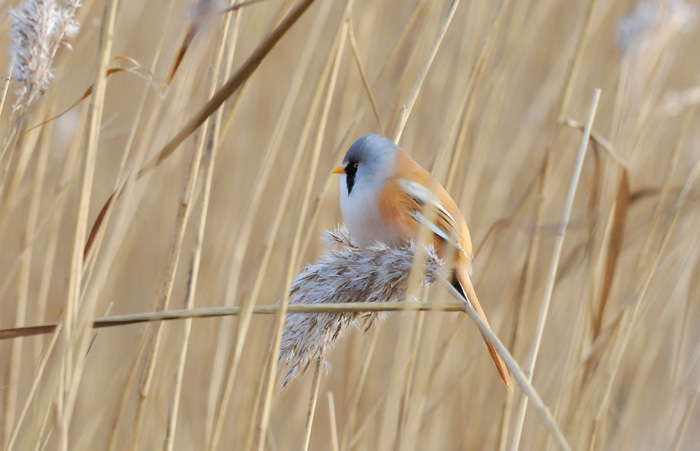 I was down at Cosmeston yesterday to try and photograph the Bearded Tit that has been around for a couple of weeks. It's a bird that has eluded me over the years and I have only managed glimpses of it at Leighton Moss before today. Met some folks down there looking for the same and spent an enjoyable few hours on the boardwalk hoping for lots of elements to come together.
It didn't show for the first hour but after that was fairly regular but not showing as well as it apparently has been. Often only 15 feet or so away but deep enough in the reeds to be obscured from view. A fair breeze all day made it difficult to get a clear sighting, as it will stay tucked in low at the first sign of wind. The reeds were continually moving and, through the viewfinder, it was a little like looking through a car windscreen with about 20 wipers on at full speed!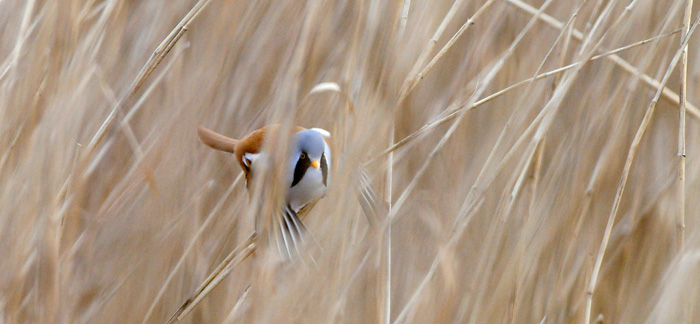 I stayed around for about four hours and during this time managed a few shots which show the Bearded Tit well in its environment. Towards late afternoon the light dipped and a strong sun pushed through the clouds and back lit the reed bed in spectacular fashion. With the wind still blowing the effect reminded me of a fairly strong sea pulsing back and forth against the coast.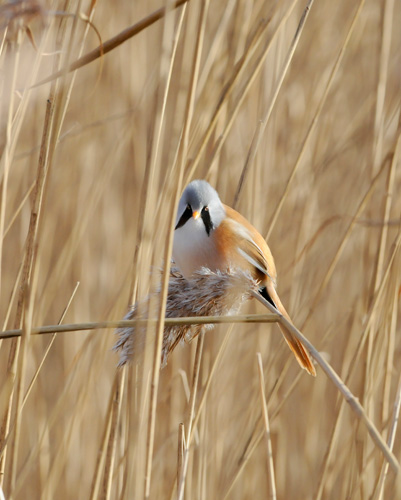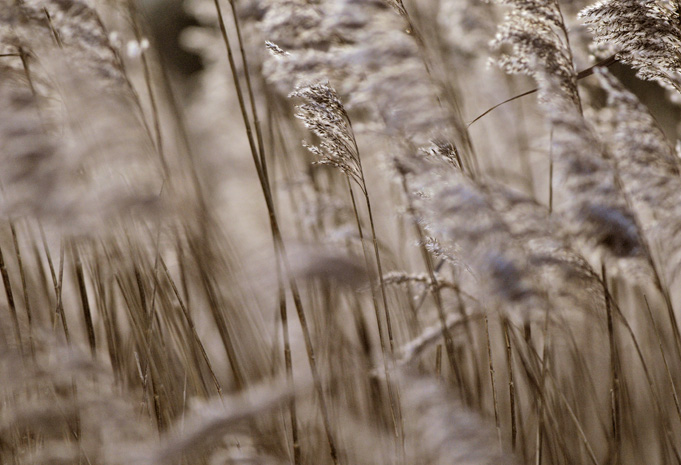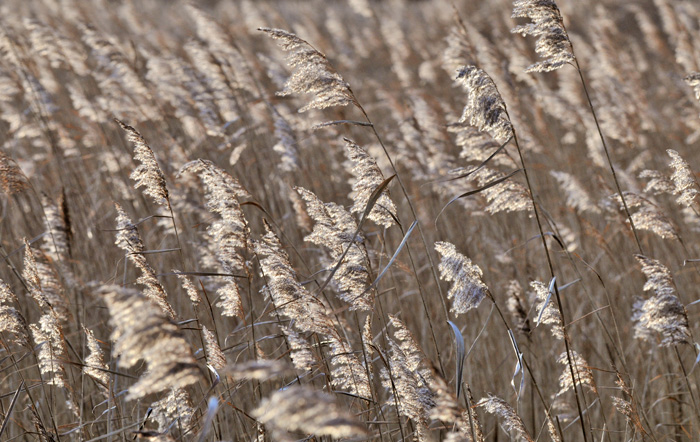 Filed under: Diary Entries
Tagged with: Species