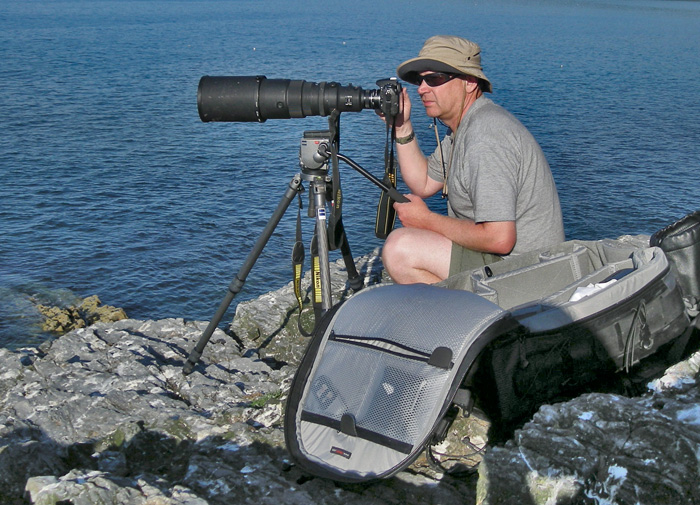 It's not a good moment when you arrive at a photographic job without a camera! I managed to blag my way out of it – another story – but your legs go weak and you are just hoping your in some kind of bad, really bad, dream. I was working as a very young medical photographer at the time and the department had ten 'primed' and ready to go camera bags so you could respond to any incident or request instantly. The bags were placed in reception and you would rush out picking one up on your way.
It was everybody's responsibility to ensure that after returning from any job the camera bag was re-primed and ready for the next person. Never trust this approach!, I picked up one of the cases, arrived at the job, eight miles and a taxi journey away, with no camera bodies. Everything else you could possibly need; lenses, flash guns, filters, spare everything, but no camera bodies! A little embarrassing to say the least.
It's easy to forget some vital piece of kit if you don't plan ahead and more importantly have a 'tick list' that you go through whilst packing your camera bag. If you do this you won't be tempted to stop half a mile from home to check that you did indeed put that spare battery in. If it's ticked off then it's in the bag.
So's what in my bag. I have a number of check lists depending on the type of job I'm going on. You can't take everything all the time. My two lists are related to bird photography and commercial commissioned work. What I carry in my camera bags will also depend on how long I am going away for. If it's a few days or longer, then I'll take a lot more to cover all eventualities and when there ,I'll decant ,into a smaller bag on a day to day basis. As all of my work is carried out in this country I haven't, as yet, had to consider the thorny issue of what to take if your going abroad. So here's the list for the bird photography bag. It's mine, not definitive, and it's personal but it may help in deciding what you may or may not put in your own camera bag.
Camera bodies x2Â  (note they're first on the list!)
35mm – 80mm lens (useful for establishing location shots)
300mm lens
500mm lens
1.4 converter
1.7 converter
Rain covers for all the above
Flash gun (you never know when you may need that extra bit of light)
Lens hoods
Filters – skylight and  graduated neutral density set
Filter holders
Storage cards x4 (compact flash in my case)
Storage card case (after use they should be stored away from dust and grit)
Spare batteries X4 (fully charged)
Tripod
Cable release
Beanbag
Monopod
Lens puffer
Lens wipes
Chamois leather (the best quality chamois is still the finest cleaning cloth)
Tea towels x2 (great if the weather is looking a little suspect, great for wiping moisture off the camera)
Plastic bags (good for putting individual pieces of kit into within your bag – particularly if you are working on a beach when sand can simply get everywhere)
Masking tape (just a great insurance back up for all sorts of uses)
Coins (two pence coins are a must for tightening cameras to tripod plates, and more importantly getting them off!!)
Pen Knife (It's just a survival thing!)
Small torch (if you are working towards dusk or at night you need to see what in your bag and what your camera is set on)
If I'm going away for any length of time then the list will also include
Laptop
CDRW's – DVD's (some form of back-up – just on the laptop is not enough)
Card reader
Camera down load leads (in case the card reader fails)
Battery chargers
Permanent felt pen (identifying back up discs)
Sensor cleaning system
My camera bags are off the Lowepro rucksack variety. I have one for the 300mm lens and one that is designed for the 500mm lens. I also have a Lowepro shoulder bag to decant kit into.
Since my nightmare of arriving at a job, as a professional, without a camera, this system is yet to fail me. It can take time and seem a little excessive but, believe me, it's infinately better than accute embarrasment and not being in a position to photograph just the way you want to!
Filed under: Articles
Tagged with: Equipment, Technique