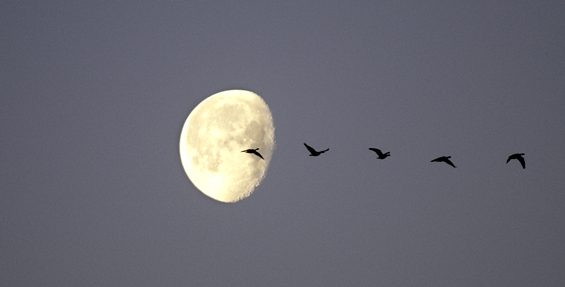 Over new year in Liverpool we had some really cold but wonderfully bright mornings, with heavy frosts.
There's no better place than the 'Mosses' when it's like this. We were up early for three mornings on the run getting there a good half hour before sunrise. The moon was also in a phase and position that offered some good opportunities. The openness of this area gives a feeling of vast space and a chance to see any geese passing over from a good distance away, giving you time to prepare.
It was primarily the Pink-footed Geese we wanted to see but over the three mornings we had fine sightings of Barn Owl, Merlin, Buzzard and flocks of Skylark, Lapwing along with Redwing and Fieldfare.
I was working with the 300mm and a 1.4 converter and also the G10 primed and ready for those vast open sky shots with the geese overhead. It was seriously cold, but after a bacon roll and coffee from the 'van' it didn't feel so bad!
There was a 'sweet hour' on all the mornings, which varied slightly but after 10am the whole place quietened down, as the geese found their feeding grounds and everything else settled down.
I know I always say don't go with expectations when photographing birds, but after the first morning and a stunning moon, it was had not to think about aiming for a shot that had the geese in front of the moon. It's a small target in a vast sky and on most passes the geese would fall way out of desired spot and whilst I had hoped for a more dramatic classic 'V' across the moon I'm reasonably pleased with a couple of the shots. The ones that give over a real sense of what an experience like this is all about, however, are the wider shots taken with the G10. Vast skies echoing with the most evocative of all winter sounds.
My son, Hugh, came with me on a couple of occasions and using his G10 managed a very fine shot of a large skein of geese with the moon above them. With no land in this shot it has a wilder and more remote feel than the others. It's the last image in this series.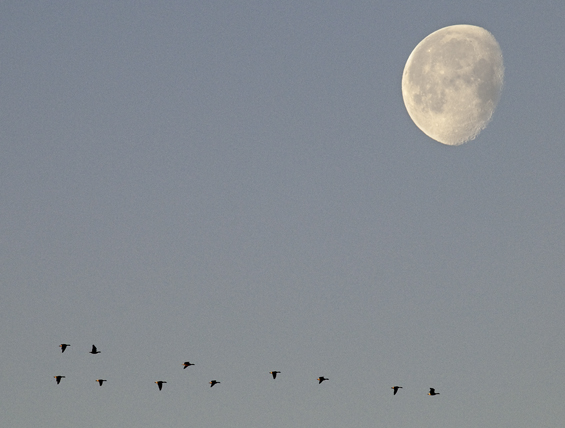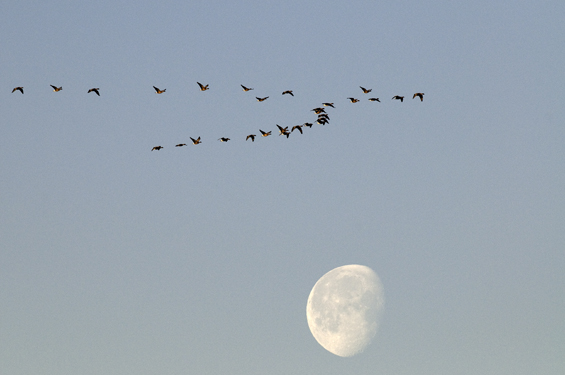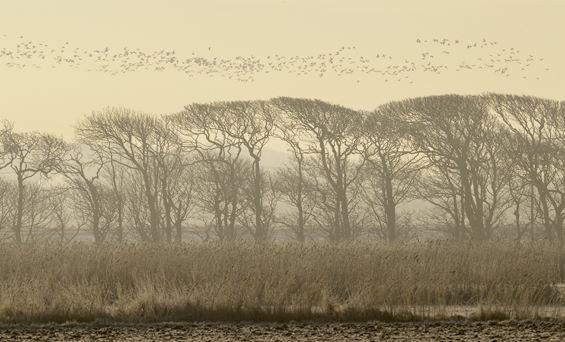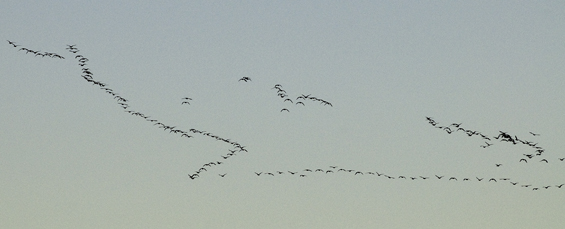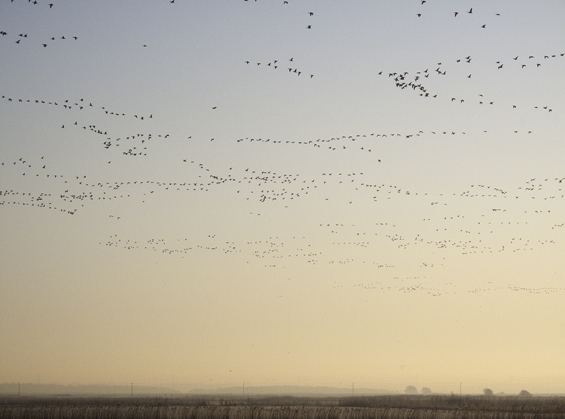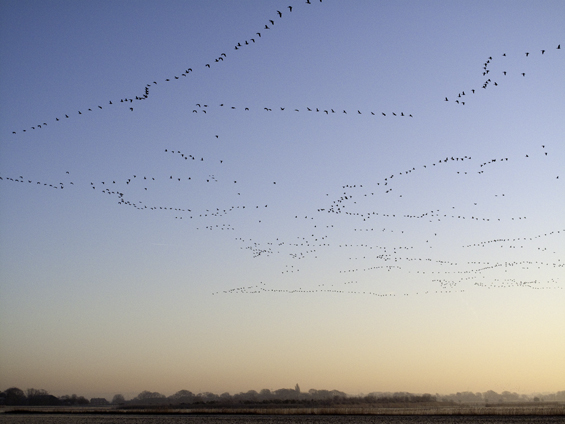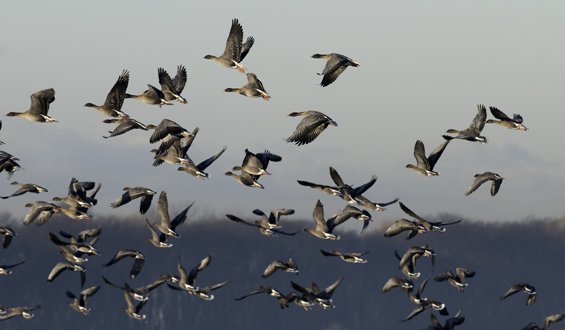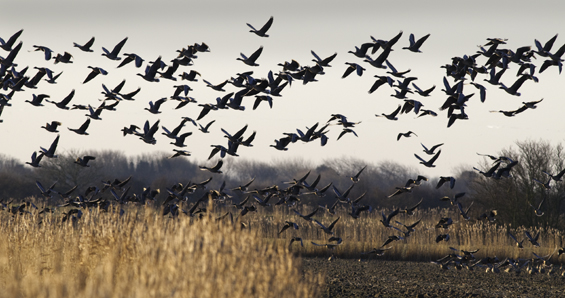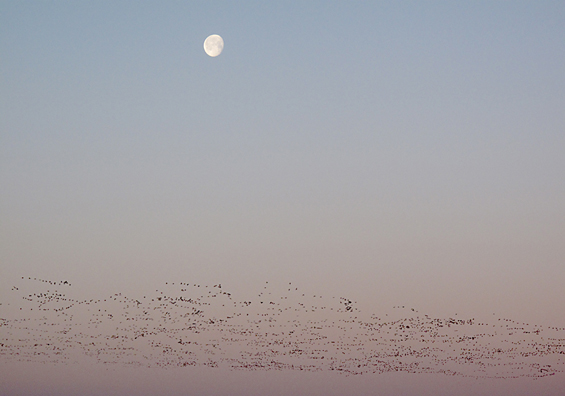 Filed under: Articles
Tagged with: Night, Species