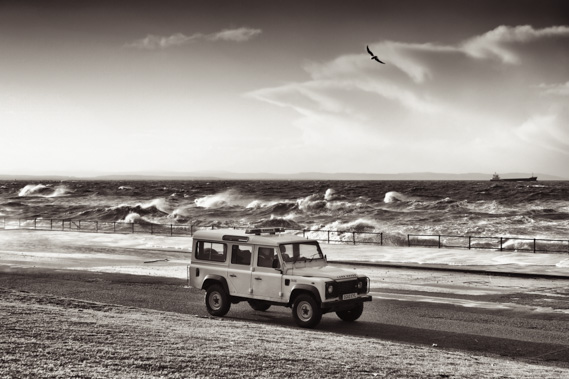 The last post from the Mersey looked mainly at the physical power of the water as the high tide reached its peak, but I was very much aware of a developing narrative that involved not just the waves and surges but people and the wider context in which I was experiencing the event.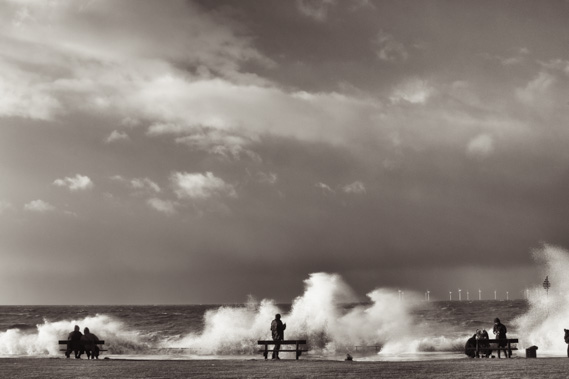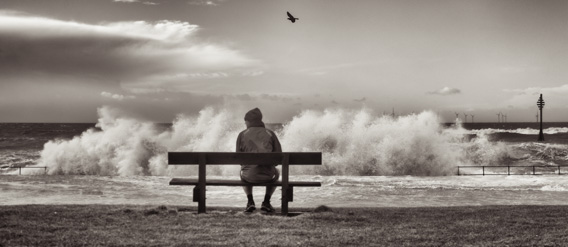 On arrival, a couple of hours before high tide, only the coastguards had taken up their position and cordoned the front off. As time passed and the high tide grew closer, so more and more people arrived and the atmosphere became charged with everyone clearly enjoying the spectacle. iPhones and iPads dominated as image after image was caught of the surge. Some watched but many felt the need to record. It's an interesting development how everyone is now a 'photographer' and the clear statement being made by such people with their smart phones is the simple affirmation that 'I was there'. I watched the fireworks in London on new years eve and to a man and women instead of simply enjoying the spectacle, all were busy recording the event.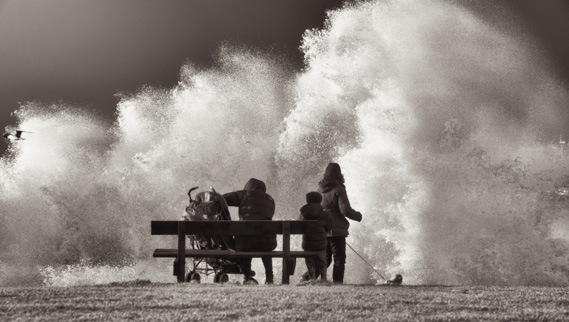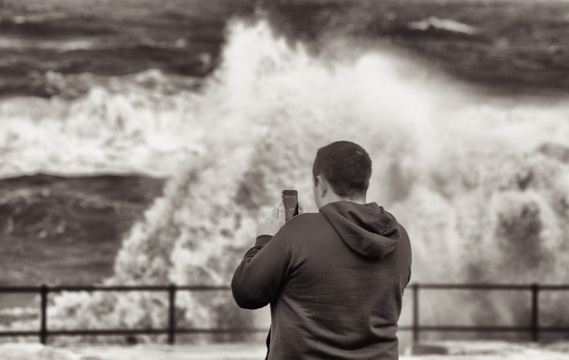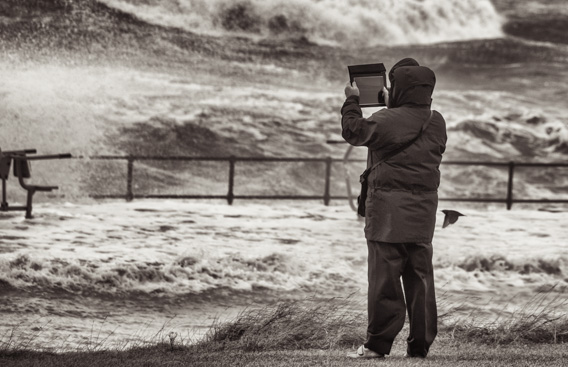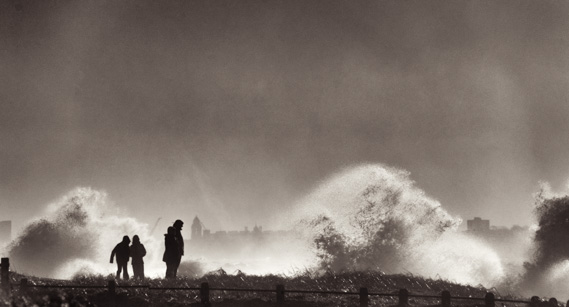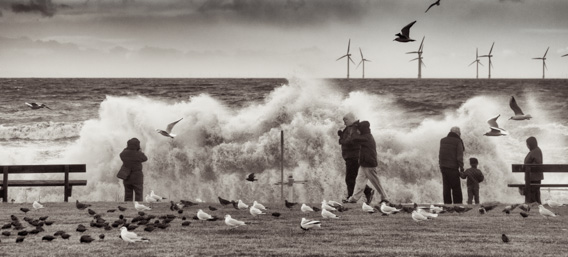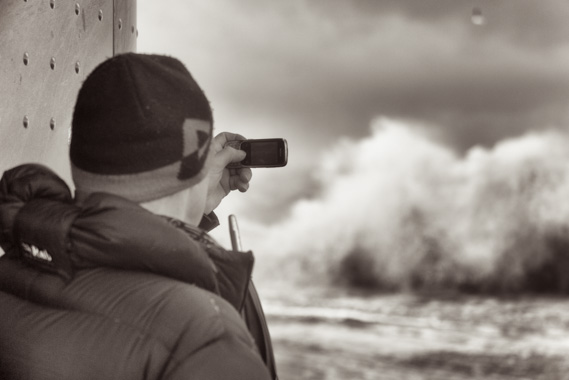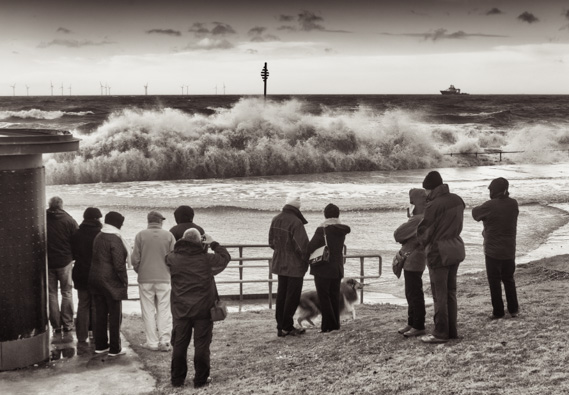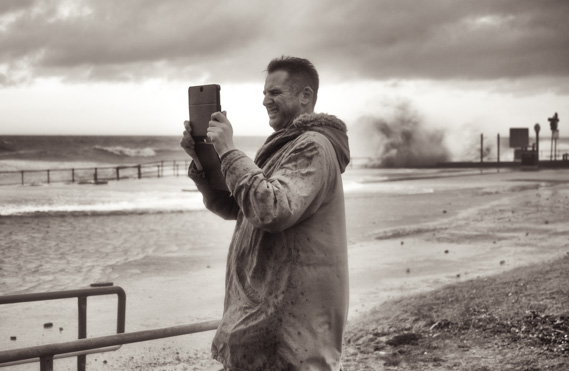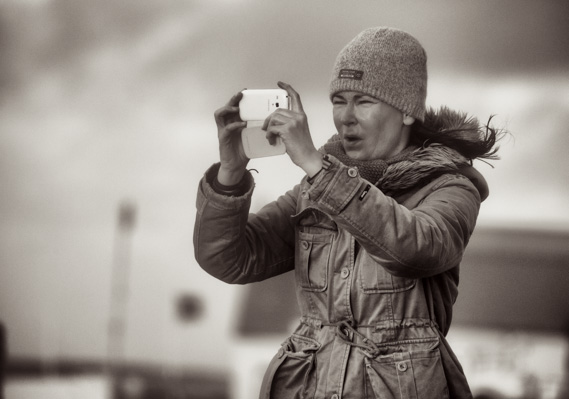 By the time I left, about an hour after high tide, the place was still full. Cars parked up everywhere and still people desperately trying to capture something of the event. So the images here construct a narrative as I saw it developing, the images are to be viewed together, as a sequence as the day unfolded.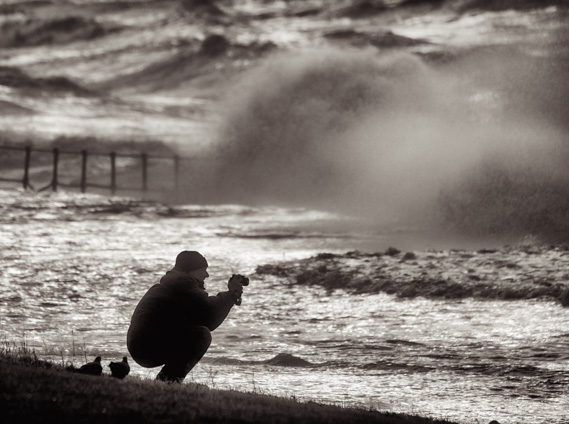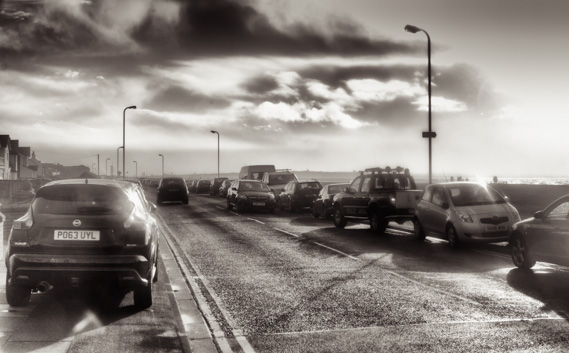 Filed under: Articles
Tagged with: Landscape, Sea Trust, Storm, Water, Winter