Iceland Gull
On the Saturday we arrived, whilst in the hide at Fishnish we got onto a second winter Iceland Gull whilst scanning the 80 or so gulls around the fish farms a couple of hundred meters or so off shore. It gave fine scope views but was far to distant for any photography.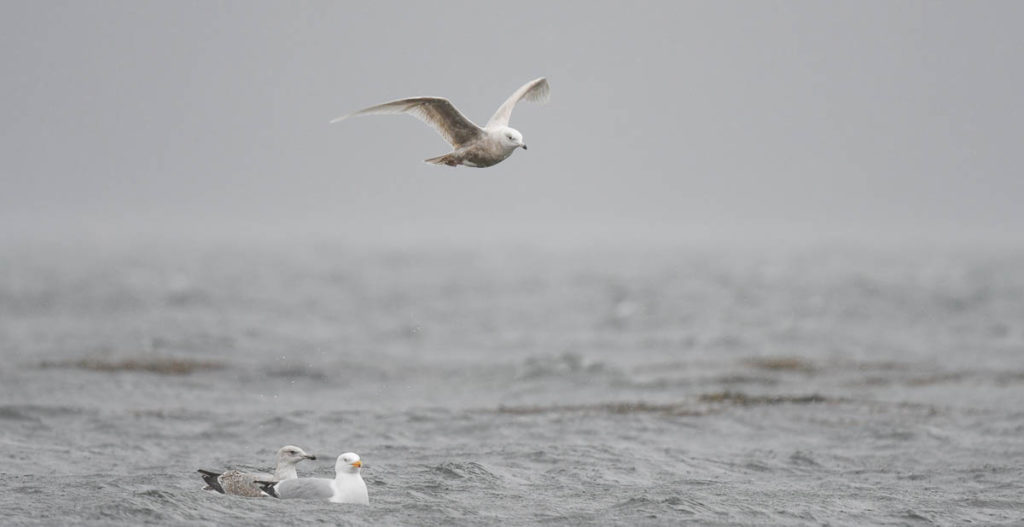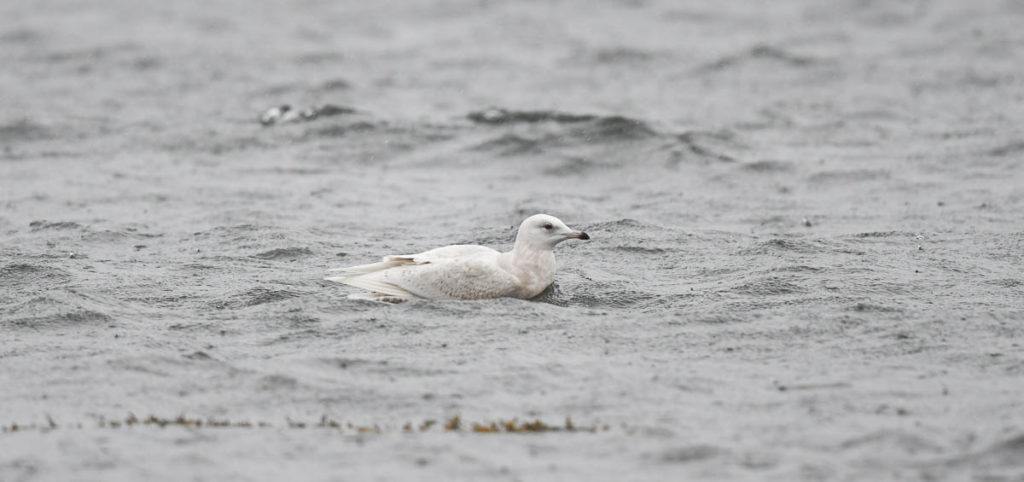 On a very wet Monday, two days later, we pulled into the small viewing point at Garmony and immediately hooked up with the bird again, this time on the edge of the shore with some Herring Gulls and very much in photographic range. In lashing down rain I got as close as possible as it lifted and settled in the Sound of Mull.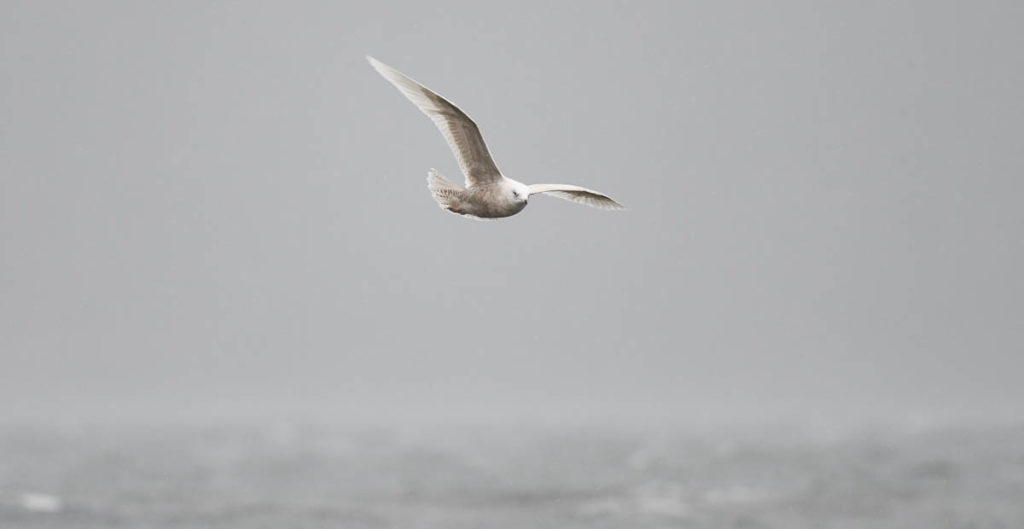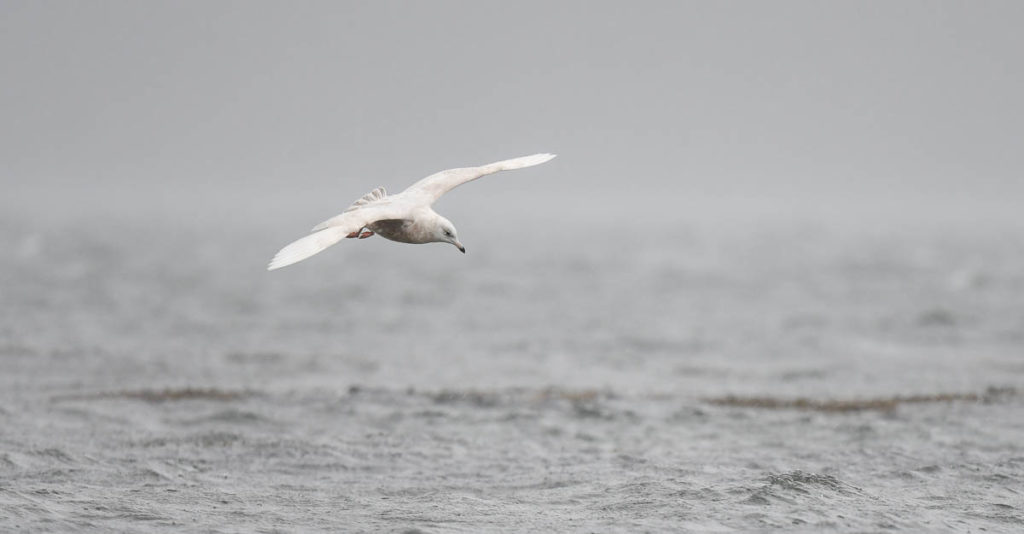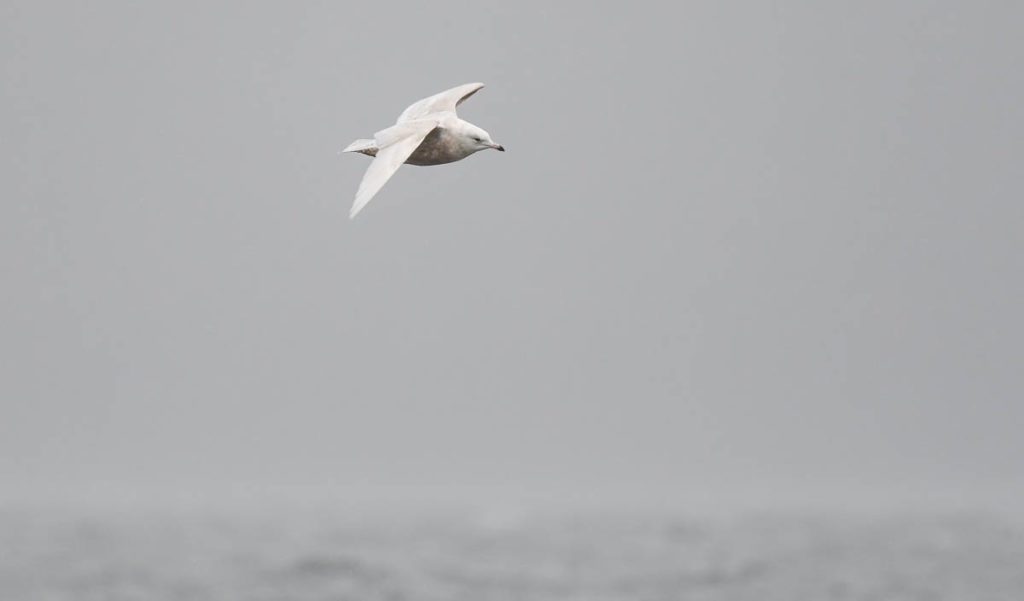 I love the white winged gulls and have caught up with a few recently but never in a setting like this. Heavy rain, wide open spaces and as desolate as you can get. It's how you imagine catching up with one of these gulls of the high north and felt right. I stayed with it for about half an hour before it bobbed further our on the rough waters. We tried again later in the week on a few occasions to find it but without success but for that half hour the gull had spoken of the north and taken me beyond the shores of Mull.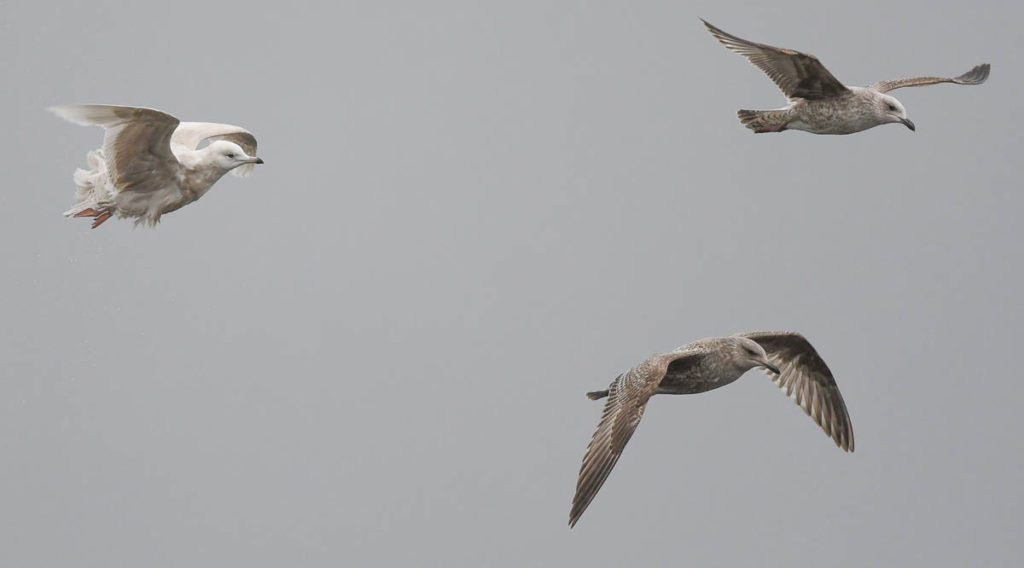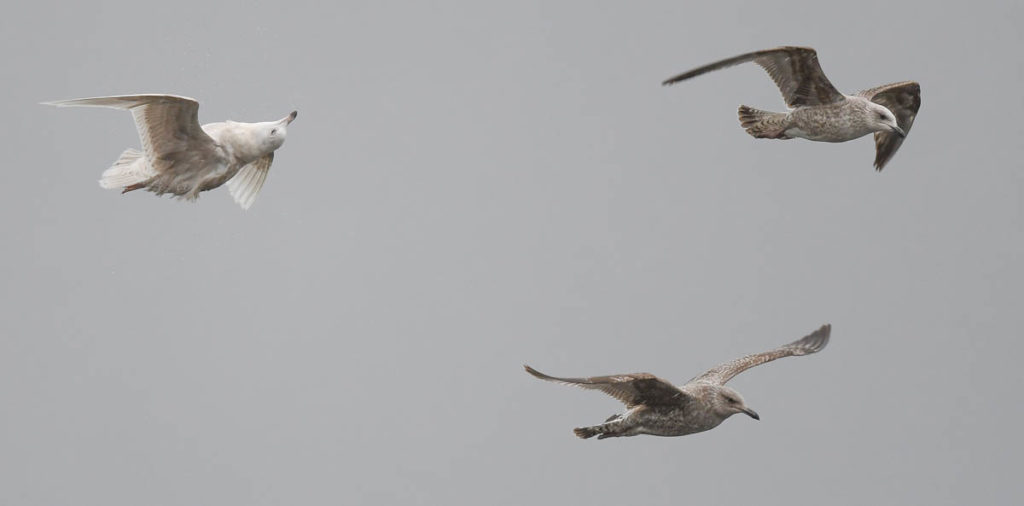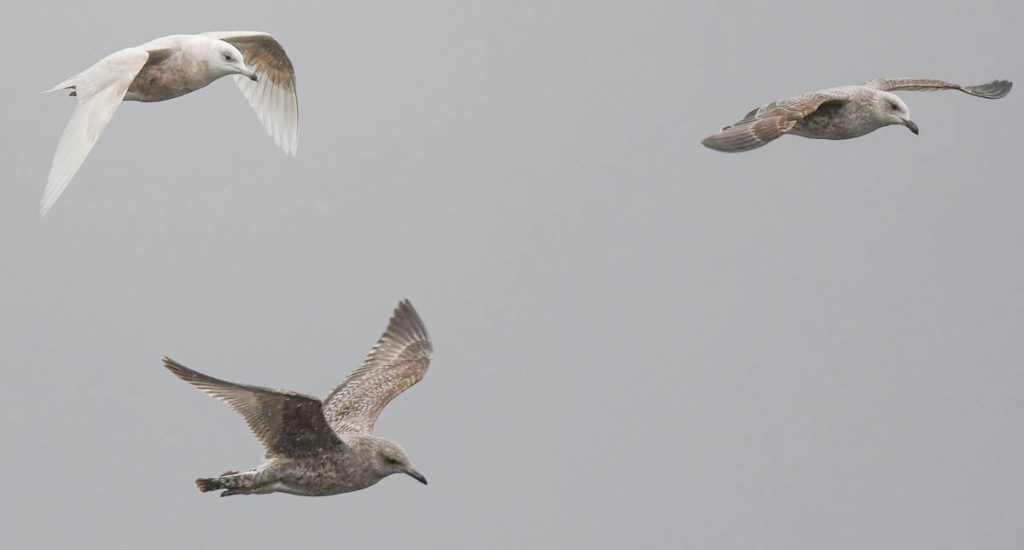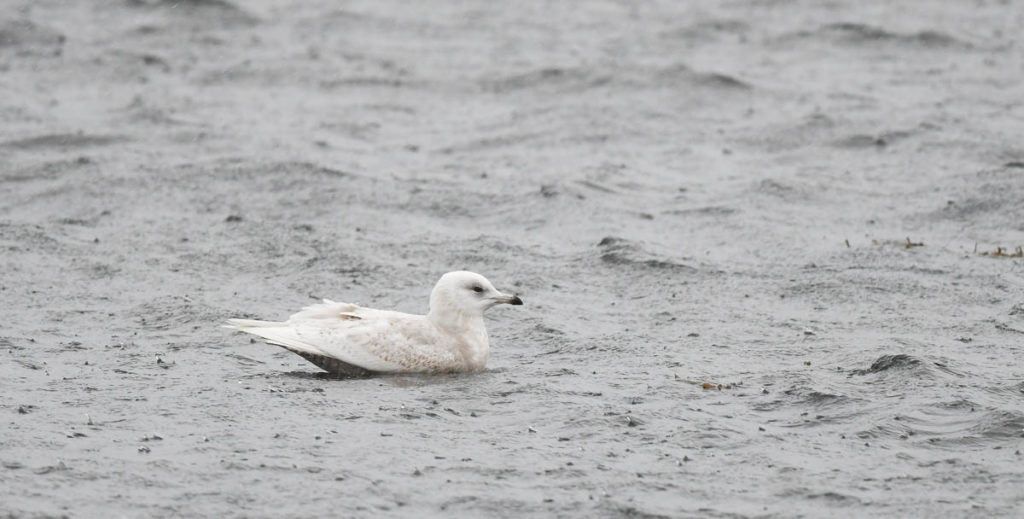 Filed under: Articles
Tagged with: Bird Behaviour, Rain, Scotland, Sea, Winter