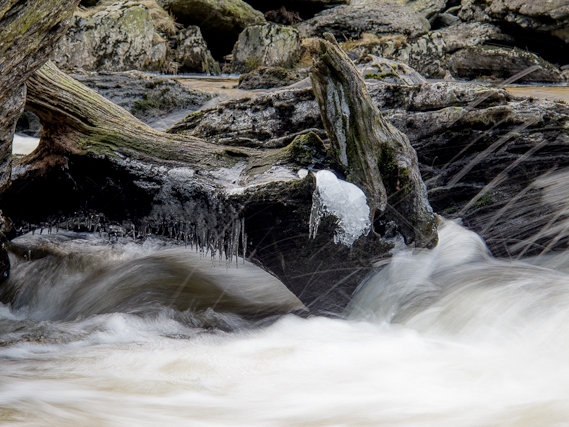 A run up to Dinas, always a favourite haunt, and a good walk around the 'rock' past Twm Sion Cati's cave in still very cold conditions produced some really fine icicles and ice sculptures. It was difficult to get a sense of the beauty through photographs and I felt dissatisfied when I left them, never an easy thing to do, and this disappointment was confirmed when I downloaded the images.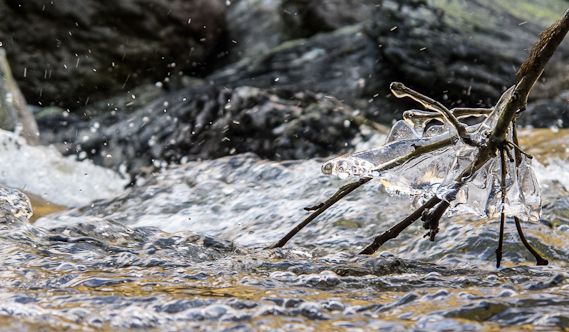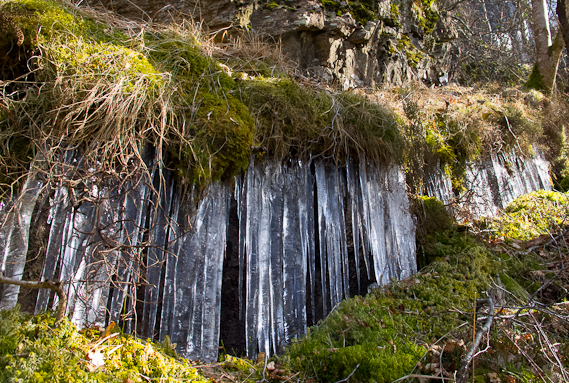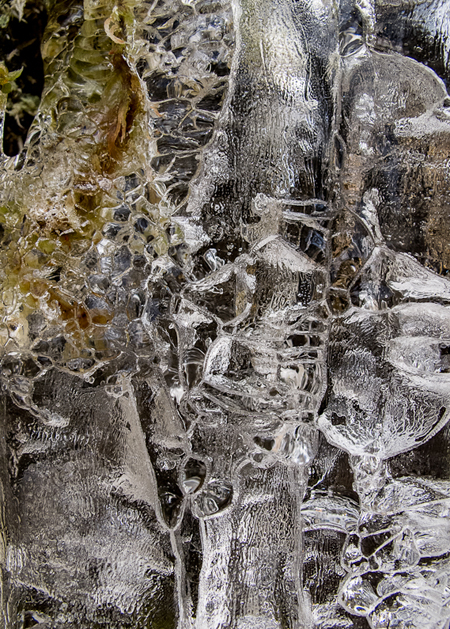 Limitations of Photography
It's something most photographers are very used to, this dissatisfaction, and one that's difficult to overcome. It suggests the serious limitations of the medium and its capacity to give  a real sense of either place or context. In many ways a photograph is mute and speaks only of itself as an object. It is two dimensional, flat, contained and read in such different circumstances to where and how it was created. It shouldn't surprise that it fails so abjectly in the approximation towards reality and is why I'm keen to explore how, as perhaps part of a coming together with other media, photographs can begin to articulate something appraoching the essence of the situation actually experienced.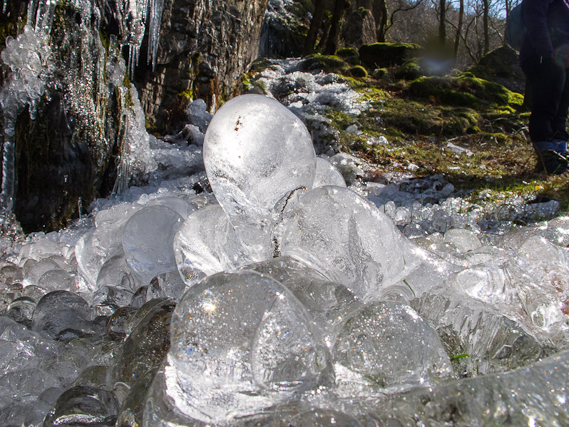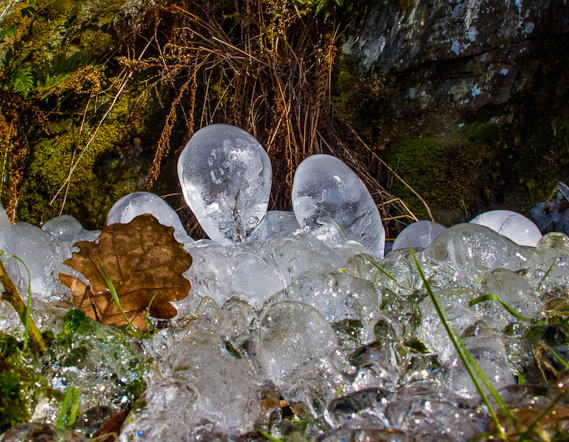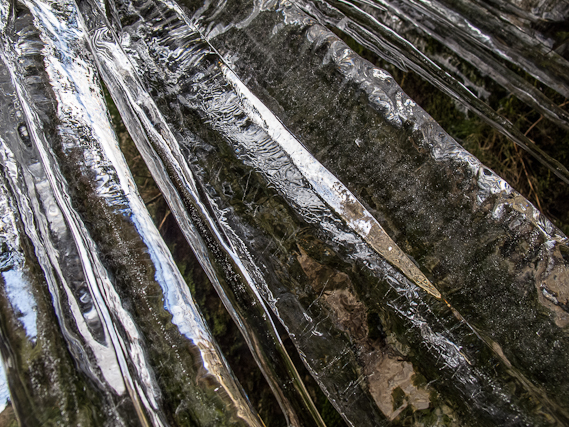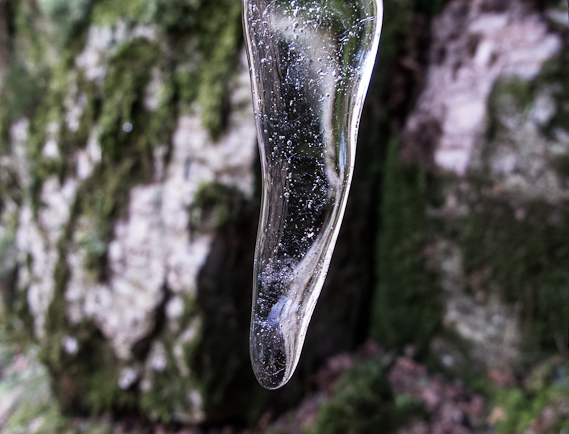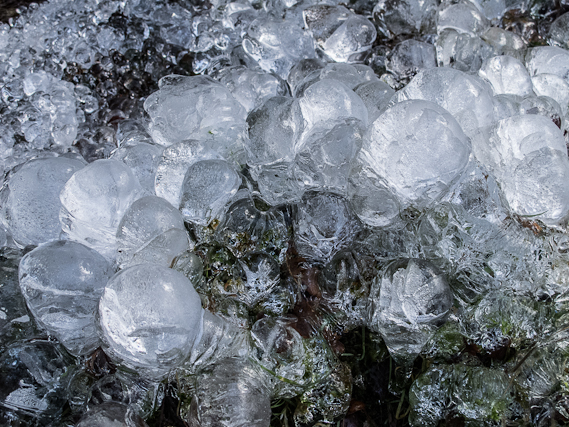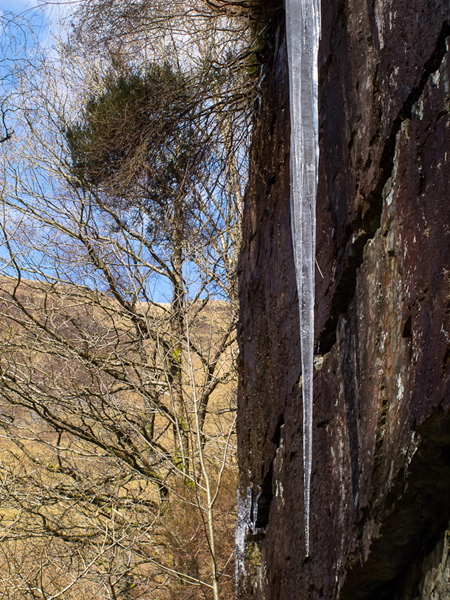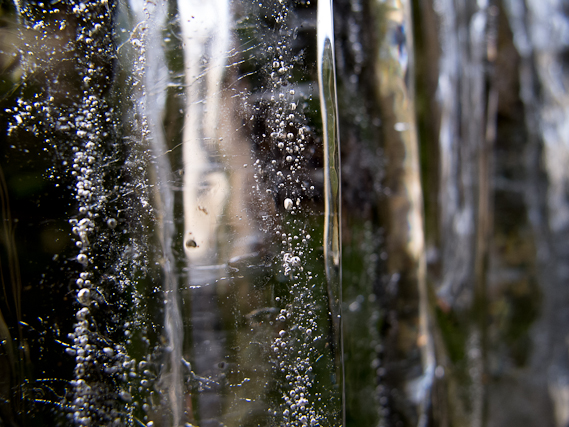 Lots of photographers have this same disappointing sense that their images do not do justice to the experience. Sebastiao Salgado, talking about his recent exhibition Genesis, makes reference to simliar feelings,
In Bhutan, I spent two months walking over 600km in the Himalayas but, because of the monsoon rains, I could not use many of the photos I took there – they were not representative of how truly beautiful the area was
The exhibition is one not to miss, I'll be booking my ticket shortly, and has been eight years in the making and looks at perhaps an idealised view of the world, but then again most of the work I do could have the same criticism levelled at it. He has sought out the places in the world (32 countries have been visited in the making) were the land has not been ravaged and the natural history remains essentially unaltered and were communities still live in harmony with the land. His aim was to pay homage to the planet and look at it as one animal respecting all others and the environment that spawned them.
Filed under: Articles
Tagged with: Exhibitions, Landscape, Waterfalls, Winter