This Sunday saw the annual Friends of Skomer and Skokholm meeting at Bishop's Cleeve near Cheltenham. It was the first time I've been but will certainly be making it a diary event from now on. Not withstanding a wealth of current information on the state of the Island's wildlife and updates on current plans for some major changes, particularly to Skokholm, it was a chance to meet up with some old friends from my time running photographic trips to this part of Wales.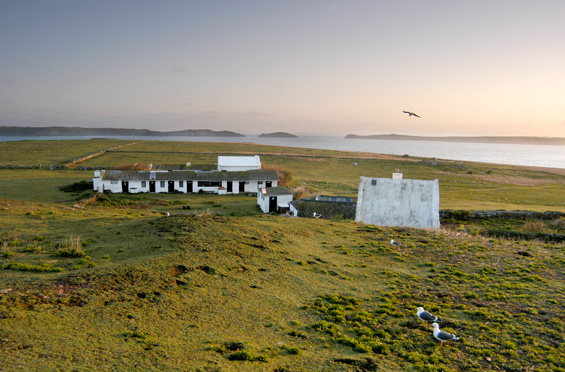 It also brought back incredible memories of magical times I've spent over the years on both Islands; the time my twelve year old daughter Nia and I lay on our backs in the farm at 1.00am in the morning watching the Persiads amid toads and rabbits; the occasion we were both as wet as we've ever been, but not caring because you can't when experiencing unique moments; picnicking with my girl friend, now my wife, overlooking the Garland Stone on a day of stunning blues and still, to this day, ranking it as the best spot we've ever had lunch; the midnight walks to the lighthouse on Skokholm to wait for the arrivals of the Manx Shearwaters and being literally floored by one as it flew straight into my face!; swimming with the Grey Seals in South Haven; the evening bird logs around a roaring log fire in Lockley's cottage; the exceptional friendly atmosphere on the Islands and the incredible hospitality from Jo and Dave, the wardens on Skokholm, who have now taken up residence in the same capacity on Skomer; the willingness of Chris and Llinos, the assistant wardens, to always go that extra mile to make sure you had the best possible time. I could go on and on as everyday on the Islands brought something to remember and savour.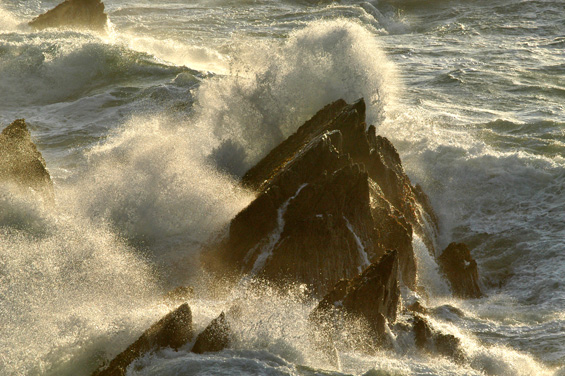 Skokholm is about to undergo a considerable face lift, having been purchased by the Wildlife Trust in 2006 and designated as a National Nature Reserve in 2008. It was possible to have a look at the plans and construct a mental picture of what it would look like when I next visit. It will make the Island an easier place to visit and provide more comfortable accommodation but no overnight stays will be possible for a number of years until all the work is completed. The big question, and one that appears to be a little contentious within the 'Friends', is will all this renovation work and changes enhance the experience? Part of the fun of past visits has been the sense of 'roughing it' at least to a small degree and getting a little more sense of what it might have been like for Lockley when he took over the lease of the Island back in 1927. I'll reserve judgment but I'd have to say that I'm not sure I could envisage any better times than I've already experienced.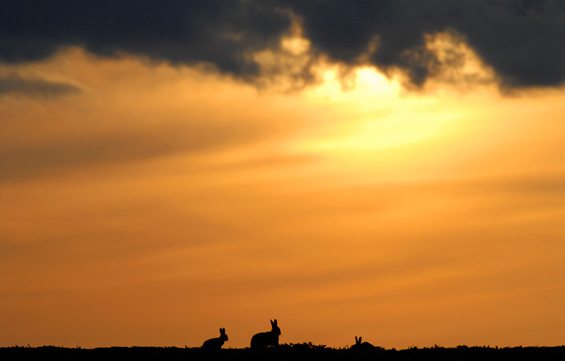 As the meeting went on it became apparent that the cost of the renovations would run into about a million pounds and at the time of writing the Trust has raised around 100,000 pounds, a lot to be found then. It's difficult times, I know, but Skokholm, like many other nationally designated areas of importance for wildlife, is in need of a financial lift and when I hear of huge city bonuses  and large retirement pay offs for individuals it's hard to make sense of our priorities. These places are vital for the long term well being of us all and measurable in so many ways. We must begin to get the balance into some perspective between the public and private sectors. To compound this, how much of our own money in the last two or three months, as tax payers, has gone into supporting an immoral and it appears to me, corrupt banking infrastructure. What tiny fraction of this would have been needed to ensure a long term future for so much of our natural heritage? We ignore what's really important at our peril and pay scant regard to conservation of both habitat and the flora and fauna it supports.
Skokholm and Skomer are  special places, as the 100 or so people present at todays meeting would testify, they rely on good will and much volunteering, which the Trust are extremly grateful for but they surly deserve so much more.
Filed under: News
Tagged with: Islands