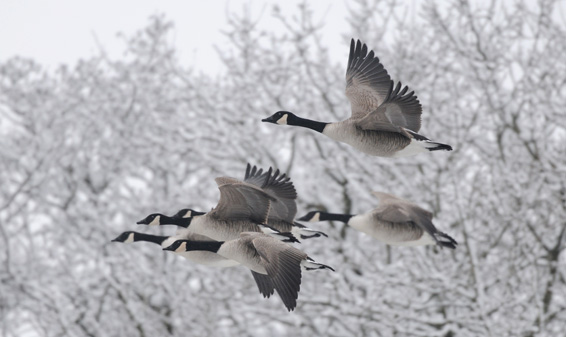 A second fall of snow last week meant another opportunity to visit the feeding station and try and photograph the regulars under very different conditions. In any studio the control one has of the light is obviously a great advantage over working in the natural environment. There are of course techniques that can be applied outside that come directly from a controlled  studio environment, bounced light is one of these. A white card can be placed on the opposite side of a flower for instance, producing a bit of 'fill" or a light tent can be placed over your subject, creating a soft, even and flat light.

Today at the feeding station, the snow, which had created a blanket on the ground and was holding on all the branches, produced a wonderful 'fill' light that gave the birds a feeling of weightlessness. It was as if a huge white light box had been placed over the whole area and light was coming in from all angles. The sky was overcast and the conditions mimicked a highly controlled studio set up. On this occasion I took a walk to the lake first, before spending a couple of hours at the feeding station.  The lake offered some shots of the Canada Geese and the Mute Swans and both the male and female are back now. We haven't yet managed to check the ring on the male but we're assuming it's the same bird from last season.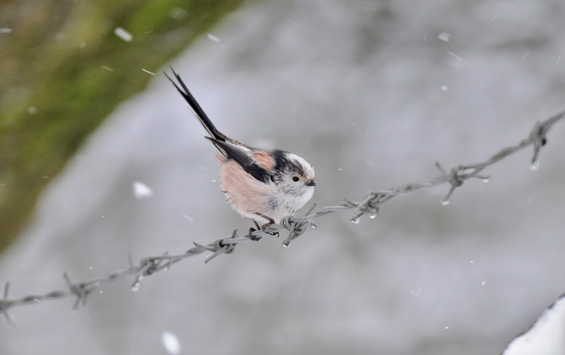 Richard and I have transported a load of fence posts to protect the feeding station from the cows. We were lucky last year as the water in the pond never dropped low enough for them to gain access. The posts will also give more perching areas for the birds before they move onto the feeders and we will string some barbed wire between them. Another new bird for the farm today was a Meadow Pipit foraging in the snow and a Redwing visited the feeding station. We have also positively identified Otter tracks on the river, having sent a photograph of them to a good friend, who is also a mammal expert. We have also erected some nest boxes away from the feeding station in a small wooded area. The bridge hide is still on hold and as I write this the rain, which has been heavy all day, continues to fall.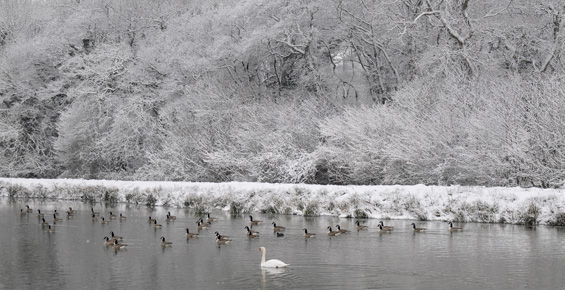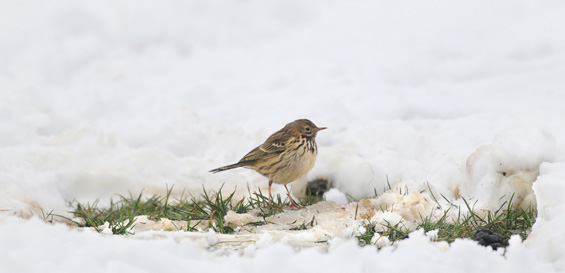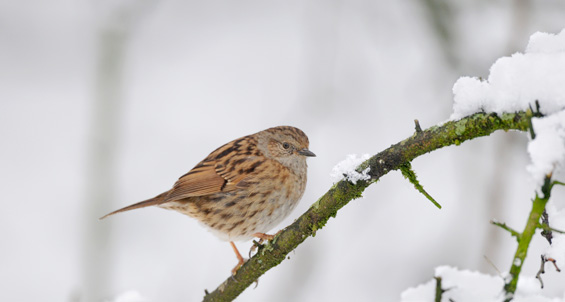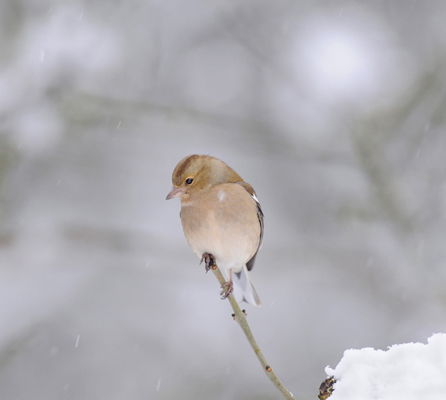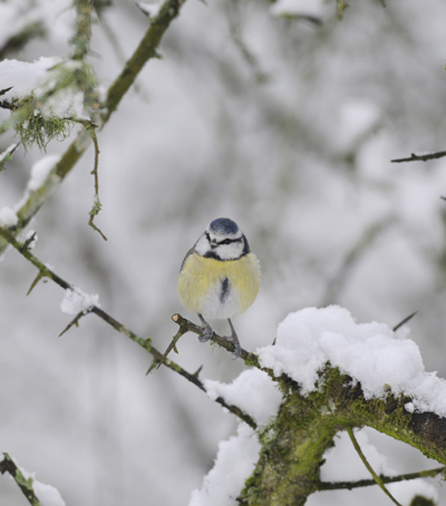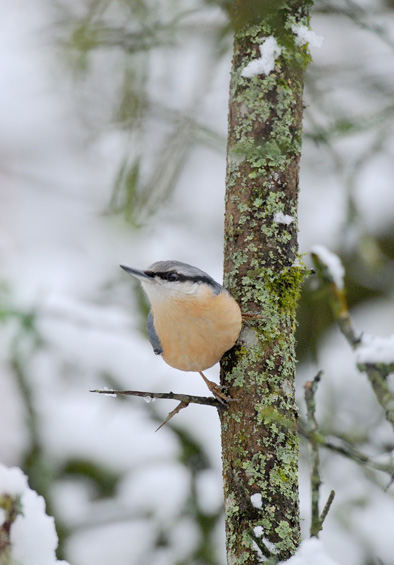 Filed under: Diary Entries
Tagged with: Home Farm, Snow, Species