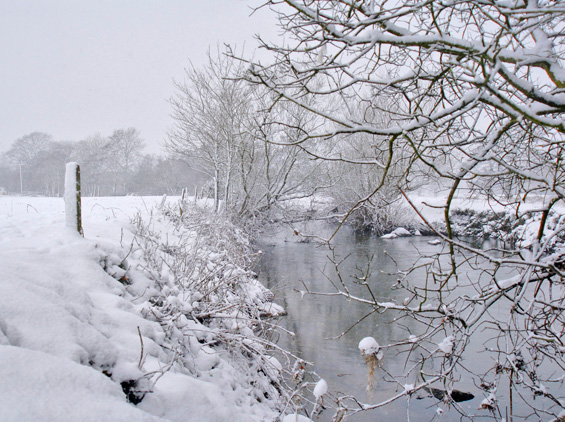 Tuesday 3rd Feb 2009
A good covering of snow at the farm today gave a chance of some different shots. It's the first significant snow of the winter and for a while was heavy enough to cause disruption on the roads.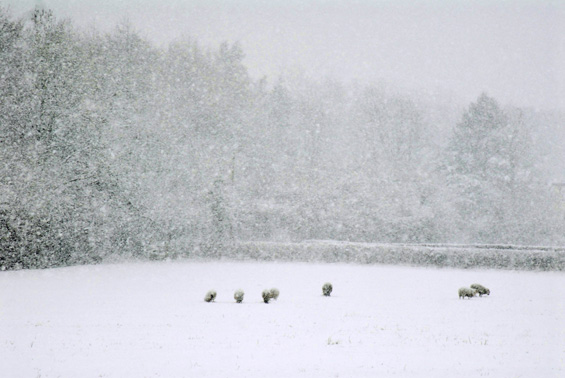 Getting to the farm is not a problem once I have managed to get up the hill from our house to the main road. After that it's pretty flat all the way, and although it was slow going and I passed a couple of cars that had obviously taken the conditions a little more lightly than most, I arrived with no problem. I've never really understood the call from the media in severe weather conditions, 'don't travel unless your journey is absolutely essential.' What is essential and how is one supposed to evaluate it? To me images of winter conditions in an area that hardly ever gets snow ranks as essential. It complements those pictures of the floods, the stunning low sun of an early spring morning, and the high searing sun of a hot July day. The weather is part of the fabric that makes and shapes the environment and nowhere is this more apparent than on a farm.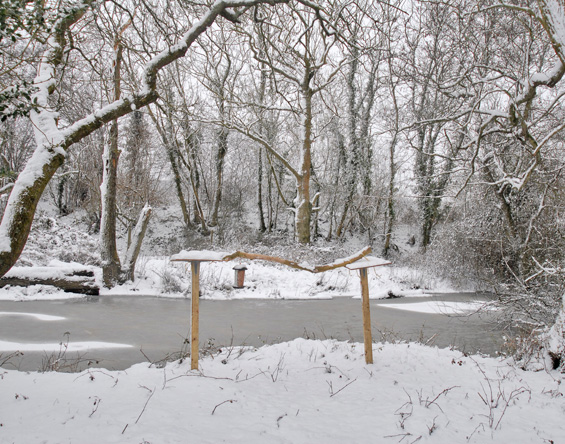 For an hour I was engulfed in a glorious snow storm and was willing it to continue but the forecast had been for heavy showers and this time they got it right. Soon I was witnessing one of the quickest thaws and with a keen wind the snow, that had given the trees an almost 'negative' like image, had all but disappeared and the landscape took on its normal 'positive aspect' But for that magical hour the landscape was transformed and the feeding station felt like a grotto.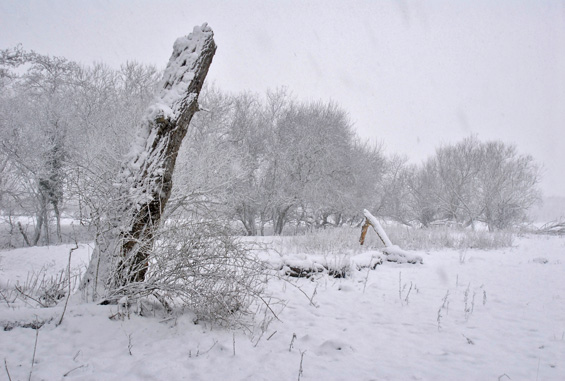 What really surprised me was how difficult it was to pick out the birds in these conditions. I had thought it would have been easier but they seemed to appear without any apparent approach giving less time to lock onto them. I also notched up a new species for the feeding station, a Siskin. It's a bird I had fully expected to see many months ago but one that has remained elusive. The backgrounds created by the trees covered in snow were significantly different and I also managed to get that quintisential shot of a Robin in snow! They may be on every other Christmas card but It's the first I've ever taken and despite it having a tag of being clichéd is actually quite beautiful and of course commercial!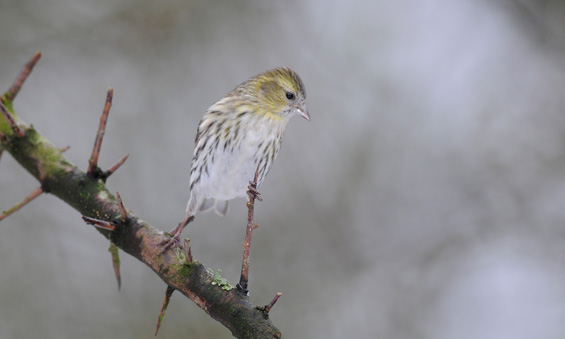 As ever, though, the best moment was impossible to photograph. I suddenly heard a gentle thud as a Sparrowhawk flew through the feeding station and took a Coal Tit. It happened in a blink and was through the trees in a couple of seconds but a great sight.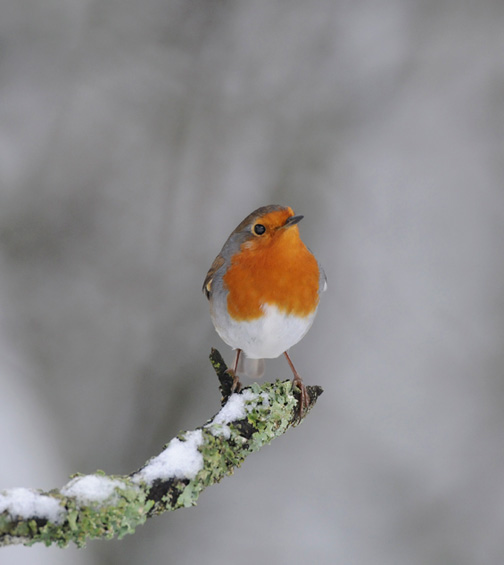 Filed under: Diary Entries
Tagged with: Home Farm, Snow, Species